So, Paris Hilton and Chris Zylka got engaged during a New Year's jaunt in Aspen. In order to seal the deal, the 32-year-old actor bought Paris some pre-marital bling worthy of a heiress, a 20-carat, custom designed, pear-shaped stunner, which was estimated to have put Chris out around $2 million (which, if you go by the old "three months salary" unofficial engagement ring cost estimator, means that he brings in an impressive $666,666 a month).
The platinum-set ring was designed by Chris, and crafted by diamond expert/jewelry designer to the stars Michael Greene, who shared Chris' inspiration for the sparkler with PEOPLE, recalling:
"Paris at one point in time told Chris she really loved her mother's pear-shaped diamond, and when Chris came to me that was his request. The pear-shaped really jumped out for him and ultimately for her. He did some fishing, but in the end it was all him. He's a smart guy, and hangs out a lot with the family, and I think she realized how much she liked her mom's ring."
Some eagle-eyed fans noticed a similarity between Paris' ring, which she has been prominently displaying on the slopes courtesy of a pair of fingerless gloves, and another recent bauble that made headlines, rapper Cardi B's pear-shaped jewel, bequeathed to her by Migos' Offset back in October. Even though Cardi's ring is a mere 8-carats, the two rings do kind of look alike, and you know that neither Chris nor Offset went to Jared for these.
Paris took note of a fan's tweet that read, "Cardi B and Paris Hilton's are twinning with the pear shaped rings ! @iamcardib @ParisHilton." The 36-year-old reality show personality-turned-DJ replied, "Our future hubby's [sic] obviously both have amazing & similar taste! Congrats @iamcardib & @OffsetYRN! #LuckyGirls #RingGoals." Aww, Paris… I guess money just can't buy good grammar.
Our future hubby's obviously both have amazing & similar taste!😍💎 Congrats @iamcardib & @OffsetYRN! #LuckyGirls 👑👑 #RingGoals 💍

— Paris Hilton (@ParisHilton) January 4, 2018
Is having a similar engagement ring anything like wearing the same outfit as someone to a party? I don't know. All I know is that ring is ginormous. I'm a fan of much more subdued jewels, and of being able to lift my hand up quickly when need be. Anyway, congrats, ladies.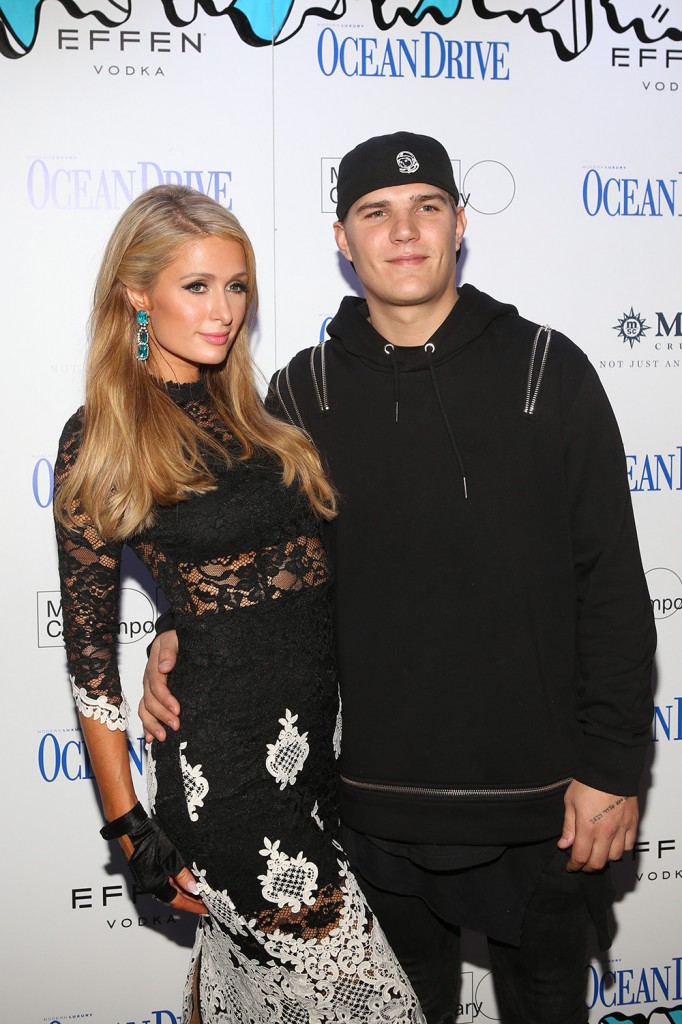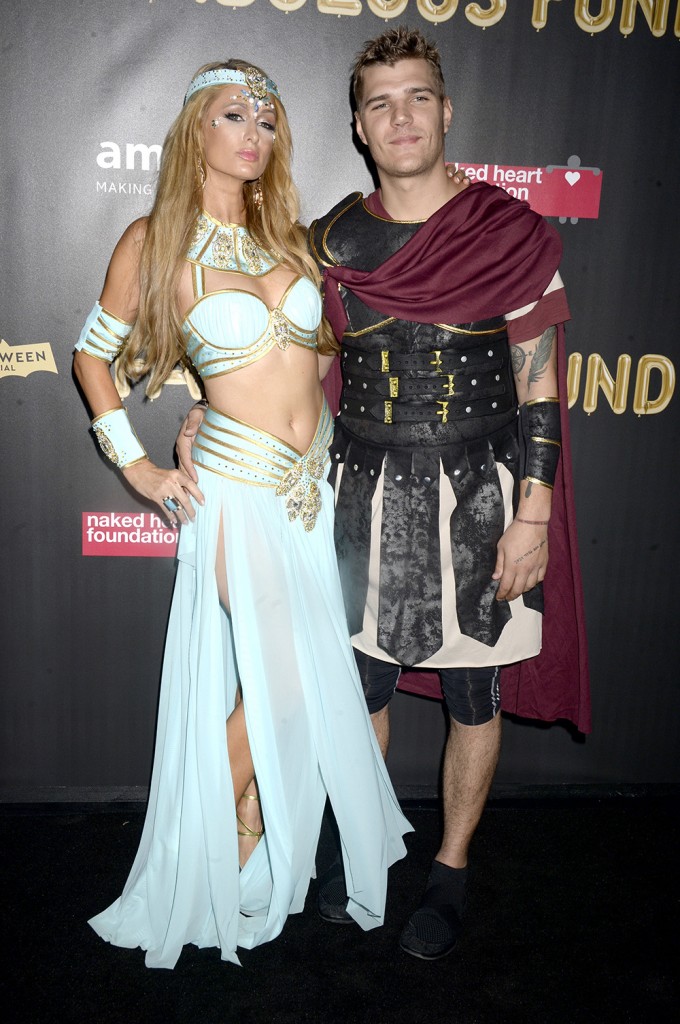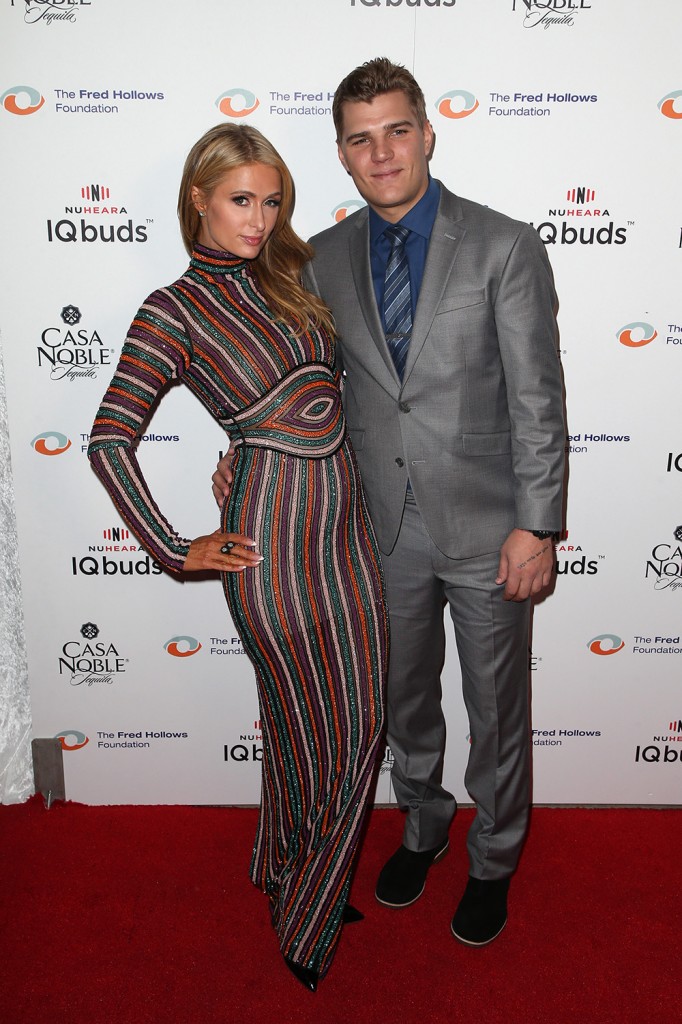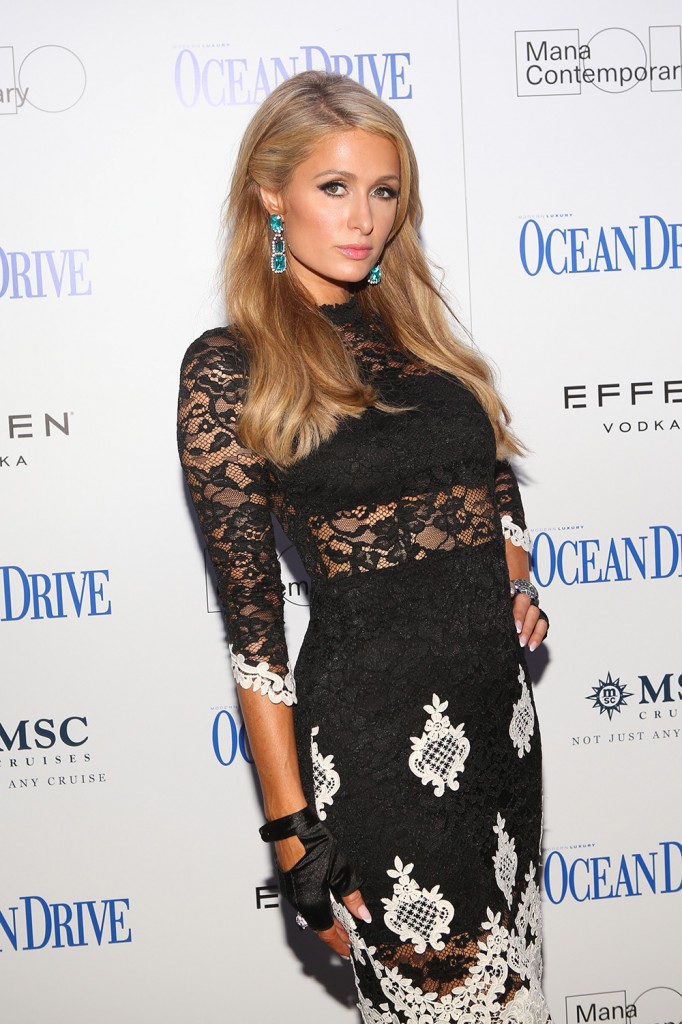 Photos: Instagram, WENN.com