We were waiting to see how the Golden Globes would shake out, from the red carpet to the actual show, before we decided what kind of tone to strike. Like, just the concept of the Globes Blackout could have gone horribly wrong very quickly, and it would have been very easy for the jokes & messaging during the show to go sideways in a hurry. But it didn't – the red carpet was pretty awesome, the fashion was great and the messaging was on-point. For our fashion coverage, we'll be discussing the fashion, of course, but we're aiming to be less judgy and more focused on the messages, which were overwhelmingly great. You can see the full list of Globe winners here. This is just my easy-breezy recap, it's not comprehensive!
Seth Meyers as host. I still miss Tina Fey and Amy Poehler as hosts, but I knew Seth would play it smart. His opening struck just the right tone – the Willem Dafoe was perfect, the Harvey Weinstein-in-memoriam joke was savage, and the "Hillary Mexico Salad Association" was on-point. Here's the full opening:
OPRAH. How magnificent was Oprah? Like, after her Cecil B. DeMille speech, I genuinely and truly want her to run for president. I'm not even joking. Spare a moment and watch her entire speech.
Major snubs. No Golden Globes for Get Out, Dunkirk. No female winners for Best Director or Best Screenplay.
Big Little Lies. No surprise, it won a bunch of Golden Globes, for Nicole Kidman, Alexander Skarsgard, Laura Dern, and the show took home the Best Limited Series.
Elisabeth Moss and The Handmaid's Tale. We'll talk about this more in the fashion post, just as we've talked before about the cognitive dissonance of a famous Scientologist talking about fighting oppression, winning an award for playing someone abused by a powerful cult. What struck me about Moss's speech was that she didn't even mention reproductive rights!! HOW? The Handmaid's Tale is about many women's issues/human rights issues, but it's core is a story about reproductive rights.
James Franco & Tommy Wiseau. Like, I don't even care about any of this. The Big Sick was robbed of several Best Comedy nominations and then they gave the Globe to James Franco, and Franco didn't let Wiseau speak. Do I need to care? I don't. I've been over James Franco for years now. And Ally Sheedy's deleted tweets showed why the HFPA should not have honored Franco.
Allison Janney vs. Laurie Metcalf. Allison Janney won Best Supporting Actress, which is amazing but it also would have been amazing if Metcalf won. Can they find some way to give the Oscar to both women?
Natalie Portman. I'll give it to her: Natalie Portman had the best one-liner of the entire evening. She presented Best Director with Ron Howard, and she changed her line to "…and here are the all-male nominees." We talked about this when the nominations came out – the Globes snubbed Greta Gerwig for Lady Bird. Don't even comment "well, what woman should they have nominated, women didn't make notable films!" GRETA GERWIG. And please, they gave a f–king Globe to James Franco.
Lady Bird did win Best Comedy. Despite the fact that Gerwig was snubbed for Best Director, the film won Best Comedy.
Gary Oldman beat Daniel Day-Lewis. I don't get how Oldman's Churchill movie beats DDL at anything. Here's what Oldman had to say about a lot of sh-t in 2014:
A reminder what Gary Oldman said to Playboy in 2014……#GoldenGlobes pic.twitter.com/bHGf6YCsy7

— Yashar Ali 🐘 (@yashar) January 8, 2018
And finally, huge wins for Three Billboards Outside Ebbing Missouri. Frances McDormand won, as did Sam Rockwell, and the film picked up Best Motion Picture, Drama, significantly boosting its Oscar chances. It kind of came out of nowhere – I don't think many people had the film pegged as the Best Drama winner.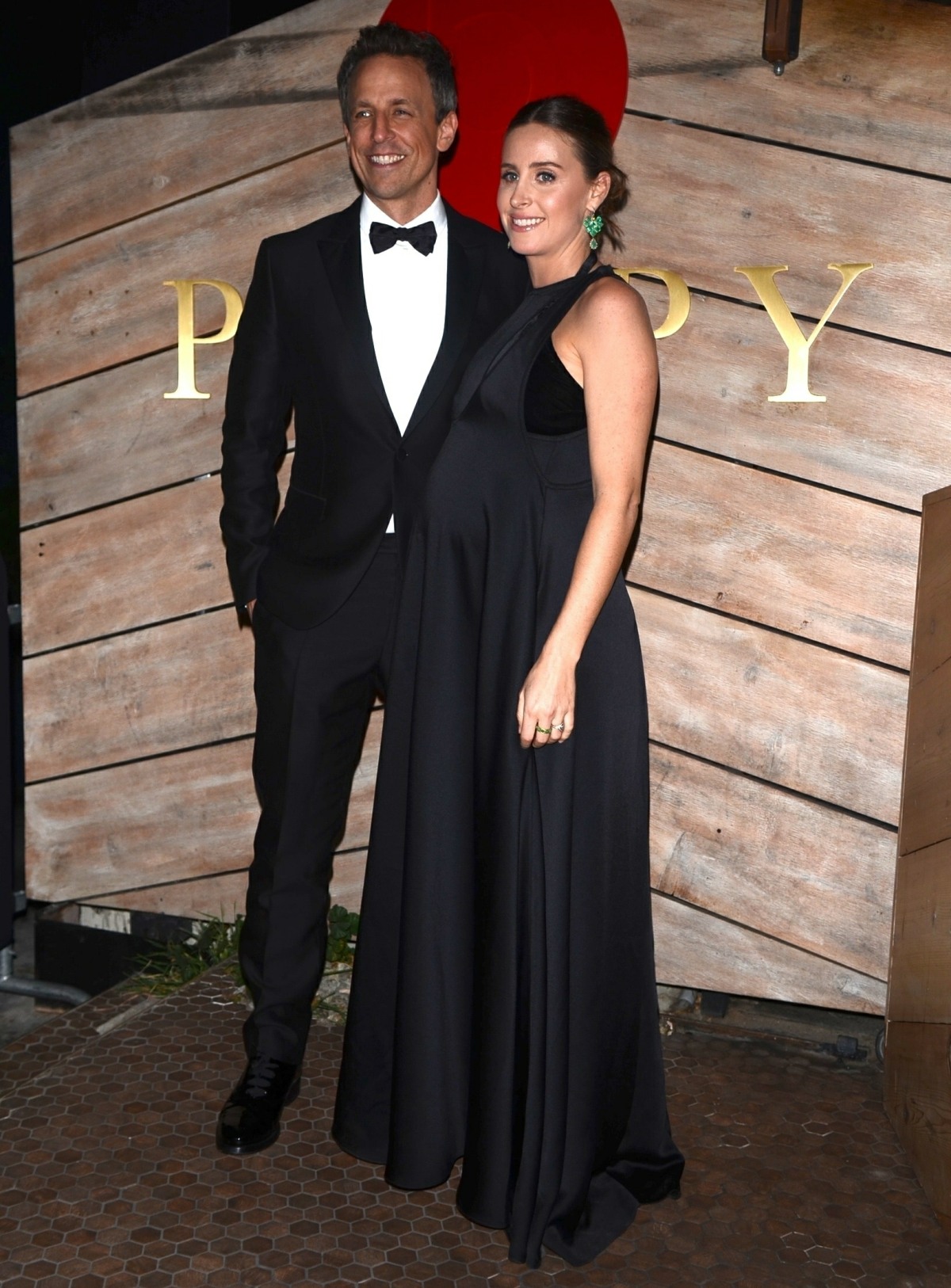 Photos courtesy of Getty, Backgrid.