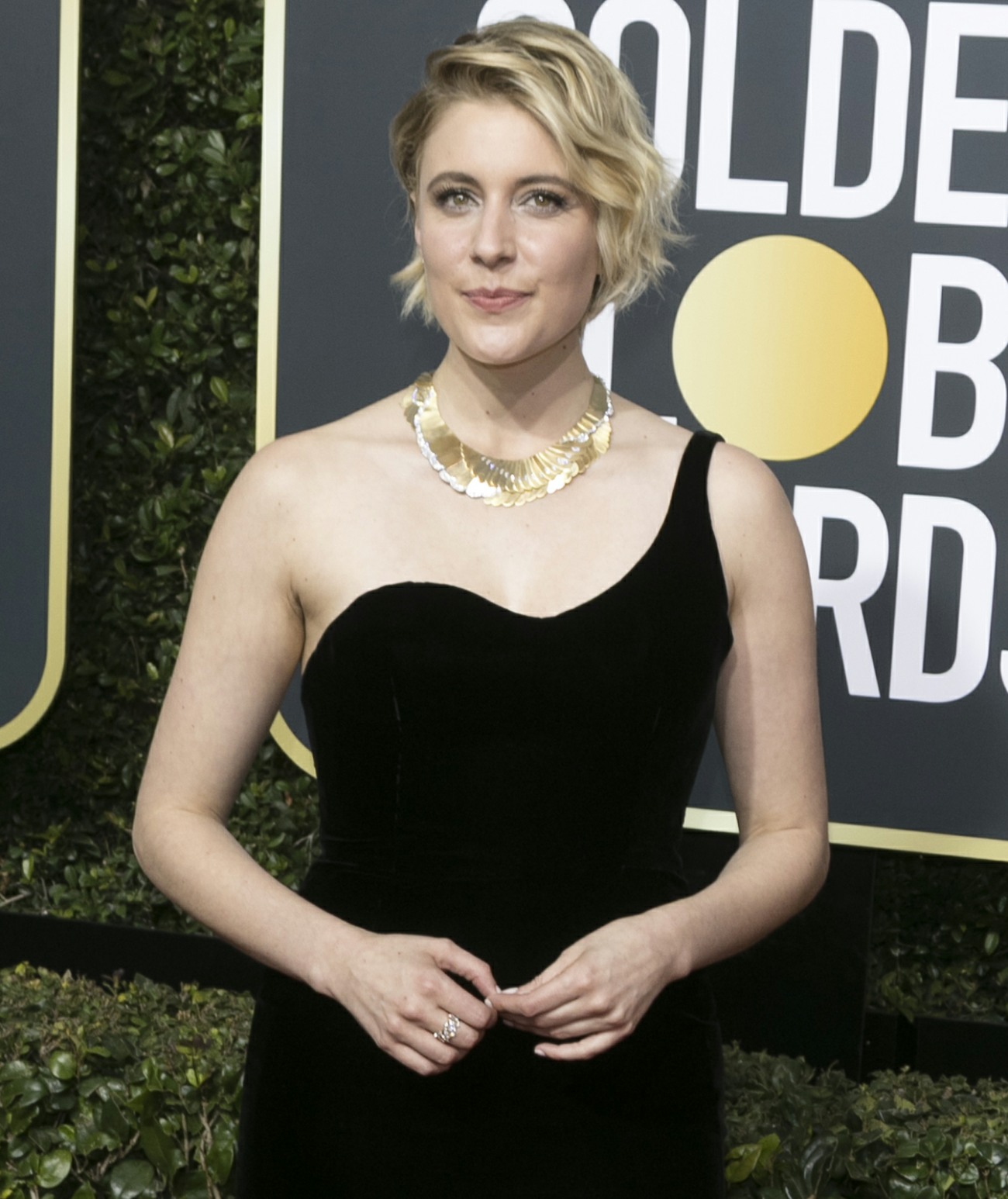 Since September, I've been keeping my eye on Greta Gerwig's Oscar campaign, and I've been keeping my eye on what seems like a not-so-subtle campaign to smear Greta and paint her as an anti-Semite and now a "hypocrite" who talks out of both sides of her mouth. Greta wrote and directed Lady Bird, which picked up the Best Comedy/Musical Golden Globe despite the fact that the HFPA snubbed Gerwig for a directing nomination (only dudes were nominated for Best Director) and they gave the Screenplay Globe to the white guy who repeatedly used the n-word in his screenplay. It was a complicated evening.
When Greta was in the press room after Lady Bird's big win at the Globes, she was asked about her role in the 2012 Woody Allen film, To Rome with Love. Keep in mind: Dylan Farrow only spoke out about being abused by Woody (in her childhood) in February 2014. I'm not saying every actor who has ever worked with Woody deserves absolution, but before February 2014, I really don't believe that many actors truly knew the extent of the accusations against Woody by Dylan. Sure, they knew he was a profoundly creepy man who had an affair with (and married) his step-daughter and wrote the same creepy storylines over and over. But most people were in the dark about just what Dylan had accused him of. Anyway, Greta was asked about working with Woody, because of course SHE was and Justin Timberlake wasn't, right? That being said, Greta's answer sucked.
Greta Gerwig did her best to side-step a question about working with Woody Allen while answering questions in the press room at the Golden Globe Awards on Sunday night. When asked if she regretted working with Allen on the 2012 film To Rome with Love following molestation accusations against the famed director, Gerwig said, "Well, you know, I'm so thrilled to be here tonight as a writer and director and creator, and to be making my own movies and putting that forth," she said, visibly flustered. "You know, it's something that I've thought deeply about and I care deeply about, and I haven't had an opportunity to have an in-depth discussion where I come down on one side or the other…But it's something I definitely take to heart," she continued. "My job right now I think is to occupy the position of a writer and director, and to be that person, and to tell those stories."
It's a really stupid answer, and the Oscar consultant tasked with shepherding Lady Bird through the awards season really needs to pull Gerwig aside and tell her that Woody Allen has no Hollywood constituency at this point – not counting ride-or-die Kate Winslet – and that publicly saying "I regret working with Woody" will not offend anyone or hurt her Oscar chances. In fact, saying that will help her Oscar chances.
Now, all that being said… it's clear to me now that journalists and industry professionals and Dylan Farrow herself will only hold actresses and not actors accountable for working with Woody. Justin Timberlake got a pass, right? Steve Carell gets a pass. Joaquin Phoenix got a pass from everyone too, even though all of those dudes worked with Woody AFTER Dylan went public. It's not that Joaquin, Justin Timberlake and Steve Carell even had any moments where they say something stupid in response to a question about Woody Allen either – because journalists never ask the men. But Greta Gerwig? Of course a woman gets the question. And as I said, fair enough, criticize her for talking out of both sides of her mouth. But criticize Justin Timberlake too, and criticize the fact that he stood there with a #MeToo button and ZERO journalists asked him one question about working with Woody.
"Wearing black means nothing if you're not willing to denounce those in power—no matter how much they might mean to you." https://t.co/MLl4QZL6SJ

— Dylan Farrow (@realdylanfarrow) January 8, 2018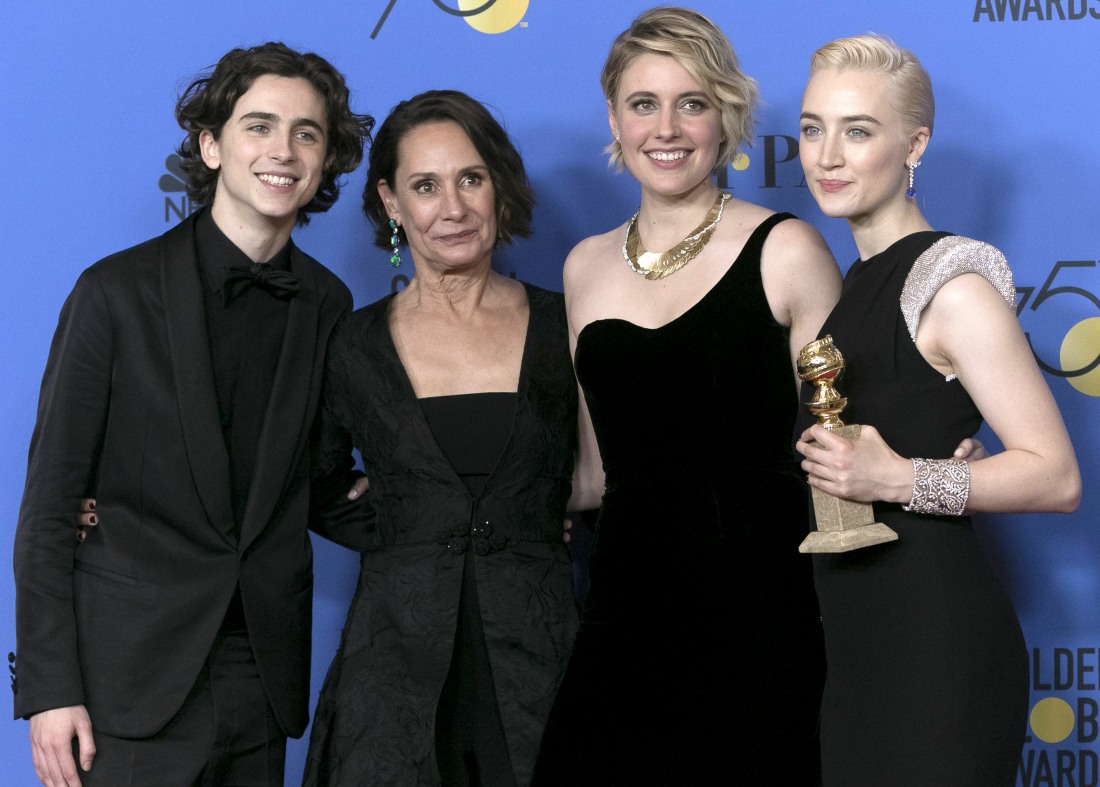 Photos courtesy of WENN.