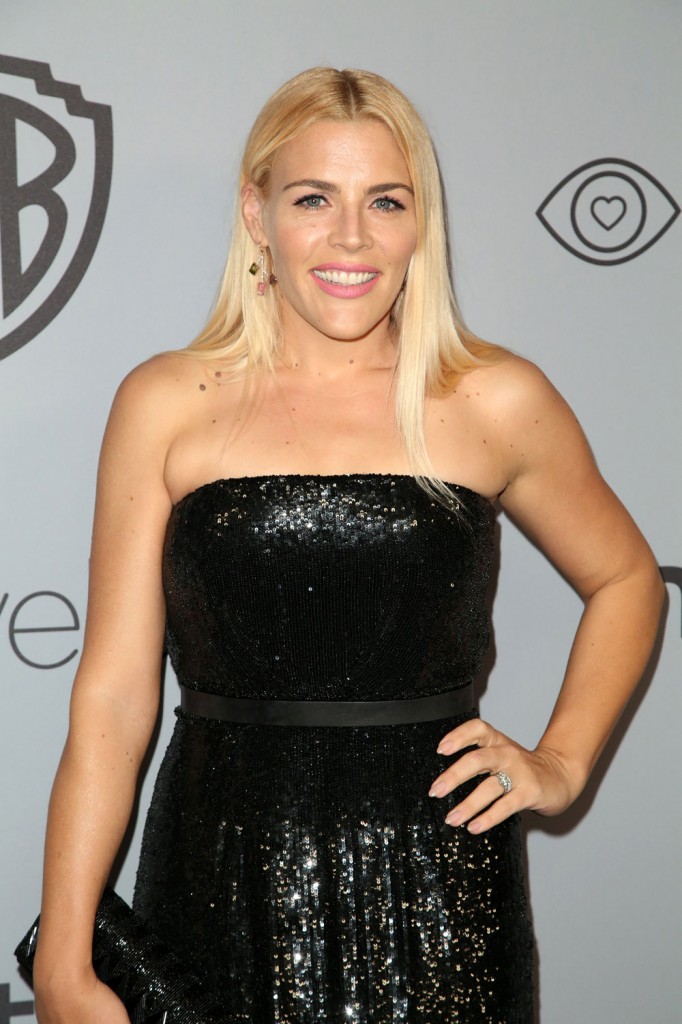 Busy Phillips (Kim Kelly 4-eva) rocked a strapless, beaded black gown by Jeffrey Dodd at the In Style post-Golden Globes party on Sunday night. She accessorized with a Adriana Papell clutch. Although Busy's BFF Michelle Williams brought activist Rosa Alicia Clemente as her date, the two managed to get together for an awards night selfie, which Busy captioned, "Of course we want you to come sit with us." I would love to sit with these two, they seem like they'd be so much fun.
Busy also showcased her gown (and her sense of humor) in another Instagram post, which appears to have been taken in a hospitality tent. The 38-year-old actress acknowledged being photobombed by a safety device.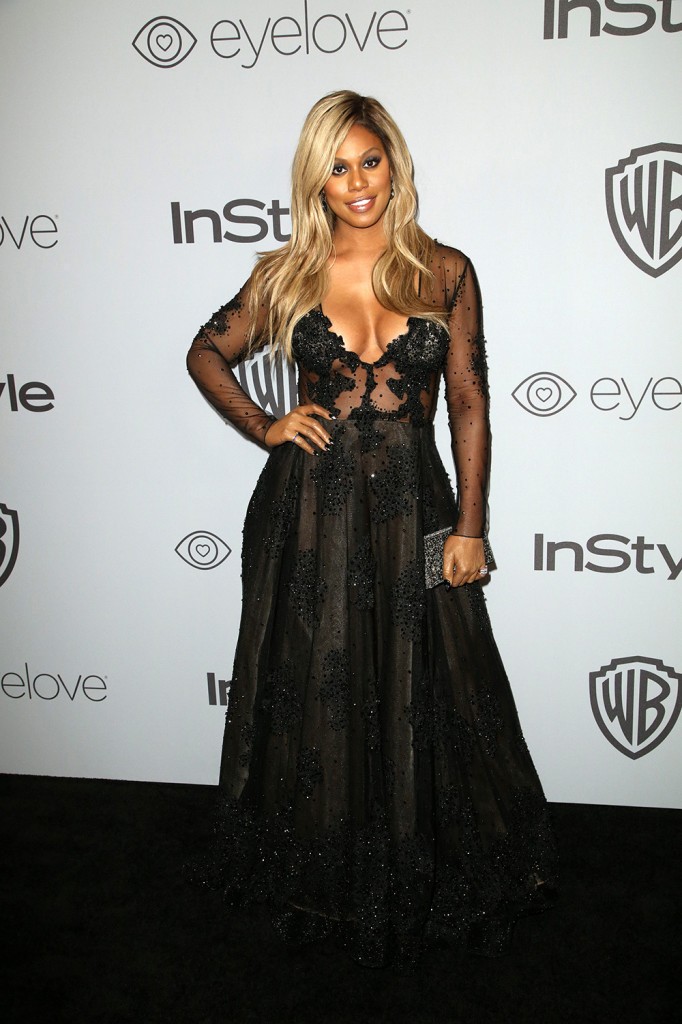 Laverne Cox, whom I also adore, looked absolutely radiant in a custom Stella Nolasco gown. I love this look – everything is perfect, from her wavy hair and flawless makeup to her subtle accessories. Her jewelry, including earrings from the House Of Gilan, Le Vian Jewelry and DVANI by A&D Gem rings, didn't draw attention away from her face or the intricately beaded lace appliques on her bodice. And, as Laverne demonstrated on Instagram, the gown looked even better in motion.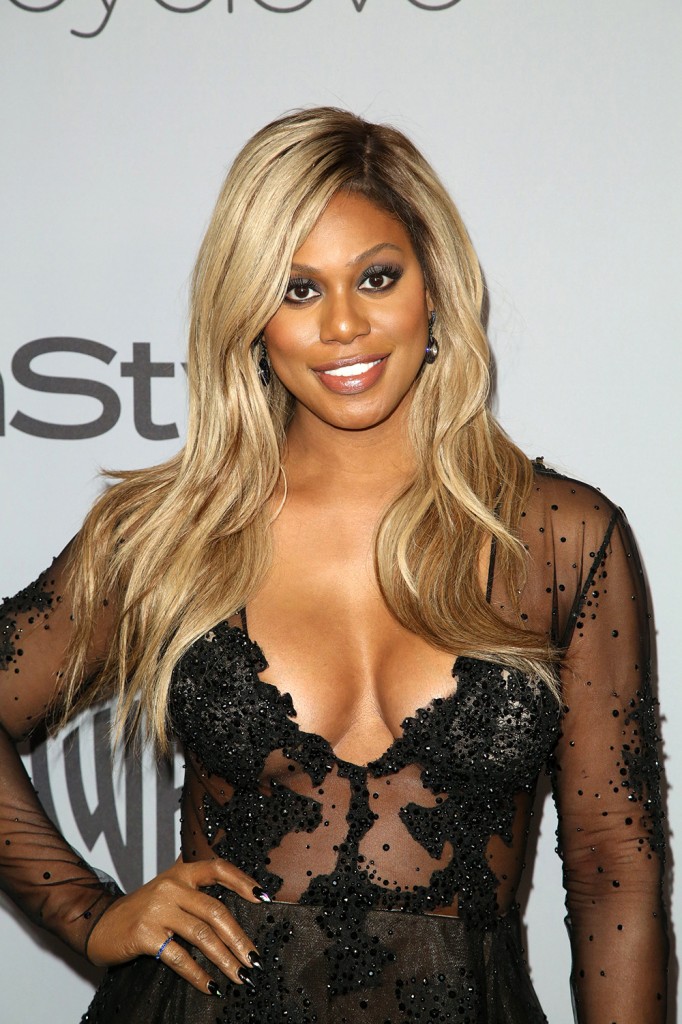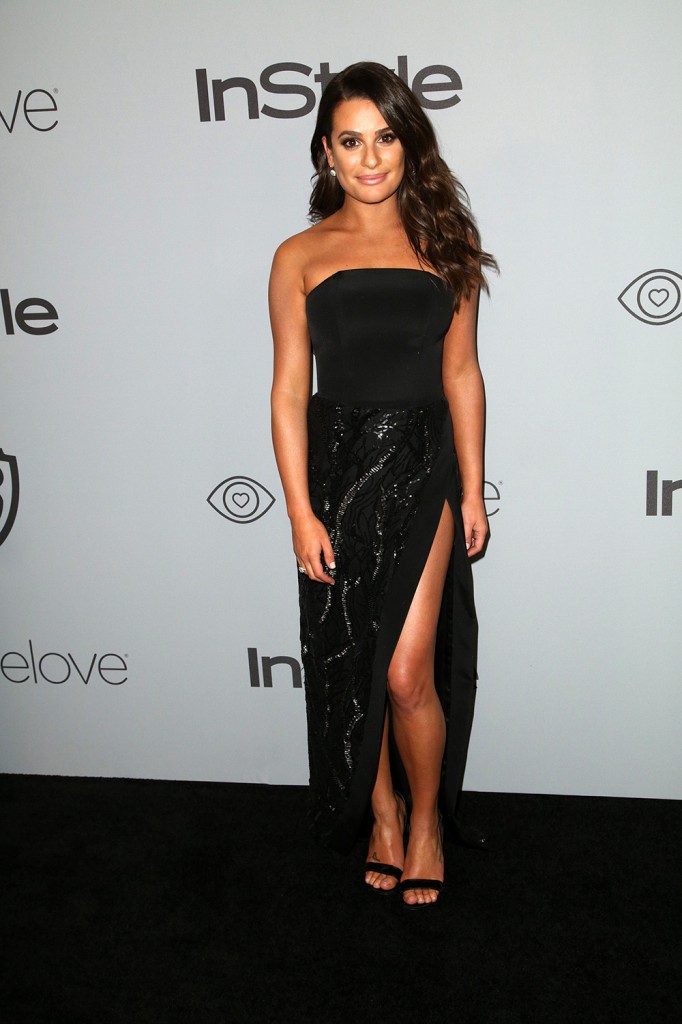 Lea Michele, whose latest TV project, The Mayor, just got cancelled, also showed some skin, in another strapless number from Project Runway alum Christian Siriano. It kind of looks like Christian phoned this one in, because I usually like his dresses. This one isn't bad, it just doesn't stand out, apart from the thigh-high slit. I don't think Tim Gunn would be thrilled with this one. Lea looks nice though. Since the bodice of the dress is so plain, wearing her wavy hair down was a good choice. She also accessorized with strappy satin and velvet sandals from Casadei and Harry Winston jewelry. I was going to give Lea a pass for this slightly uninspired, but not overly offensive ensemble until I saw her "try too much" Instagram post. Ugh.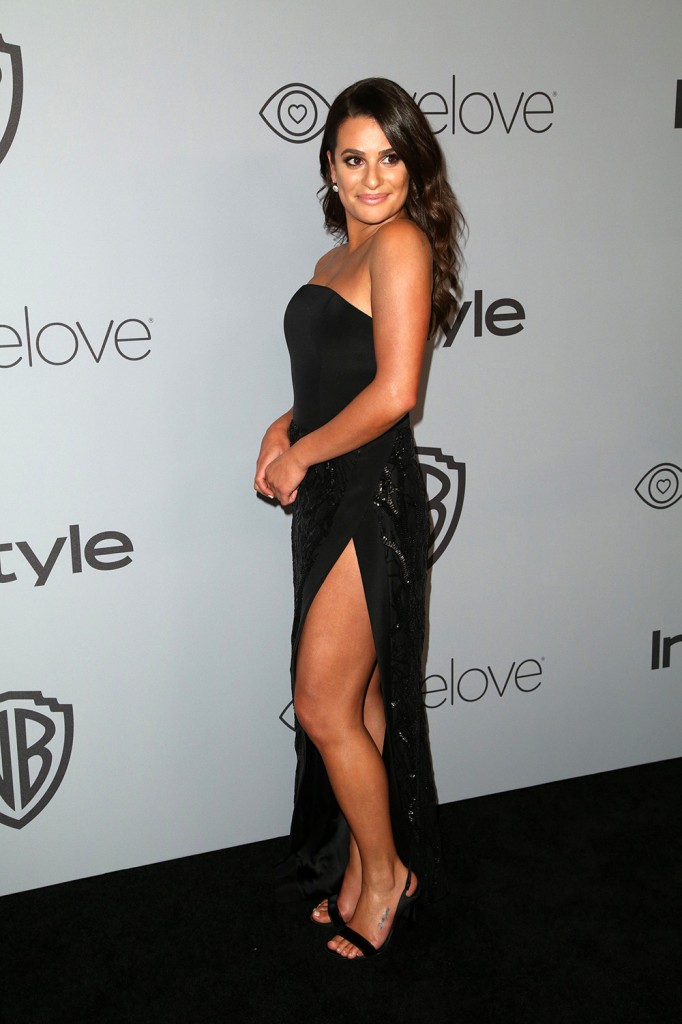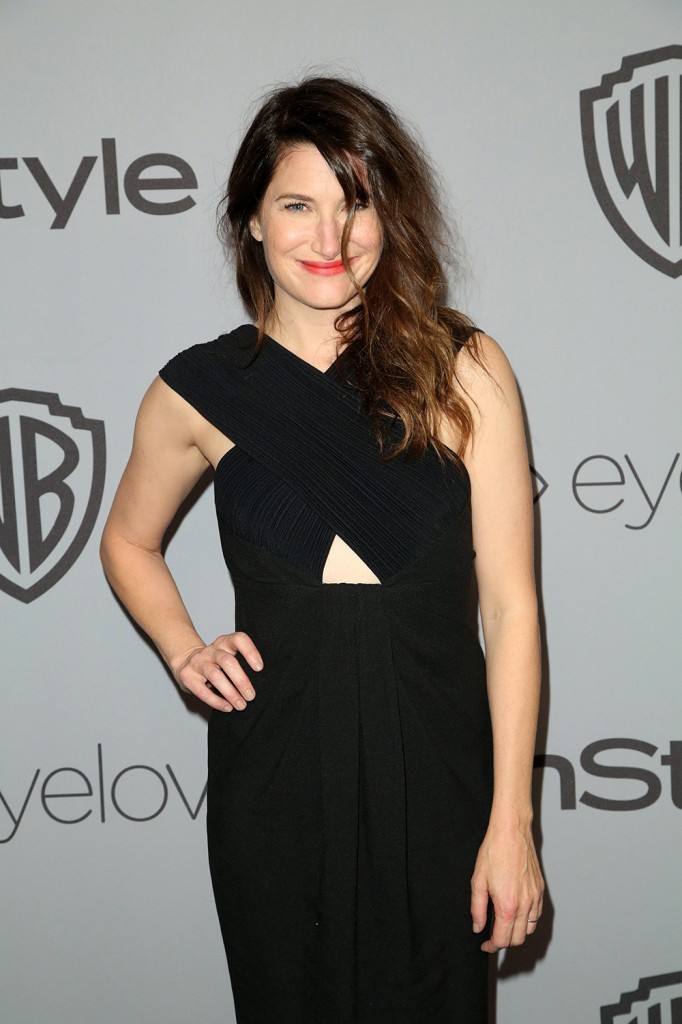 Kathryn Hahn has played some unconventional women, so it's no surprise (to me, at least) that she opted for something a little different. She may have rocked a cocktail length dress, but she did it with style. The 44-year-old star of Bad Moms looked lovely in the criss-crossed bodice with a small center cutout, accessorizing with a simple, strappy sandal and natural makeup,opting to wear her hair down in relaxed waves. Maybe I like this dress because I could see myself actually wearing this somewhere, or maybe I just like Kathryn. She gave some major props to Oprah at the after party. Kathryn told InStyle that Oprah's speech "Was so beyond, and it's no joke why I feel like she should run for president. It was the energy just coming off that screen. She's an incredible speaker, and it felt like a seismic shift was happening. Already I feel like the tectonic plates are shifting, and that was just another huge [moment]."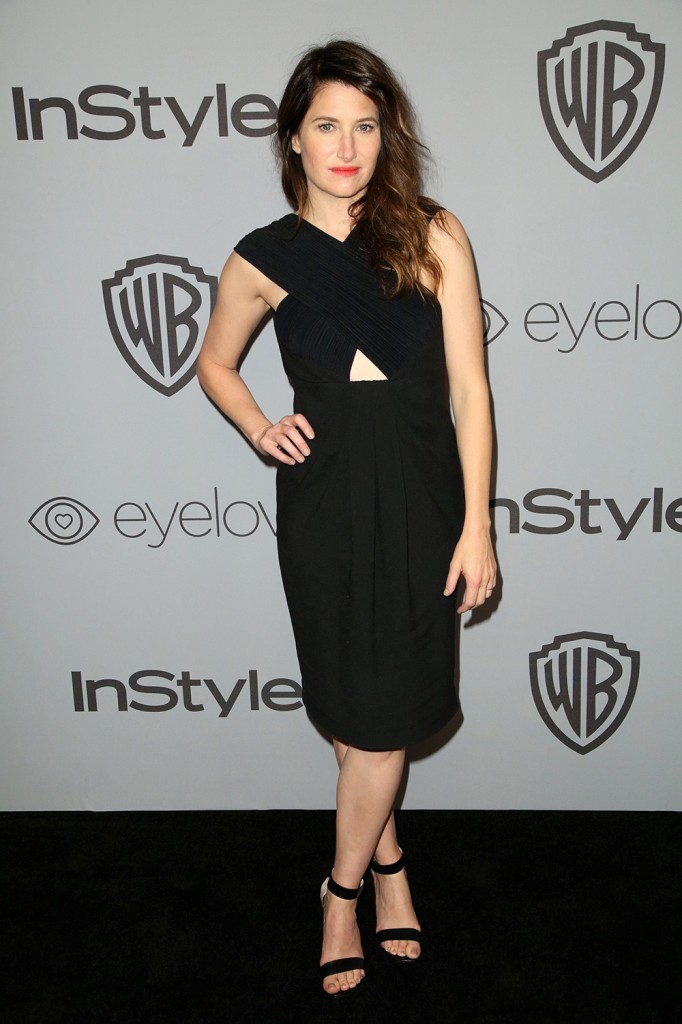 Photos: Getty Images, WENN