These are some pictures from the Post-Golden Globes Party, hosted by Warner Brothers and In Style. The people who we're covering are somewhat random in that these are just a few who stuck out for me, Kaiser and Corey are covering more. First off is Nina Dobrev in an incredible Ralph Lauren gown featuring a swoop metallic panel and a side cut out. I wish Nina was at the Globes proper since Kendall freaking Jenner was there and Nina is an actress, but I'm glad we got to see her dressed up last night. She almost always gets it right. This dress is impressive and highlights how fit she is. Also Nina's birthday is today! She's 29.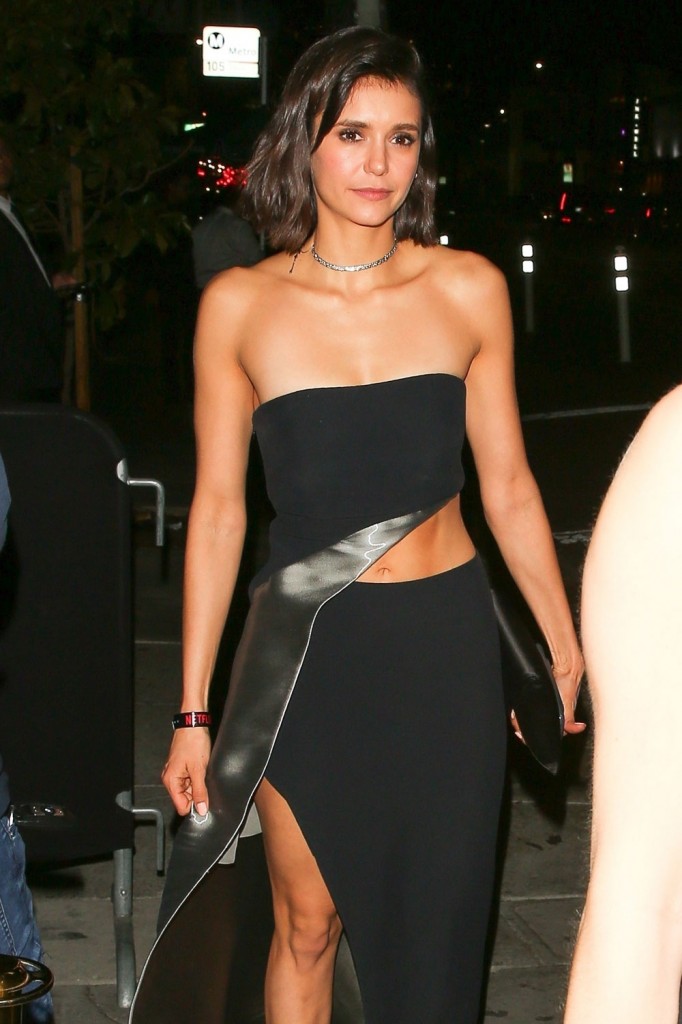 Nina's bff, Julianne Hough, was in a dippy Jenny Packham with mesh sleeves and a frumpy sequin faux bow on the front. These two made a cute video they posted to Instagram in which it looked like they switched gowns in an elevator. There are similar videos from other celebrities in that elevator so I believe these short videos were a service offered by InStyle, like a video photobooth.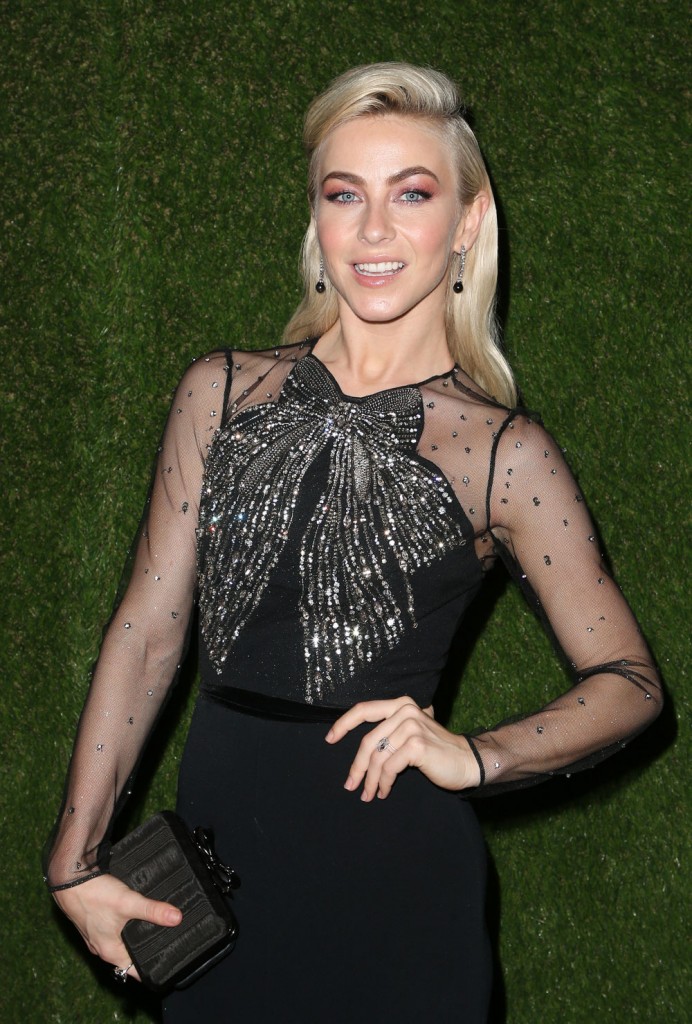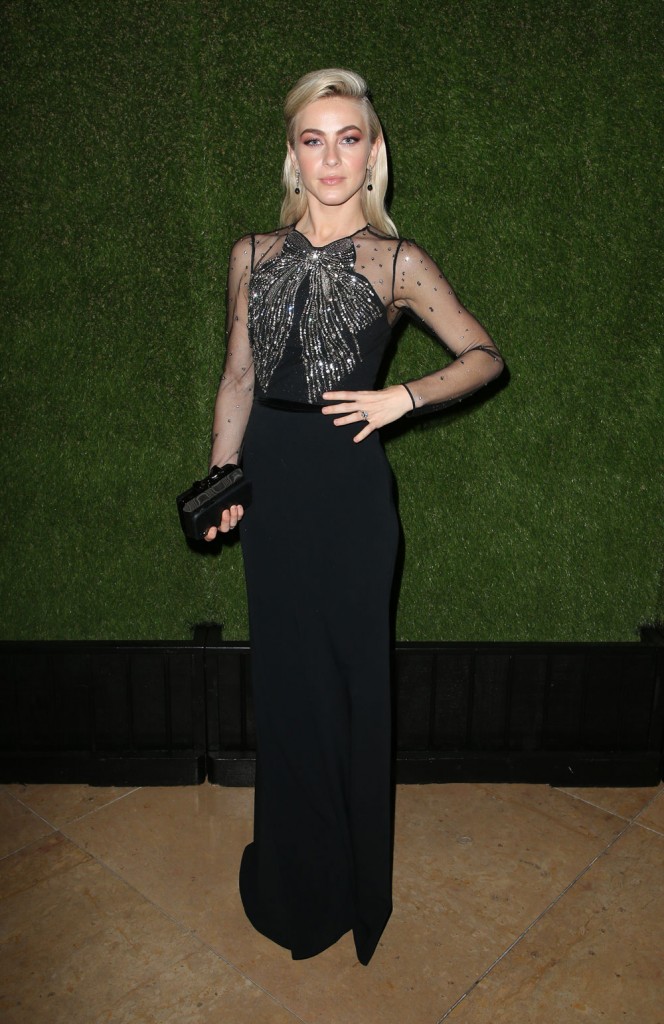 Sarah Hyland was in a very simple sequin Rasario gown. I like the spaghetti straps on this, it's retro and understated if a bit typical of this style. She's wearing pink eyeshadow and yet somehow it works.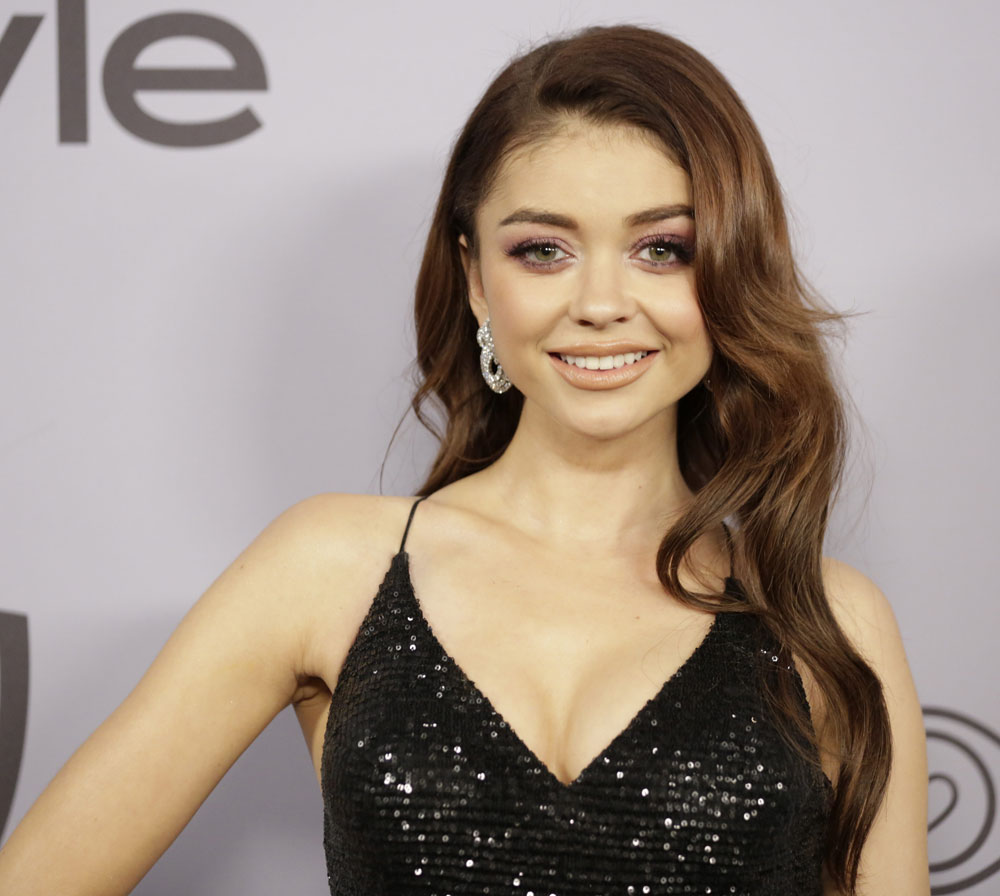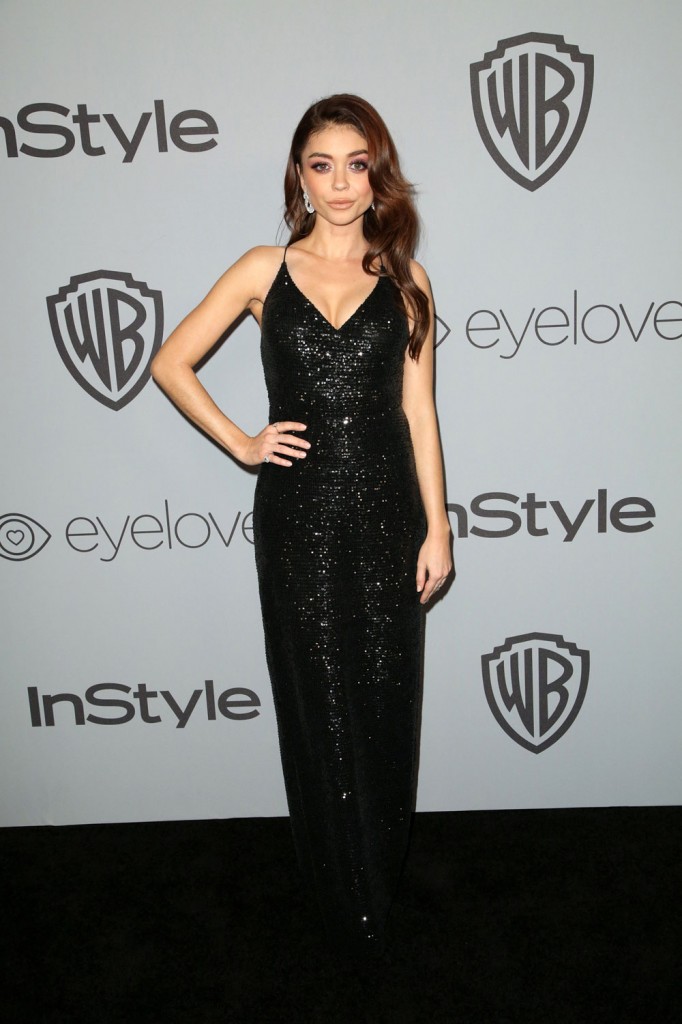 Nikki Reed has a six-month-old baby at home and she looked tired. She's also married to a man who seems controlling to say the least. So I imagine things are not entirely rosy for her behind the scenes. Nikki seems to appreciate Ian though, she snapchatted about the fact that he was carrying her breast pump around for her in a to-go box. She was in Azzi and Osta, in a one sleeve gown with golden embellishments. I'm not fond of the silhouette and whatever is happening along the top and sleeve, it's very 70s. Her hair and makeup are really pretty though.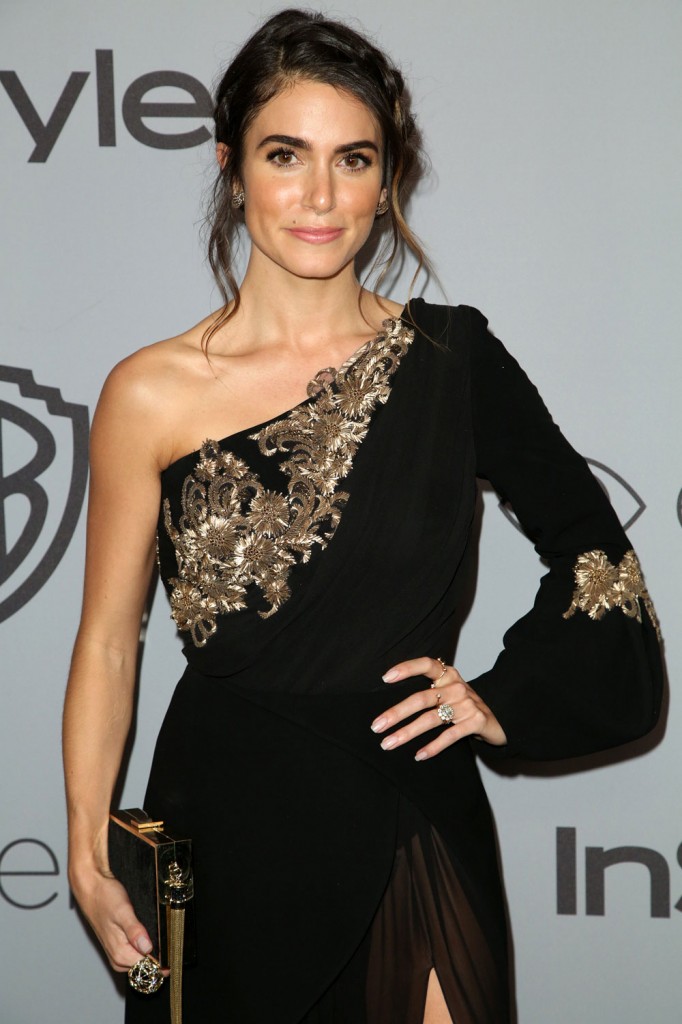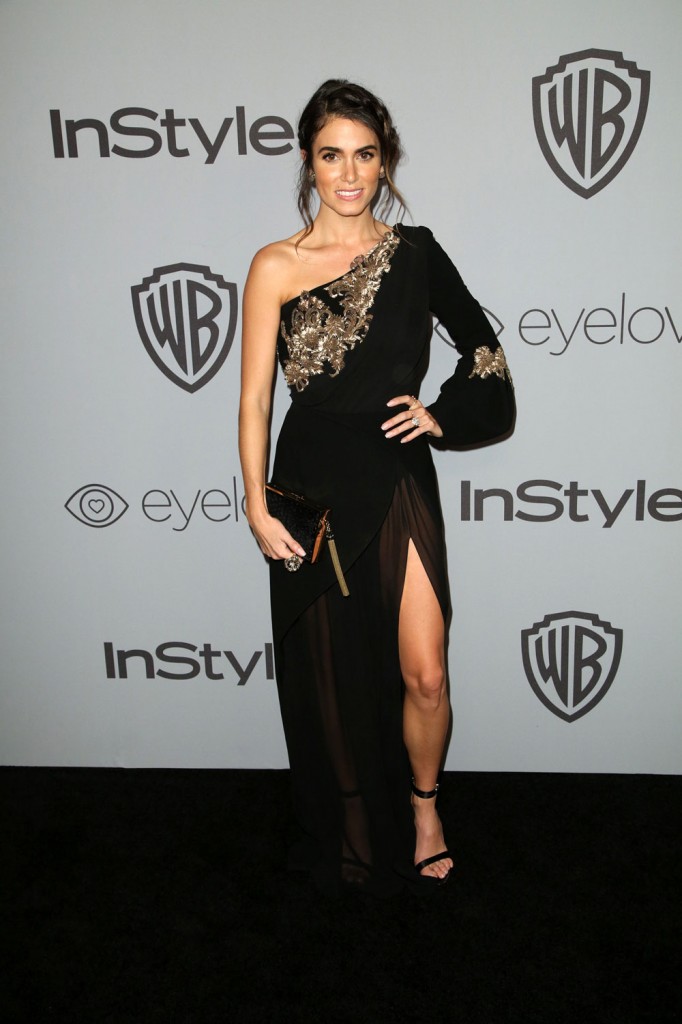 photos credit: WENN, Instagram and Backgrid