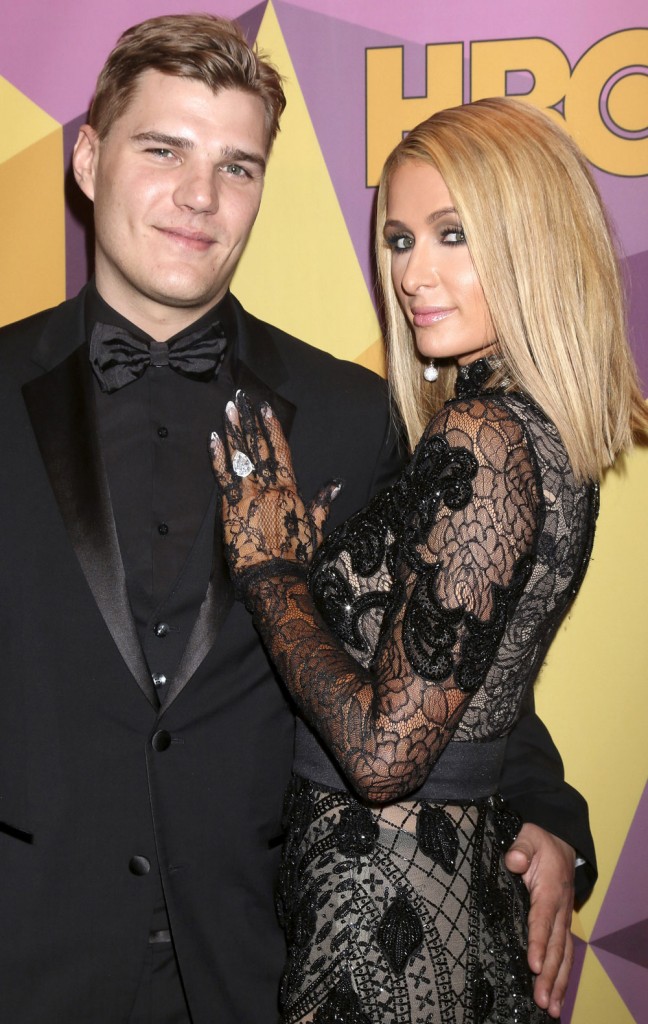 Paris Hilton got engaged last week, after fiancé Chris Zylka presented her with a $2 million, 20-carat diamond engagement ring. Side note: as many commenters have noted, Chris may or may not have laid down the cash for the pricy bauble. Page Six quoted jeweler Michael Greene, who crafted the ring, as saying, "How it was paid for, I won't disclose." And when asked if some sort of promotional deal was made, he demurred, "Those are the kind of things I wouldn't talk about." So, yeah, you can probably expect to see lots of shout-outs to @greeneandco on Paris' Instagram feed. (There are already a bunch of photos of her on their feed.)
Anyway, in light of Kim Kardashian's Paris robbery, where she was aggressively relieved of a 20-carat ring, and the recent robbery of a million in loot from Paris's aunt, Kyle Richards's, home, the bride-to-be isn't taking any chances. TMZ reports that Paris has upped her security, employing a street clothes-wearing security team to keep their eyes on her and her bling – 24/7.
The security squad was most likely on hand at the Golden Globes Sunday night when Paris showed off her new ring (over lace gloves). Paris's fiance Chris talked PEOPLE and his engagement, saying "I'm absolutely thrilled," adding, "I met the woman of my dreams and she said, 'Yes.'" Paris gushed "I've never been happier. I found my dream man."
I don't know about you, but I would be incredibly uncomfortable walking around with a rock that large on my hand. Not only because it's just too big, but also for the risk of losing it, especially at the hands of an armed robber. As much as I'm not a fan of Paris, I hope she doesn't meet the same fate as her aunt and her former BFF.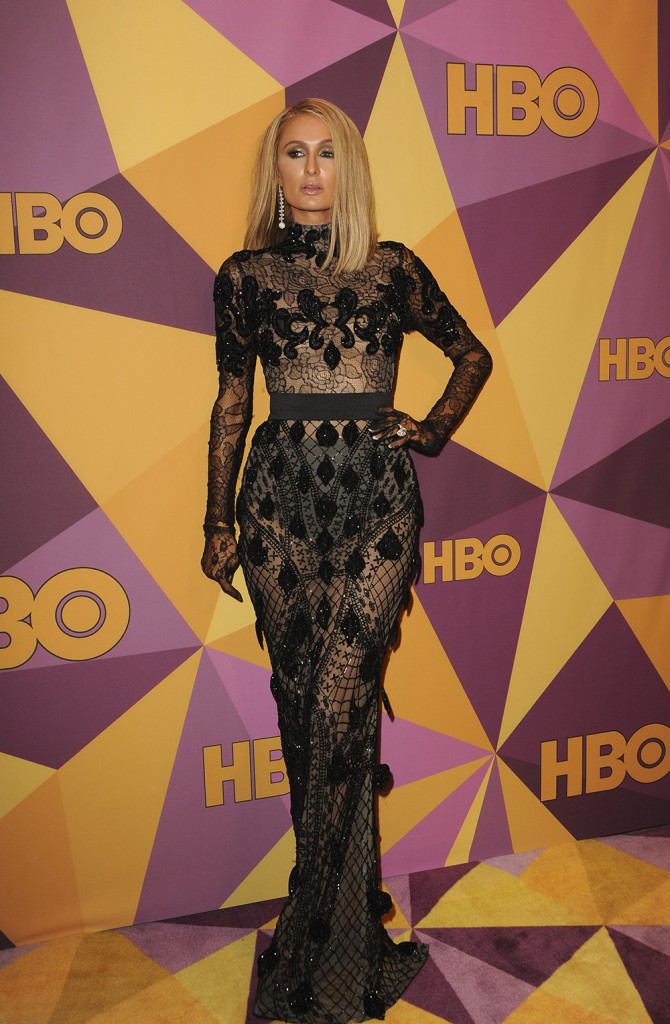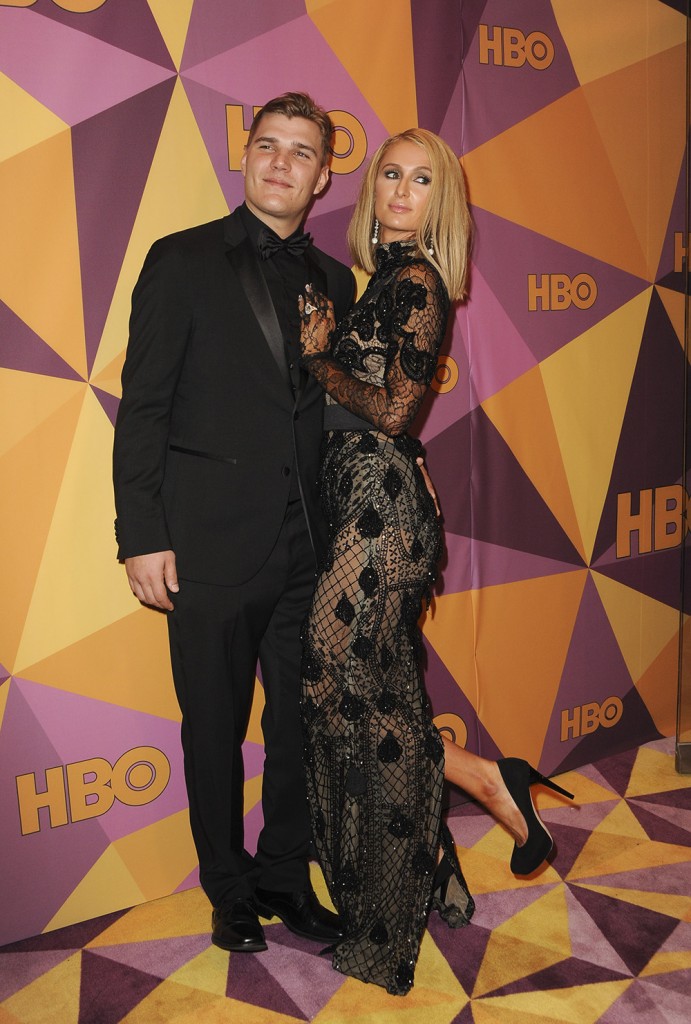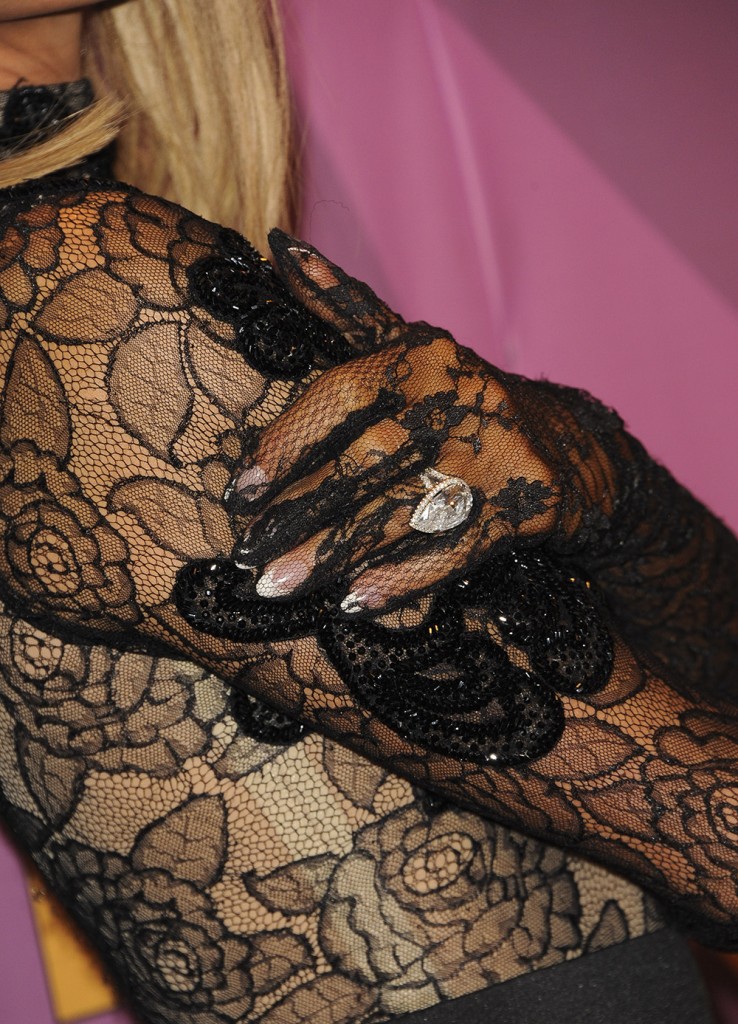 Photos: Getty Images, WENN