It's less than two weeks until the premiere of Ryan Murphy's latest series, American Crime Story: The Assassination of Gianni Versace. Now the late designer's family is speaking out, clarifying that they had no input on the series whatsoever.
A statement released by a family spokesperson on Monday, as reported by The Hollywood Reporter, made this fact perfectly clear:
The Versace family has neither authorized nor had any involvement whatsoever in the forthcoming TV series about the death of Mr. Gianni Versace. Since Versace did not authorize the book on which it is partly based nor has it taken part in the writing of the screenplay, this TV series should only be considered as a work of fiction.
Prior to this statement, the family had not made any official statement on the series, but, as Ryan said during the Television Critics Association summer conference last August, Gianni's sister, Donatella, spoke with him and shared her concerns over the series. Ryan said "I think we've been very respectful to his family, particularly," adding "Donatella had some requests about how the children were depicted in the show. I listened to that. As a father, I understood. I wasn't interested in going there, out of respect for her."
Penelope Cruz, who plays Donatella, did speak with her real-life counterpart before production on the show began, telling Entertainment Weekly "I did have one conversation that was between she and I. I don't want to say the details, but it was a long conversation. That was very important to me." She added "I think she knows that the way I'm playing her, that I truly love her and respect her." The actress later told Vogue "I really hope that when she sees the show, she's going to be happy. I'm sure there are going to be scenes that are hard for her to watch, because it's a lot about the loss of her brother, which, of course, I have so much respect for. I did it with all my love."
This isn't the first time that someone involved in this tragic story has taken exception with Ryan's series. Back in August, Antonio D'Amico, Gianni Versace's partner (played by Ricky Martin on ACS), publicly took exception about how he, and his relationship with Versace, were being depicted. He stated that Ryan didn't consult him and noted that Ryan was definitely using "poetic license" to tell the story.
The house of Versace also didn't advise or assist with the show's wardrobe, shutting down costume designer Lou Eyrich (who also worked on Feud: Bette and Joan). Lou and her team assembled the show's costumes by buying hundreds of vintage pieces from dealers around the world to bring the fashions of the 90s "Ver-sayce" era back to life.
Ryan, who is still embroiled in a lawsuit with Olivia De Haviland over Catherine Zeta Jones' depiction of her on Feud, still hasn't learned the value of consulting with his show subjects, has he? Taking a more proactive stance this time around, on Monday afternoon, FX and producers Fox 21 responded to the Versace family with a statement of their own:
Like the original American Crime Story series The People vs. O.J. Simpson, which was based on Jeffrey Toobin's nonfiction bestseller The Run of His Life, FX's follow-up The Assassination of Gianni Versace is based on Maureen Orth's heavily researched and authenticated nonfiction best-seller Vulgar Favors, which examined the true-life crime spree of Andrew Cunanan. We stand by the meticulous reporting of Ms. Orth.
I'm curious to see how much "poetic license" Ryan took to tell this tragic story and, fortunately, we won't haver to wait too much longer, as ACS: Versace premieres on Wednesday, Jan. 17, at 10 p.m. ET/PT on FX. All I have to say, is what a damned good looking cast. Check out photos of Edgar Ramirez, Ricky Martin, Darren Criss and Penelope Cruz from Monday night's premiere at the ArcLight Hollywood.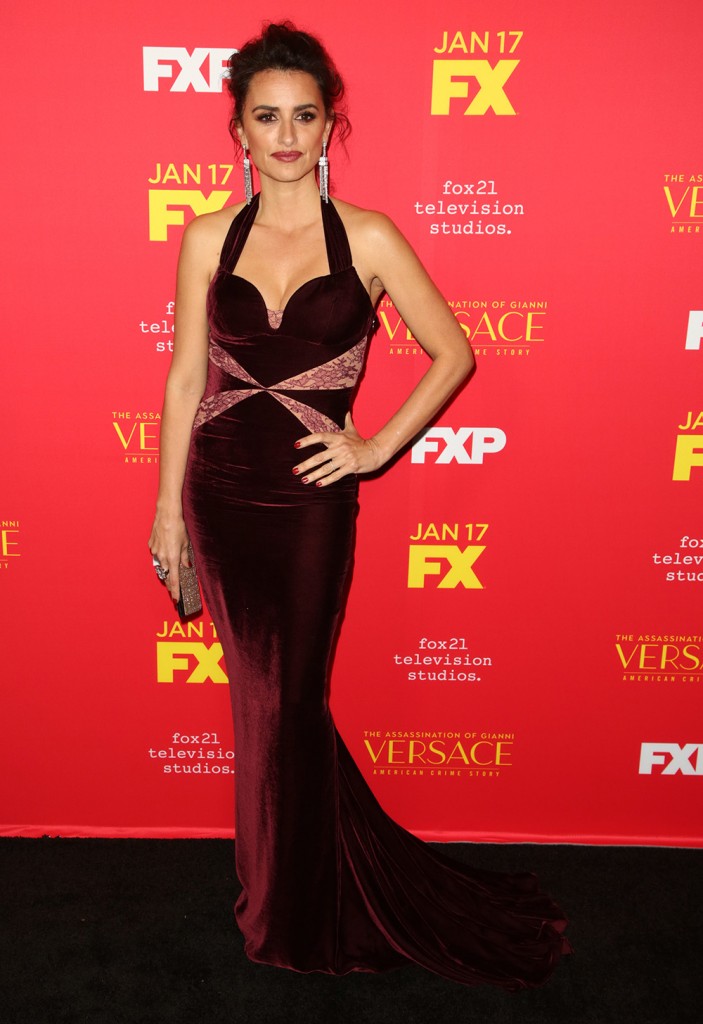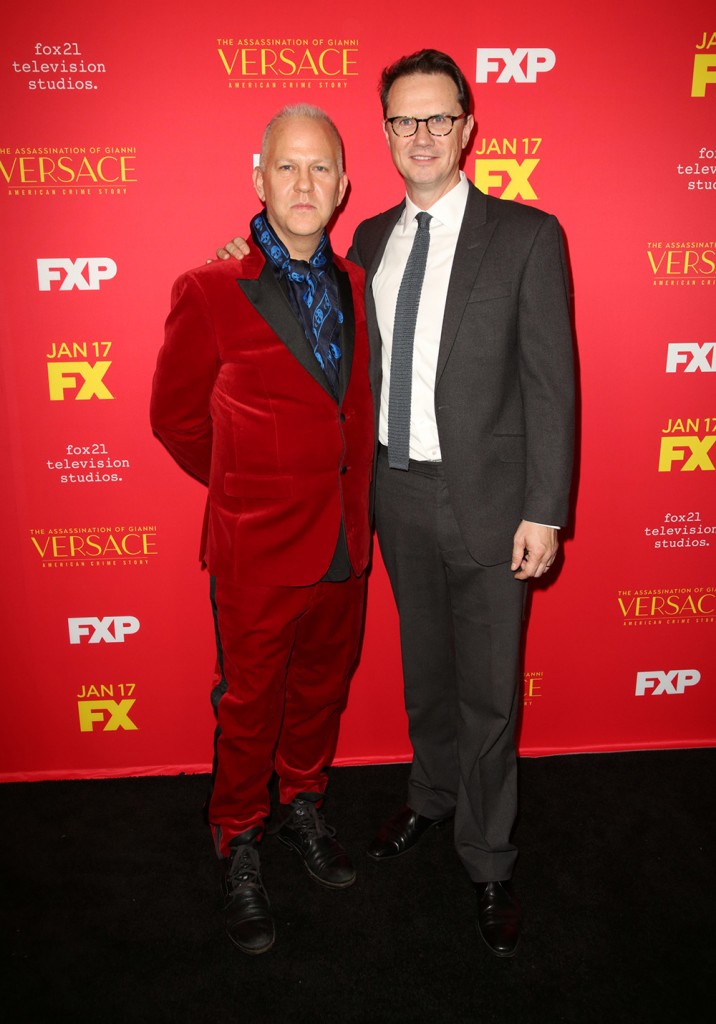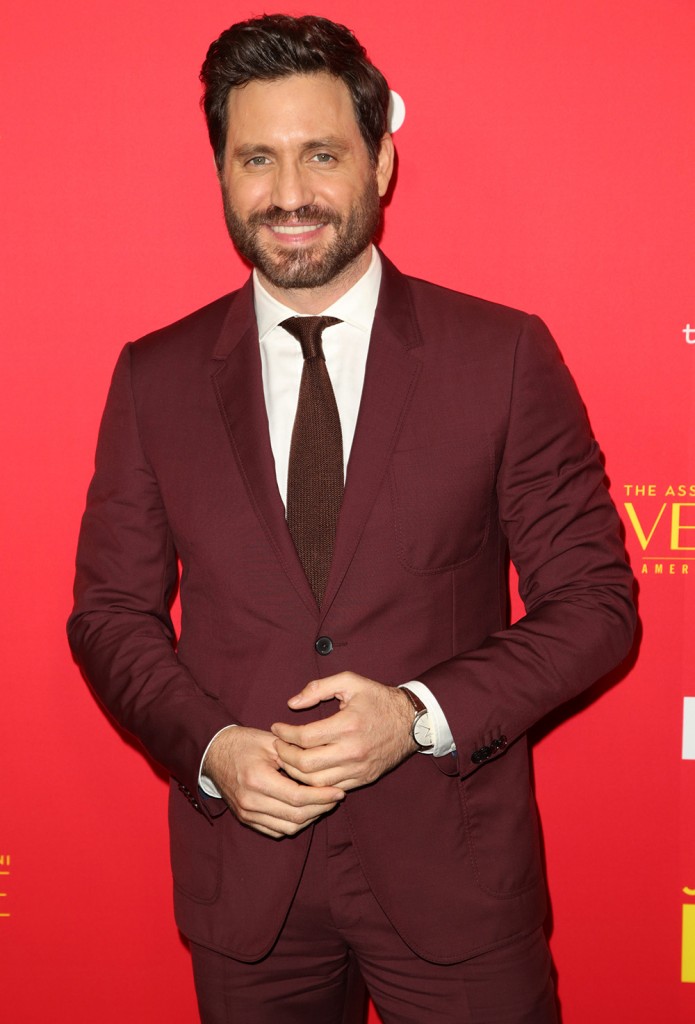 Photos: Getty Images, WENN