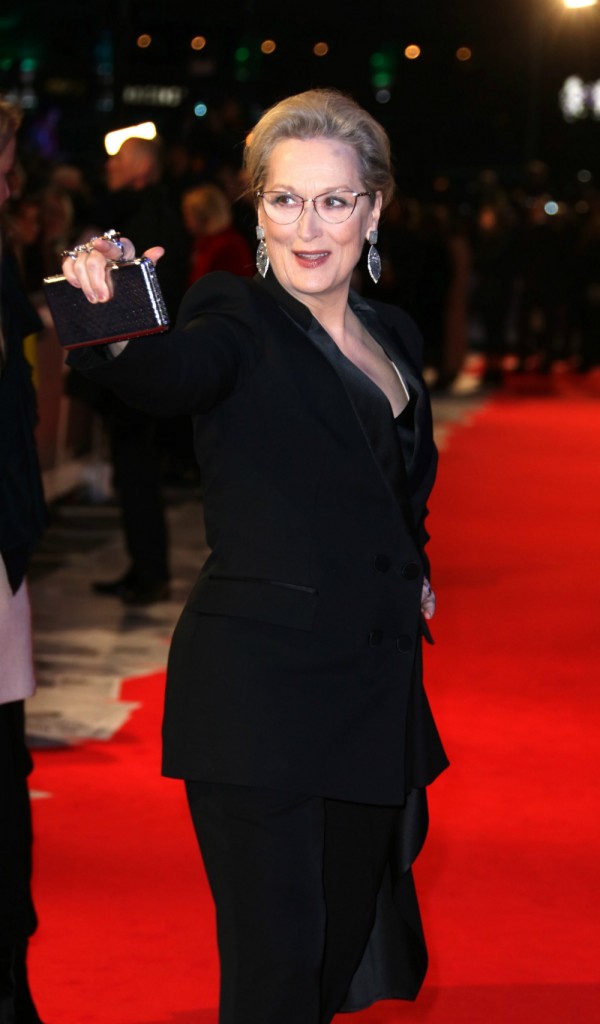 Meryl Street, despite anything she might suggest, is working on her Oscar campaign for The Post. And if she wants her 21st nomination then she should go for it. I haven't seen the film yet, but I'm sure she's great in it. As part of her inching towards the Oscar nod, Meryl swung by Jimmy Kimmel Live Monday, where she failed a quiz about her own nominations, and ended up dishing about GG scandal! It involved none other than *leans in for hushed gossip volumes* Mariah Carey. At the Globes, Meryl was seated with her co-stars, minding her own business. During a break Meryl excused herself. In her absence, that interloper Mariah swooped in and stole Meryl's seat next to Steven Spielberg! That's right – to quote Meryl, "bitch stole my seat":
Ha! In case you can't watch the clip just yet, there was no drama. Apparently, when the Globes comes back from commercial, all the little Globe workers hustle everyone to park their derrieres in the nearest available seat so the room looks good on camera. As Mariah was chatting with Steven, she was ordered into Meryl's seat. When Meryl returned, Mariah apologized. Mariah backed up Meryl's account on Twitter. Meryl said that not only was she not miffed, instead of telling Miss Mariah to vacate her seat, Meryl suggested she sit in her lap instead. Please God, tell me this happened. Tell me there is evidence of Meryl Streep sitting on Mariah Carey's lap. I can't decide which one I like better: the phony 'Meryl/Mariah fight over chair and first-billing in tabloid headlines' or the 'Meryl sits daintily in Mariah's lap and she finishes her conversation with Spielberg' version.
Maybe the bigger story is what Mariah and Spielberg discussed. Was it a future project together? Because shortly after the Chairgate, this happened:
BRB, developing a buddy cop pilot for @sharonstone and @MariahCarey. #GoldenGlobes

— NBC (@nbc) January 8, 2018
Uhm… oh HELL yeah. When I read that, I saw two glorious hours of Mariah and Sharon sitting in a squad car discussing everyone they "didn't know." But oh how wrong I was because Mariah responded and her idea is much better:
Only if we can alter the uniforms and wear diamonds as well 😊 @sharonstone https://t.co/WYOCc3yahu

— Mariah Carey (@MariahCarey) January 9, 2018
Yes, of course you can alter the uniforms in any way you want. They can be two sizes too small, bedazzled in diamonds and they can all be unbuttoned down to your navel. Someone give this film a blank check. I've already added Mariah's Tea Times to the riders. And while we wait for this script to be written, surely there's room for a Mariah cameo in the next Mamma Mia?
This is irrelevant to the story save for a mention of The Post but I thought it was funny and, sadly, true:
Went and saw The Post tonight. I watched a film about newspapers inside a movie theater inside of a mall. It was a dying industry turducken.

— Tyler Simpson (@Braintasm) January 9, 2018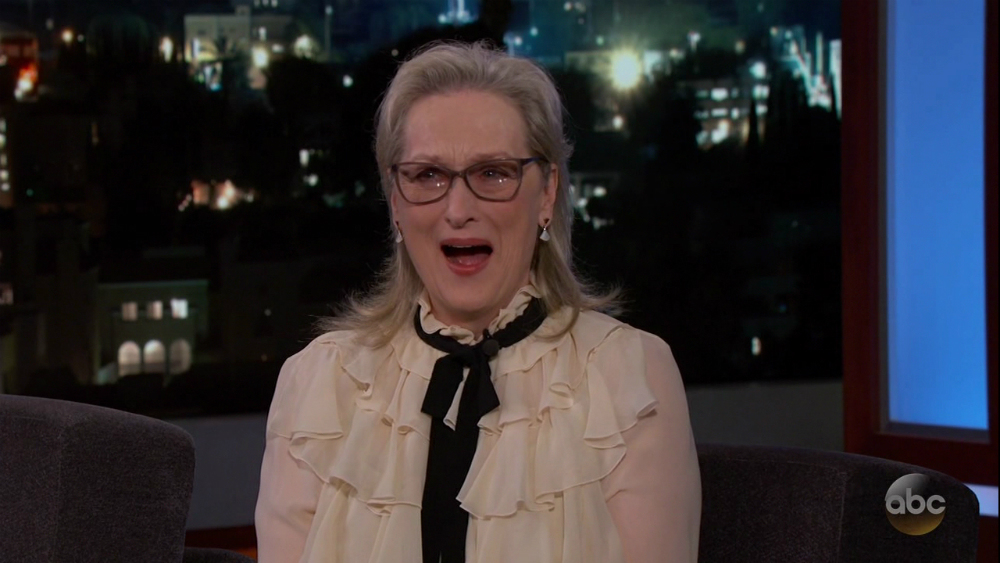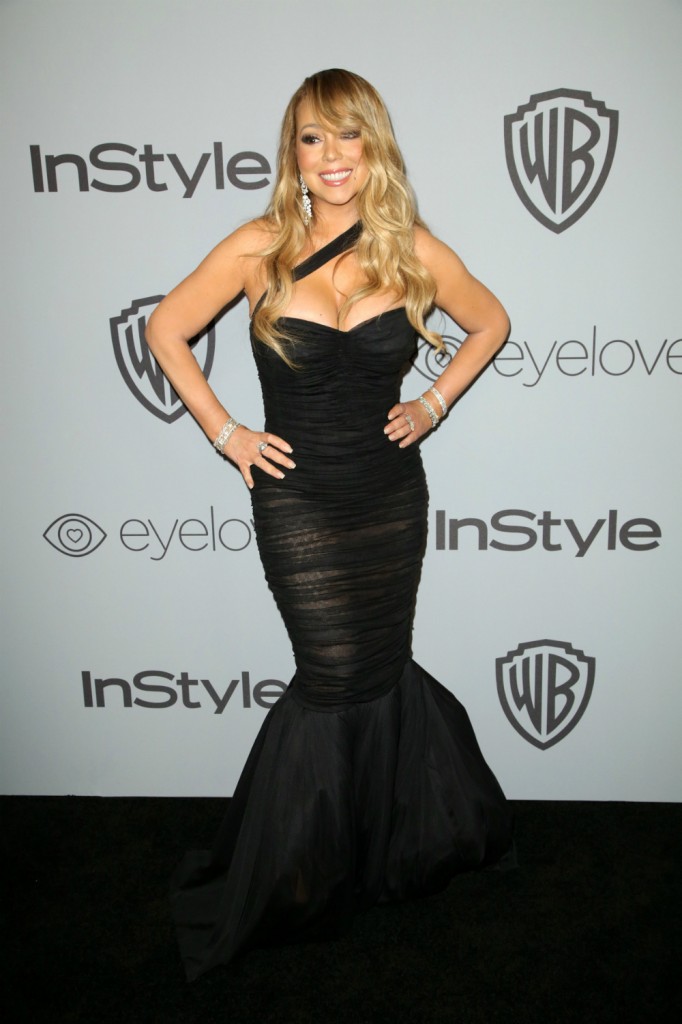 Photo credit: WENN Photos, Getty Images and Twitter