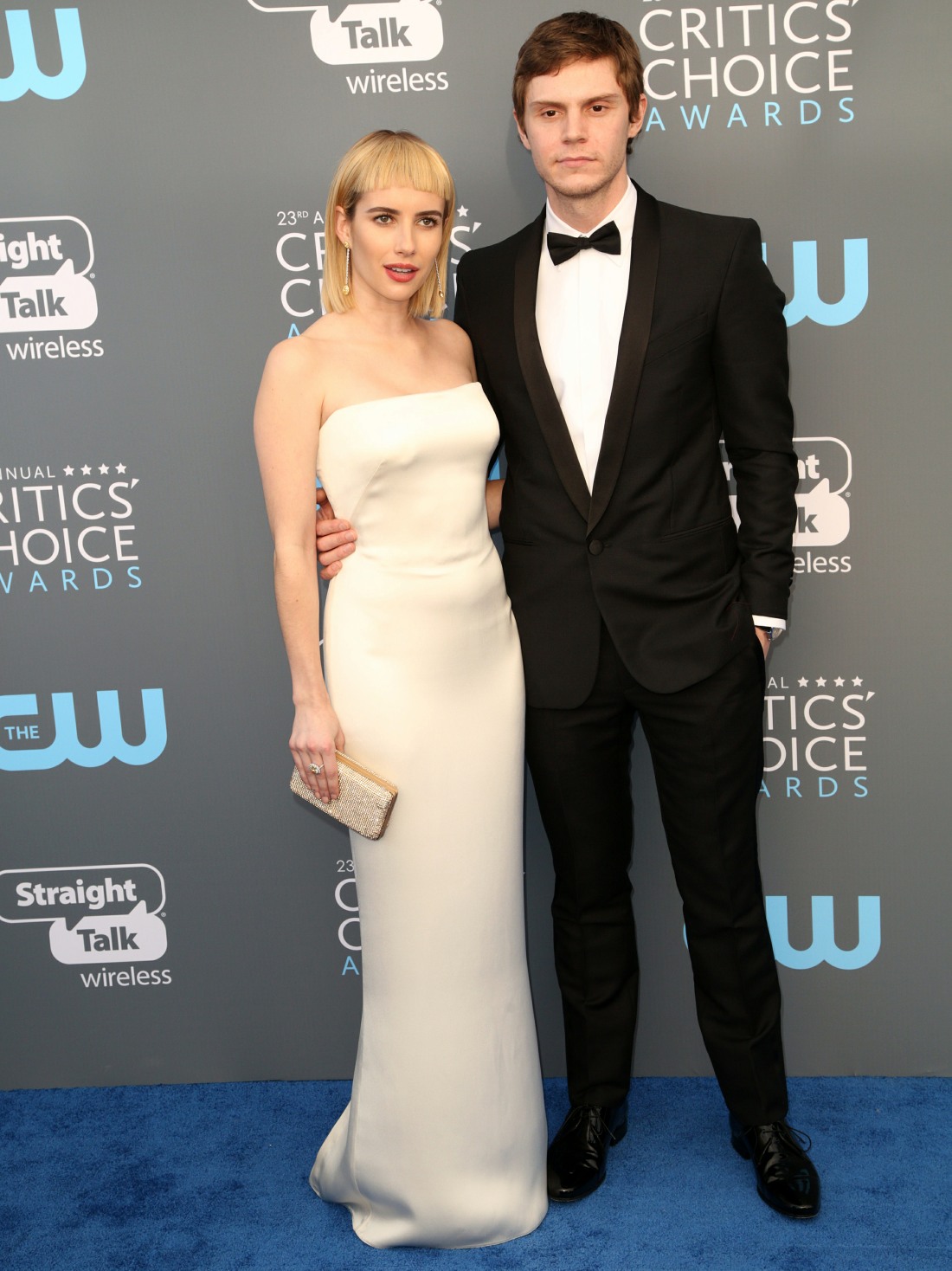 I love the fact that my bangs-hatred is so well known that as soon as a celebrity gets new bangs, I've got people tweeting @ me. When the camera cut to Emma Roberts at the Critics Choice Awards, people were like "damn, what happened to Vera Farmiga?" No. Emma Roberts attended the CCAs with her on-again boyfriend/fiance (?) Evan Peters – ordinarily I would be talking about how f–king toxic this relationship seems, but we're talking about her bangs instead. LOOK AT THEM. WHY DID SHE THINK THEY WERE A GOOD IDEA? What in the world possessed her to go into a hair salon and ask for this shade of blonde – it's awful too – and those bangs??? As for her gown – it's Armani and it's beautiful. She should have chosen this for her wedding dress. But now she has to wait until she grows out those hideous bangs.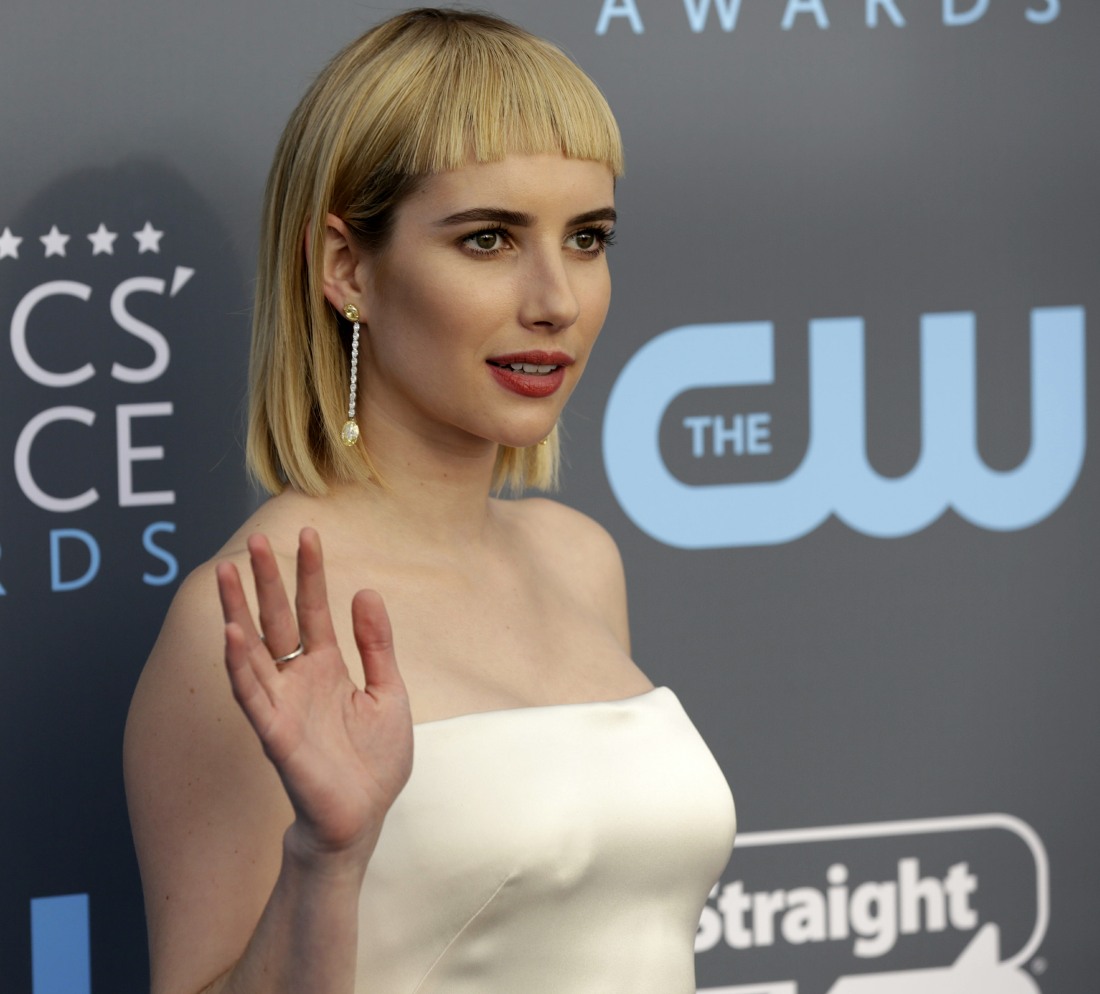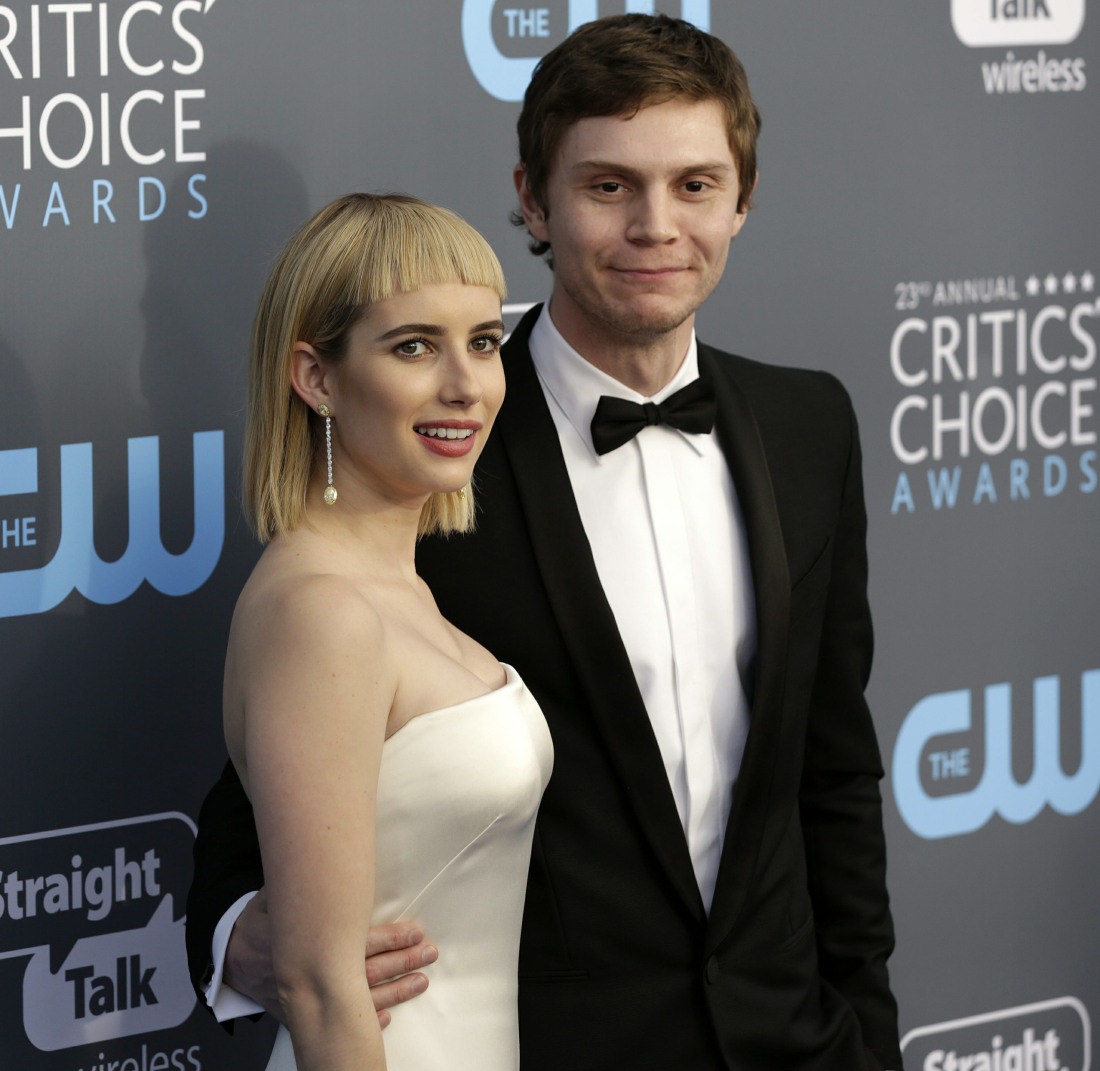 Remember when I was grotesquely obsessed with Jessica Biel's bad bangs? At some point, she grew them out and I guess I didn't notice. She looks worlds better now. She also looks so much prettier when her douchebag husband isn't attached at her hip, trying to steal her thunder. Biel looked lovely in this Oscar de la Renta dress. Really pretty.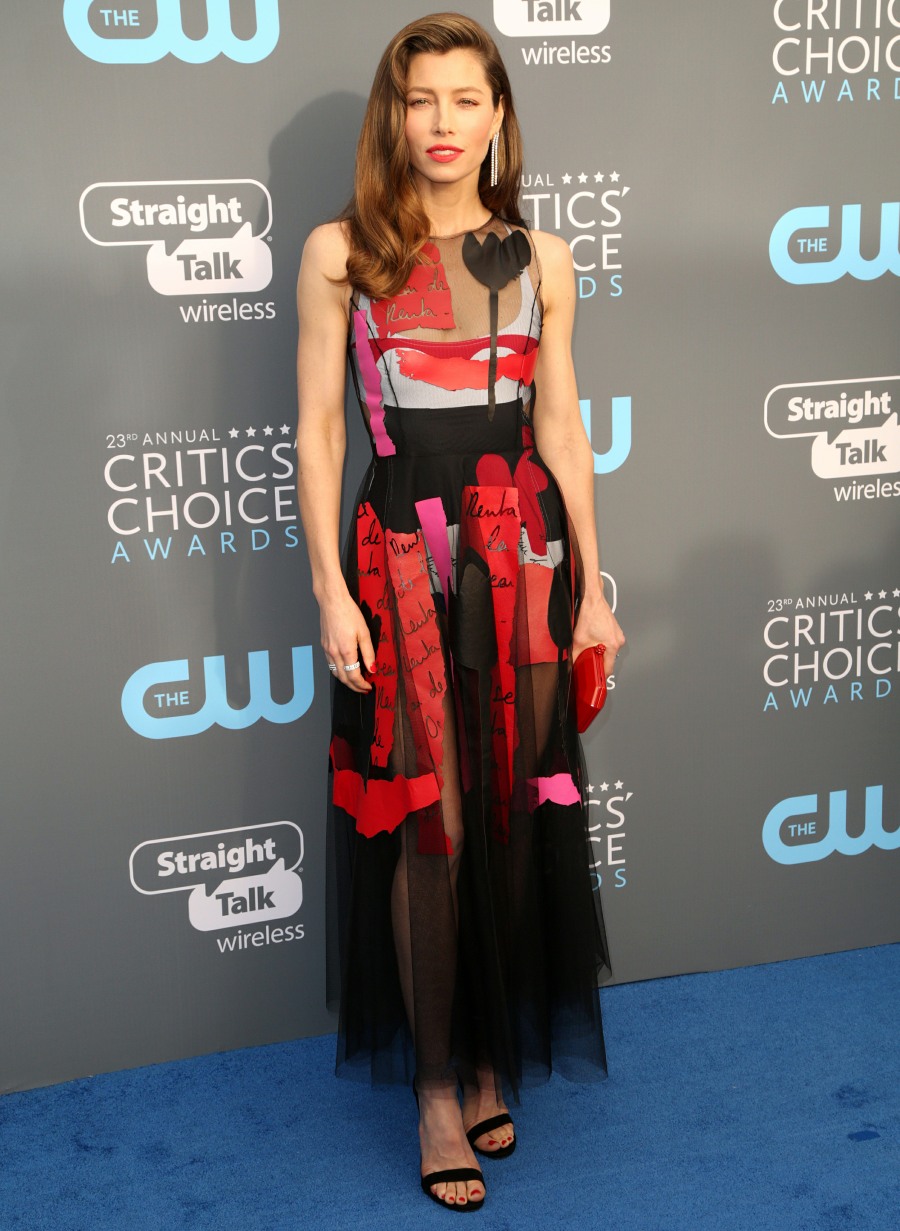 I enjoy the fact that Kiernan Shipka is trying to "work" this Delpozo, like maybe if she just poses in the right way, this ensemble will look cute. Oh, honey. That's not the way it works! This is awful – a tutu attached to bad pants and a terrible tank top. Nope.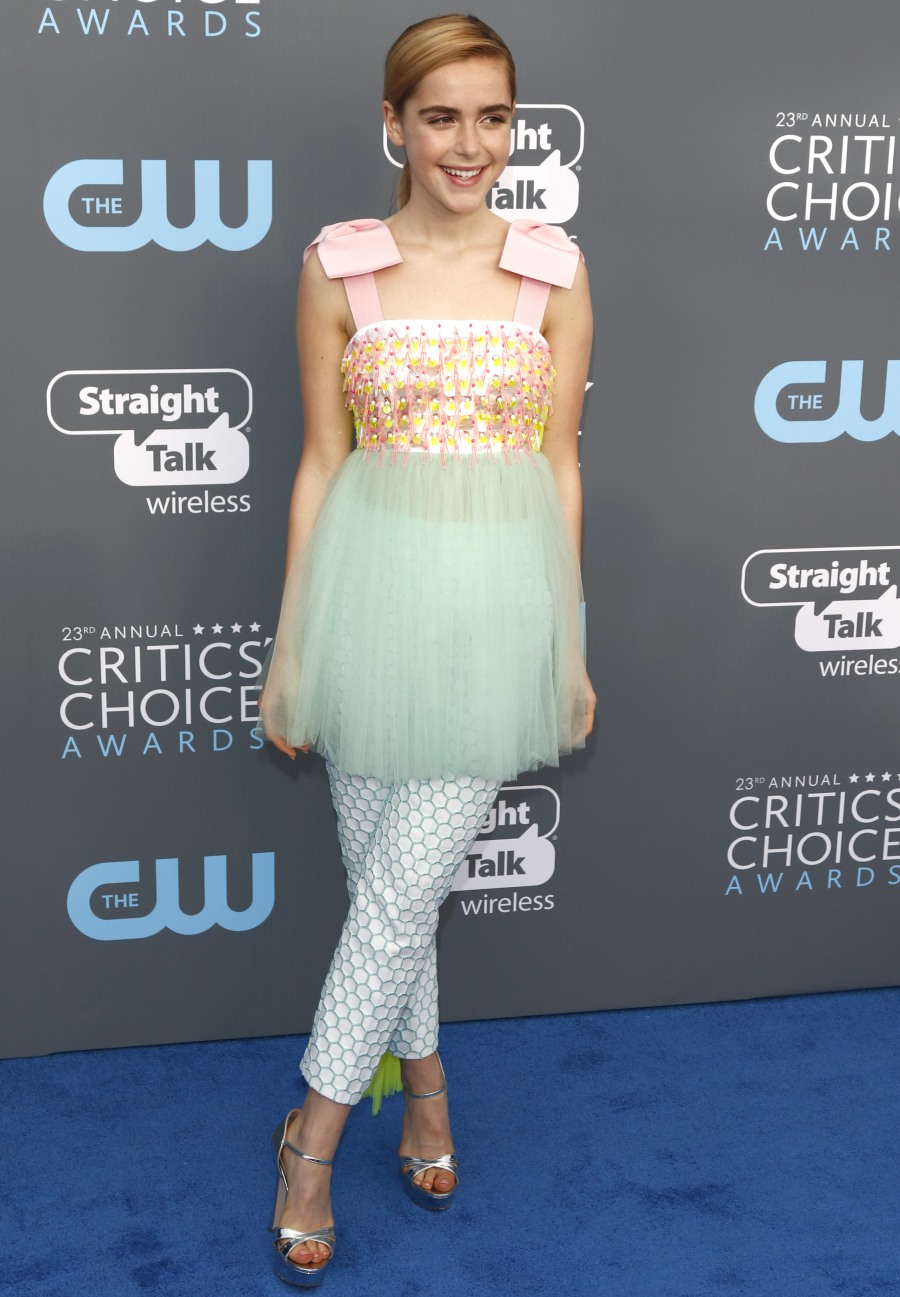 Photos courtesy of WENN.