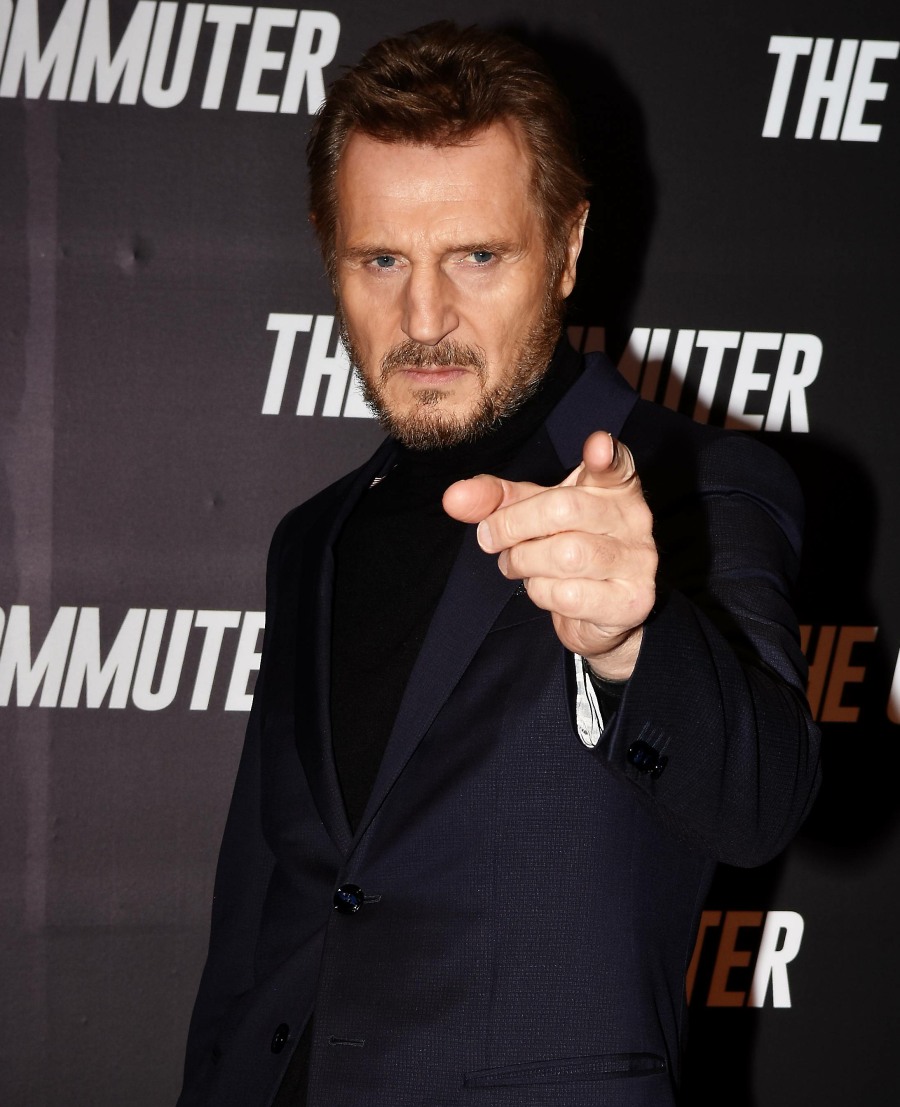 Last Friday, we discussed Liam Neeson's comments on pay equality and how he absolutely would not be interested in taking a pay cut to help his sisters out. We debated whether or not he was joking about that, and at this point, I think he was 100% serious – he believes, in theory, that women and men should be paid equally. But he won't personally lift a finger to do anything about it, or offer to take a pay cut to ensure that his female costars are paid fairly. The reason I believe that? Because Liam has some sh-tty thoughts on the #MeToo movement and whether we're all overreacting. During an interview with RTE (an Irish broadcaster), Neeson discussed the Garrison Keillor thing – where Keillor was fired from NPR after an incident came to light about Keillor groping a coworker – and then Neeson went a lot further.
On Garrison Keillor: "There's some people, famous people, being suddenly accused of touching some girl's knee or something and suddenly they're being dropped from their program." Neeson called Keillor an "extraordinary writer, radio star" before recounting the story that Keillor told publicly about an incident involving a colleague that was supposedly why the radio host was fired. "He put her hand to his back, like this … and she had a blouse on and it was her bare back. I don't know what the blouse was like. And he immediately took his hand away and apologized," said Neeson.

On Dustin Hoffman: When Late Late Show host Ryan Tubridy tried to shift the conversation with Neeson by saying "and yet there's the other side of things," the actor replied, "Weinstein," but did not elaborate further. "Kevin Spacey? Dustin Hoffman?" asked Tubridy. "The Dustin Hoffman thing — I'm on the fence about that," said Neeson. Neeson brushed off the allegations against Hoffman as "childhood stuff" and just part of "silly things" that happen in the theater world. "Because when you're doing a play and you're with your family — other actors, technicians — you do silly things," Neeson said. "And it becomes kind of superstitious. If you don't do it every night, you think it's going to jinx the show… I think Dustin Hoffman was… I'm not saying I've done similar things like what he did — apparently he touched another girl's breast. But it's childhood stuff."

But Neeson appreciates the movement or whatever: Neeson added: "But there is a movement happening." "It's got to be healthy," Tubridy replied. "It's healthy, and it's across every industry," Neeson responded. "The focus seems to be on Hollywood at the minute, but its across every industry," he added, noting reports of female farm laborers being sexual harassed.
The Garrison Keillor thing is still strange to me, but that's because we never learned anything beyond Keillor's very odd statement and NPR's boilerplate "he's been let go, for reasons" announcement. We never heard from the woman Keillor groped. Because we've never heard her story, Liam Neeson is just paraphrasing Keillor's oddly-worded half-denial as some kind of defense. Personally, I always thought there was something left unsaid (publicly) about Keillor's behavior for NPR to fire him so quickly. But I find Neeson's whole vibe to be so patronizing about this, like he knows exactly what happened and it's "proof" that #MeToo is going too far or something. Bullsh-t.
As for his defense of Dustin Hoffman… that actually disgusts me. Neeson is trying to minimize what were some of the most horrific stories about a serial sexual abuser operating in plain sight for decades. It wasn't superstitious theater sh-t – Dustin Hoffman was and is a flat-out predator.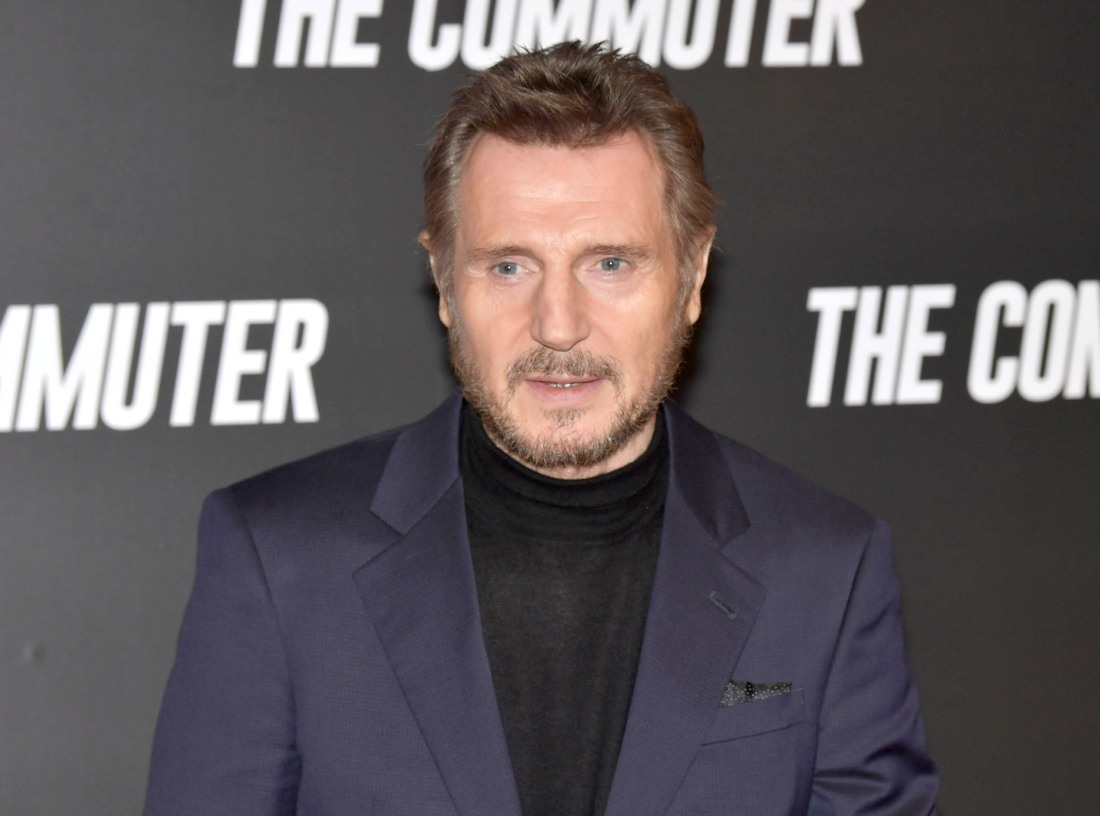 Photos courtesy of WENN.