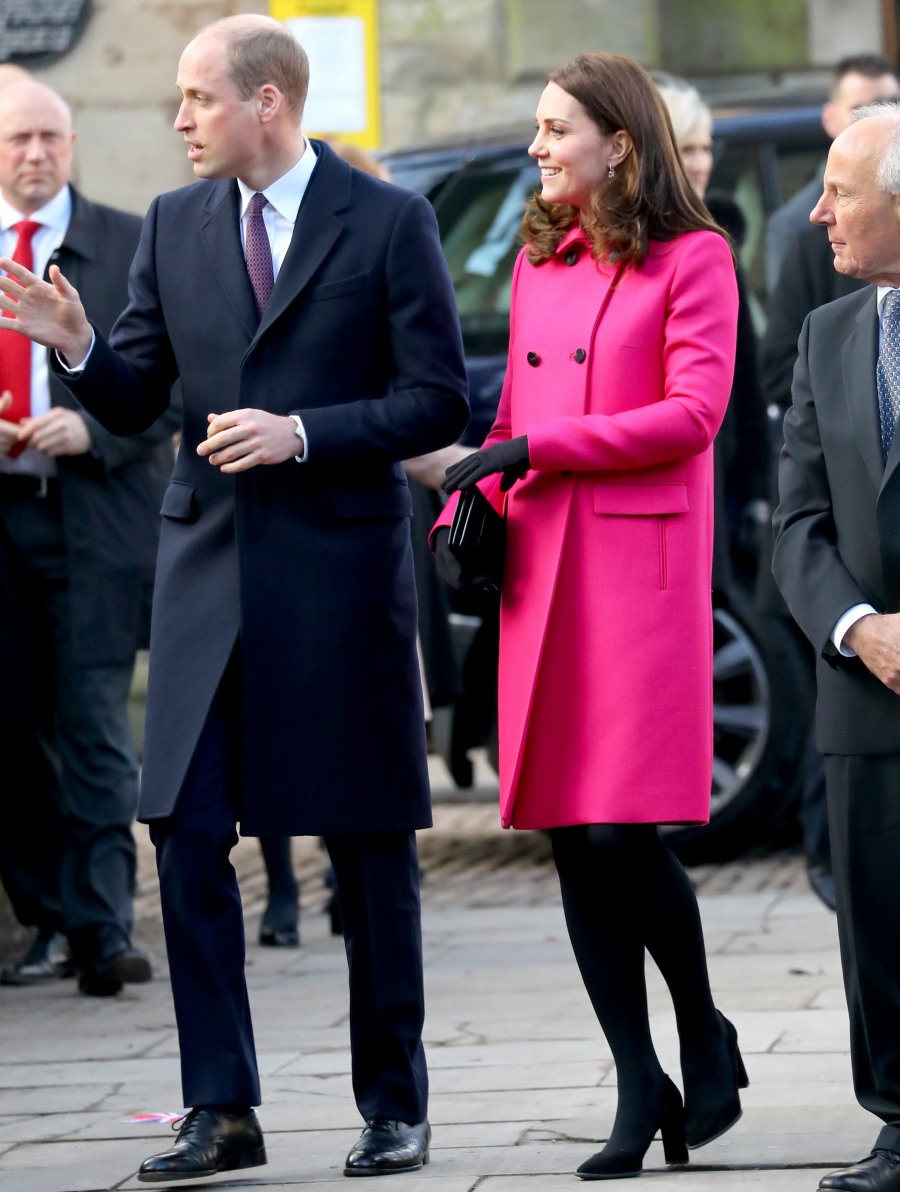 The Duchess of Cambridge repeated an infamous coat today in Coventry. This Mulberry coat was first seen in December 2014, during Kate's first-ever trip to New York, when she and William visited the 9/11 Memorial. I thought it was inappropriate at the time, to wear hot pink to such a somber event. It was especially odd considering that up to that point in the New York trip, Kate had been wearing a lot of black – she wore black to meet with little kids, she wore black for a cocktail reception, etc. Then suddenly she goes to a sombre photo-op and she wore a radioactive shade of pink? It was weird. In any case, she wore the coat today with seemingly all of the same accessories? Same clutch, similar black shoes, black tights.
She put the coat away in her archives for a few years, but she brought it out today for this day-trip to Coventry with her husband. Kate and William scheduled events together throughout the day, events like… visiting a really old church, visiting a new church, meeting some kids and more – go here to read People Magazine's coverage.
The Duke and Duchess's itinerary for their Sweden and Norway trip was just released too – they've scheduled a "tour" of both EU countries for four days, January 30 through February 2. The itinerary involves time with Sweden's Crown Princess Victoria, a reception with Alicia Vikander as a guest, and lots of photo-ops, I'm assuming. The point of the trip is making nice with all of the EU countries after the Brexit fallout. George and Charlotte will not come on the trip, because both have school those days.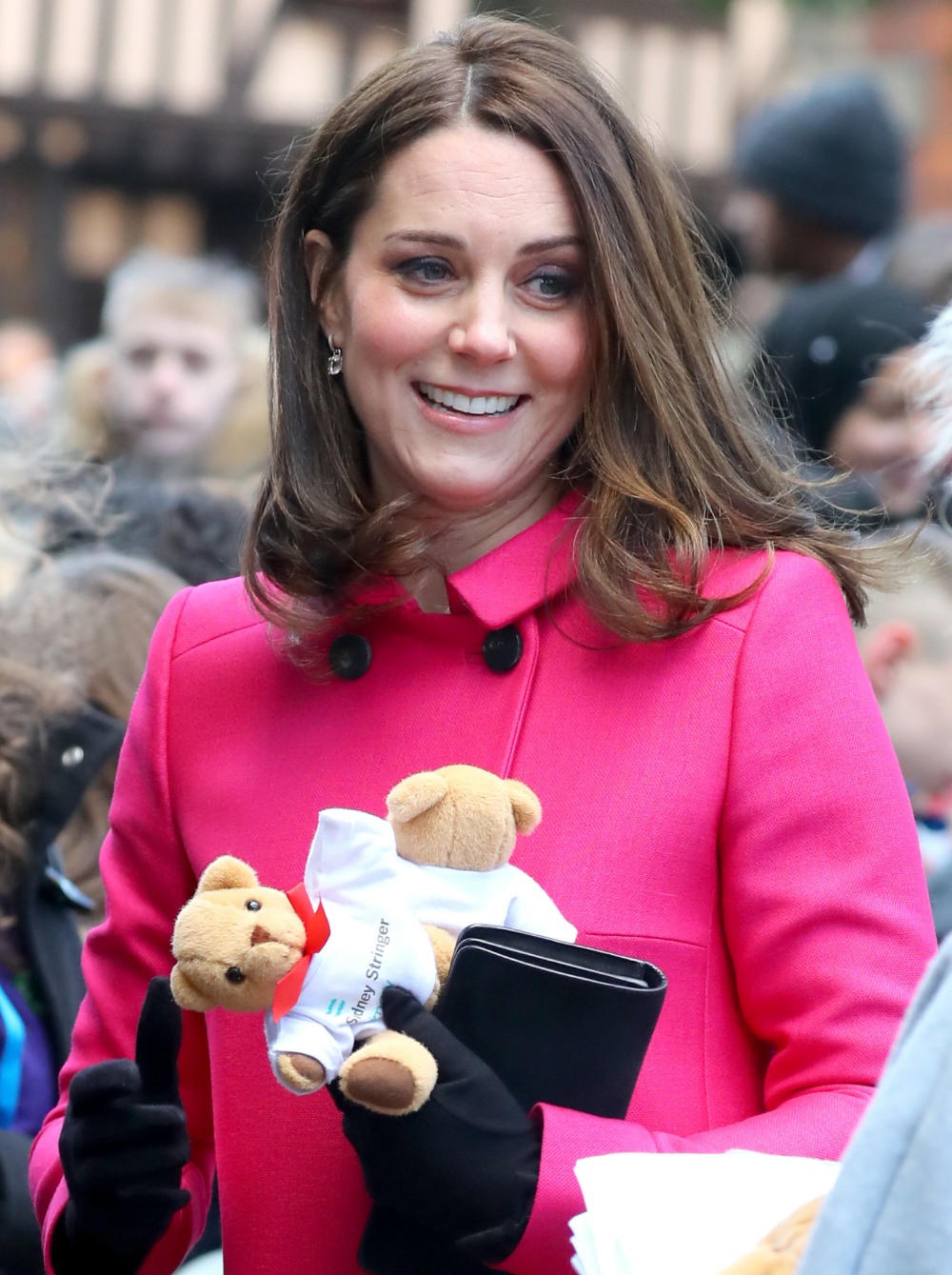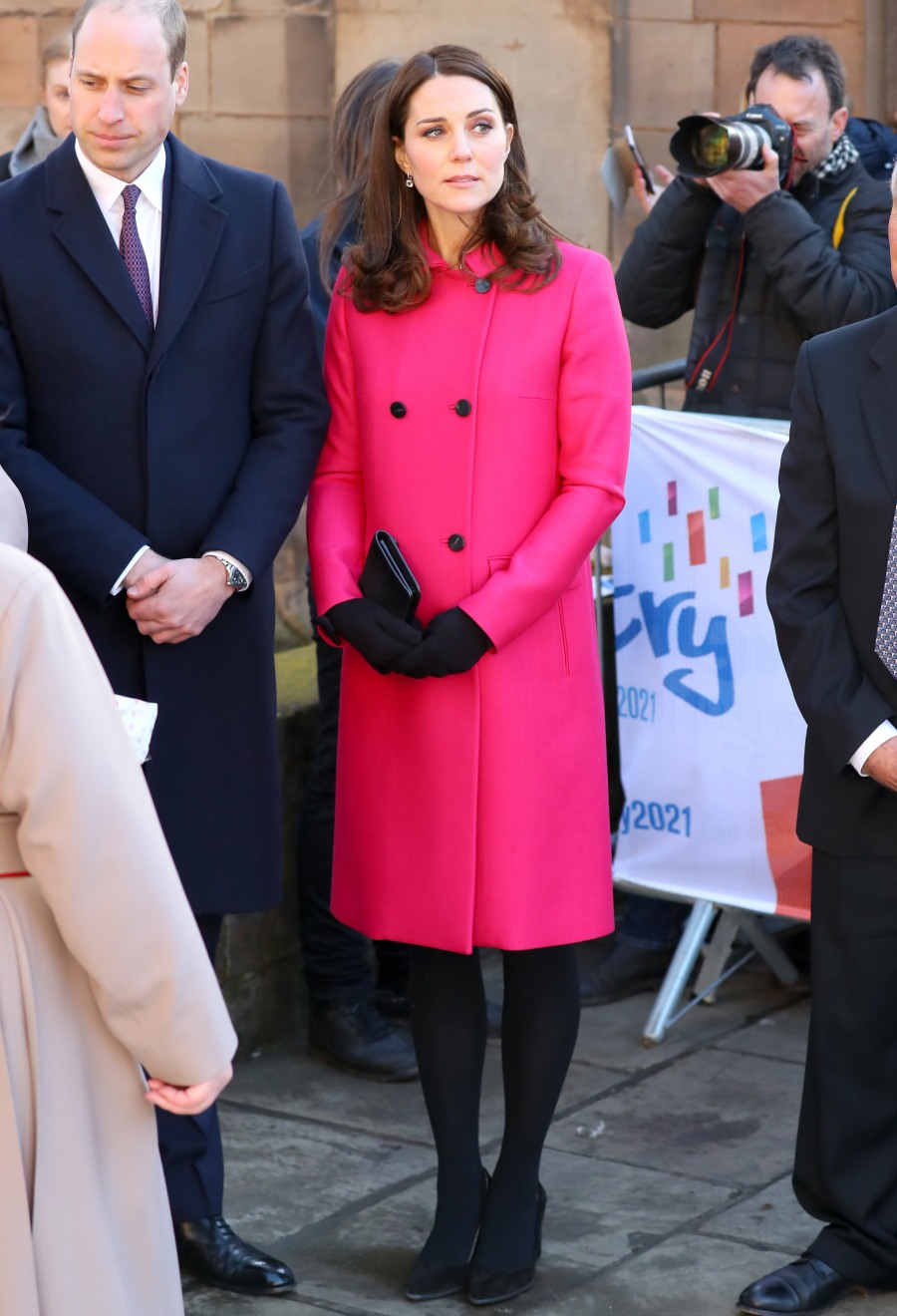 Photos courtesy of WENN.