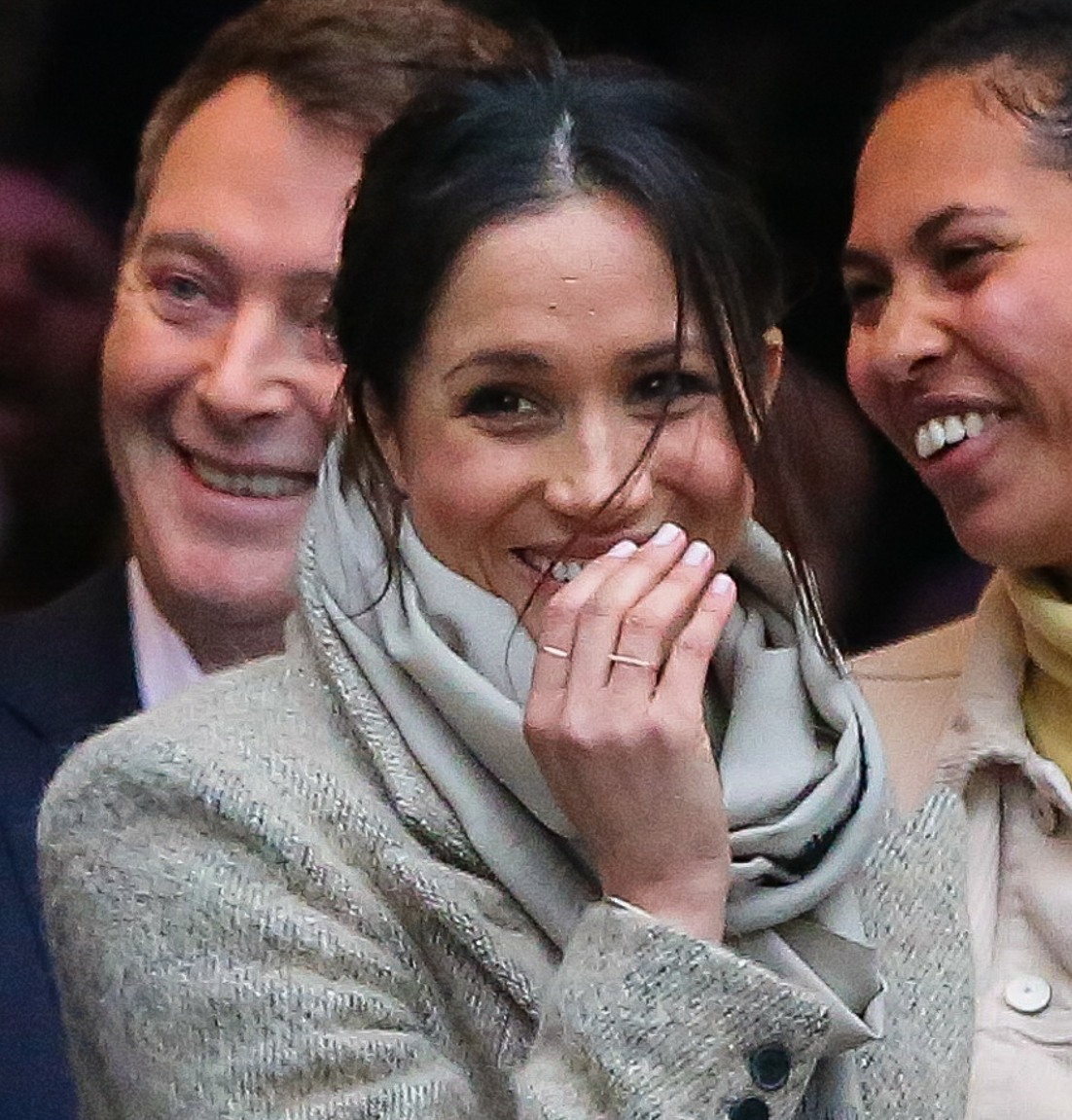 I love to look at jewelry, I love to talk about jewelry, I love to write about jewelry, but in my real life, I don't wear a lot of jewelry. I haven't worn earrings in years, I have zero brooches, I only have a few bracelets and… I do love rings. I have a lot of rings, some high-quality, some of the very inexpensive and simple. What I like about Meghan Markle is that, for the most part, she seems to prefer smaller jewelry for her daily wear – she keeps it simple with small earrings, her engagement ring (which is nice size for her slender fingers) and lately, a very simple pave-diamond "stacker" ring on her left hand. Well, People Magazine has the ID on her pave diamond ring – it's from Zofia Day, it's yellow gold and it retails for $715. The designer, Lisette Polny, is "honored" that Meghan has been wearing a few of her pieces in the past year, and it's cool that Meghan is supporting a small, female-owned business. You can see a close-up of the ring here – it looks uncomfortable to me? That straight-bar design would drive me crazy.
Meanwhile, much like Prince William and then-Kate Middleton, Harry and Meghan are going to have to sit through a terrible Lifetime movie about their romance.
Lifetime, home of TV movies including The Murder of Princess Diana and the upcoming Catherine Zeta-Jones vehicle Cocaine Godmother: The Griselda Blanco Story, is turning its lens on the upcoming royal wedding.

The female-skewing cable network announced over the weekend that it is readying Harry & Meghan: The Royal Love Story, a TV movie about the romance between Prince Harry and Suits star Meghan Markle. The movie will be exec produced by Meredith Finn and Michele Weiss (Lifetime's Flowers in the Attic and Petals on the Wind) and directed by Menhaj Huda (The Royals, Coronation Street). Lifetime has yet to cast either of the royal couple.

Here's Lifetime's description of Harry & Meghan: The Royal Love Story (working title): "Harry & Meghan chronicles the courtship and love story between a beloved prince and his new fiancée. The film will examine the history of Prince Harry and Meghan Markle from the moment they met after being set up by friends, through their initial courtship when they were able to keep their romance under wraps, and ultimately the intense global media attention surrounding their relationship and Meghan's life as a divorced American actress."
I remember that Will & Kate's Lifetime movie came out before the wedding, so Lifetime was able to do a pretty quick turnaround on their budget production. But surely there's not enough time to write a script, scout locations, cast the film, shoot it, edit it, mix the sound and add a soundtrack all before Harry and Meg's May wedding? What am I saying? Lifetime should be able to bang this out in a week. I could easily write the script for this in one afternoon, Lifetime. Call me!
Oh, but who will Lifetime cast as Meg and Harry? I say… Rupert Grint and… Stacey Dash. So messy.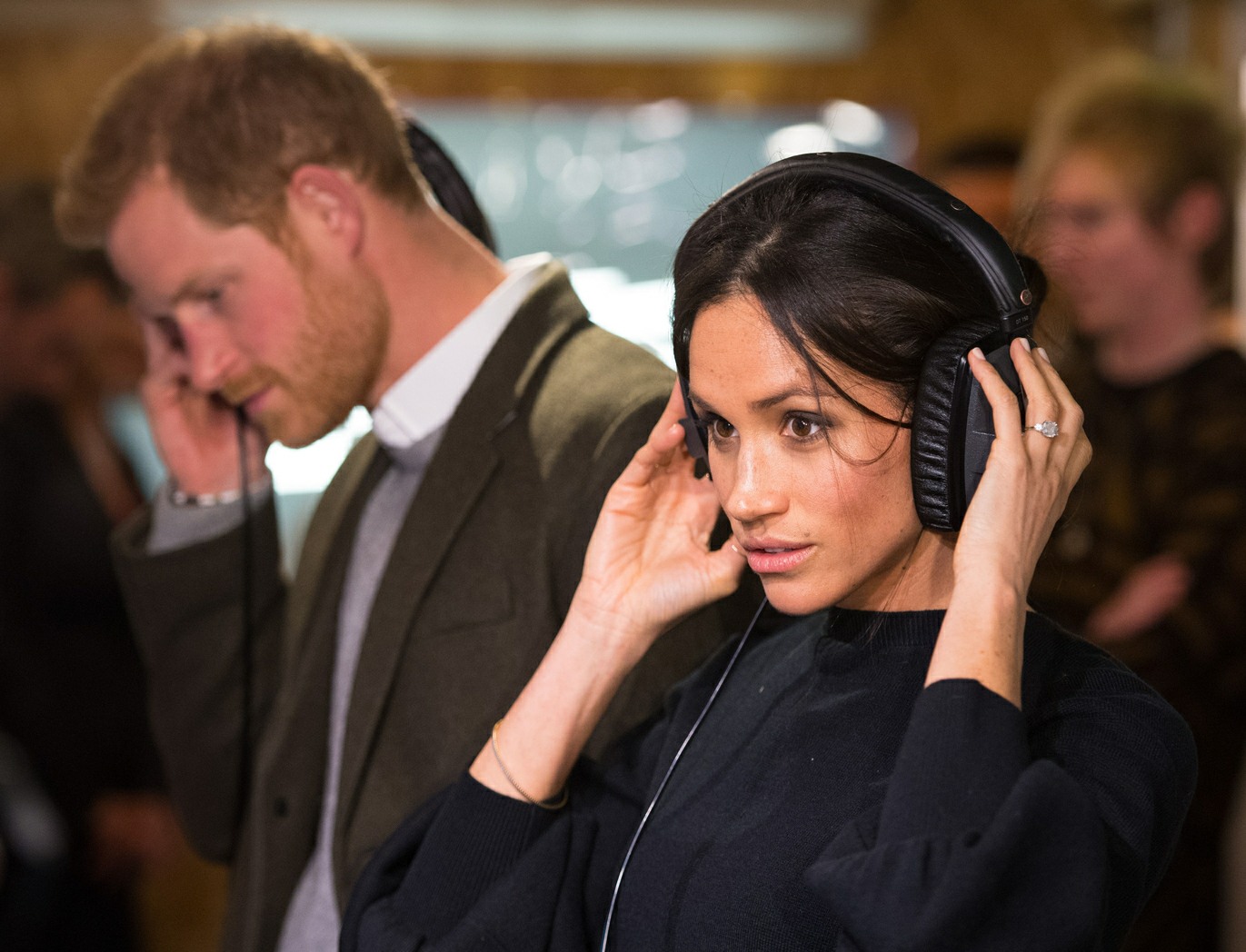 Photos courtesy of PCN and WENN.