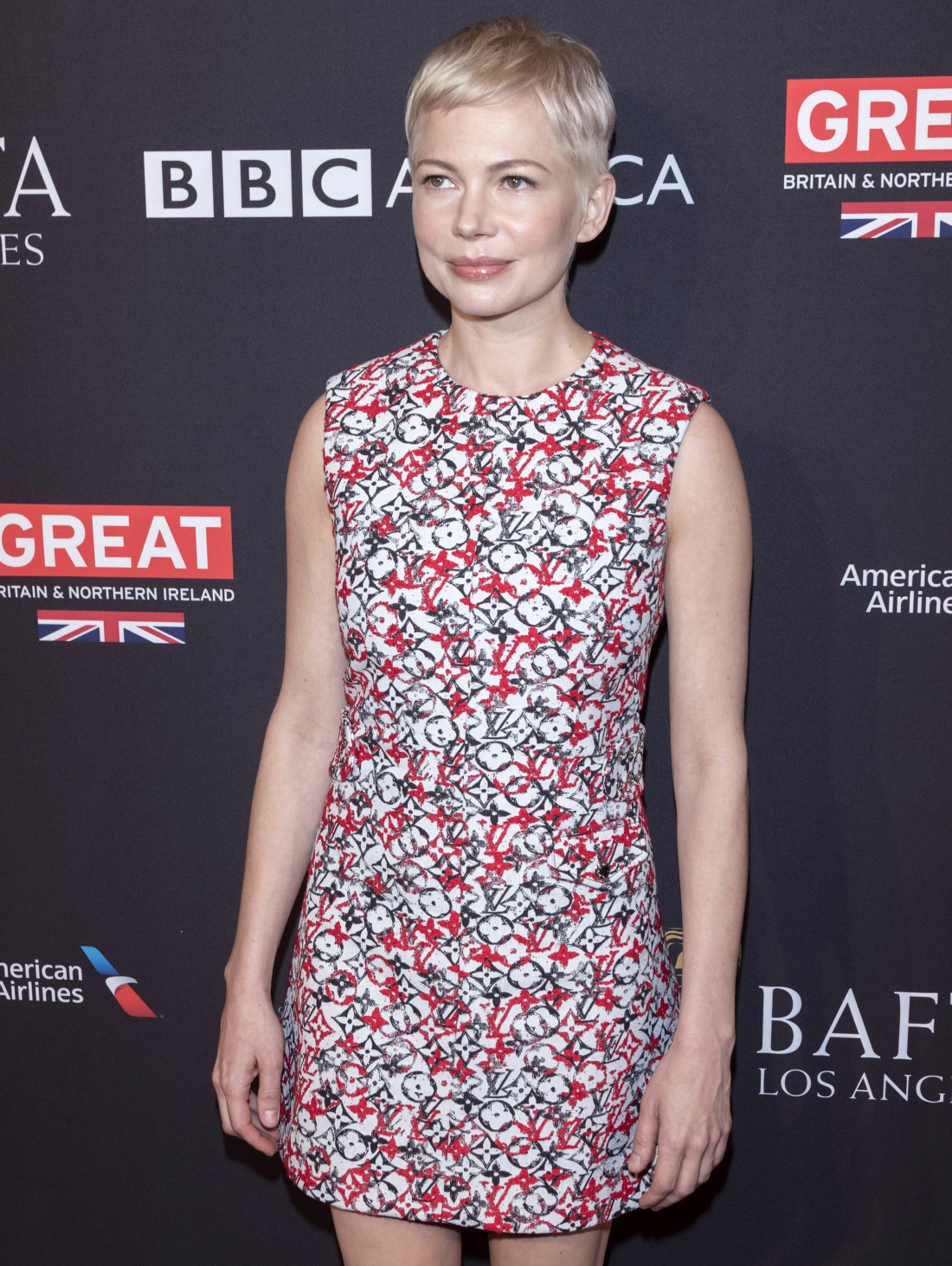 Before the Michelle Williams-Mark Wahlberg/par-disparity story took hold last week, I was going to cover something a lot nicer about Michelle. She has a "new" boyfriend, although I think she's been dating this guy, undercover, for months now. His name is Andrew Youmans, and People Magazine did a lengthy story about him. He's not shady in the least – he's a financial consultant, he's not connected to Hollywood or Broadway, he's 50 years old (Michelle is 37), and he just sounds really smart and really solid. Michelle has apparently been wearing a heart-shaped diamond ring on her left hand and now people think she's engaged.
Michelle Williams said "yes"! The actress has been quietly dating New York financier Andrew Youmans, and though they've yet to make an official public appearance together, it's the real deal. In fact, multiple sources reveal in the new issue of Us Weekly that the pair are engaged!

"She wants a good guy and a stable family life," says the insider.

The All the Money in the World star set off engagement speculation when she showed up at the Golden Globes on January 7 with a heart-shaped diamond ring on that finger. At the time, she brushed off the accessory as simply "beautiful jewelry." Williams, 37, also sported the ring while wearing a red one-piece and floppy straw hat at the beach in the Bahamas, where she spent New Year's Day with Youmans and Matilda, her 12-year-old daughter with the late Heath Ledger.

When Ledger died at age 28 a few weeks after he and Williams broke up, Matilda was just 2. Following the tragedy, friends say the Brooklyn-based actress was hesitant to date again.

"Michelle was totally focused on giving Matilda the best upbringing possible," says pal. Besides, says another, "It took her a long time to get over Heath."
I always dislike how magazines paint Michelle as the forever-untouched widow of Heath Ledger. She was devastated in the wake of Ledger's death and I believe it's taken her years to find her footing. But also: she's 37 years old, and she's had plenty of serious relationships and casual relationships since Ledger passed away. I'm not shading her for that – good for her for still believing in love and for dating and enjoying herself. I am throwing shade at the idea that we need to treat her with kid gloves, like she'll burst into tears if she even thinks of another man besides Heath. Anyway, I hope she is engaged to this guy. He sounds really solid and I like it when actresses date accomplished men outside of the industry.
Photos courtesy of WENN.