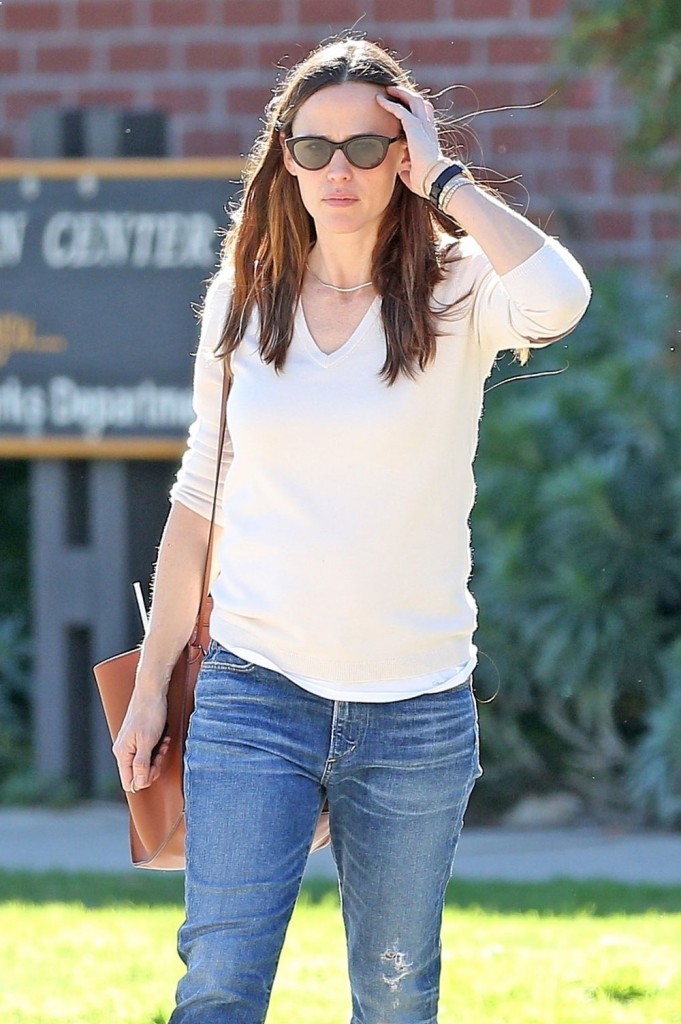 Jennifer Garner really lets her Type-A supermom flag fly on Instagram and it's been a great thing for her. I would be somewhat mortified to be so open on social media, but I'm a writer not a video blogger and she's not doing anything different than other people. In case you think I'm exaggerating, watch this video of her making the dough for biscuits. See what I mean? She loves all that stuff, she likes to share it with people, and she's changed from just leaking stories about her family (although she and/or Ben have PR people who still do that) to sharing anecdotes about her life. She doesn't post photos or videos of her kids but she did recently post a note, Samuel, five, left in a library book. It reads "Hello, You are loved. I believe in you" and has a little heart after it. Here it is.
Do any of you talk to your kids like this? This sounds like Hallmark speak, I've never talked to anyone like this. I tell my loved ones and of course my kid that I love him, usually before I ask him to please stop doing that thing that's bugging me. I do speak to him sweetly and try to get him to let me kiss the top of his head still, even though he has to bend down to do that now. I don't encourage him in an abstract way like "I believe in you," I say "You can do it, I know you can. Remember that project you did last fall? It's not as bad." It's important to be positive and uplifting I'm just saying it in a practical way instead. It's sweet though I think, and kids pass on what they know. The Garner-Affleck kids are going to be nurturers, not little bullies. You always tell your kids that bullies have horrible parents and it's worse for them at home, but you rarely think about how awesome it must be for the good kids with caring parents. This is a little glimpse into that.
Garner is working on the action film Peppermint. She's previously posted videos of her workout and she recently shared this reversed time lapse video of her makeup process. It's a revenge movie described as "a young mother who finds herself with nothing to lose… is now going to take from her rivals the very life they stole from her." It sounds kind of perfect for her.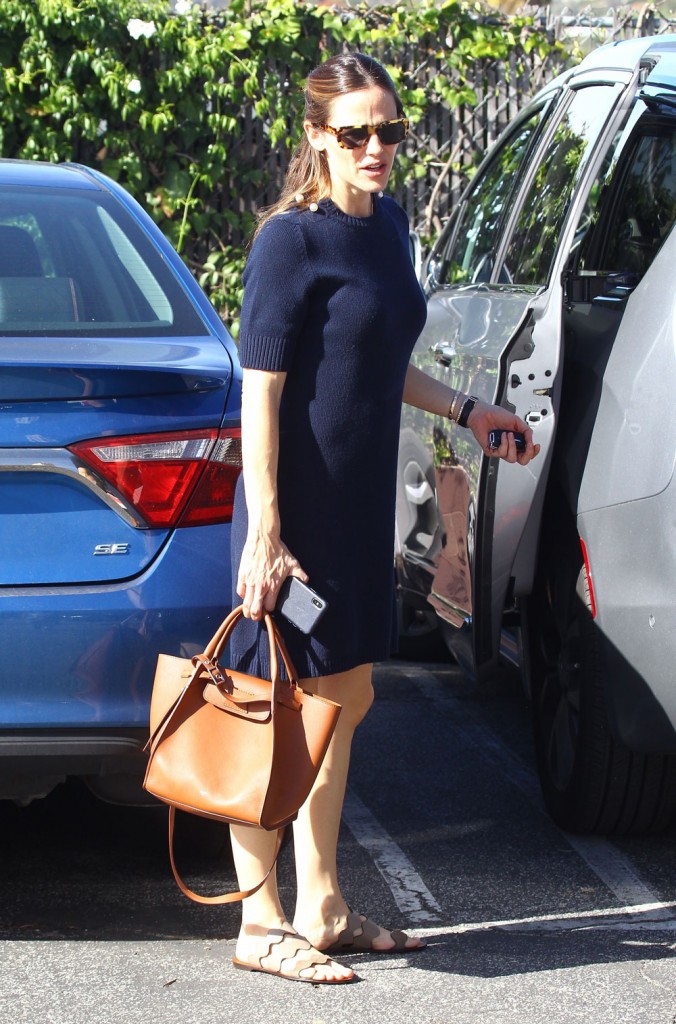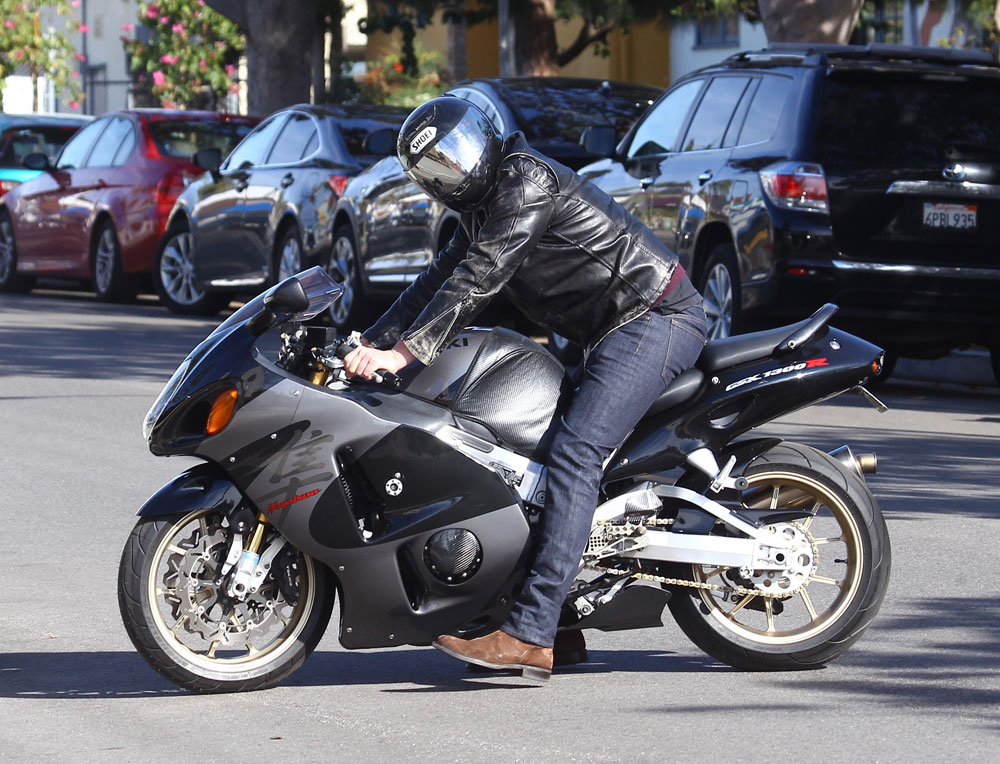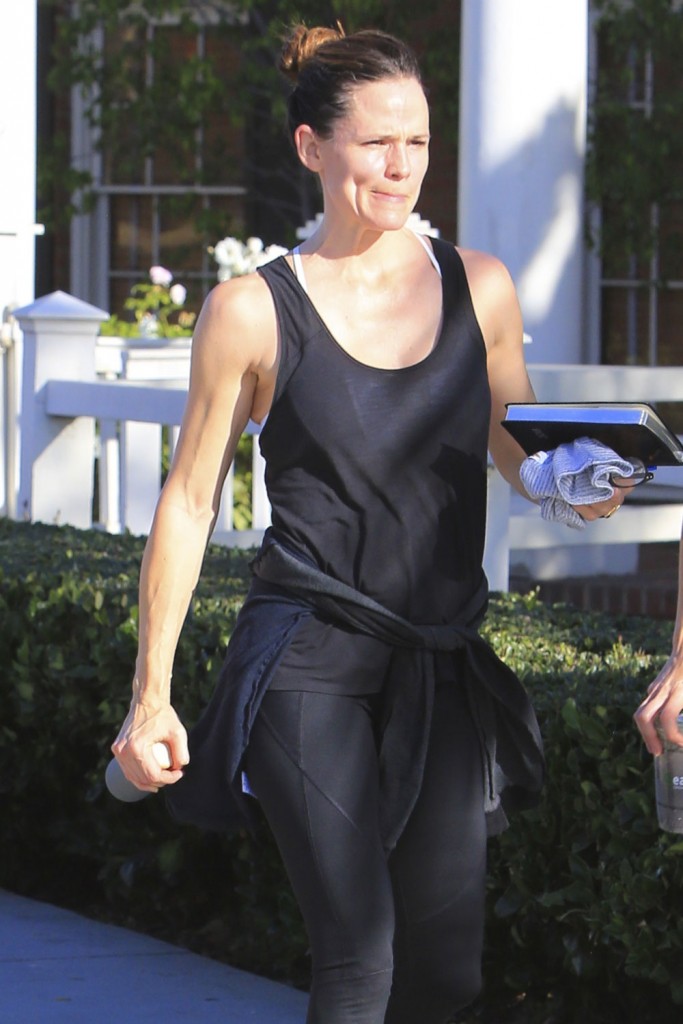 Garner is shown out last week and before church on Sunday. Affleck rode his motorcycle to church. Credit: WENN and Backgrid.