There are widely known spoilers for The Walking Dead in this article
The title is of course referring to the fact that Carl, a main character on The Walking Dead since the beginning, was bitten by a zombie and is expected to die/zombify when the show returns on February 25th. Carl, played by Chandler Riggs, 18, grew up on the show and is beloved by fans and costars. His character still exists in the comics, (although comic creator Robert Kirkman has defended showrunner Scott M Gimple's decision to kill him off on the TV series) and it was thought that he was going to take over his father, Rick Grimes's leadership. Well fans are the only ones who are angry with Carl's exit. Star Norman Reedus (Daryl) told EW that he was "desperately unhappy about that," and that Carl's death will fundamentally change the show.
"I was desperately unhappy about that," Reedus tells EW. "I've seen Chandler grow up from a little boy. I've known that kid so long, and it always hurts when you lose a family member on the show. Chandler is definitely a family member to me. I was not happy about it. I always thought Chandler would be the last man standing, to be honest."

"The people that started this show, to me, are the heart of the show," says Reedus. "When you lose those key members, it's such a big blow to the show, and to the fans, and to us that are there. Who's left? There's only a few of us left out of all those people. If you wanted to turn it into a totally different show, you get rid of those people. But if you want to hold onto what made the show special, you've got to be very careful what you do with those people."

While Reedus is upset to see Riggs go, he's at least comforted that the departing actor has a bright future ahead of him in both acting and music (under the name Eclipse). "I love Chandler. He's very talented, and he's very driven, and he's going to do great." Riggs may do great without the show, but the question now becomes: How will the show do without Riggs?
Reedus has previously parroted the producers' statements on controversial plot devices so this is new from him. We just learned that showrunner Scott M. Gimple was replaced by a longterm writer for the show, a woman named Angela Kang. I've never heard the term "glass cliff" before, but commenter QueenB mentioned it and it's the phenomenon where a woman is more likely to be promoted "during periods of crisis or downturn, when the chance of failure is highest." I think that definitely applies here, given that the show's ratings are down and that even the key players are upset with Carl's death. Plus Gimple was promoted to head of the entire franchise! Maybe Kang can turn TWD around, or maybe she'll take the blame. Regardless Reedus isn't wrong, Carl's death may be the death of this show, at least to the viewers.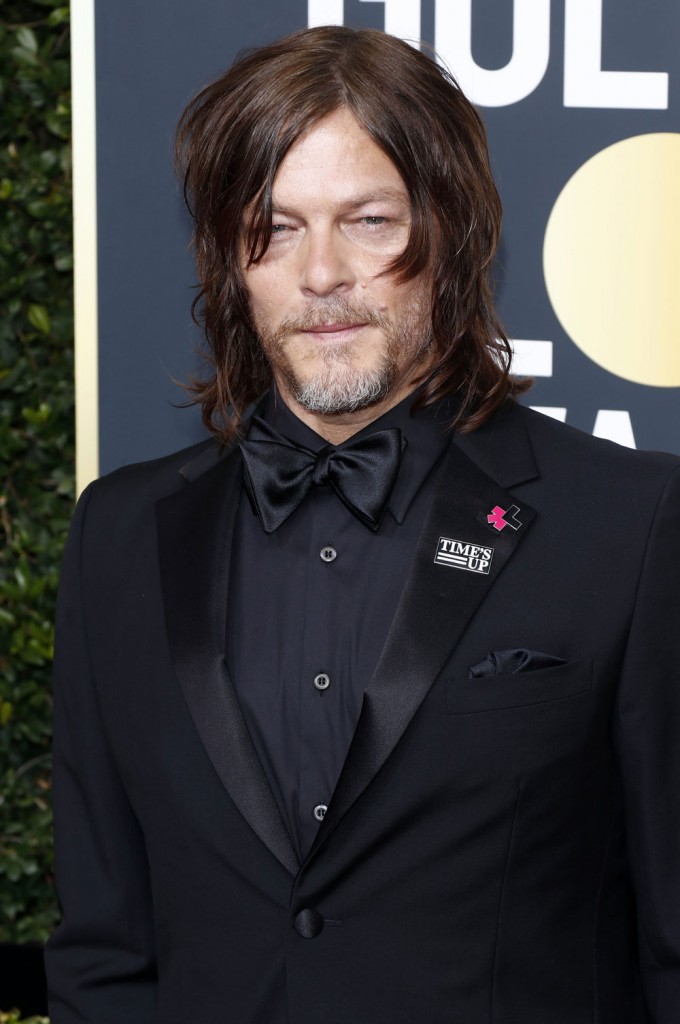 photos credit: WENN and Instagram/Norman Reedus, EW and Chandler Riggs