I usually get cranky when I hear about a reboot of a beloved show, but finally, there's one I can truly get behind. Netflix is bringing back Queer Eye, the cult favorite makeover show that ran for 5 seasons on Bravo from 2003 to 2007. The streaming network just released the trailer, introducing us to the new Fab Five.
The original stars have gone on to bigger and better things – Ted Allen hosts Chopped, Carson Kressley is a frequent judge on RuPaul's Drag Race, Jai Rodriguez has shown up in guest roles on many TV shows and Kyan Douglas is a regular fixture on Rachael Ray. Thom Filicia is the only one who kind of dropped off the face of the earth. In rebooting the series, a new team has been brought on to change lives and change minds, they are Karamo Brown (culture), Jonathan Van Ness (grooming), Tan France (fashion), Antoni Porowski (food and wine), and Bobby Berk (design). The gang work their magic in the red states, including my hometown of Atlanta, Georgia (side note: I am totally up for a Queer Eye makeover, just throwing that out there) .
The new F5 were culled from international auditions and, as the show's creator, David Collins, asserts, "each one of them is so unique." They also know their stuff. Karamo appeared on The Real World: Philadelphia. Jonathan and his long locks are among the standouts on the Emmy-nominated web series Gay of Thrones. Bobby is a decorator with his own line of home furnishings. Antoni may have benefited from a little show biz nepotism, as he was Ted Allen's protégé and personal chef. Tan has his own clothing line, Kingdom & State.
So why a new Queer Eye and why now? David Collins told Entertainment Weekly that "It's a new time with a new audience. If the original round was about tolerance, this time it is about acceptance." In addition to the episode's makeover subject, or "hero" as the show calls them, learning how to cook, properly moisturize and dress, they will also get to know their coaches personally in order to help foster this acceptance. The coaches, in turn, grew to know and admire the heros.
QE's executive producer, Rob Eric explains, "In order to make the emotions bigger, you actually had to see how [the Fab 5] were reacting to being with a cop from the South who was a Trump supporter, [or] 'hillbilly Tom,' who refers to himself by saying 'you can't fix ugly.' These guys walked away truly loving every single hero that they made over and talked about them for weeks afterward. It affected them just as much as they affected our hero."
The new series debuts on Netflix on Wednesday, February 7 and I can't wait.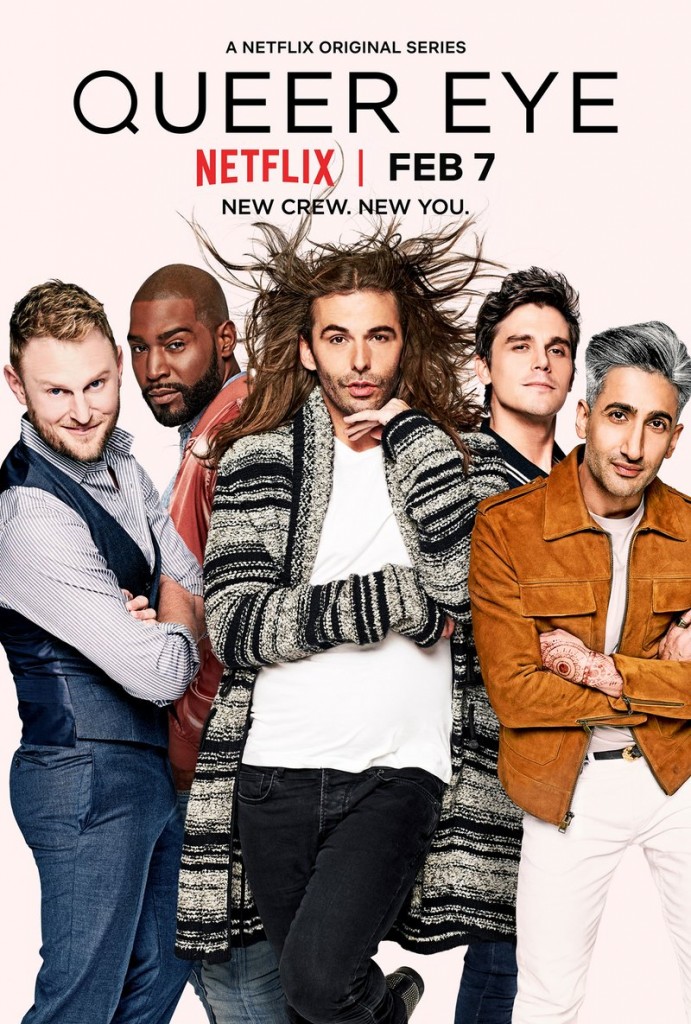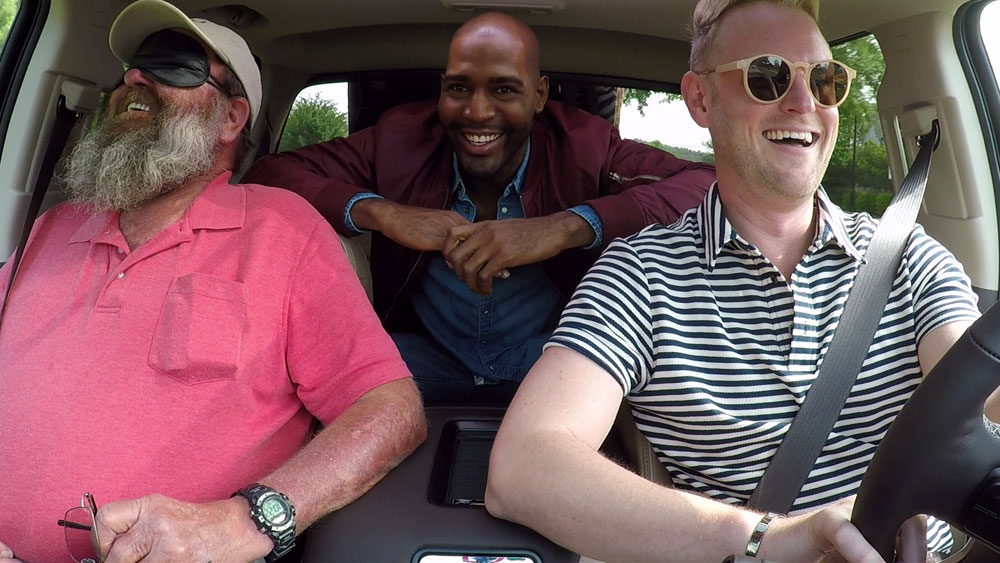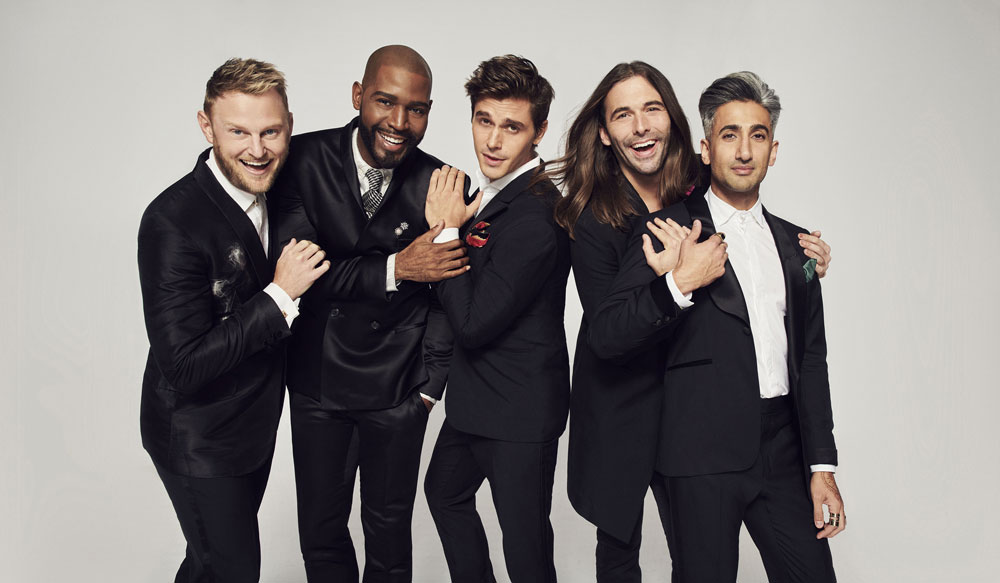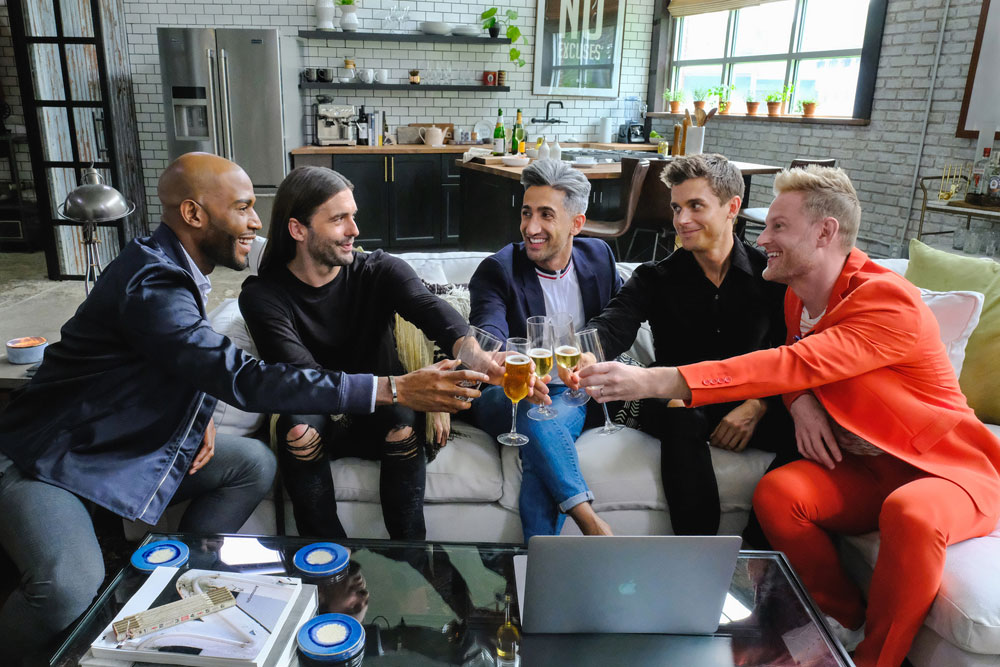 Photos: Getty Images, Netflix, WENN.com