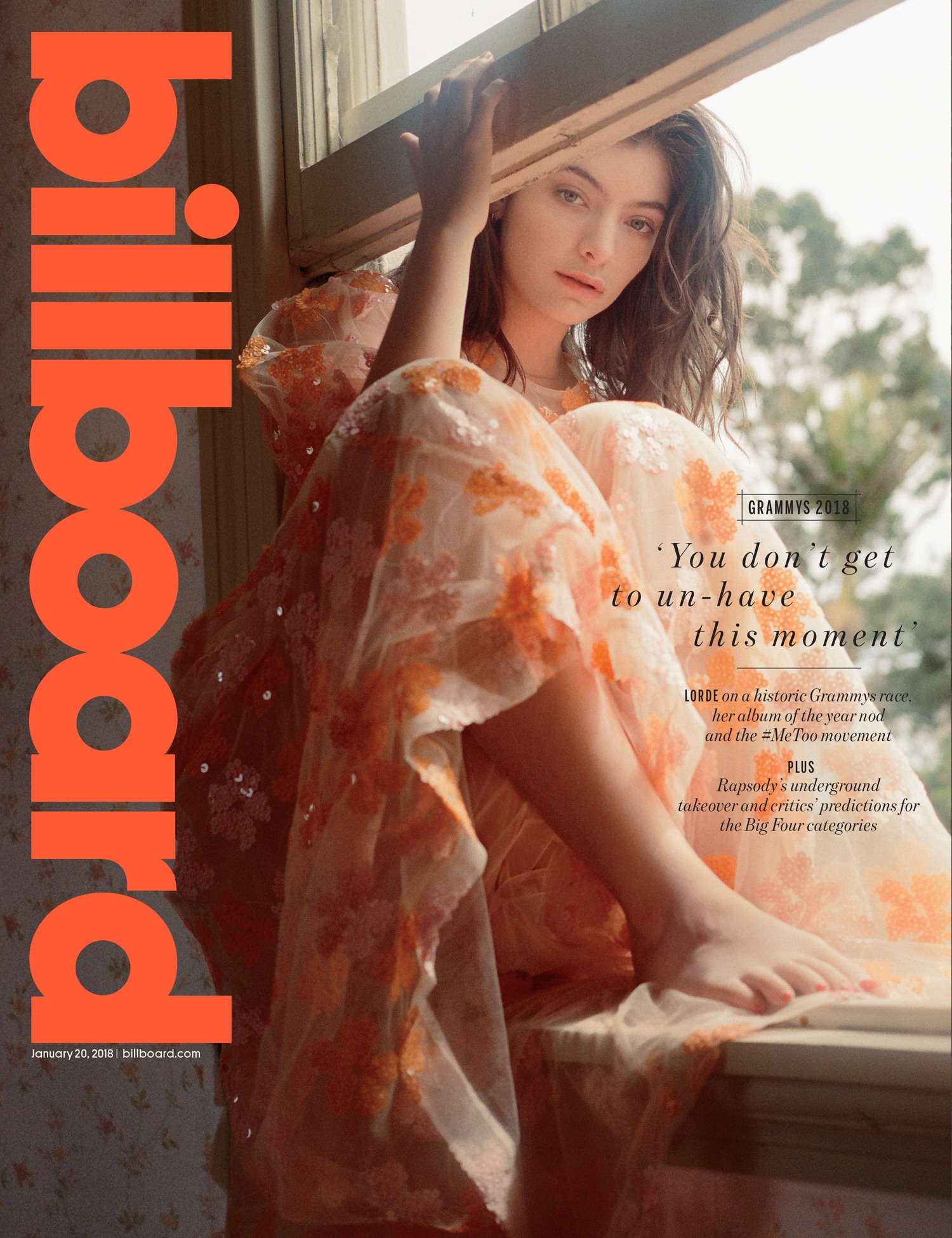 Lorde covers the latest issue of Billboard, which serves as some kind of advance on the Grammys. The Grammys are shockingly early this year, they fall on January 27th. Everything moved up because of the Olympics in February, except for the Oscars, which got moved back to the first Sunday in March. Lorde is the only woman in the sausage party nominated for Album of the Year, a category which includes Kendrick Lamar (the odds-on favorite), Childish Gambino, Bruno Mars and Jay-Z. The Grammys are really trying to avoid #GrammysSoWhite, which is a good thing… except Billboard is still putting Lorde on the cover as the de facto (white) face of this year's Grammys. Thankfully, Lorde is all about intersectionality, which she discusses at length with Billboard. You can read the full Billboard piece here. Highlights:
Silicon Valley billionaires are buying property in New Zealand: "Oh, yes, this is a thing. I think [PayPal co-founder] Peter Thiel was here. The getaway nature of it is very real — I always feel very unmoored from America when I'm here. I'll get a work email, and I just laugh at how absurd it feels. It's like it has traveled underwater or something. My main concern right now is what the tide is doing. I map my day around it. It's high soon, so I'm going to go for a swim. I can bike over to the beach.

How she feels with the Album of the Year nomination: "It's crazy I'm the only woman in my category, and I feel very proud of that. I'm wearing that mantle for sure. But I'm also stoked that I'm in there with four incredible artists of color — it's a big moment for the Grammys. It's exciting when these institutions move in the right way. To me, that is a huge victory.

Working with Jack Antonoff on Melodrama: "He manages to make you feel like he's only working on your thing. The Bleachers album is what he was working on most of the time. Those two records were really happening side by side. It's like when people have their babies around the same time and the babies are friends. We still FaceTime almost every day. When you work with someone, you sometimes think, "Maybe it will just be for this time, and we say we're going to keep in touch but we won't." But we really … I'm like, "Hey, dickhead, what are you getting me for Christmas?"

She can't stop talking about Jack Antonoff: "When I came to New York, we had only written together maybe a couple of times, and we were very obsessed with each other on a creative level and as buds. I was sort of doing nothing in New York, and we did this thing where for five days in a row we just kept having dinner every night, just getting to know each other. One night, somehow it came up that I hadn't had Cap'n Crunch or Cinnamon Toast Crunch or Lucky Charms. He was like, "We have to do this." So we went to a bodega, got all of these cereals and went back to his house in Brooklyn and did a little lineup of bowls. We tried, like, 20 different kinds of cereal. [Laughs.] I still think about Cinnamon Toast Crunch all the time.

Her prophetic tweet one year ago saying "old men in power have a storm coming, the likes of which they cannot comprehend." "My prophetic tweet! [Laughs.] What is really interesting and important about this moment is that every man I know is having to check himself — having to be aware of his misogynistic biases, having to re-examine his understanding of consent. I think that is so overdue and so vital. It's the kind of thing that only comes about when people are brave enough to share and really bring these dudes down. I think every woman is like, "Oh, my God, it's happening." A really important thing, that Gabrielle Union addressed eloquently, is that we can't forget that white voices are given their moment much more willingly than voices of color. It's so important to realize that people of color weren't afforded this luxury of having everybody listen always. But for me, it feels like one of those things where there's this chasm that opens and it's never going to close. You don't get to un-have this moment. This is forever, and the way this trickles down to everyone's lives is a permanent thing.
"You don't get to un-have this moment. This is forever, and the way this trickles down to everyone's lives is a permanent thing." I hope so. I hope that a year from now, two years from now, it's not business-as-usual for patriarchy. It does feel like… this anger isn't going away. But it's more than that, like this anger has been bubbling up for decades and it just reached a boiling point in the sh-tstorm of the Stable Genius presidency.
As for what she says about Jack… I mean, I think she's into him. I think he's into her. That's not the question – the question is "did he leave Lena Dunham for Lorde?" And I don't have the answer to that.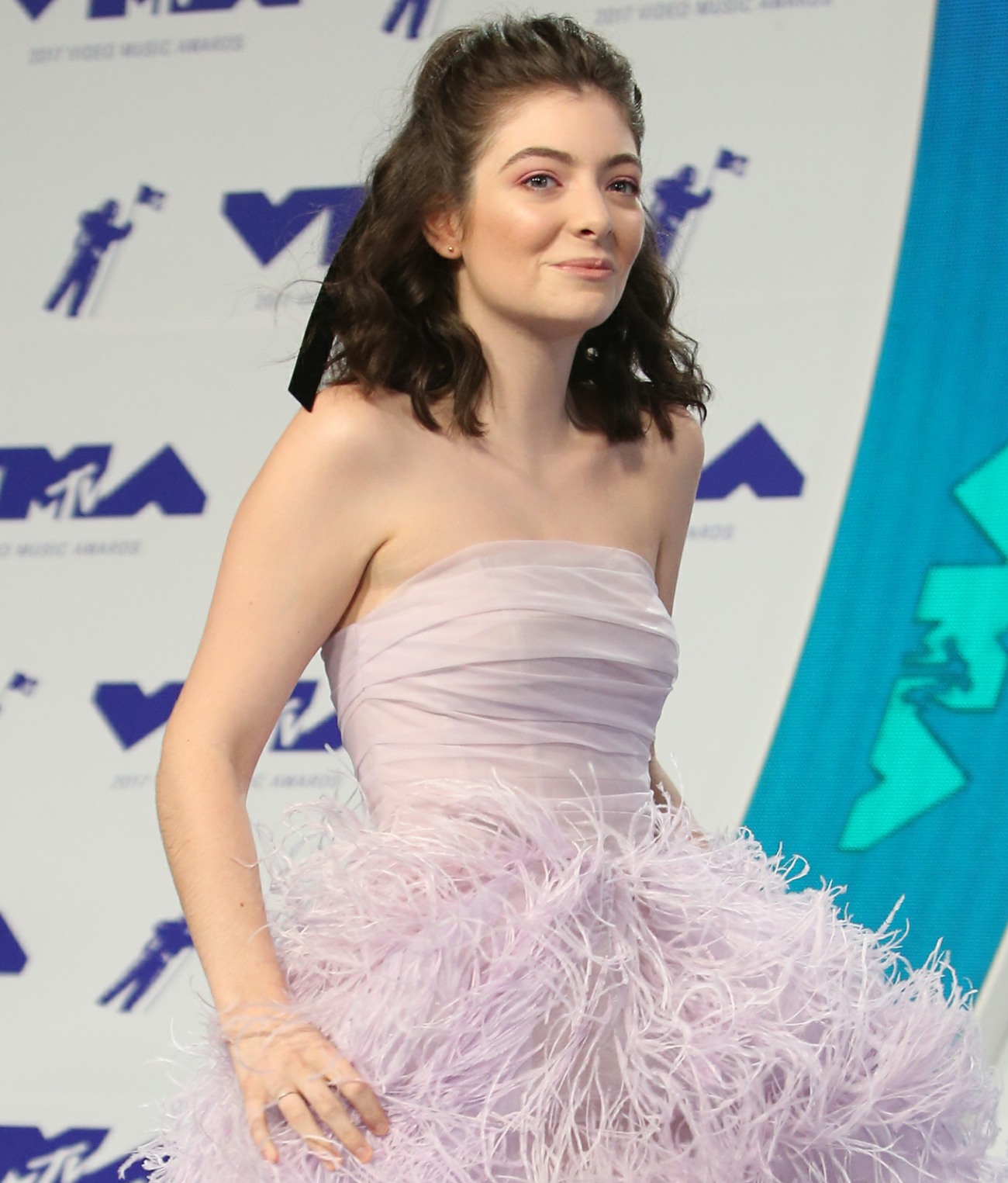 Photos courtesy of WENN, cover courtesy of Billboard.