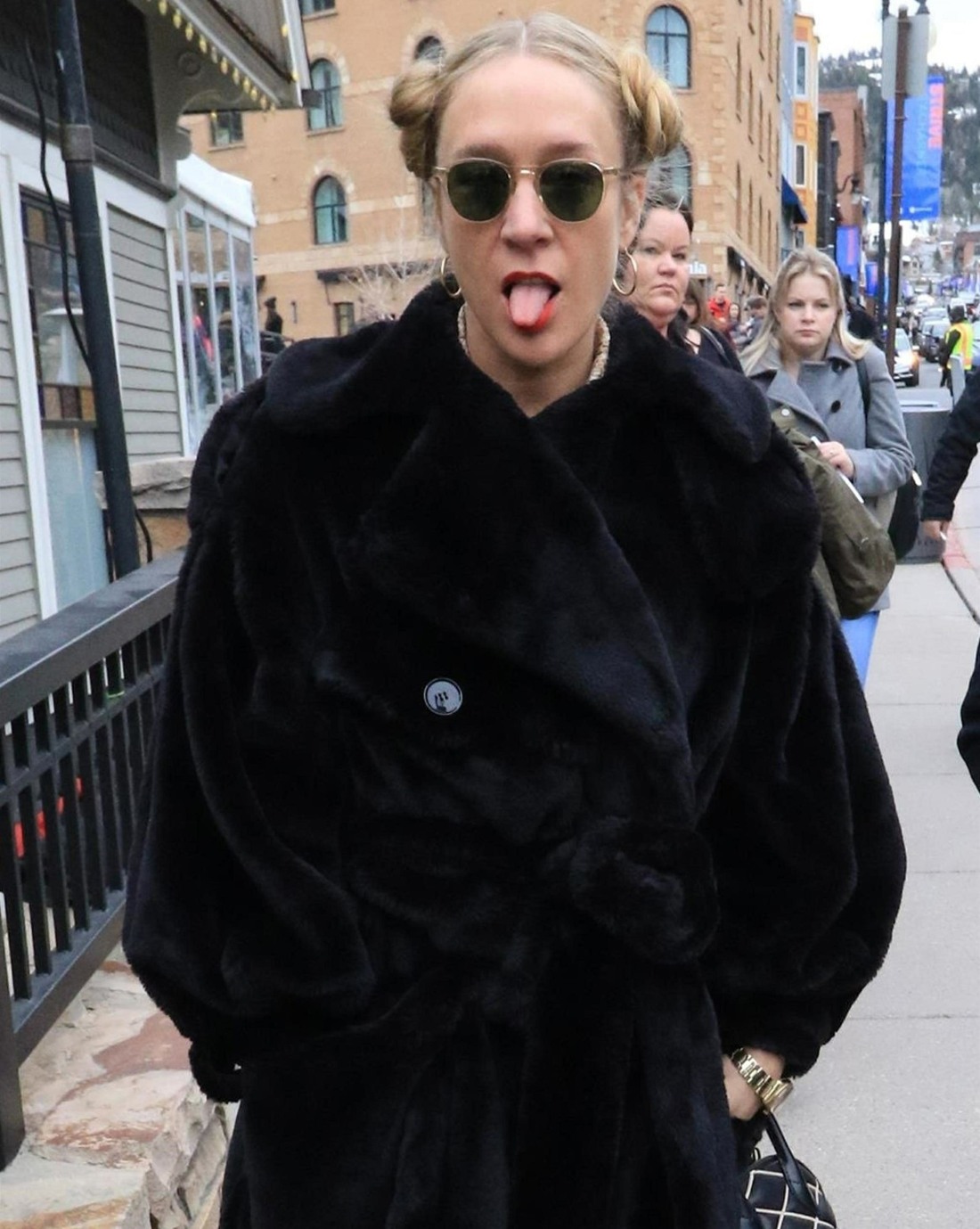 I totally forgot that Chloe Sevigny acted in a Woody Allen movie. Did you remember that? Quick, name it! My guess is that very few of you can. She appeared in 2004's Melinda and Melinda, and that was her one and only time working with Woody Allen. But because she's a woman and journalists only ask women about Woody Allen, Chloe got some Woody questions while she was promoting her latest film at Sundance. Her response was… Sevigny-esque.
From "Boys Don't Cry" to "American Psycho," Chloe Sevigny has had one of the most prolific resumes of character parts in independent movies. In 2004, she appeared in the Woody Allen comedy "Melinda and Melinda." During an interview with Variety on Friday afternoon at the Sundance Film Festival, Sevigny expressed reservations about collaborating with the director.

"I have my own turmoil that I'm grappling with over that decision," Sevigny said. "Would I work with him again? Probably not."
That's all she said? Was there a follow-up question? It's just an odd way to express that sentiment – "I have my own turmoil…" Like other actors don't? Granted, Chloe has worked in some bizarre indie films ever since she was teenager, and it wouldn't surprise me at all if Chloe had some heartbreaking #MeToo stories involving fly-by-the-seat-of-your-pants kamikaze indie filmmaking. Let's not forget about Vincent Gallo and The Brown Bunny. Maybe that's what she meant with "I have my own turmoil that I'm grappling with over that decision." In any case, I don't think she'll work with Woody again, so at least there's that.
Also: how unflattering is this hairstyle on Chloe? YIKES. These pics are from her appearances at Sundance.
Embed from Getty Images
Photos courtesy of Getty, Backgrid.