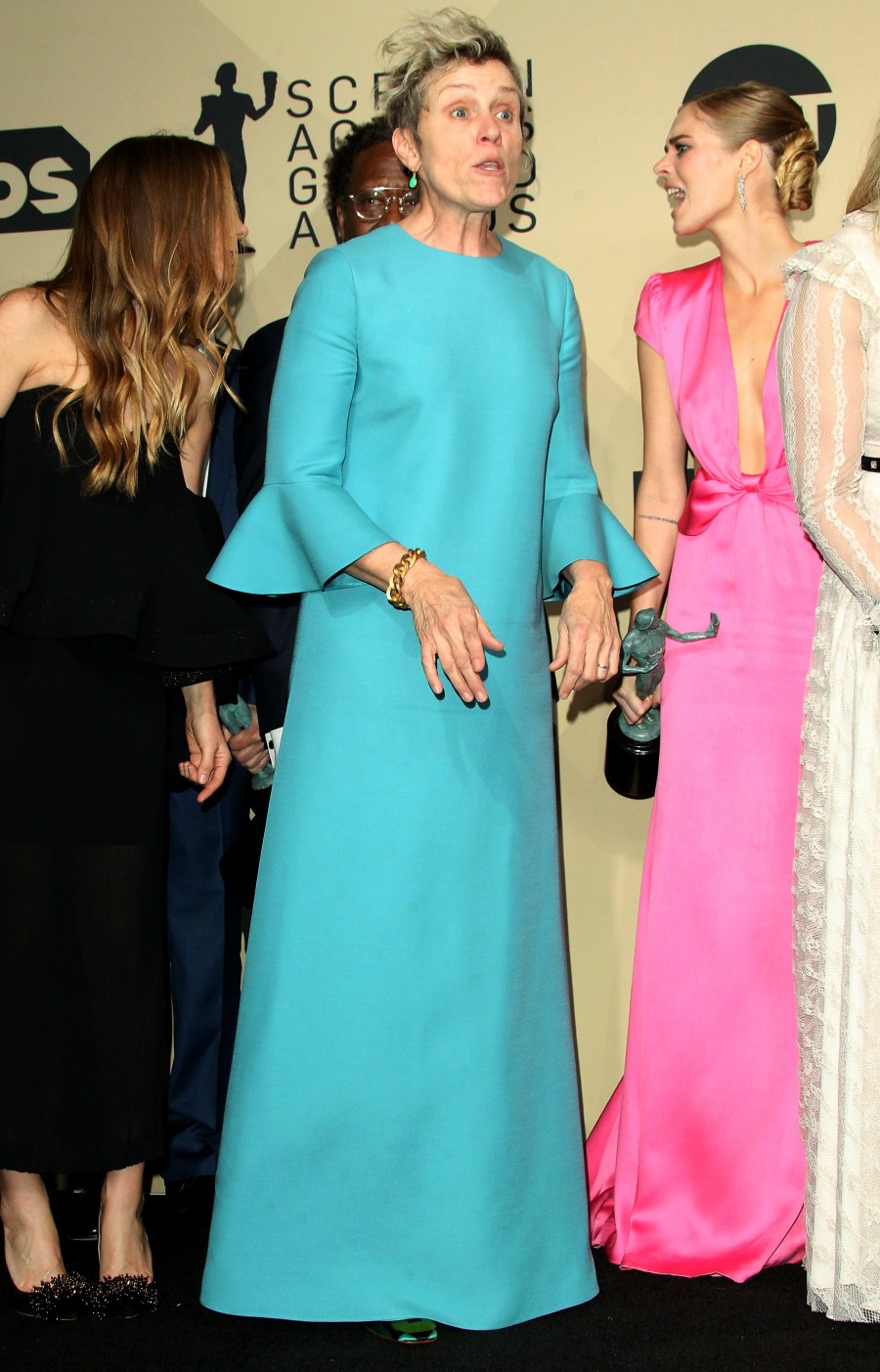 CB didn't like Three Billboards Outside Ebbing Missouri. I didn't let that affect me when I saw it – I am a huge Frances McDormand fan, and I was glad to see her play this kind of role. But ladies and gentlemen, this film is a bloody mess. To be fair: Frances and Sam Rockwell elevate the material with their superior performances. But the script is SO problematic, from the way race (and racism) is (mis)handled, to the glossing over of the realities of police brutality, to actually using the violent rape and murder of a young woman as a plot device – it's all bad. Keep in mind that the script was so clearly written by someone who is not American and someone who has no idea how Americans speak.
But Three Billboards continues its march towards Oscar glory, in what it one of the most bizarre late-surges for an Oscar season that I've ever seen. Frances McDormand and Sam Rockwell both picked up individual SAG Awards for their performances last night, and the film won Best Ensemble. Which is a f–king joke.
Frances wore Valentino and she looked appropriately over it. Abbie Cornish – who did a weird, f–ked up hybrid accent in the film – wore Philosophy di Lorenzo Serafini. Sam Rockwell wore Prada. Will these people and this film win big at the Oscars? Well, the SAGs are one of the best indicators, so yeah, probably.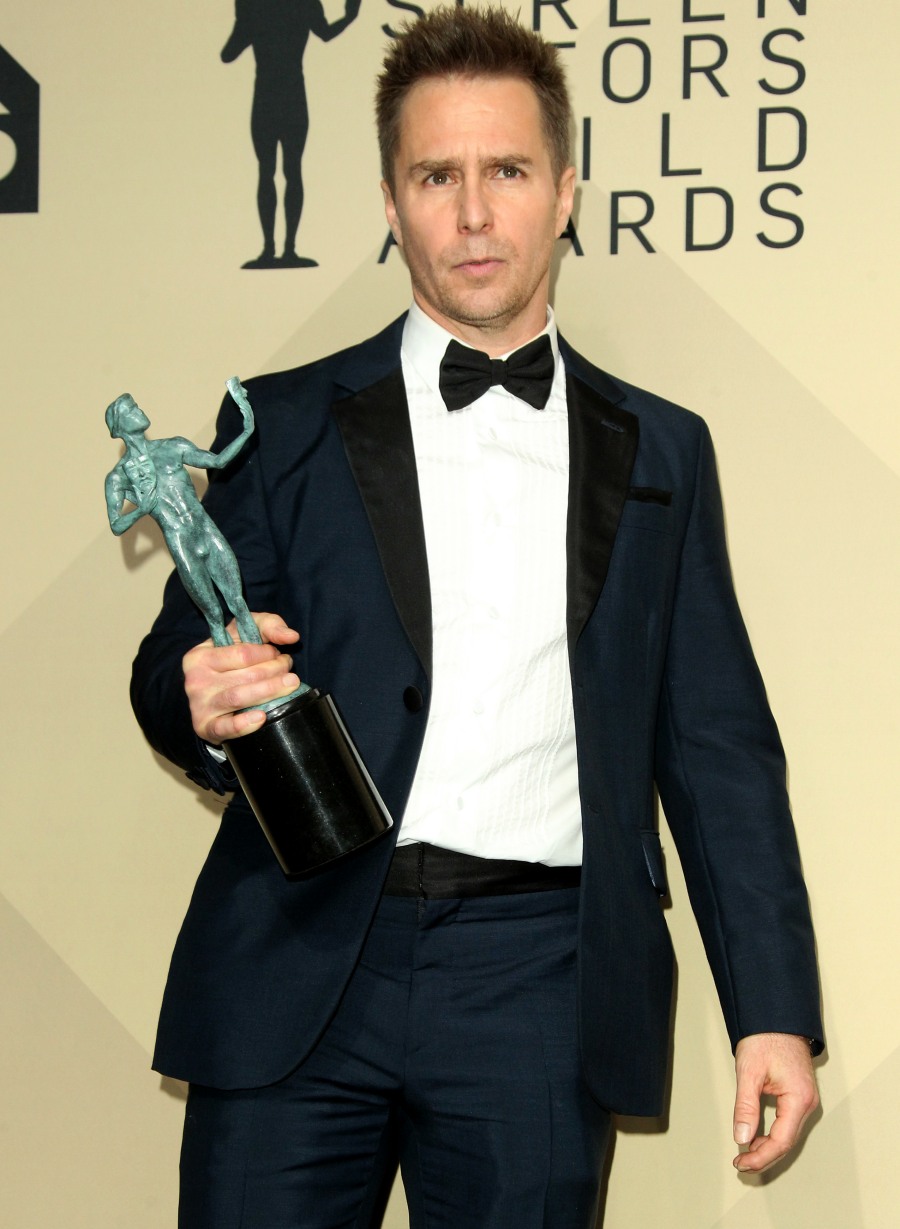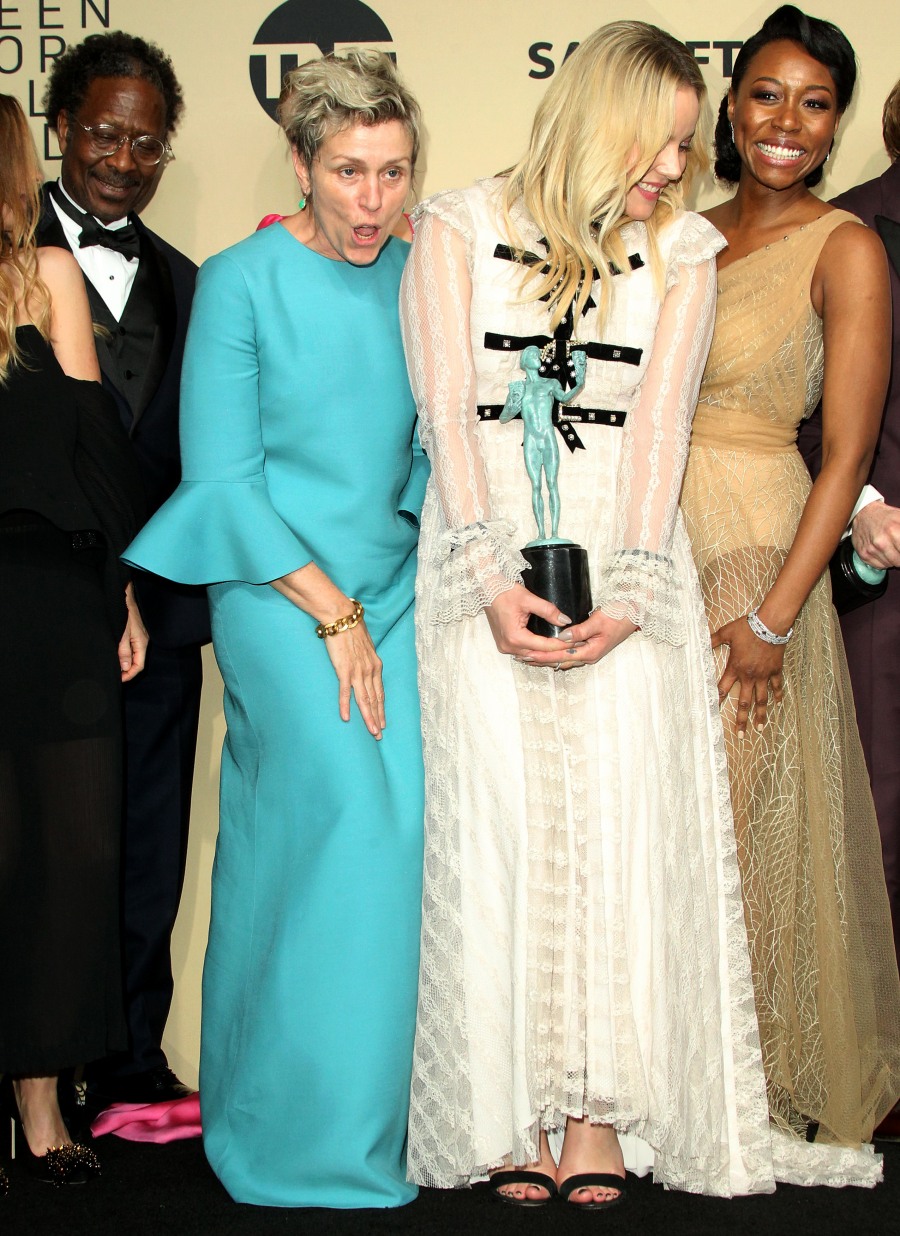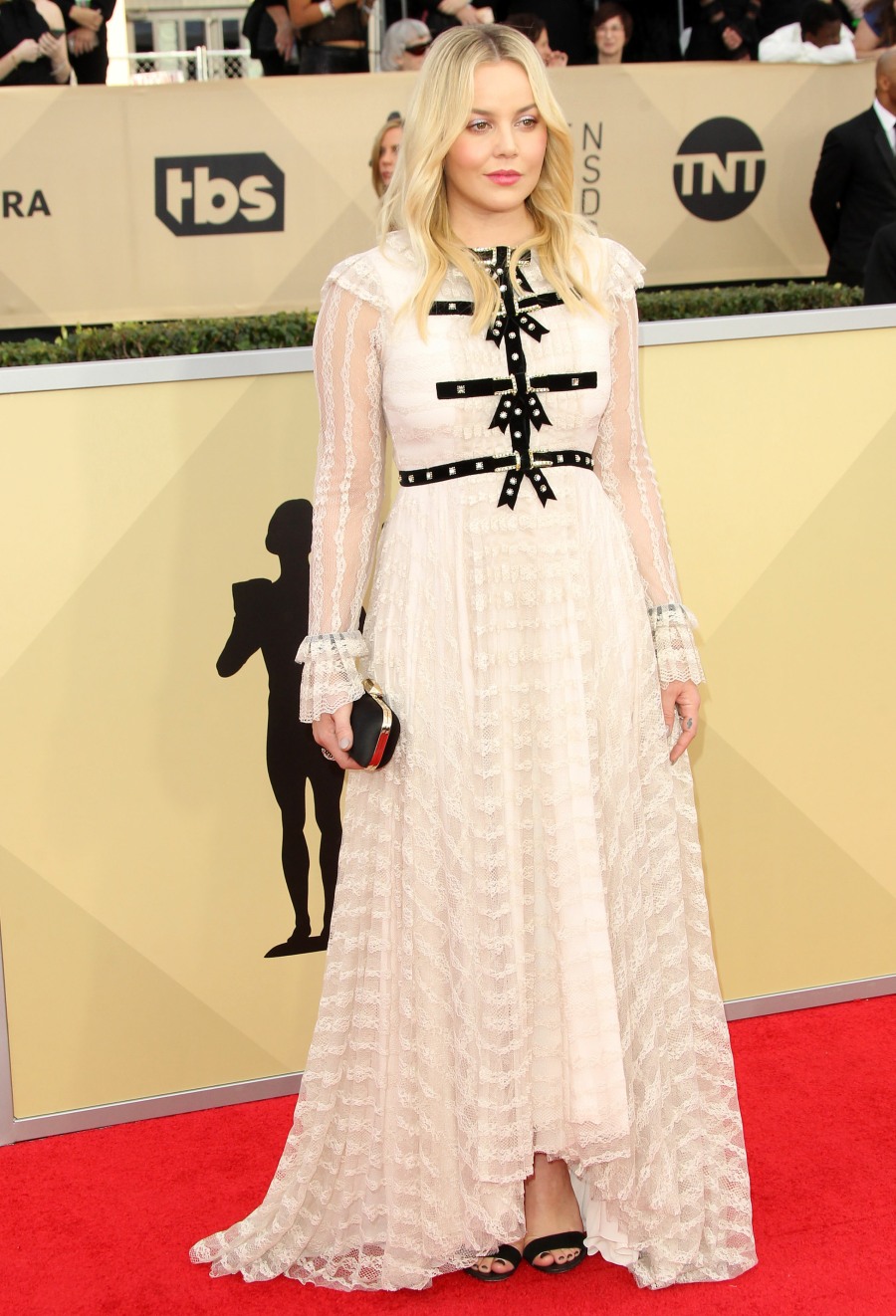 Photos courtesy of Getty, WENN.