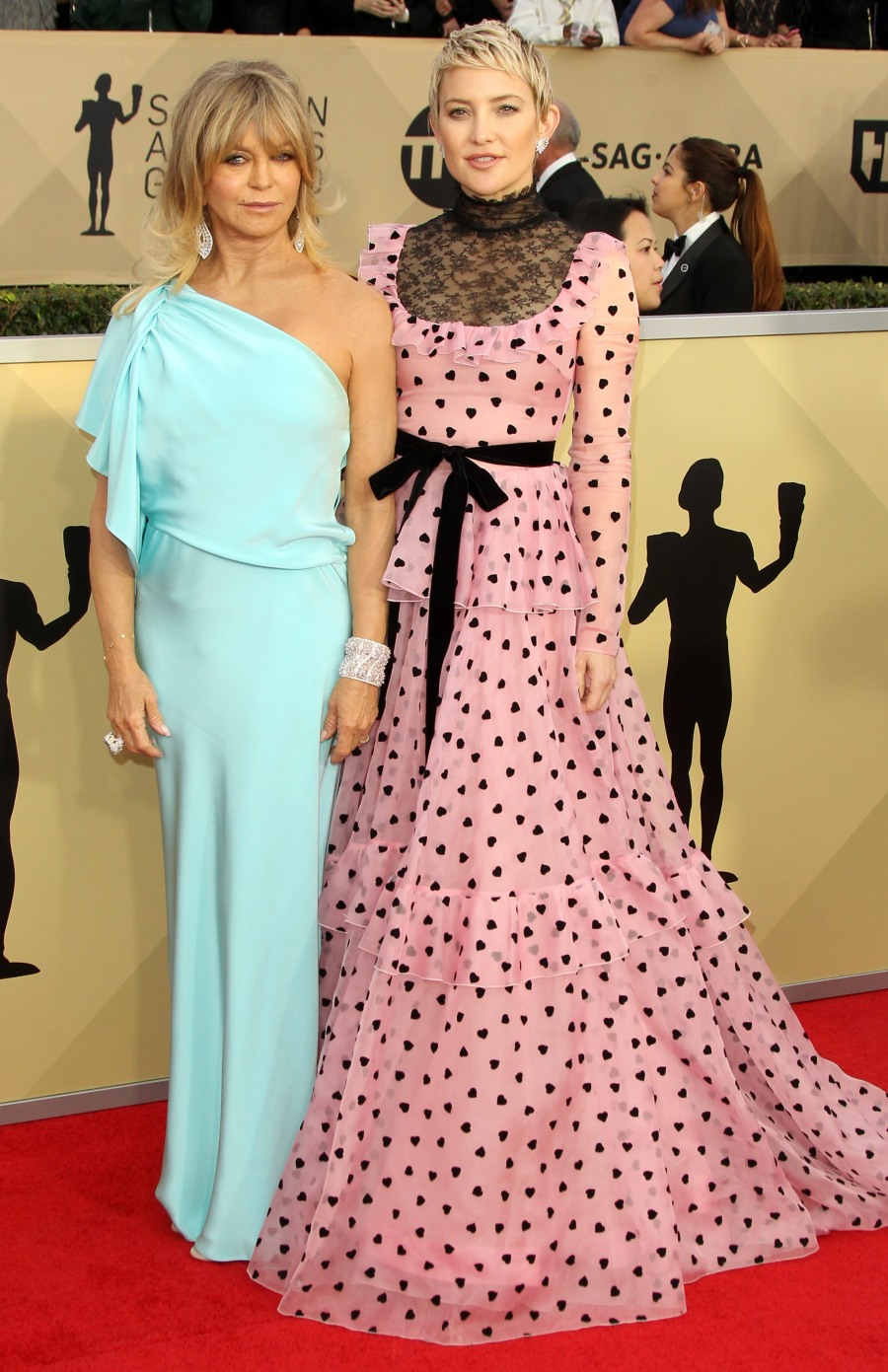 I'll say something nice at the very beginning: I think Kate Hudson looks good with short hair. Michelle Williams has given this Audrey Hepburn-esque haircut a bad name over the years, so it's nice to see a Hollywood woman really doing the pixie cut well. As for the rest of it… my God, what a mess. I hated this dress so much I thought it had to be Stella McCartney. It's not – it's Valentino, which is a whole other tragedy. Kate attended the SAGs with her mother Goldie Hawn and it felt like Goldie was even side-eyeing the sh-t out of her daughter's dress (my mom would have too).
What do you hate most about this? The Pepto-pink? The heart-shaped polka dots? The polka dots combined with lace? The high, Victorian-style lace neck? The f–king ruffled peplum? The ruffled cleavage line? THE BOW? There are like ten different elements on the dress which need to be burned in 2018. My God. As for Goldie, she wore a rather lovely Monique Lhuillier gown. Goldie, come and style your daughter.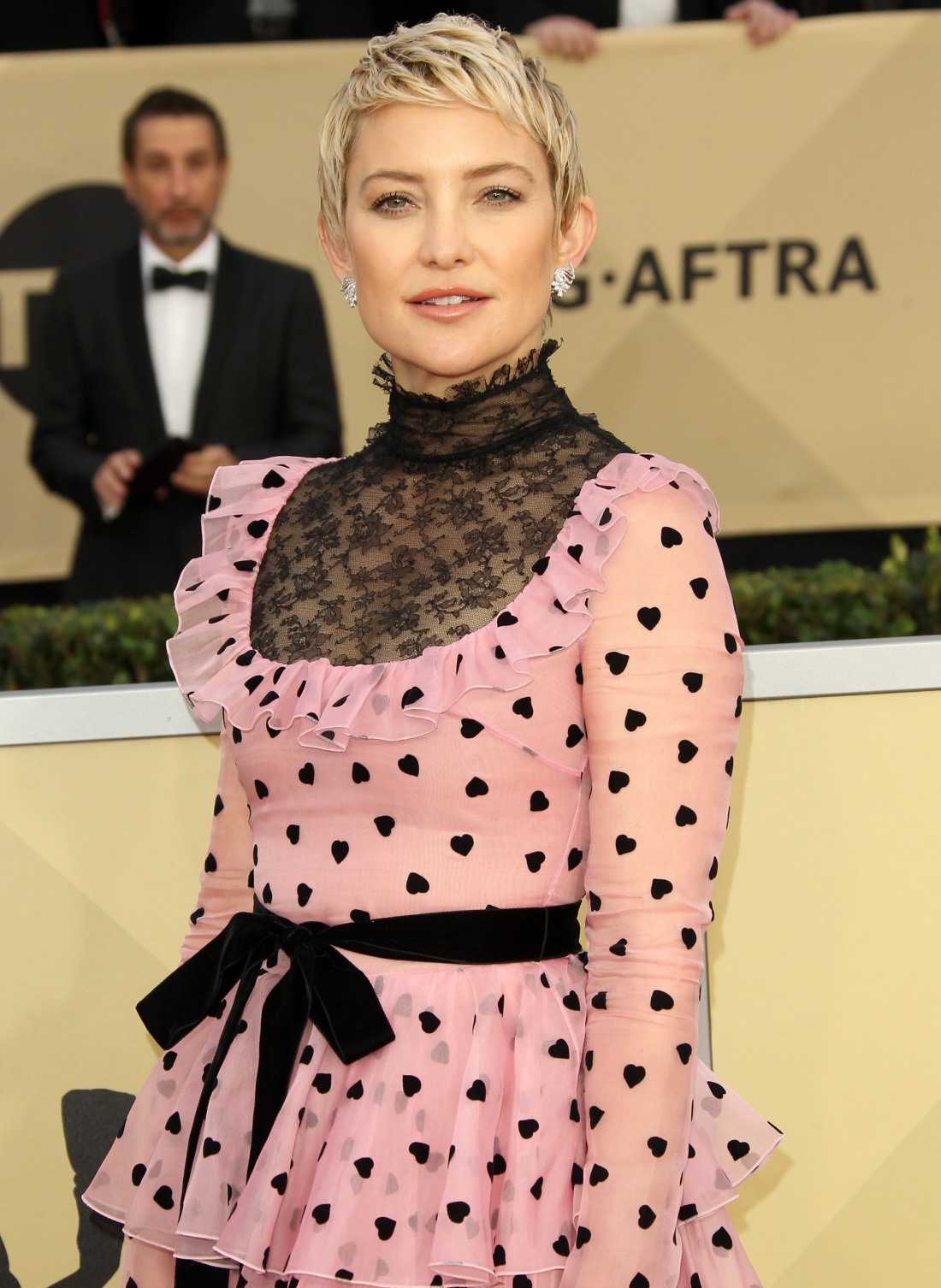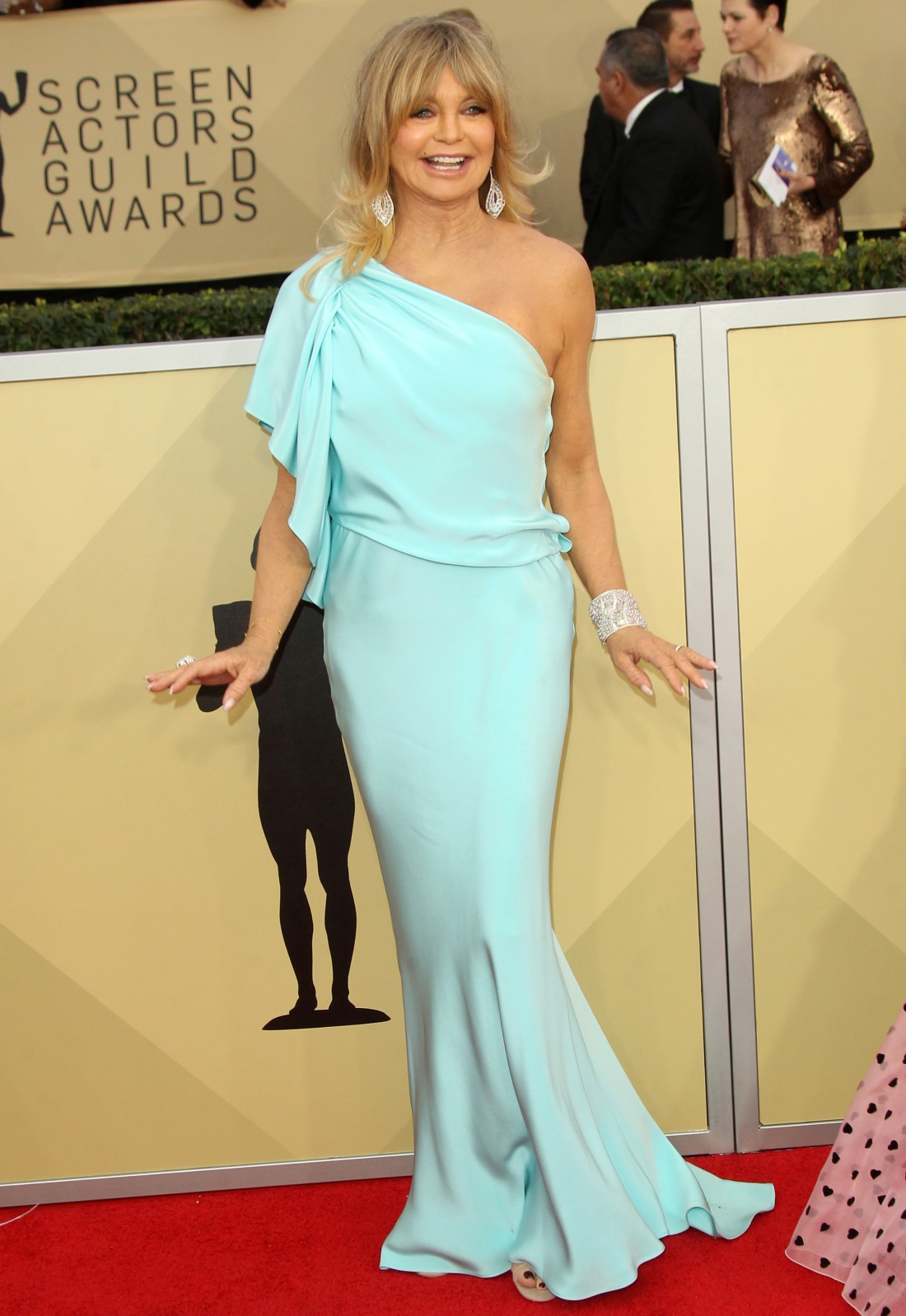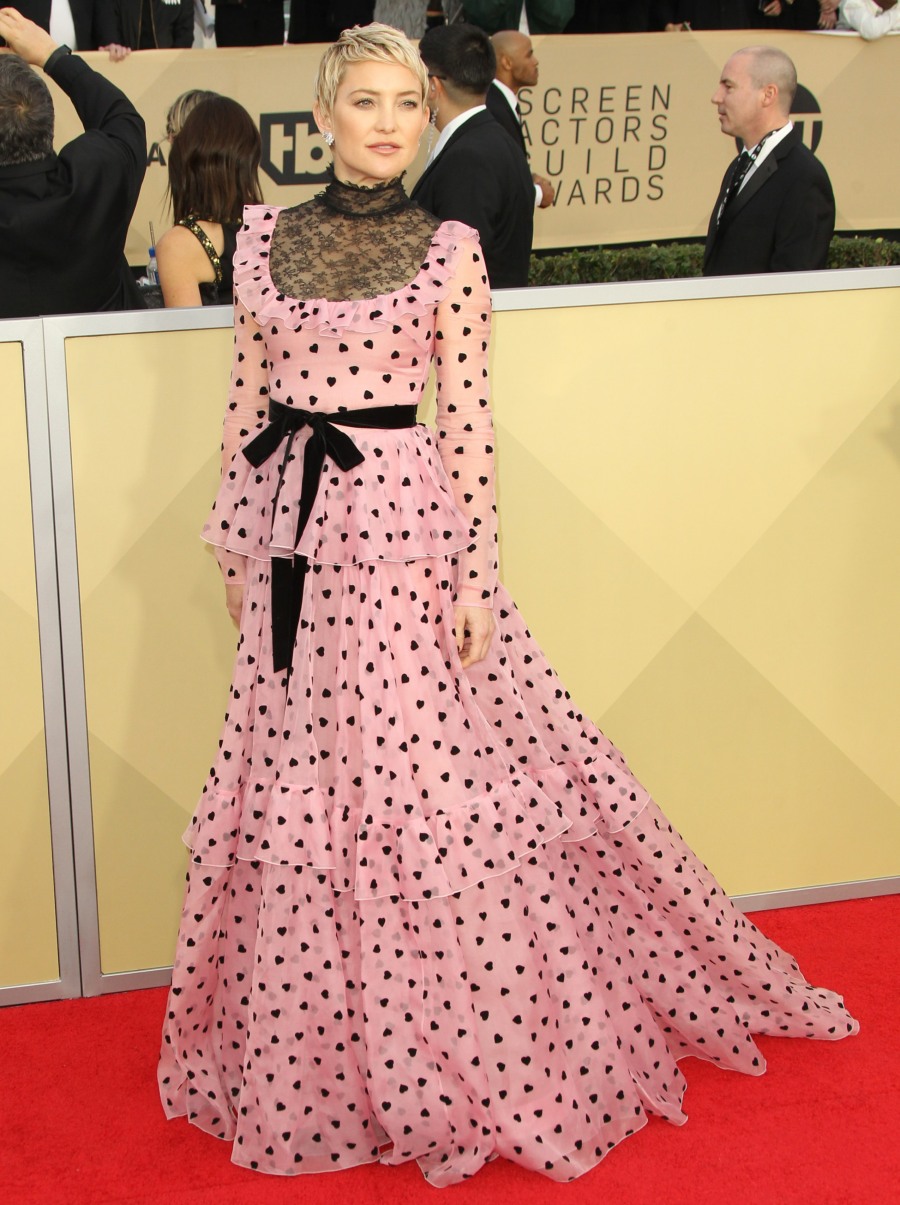 The Crown's Vanessa Kirby also wore Valentino. I dislike this gown too, but at least it doesn't seem like a joke. I would have been fine with this dress on Kate Hudson.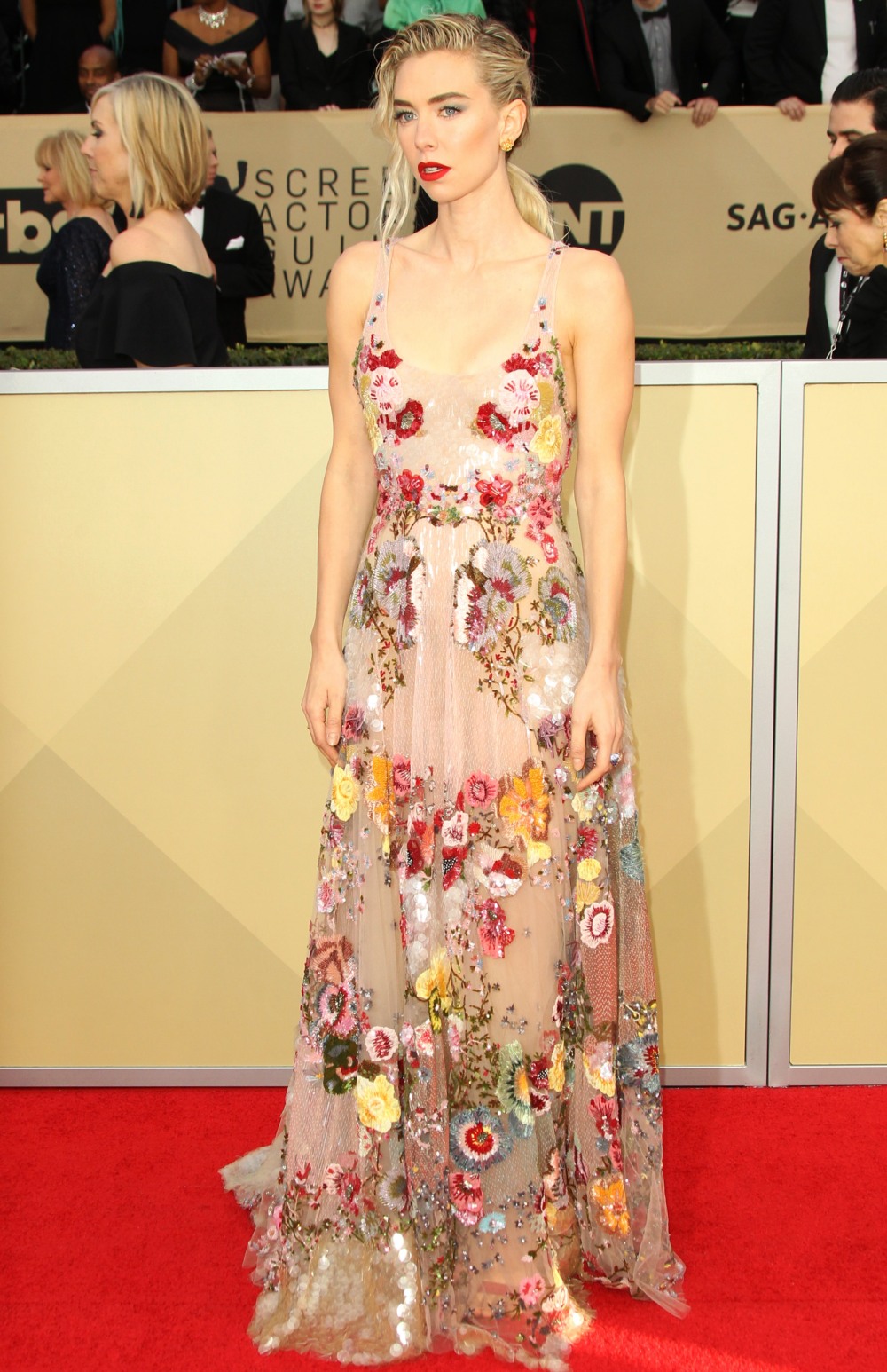 Photos courtesy of WENN.