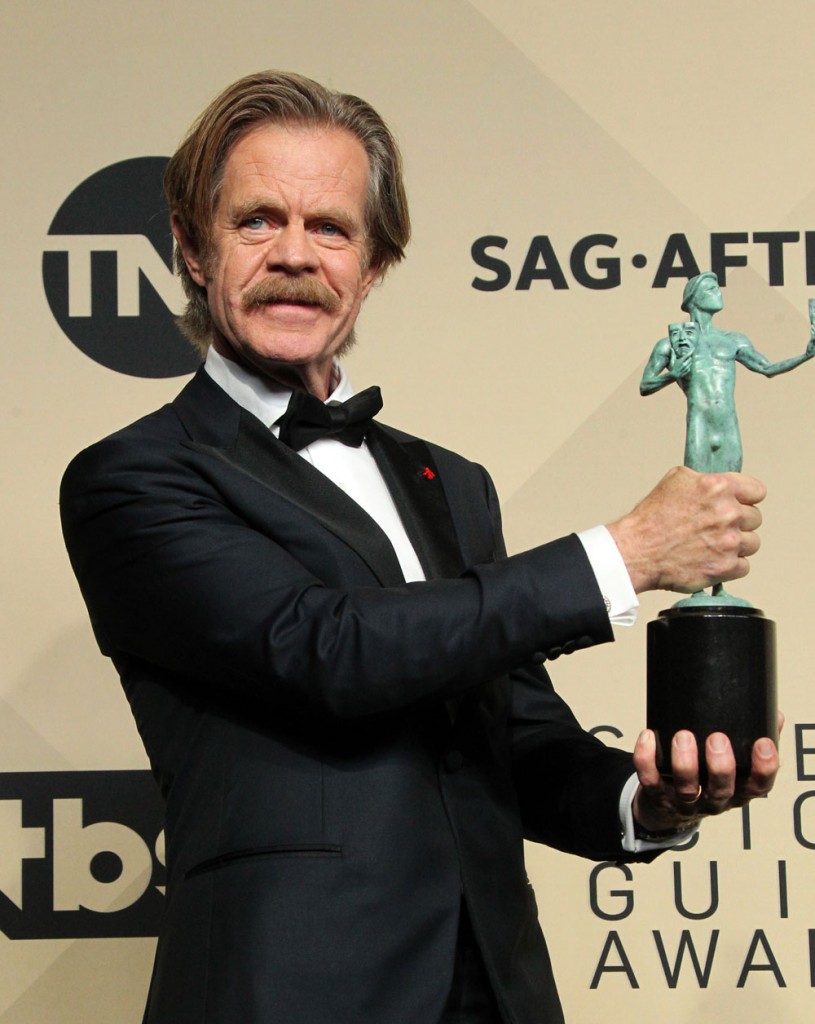 Is anyone else sick of the hot takes by clueless men about the #metoo movement? I'm thinking of Matt Damon specifically, but also Liam Neeson, Dave Chappelle and Ian McKellan. Those are just the men I can remember who have had these very terrible views, I'm not even mentioning the ones who have been outed as being abusers or worse. There are specific allies who remain allies, like Kumail Nanjiani, and then there are men we assumed were allies who just aren't, like Aziz Ansari. Incidentally Nanjiani was asked about #metoo by Giuliana on the red carpet at the SAGs last night and his response was perfect and thoughtful. He even talked about men's bad initial takes on this, saying "It's time for us to listen and look in the mirror. A lot of times men are coming off in ways that they don't understand are harmful."
For every Nanjiani there are five Damons though right? William H Macy is a Damon. He had to emphasize his victimhood as a man as women are finally opening up about how they've been attacked and marginalized. (My words obviously.) This is what he said backstage at the SAGs, where he won his fourth SAG for his role as Frank Gallagher on Shameless. (I stopped watching that show last season, it feels stale and while Macy is a skilled actor he's won enough awards for that character.) Macy was explaining that he was part of a men's meeting on Time's Up, which would be admirable if he had something to contribute to the conversation instead of complaining about it.
William H. Macy revealed Sunday that he participated in a meeting of Hollywood men related to the Time's Up movement.

"It's hard to be a man these days," Macy said backstage at the Screen Actors Guild Awards. "I think a lot of us feel like we're under attack and that we need to apologize, and perhaps we do." He added, "We had a meeting. A bunch of guys got together under the auspices of Time's Up. That's good for men. Men don't talk enough. And we talked."

Macy won the Screen Actors Guild Award Sunday for male actor in a drama series for his role in Showtime's "Shameless." He said after receiving his award that he sees progress in gender equality in Hollywood.

"In what we do for a living, we've got to be free to speak the unspeakable and try things," Macy said. "So I don't want it to throw a wet blanket on things, and I don't feel that it will, because half the business is women and they're smart and they're hip."

Noting that he has two daughters, Macy added, "It's a good time to be a girl. I'm proud of this business, because such things as safety in the workplace, that's done. We're not going back. It's changed. It changed in an instant and it's not going back. When it comes to equality in pay, it's inevitable. It's going to happen and it's going to happen quickly. My hat's off to our business."
He's not the worst by any stretch but he sounds so clueless here, like he's trying to assure us things are better so we should stop talking about it, lest he and his buddies be made uncomfortable. We're "half the business," nevermind the alarming statistics about our lack of representation on screen and in positions of power. It's a good time to speak up for our f-king rights finally and that's only going to bring more change, but these men just don't want to be challenged. Won't someone think of the men? Also, do you remember how Macy previously discussed Weinstein? He said "people knew" but that "The same aggressiveness that [Weinstein] brought to chasing women is the same aggressiveness that he brought to pushing these films" that other producers wouldn't touch, and that he would miss that other Weinstein. Macy's wife of 20 years, Felicity Huffman, also said that she knew about Weinstein, but not the extent of his abuse.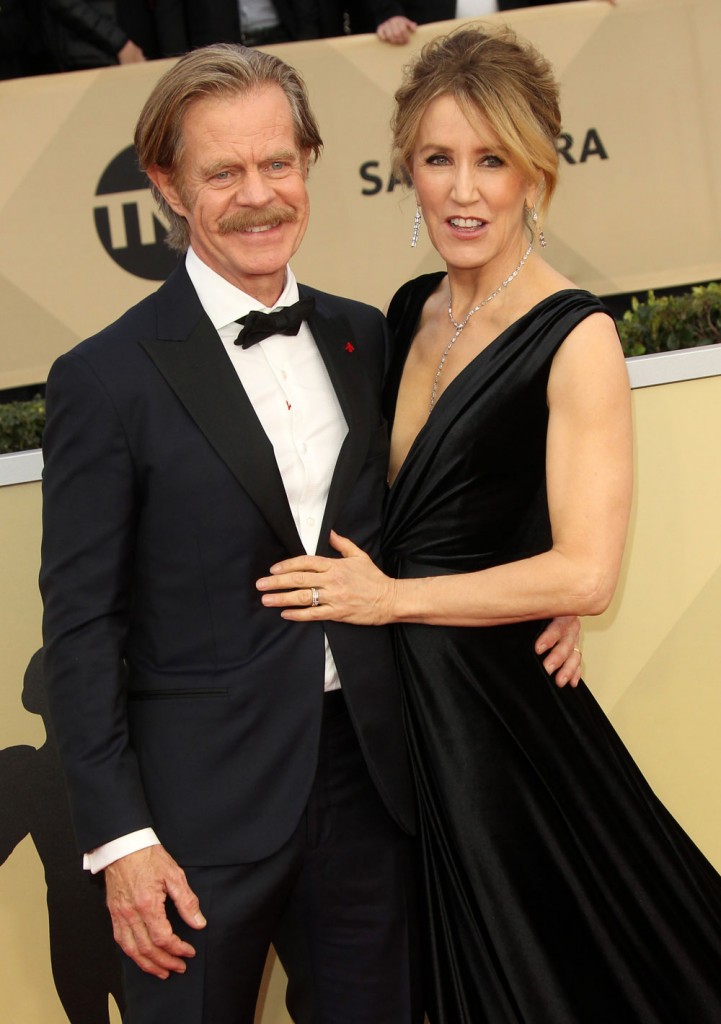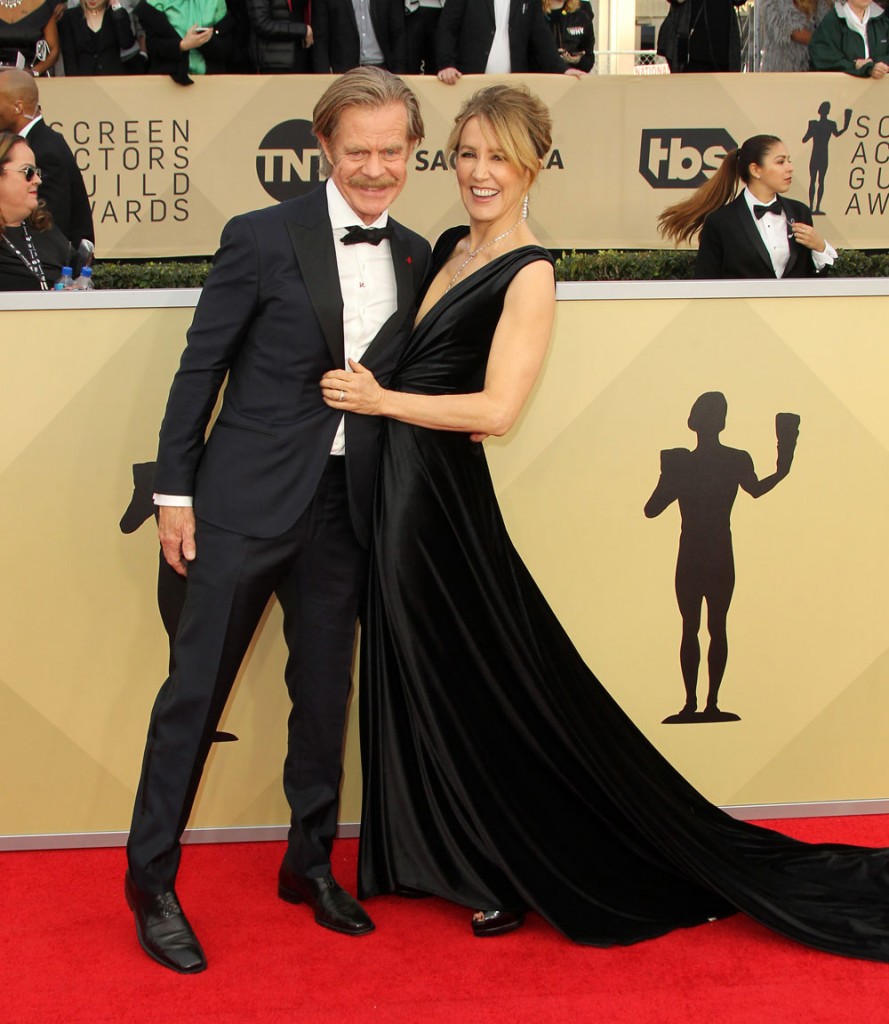 Photos credit: WENN.com