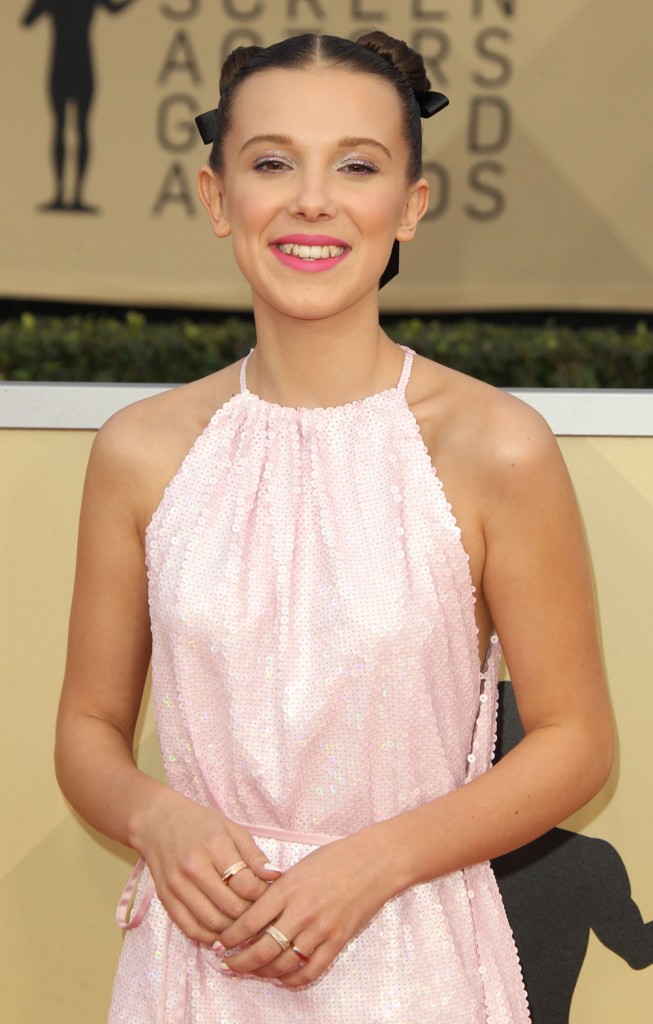 Millie Bobby Brown was nominated for her performance in Stranger Things, which went to Claire Foy for The Crown. At first I didn't like her kind of ill-fitting pink Calvin Klein dress with round sequins. It was baggy at the neck and waist and one side along the top was sewed closed at the bottom but the other had two thin straps at her waist. It also had a thin belt and a long back, which didn't make sense. She wore her hair in little high buns with ribbons down the back. This is a cute dress for a young girl though and I like that she's embracing that. Plus she wore converse sneakers with it. Millie kept reminding Giuliana on E! that she was just 13, which seems to be what she was emphasizing with this dress. That was smart as a lot of people have criticized her for being too precocious. I think that's just her personality though, some kids seem like small adults.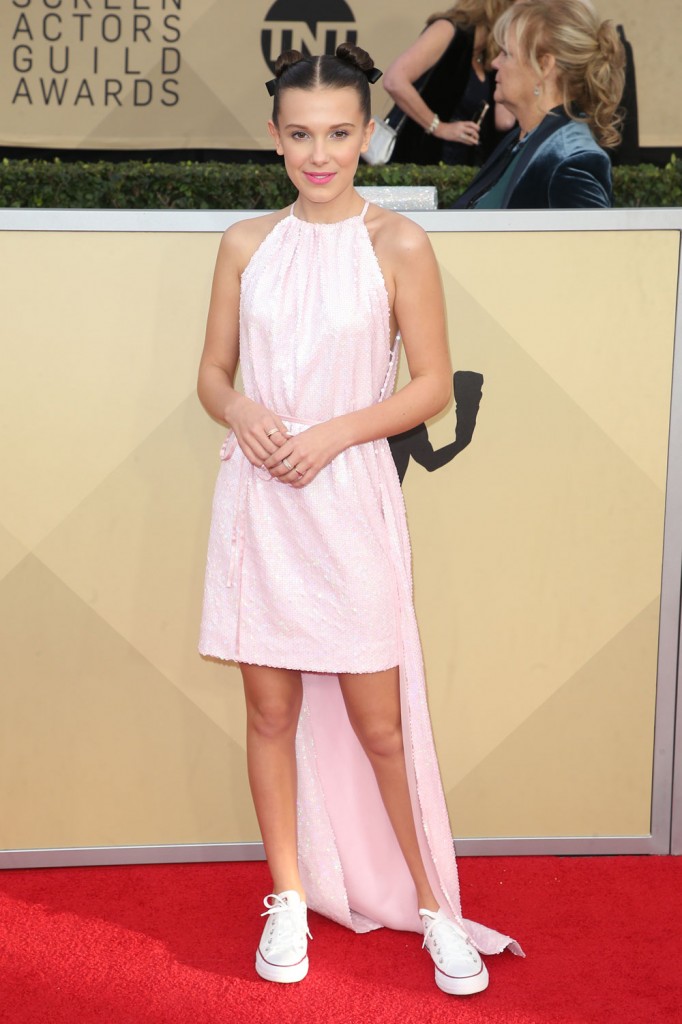 Dakota Fanning is 23 already! I feel old. We saw a lot of pink and sequins last night and this Prada dress falls in about the middle of the pack. It's ok, it's pretty enough but it's not a standout. I think Dakota was there to promote The Alienist, which premiered on TNT after the SAGs. (I have it taped and will watch it later!) It's not like she was in a nominated show, so she probably wanted to blend in and this is a smart choice. Her styling was so pretty.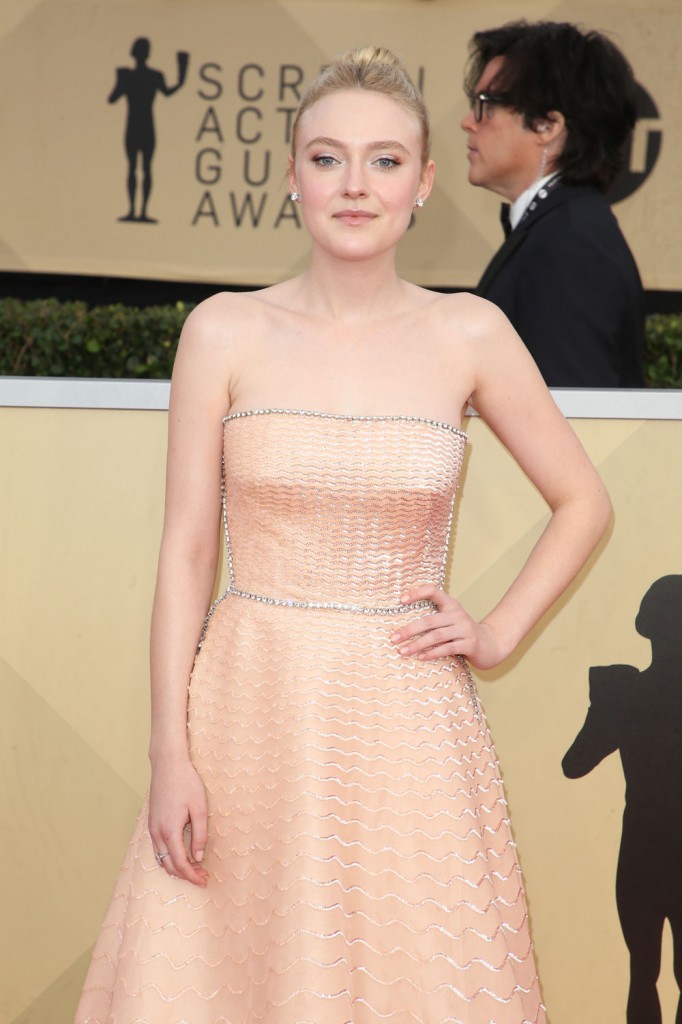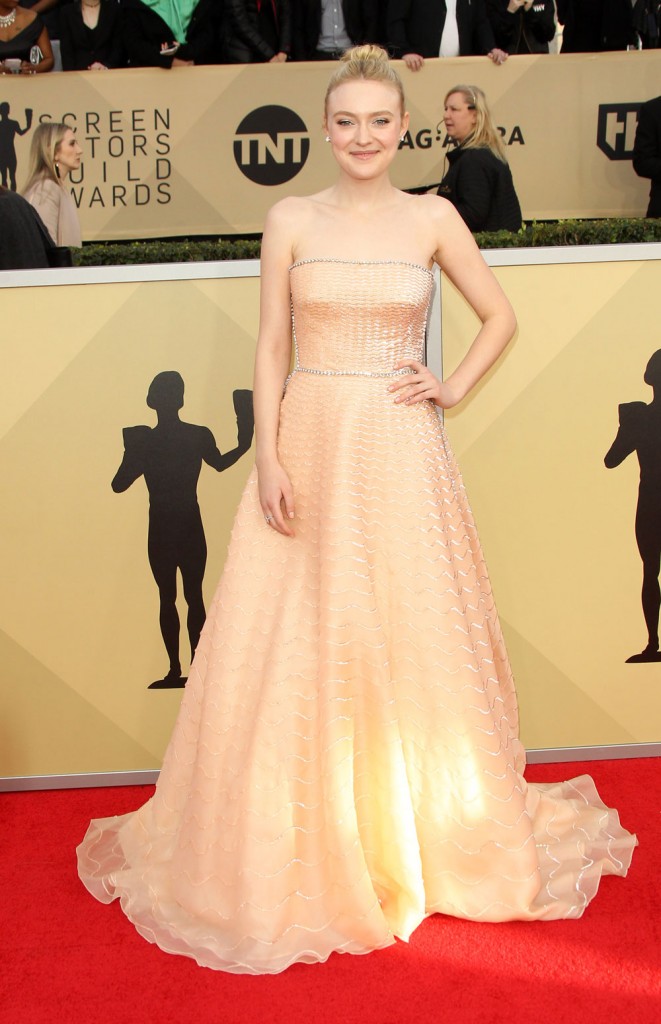 Natalia Dyer was in this amazing Christian Dior black and white gown featuring a tank with a mesh bustline and a full skirt with a star theme. I kept staring at this dress when she was on camera and wanted to see more of it.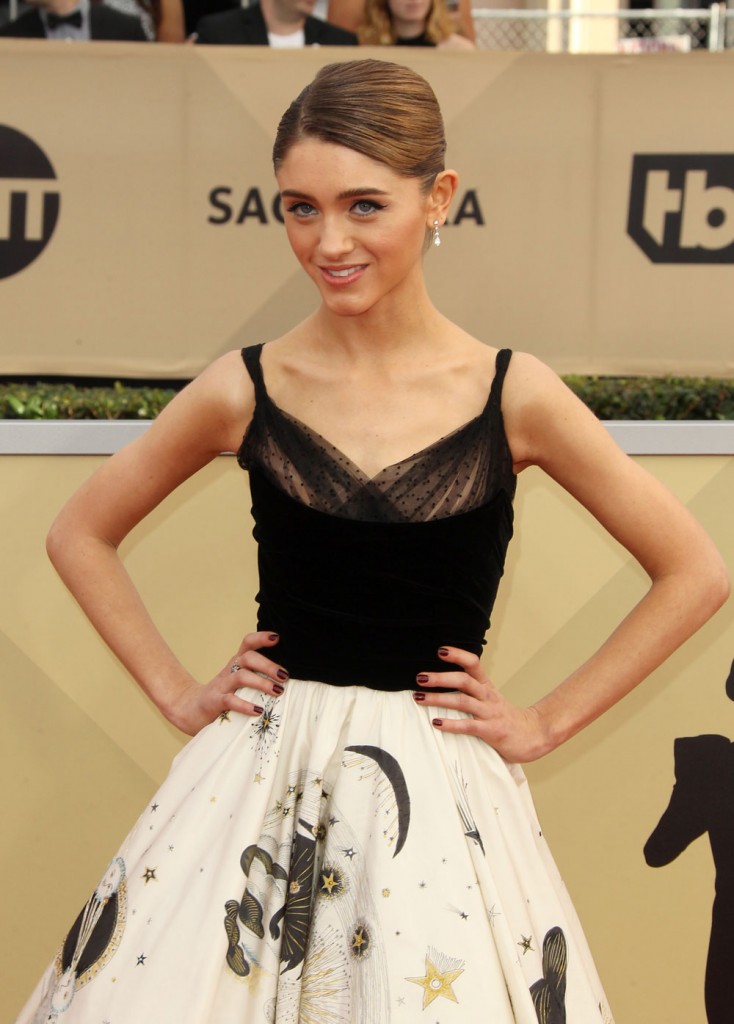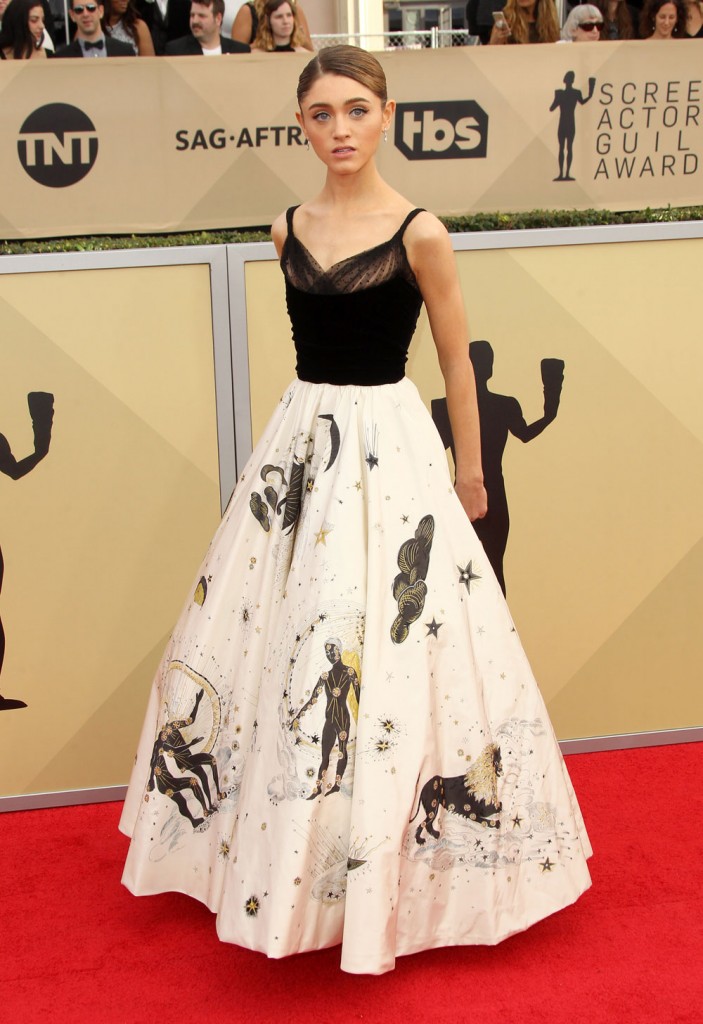 Sadie Sink was in Chanel. On an older actress I would think this dress looks too fussy but it's kind of sweet on a 15 year-old. This also would have looked cute on Millie.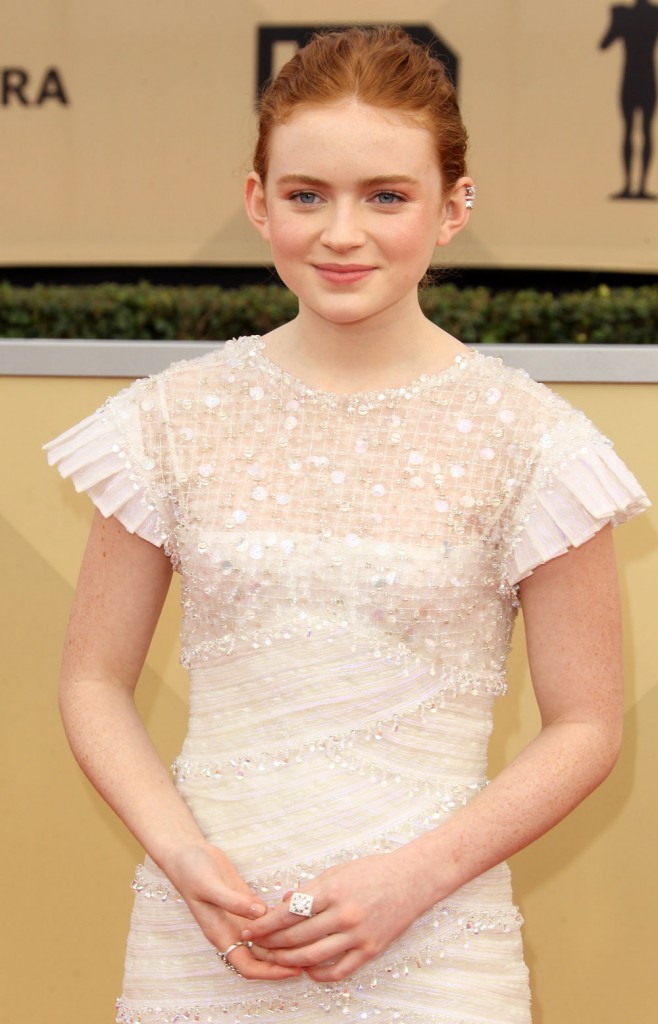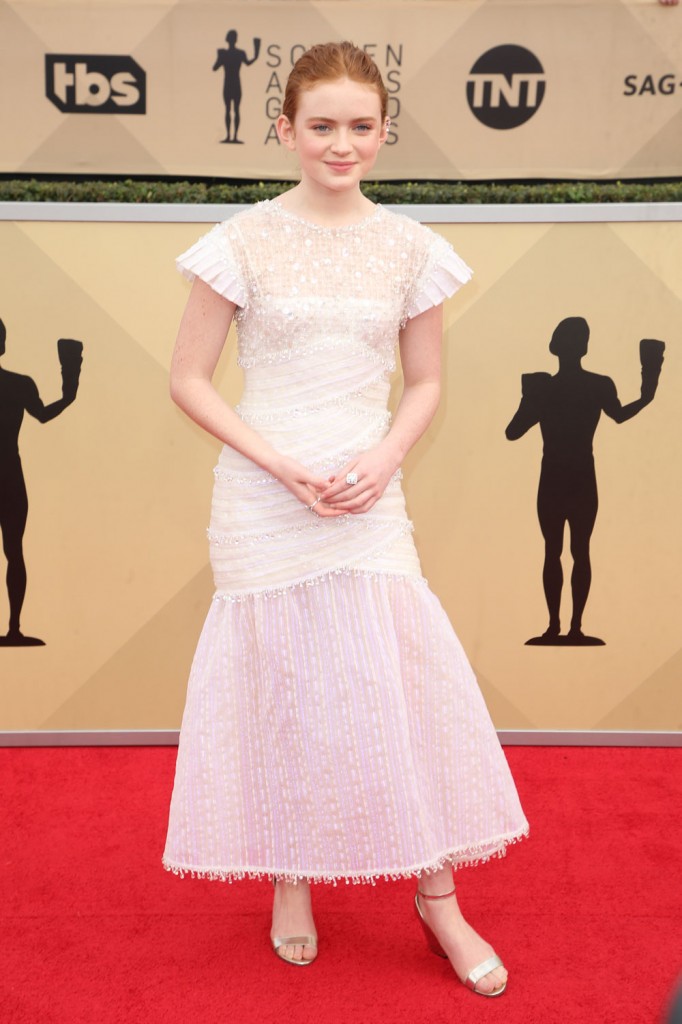 I didn't see Winona Ryder last night! (I kept seeing her commercials for L'Oreal Paris which so many people first thought were for an actual TV show though.) She was so cute in a long black dress with a gathered lace neckline and a tuxedo jacket over it. I have a tuxedo jacket from H&M like that, I need to wear it over a dress like this.
Photos credit: WENN and Getty