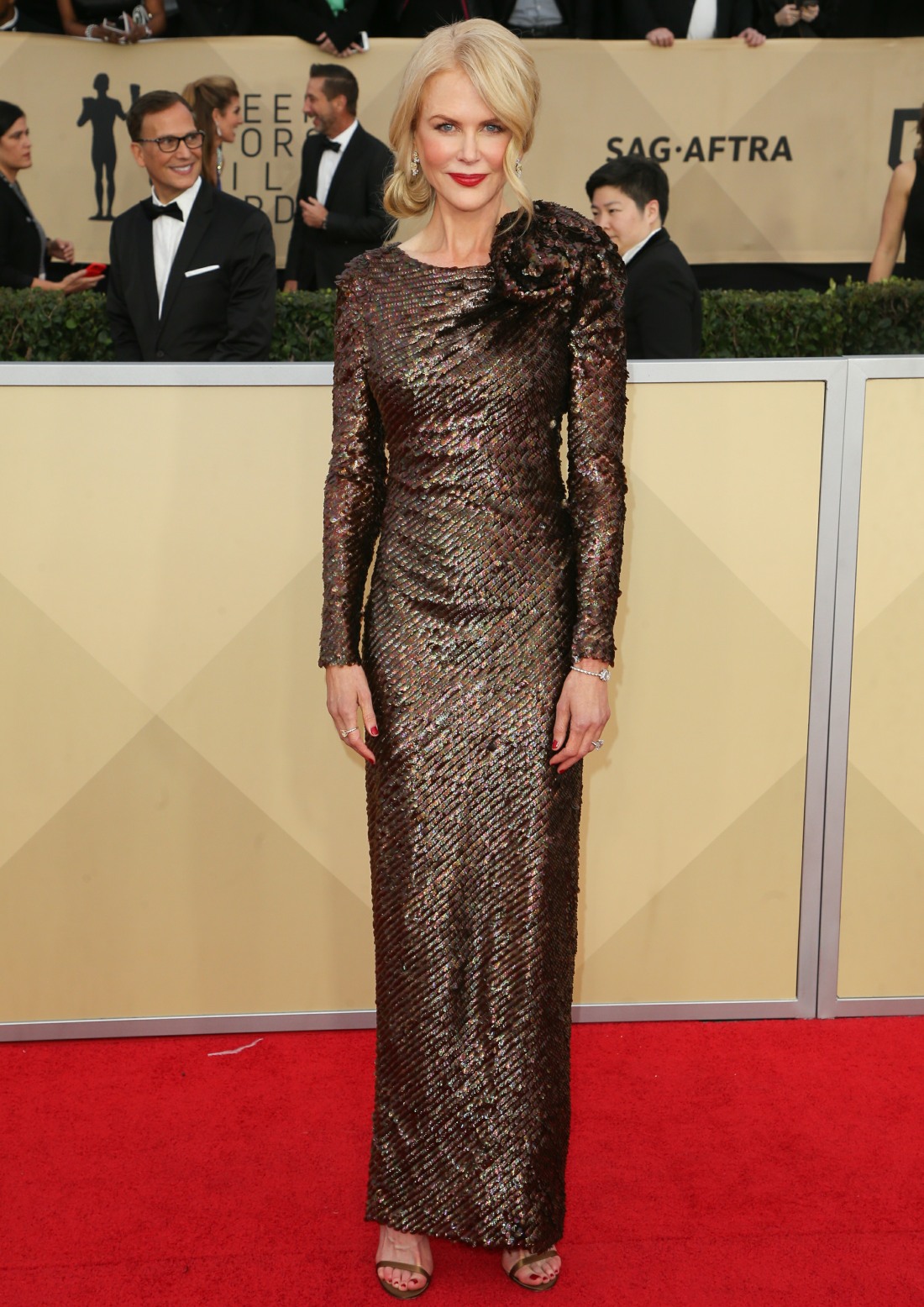 I used to constantly get distracted by the work Nicole Kidman was doing on her face, all of the Botox and fillers and whatever. Like, I couldn't see past all of that stuff to even properly assess her fashion – those years are mostly a blur. But at some point, she calmed down with the injectibles and she's back to wearing some amazing looks, like this bronzey-metallic Armani gown, which I absolutely love. And now I'm distracted by her husband, Keith Urban. Like, what's going on with Keith Urban? He's distracting. The wiglets, the '90s highlights, the Botox, the face full of makeup. It's sort of funny, actually…? Nicole won the SAG for Big Little Lies, because of course she did.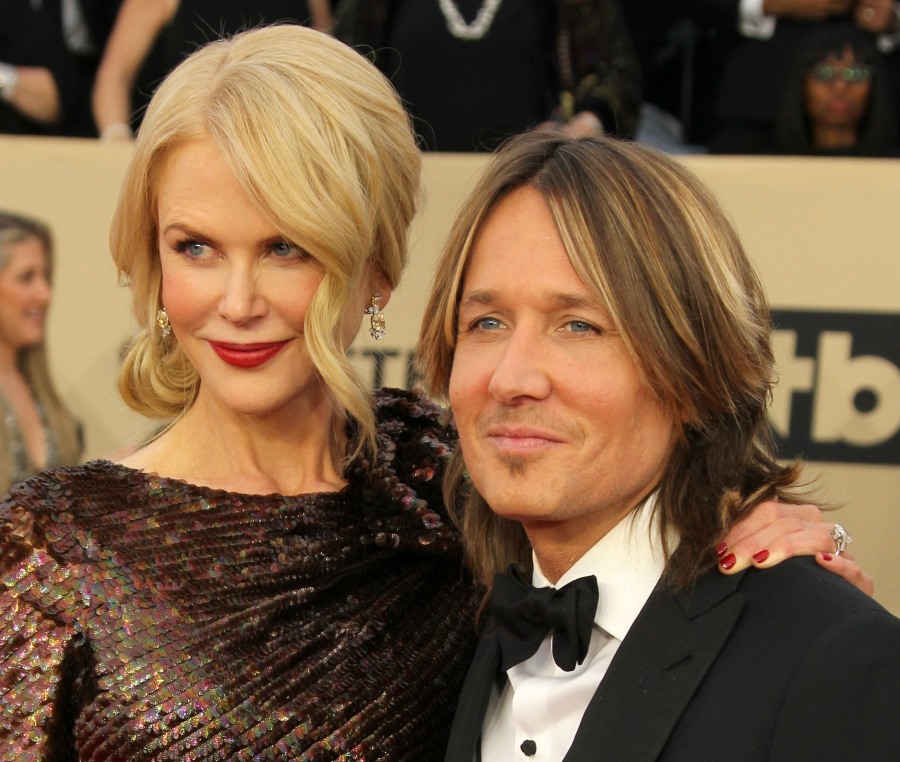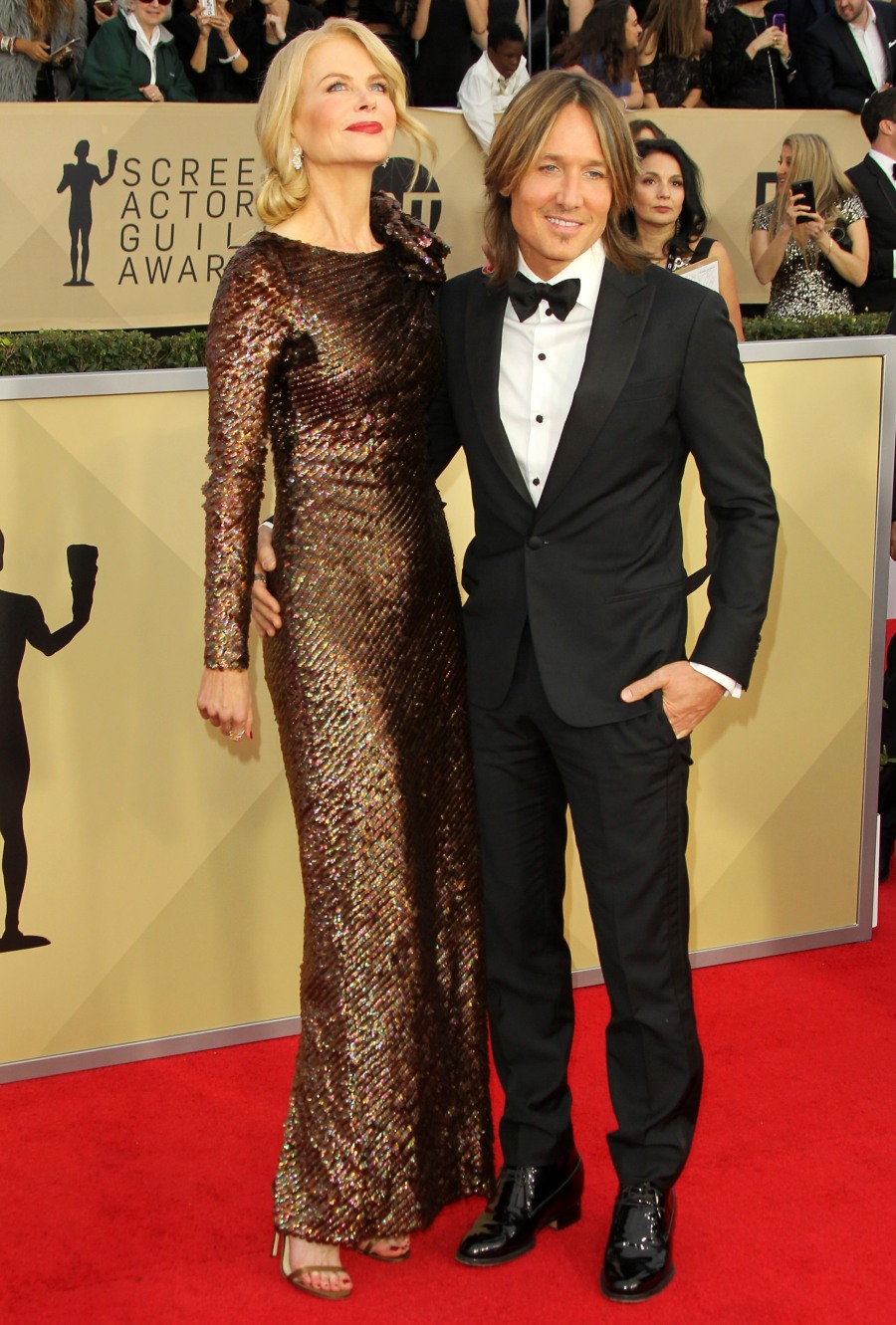 Reese Witherspoon wore a green Zac Posen. I tend to find Posen's gowns to be overworked and this gown is no different for me. True, she looks beautiful in this rich green. But the actual design of the dress leaves me cold.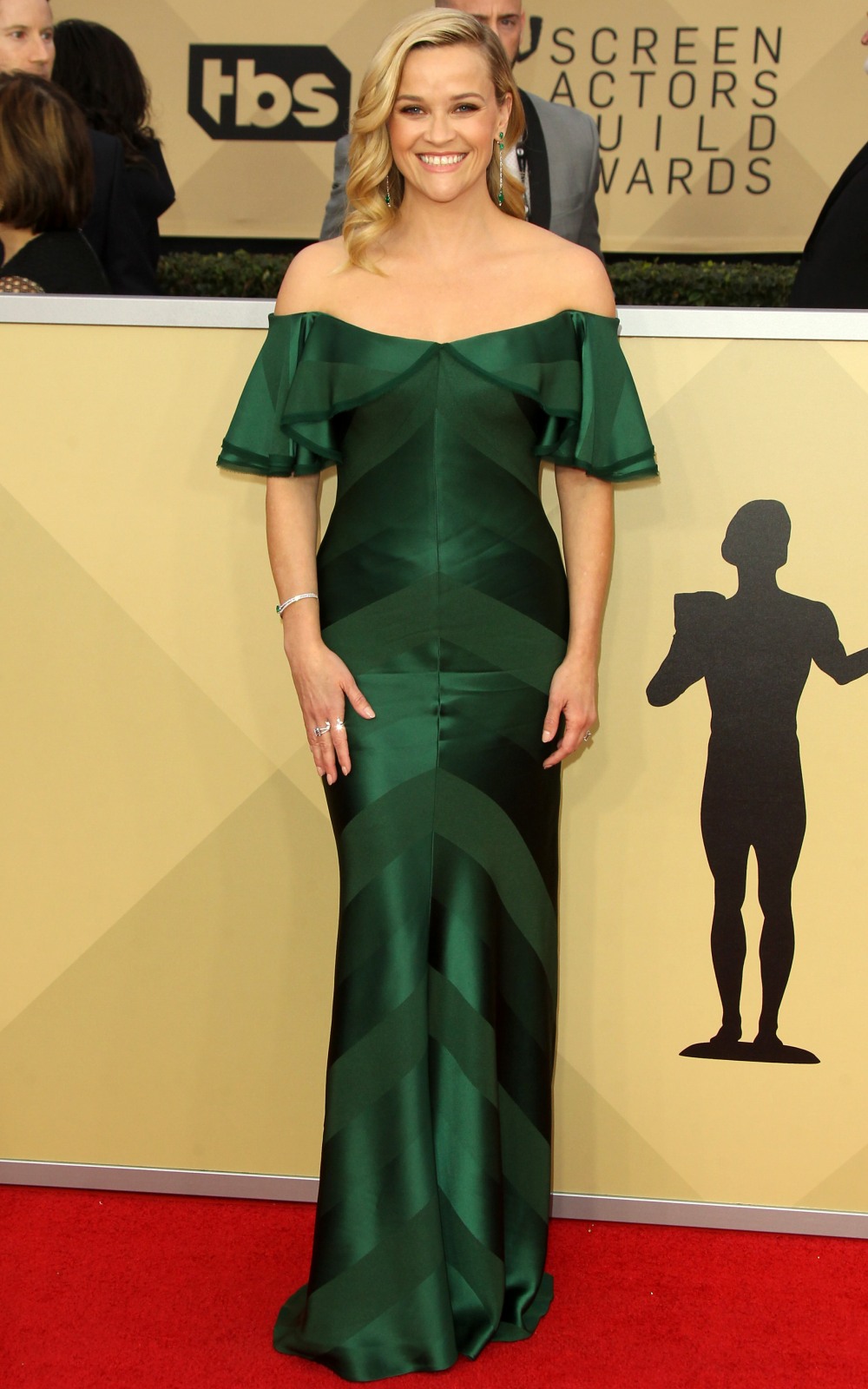 Laura Dern in Dior. I'm not feeling this – the skirt should be longer, the V-neck shouldn't be so deep and she needed to do something different with her hair.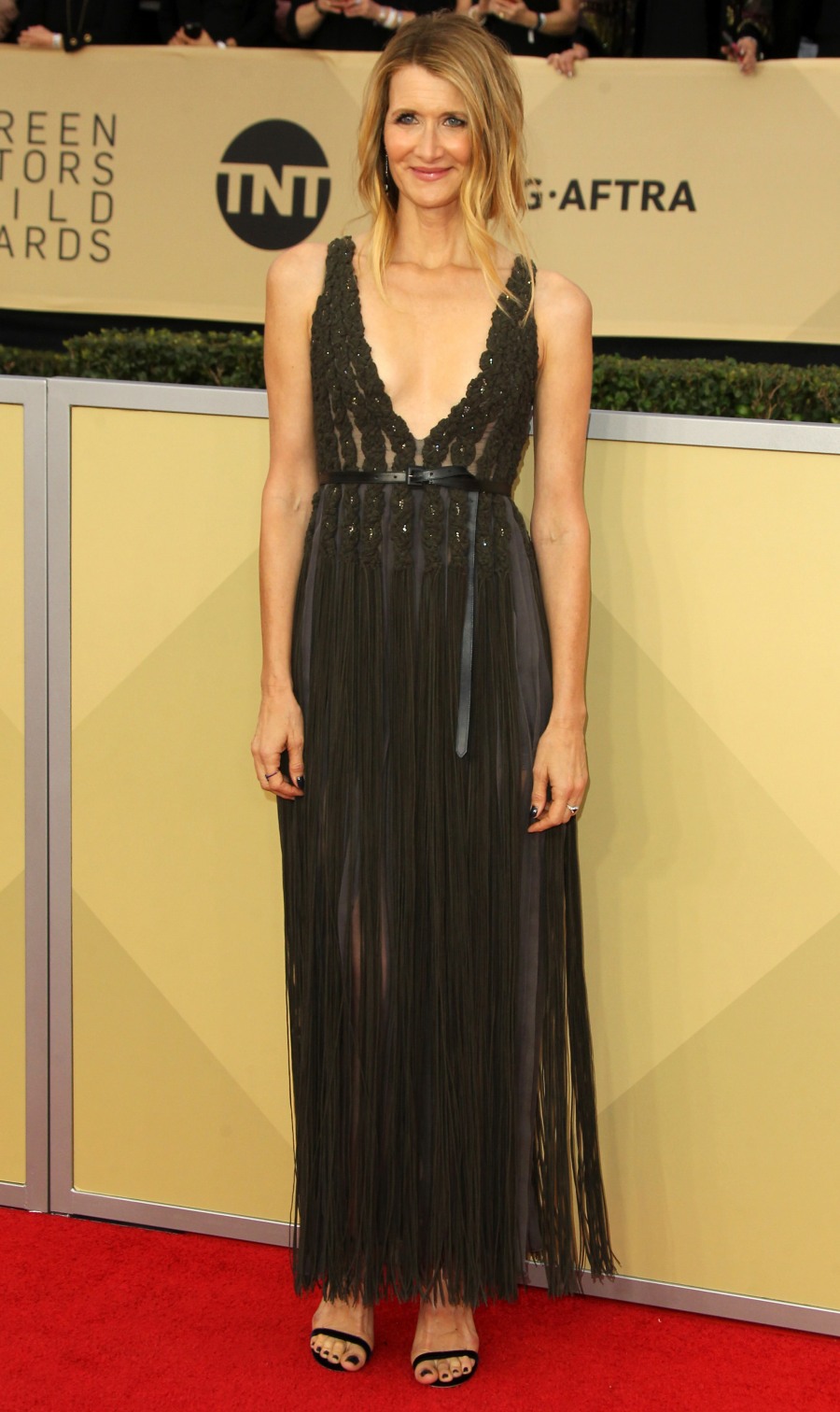 Photos courtesy of WENN.