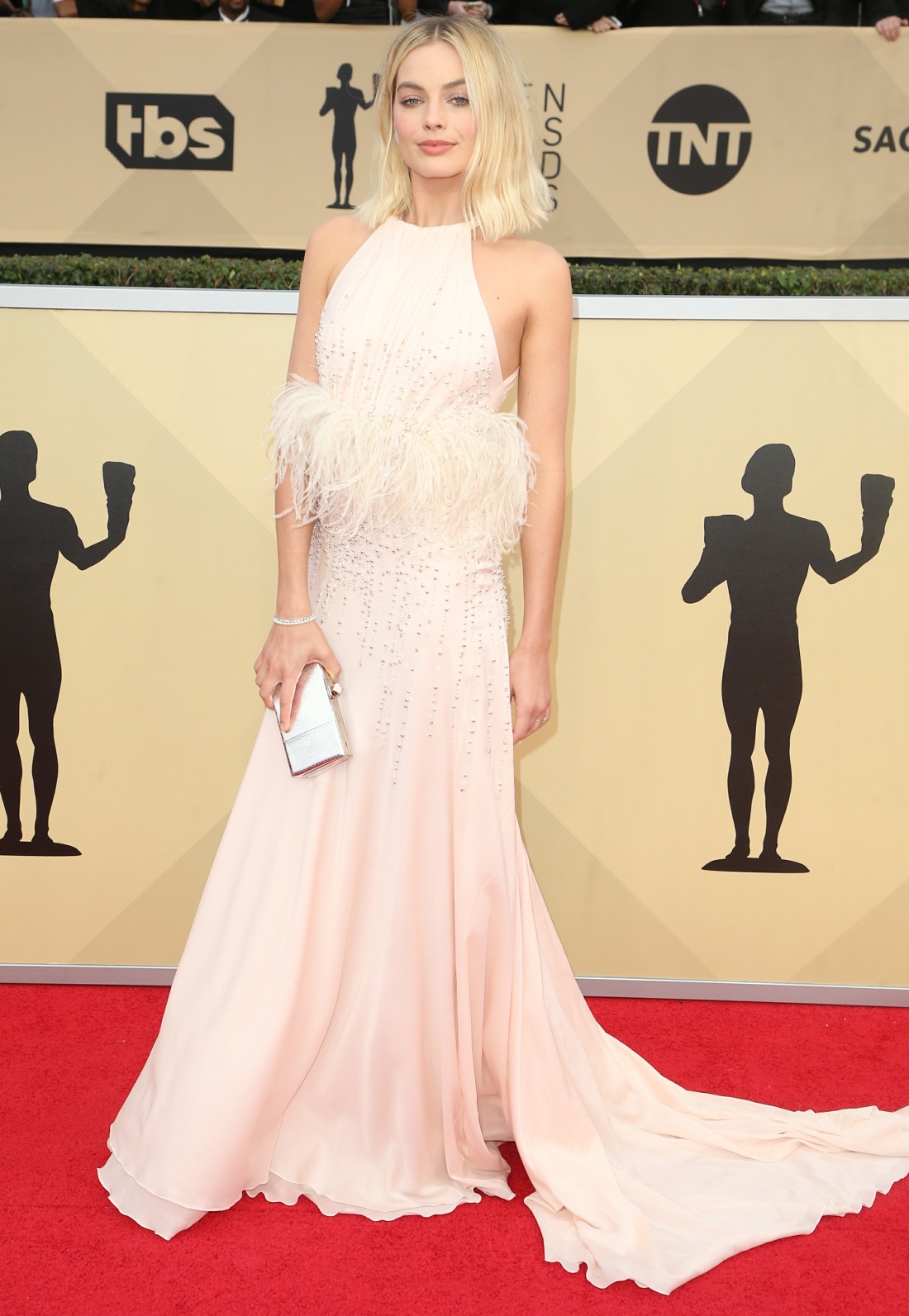 I don't really feel sorry for Margot Robbie, even though she's not winning anything this awards season. She's getting nominated for I, Tonya and I think she's happy with that, just as she's happy to see Allison Janney win the awards. Margot produced I, Tonya, and I think all of this is what she wanted: she wanted the film to be discussed, she wanted the big nominations, and she wanted the film to make money. Everything else is just gravy. Plus, she's dressing like a woman who just gets to have fun at the parties, as opposed to "the sure-thing nominee who knows her dress will be photographed a million times." Margot wore this frothy Miu Miu in a pale pink (it read as off-white in some photos) with feathers. I don't like this at all, but I have to admit, she looks gorgeous. She can pull off anything, honestly.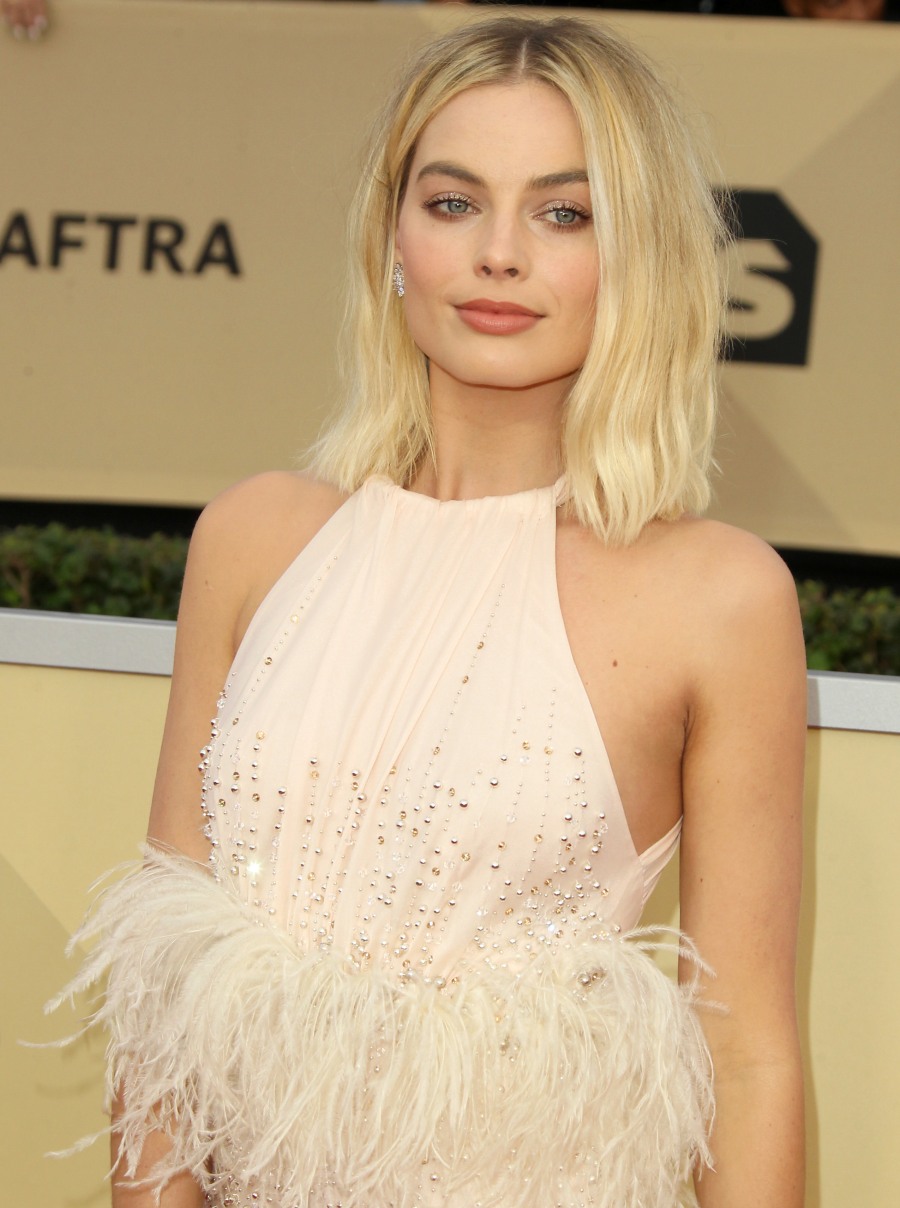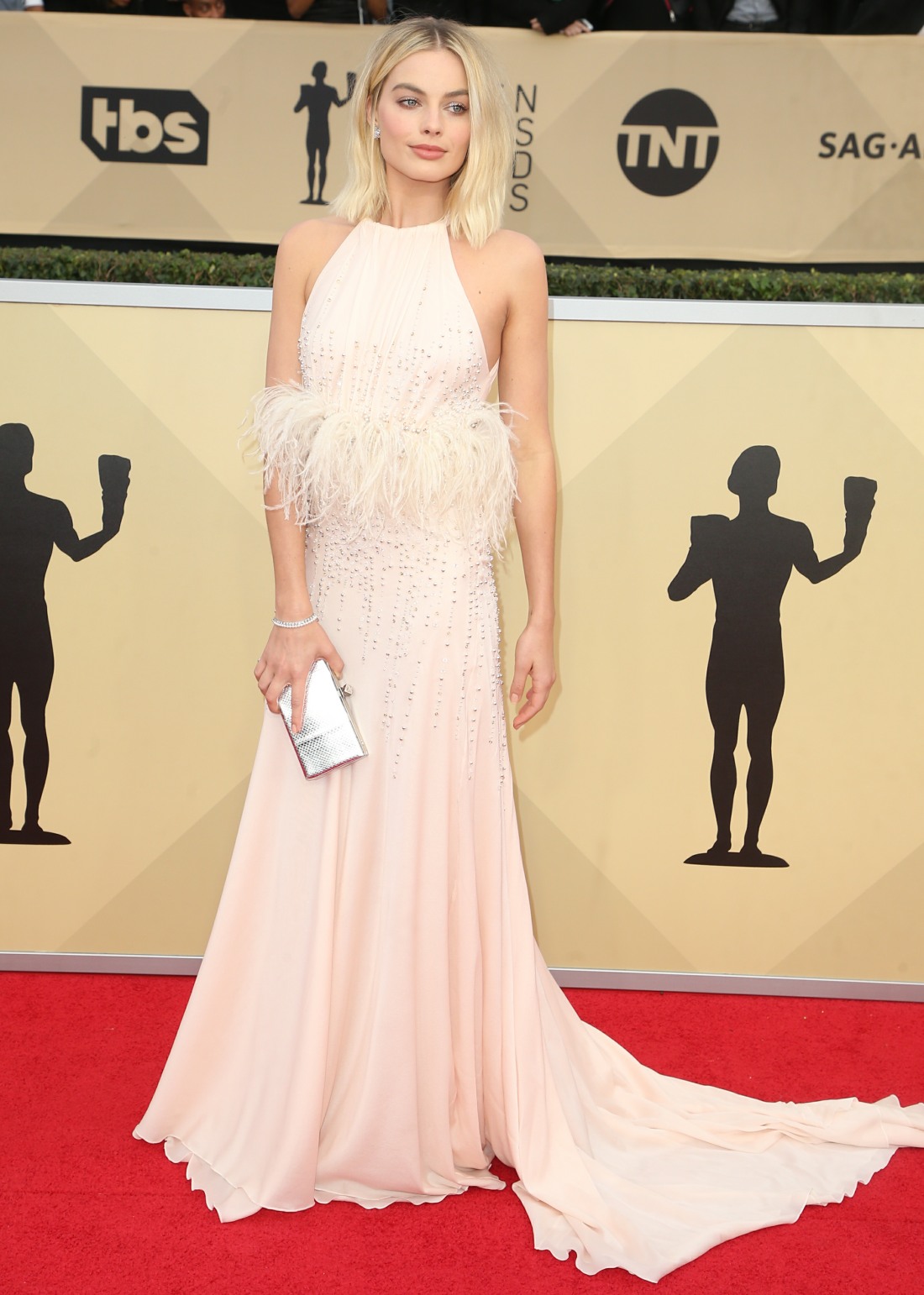 Allison Janney knows she's going to win at this point, and so that's why I can't believe she chose this horrendous Yanina Couture gown. This is horrible! Horrible shoulders, horrible sleeves, horrible fit around the waist. Bad. (I still love her though.)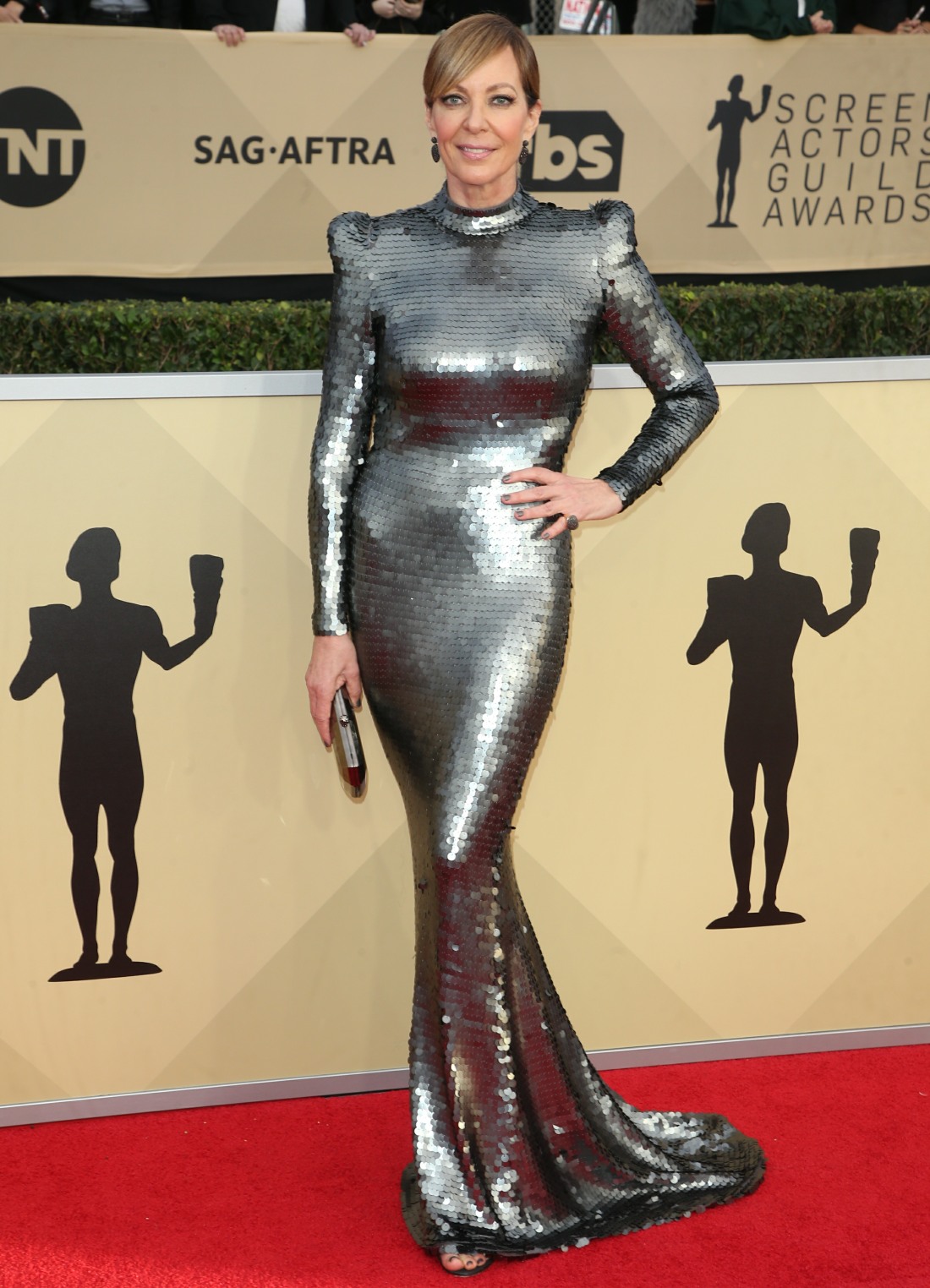 Holly Hunter was nominated for Supporting Actress too, for The Big Sick. She lost to Allison. She wore this Paule Ka dress which… I mean, I would not have chosen for her, but she looks fine. My issue is with her hair. Remember when she used to have dark hair? She's been doing this weird, sketchy blonde shade for years and it's awful.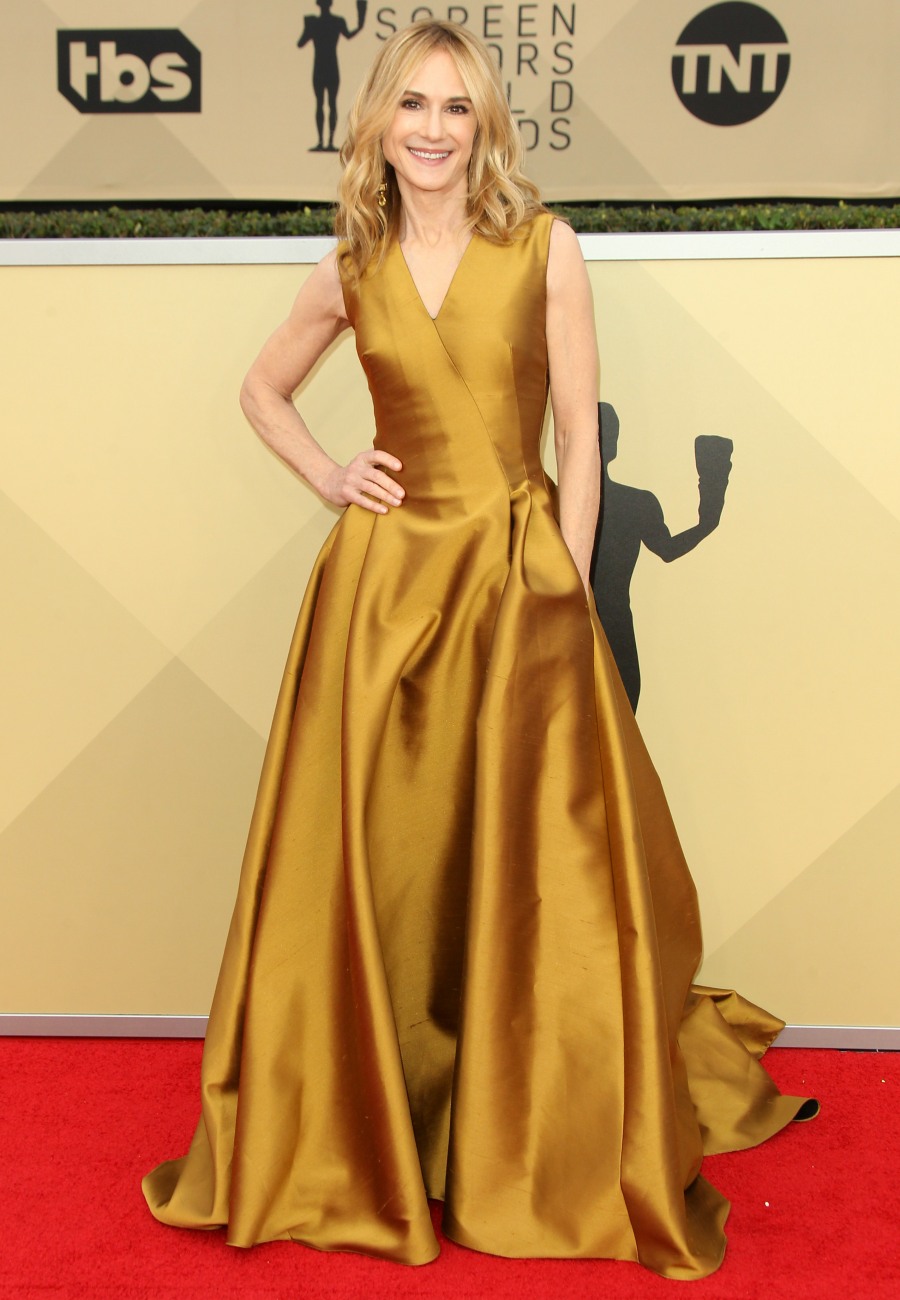 Photos courtesy of WENN.