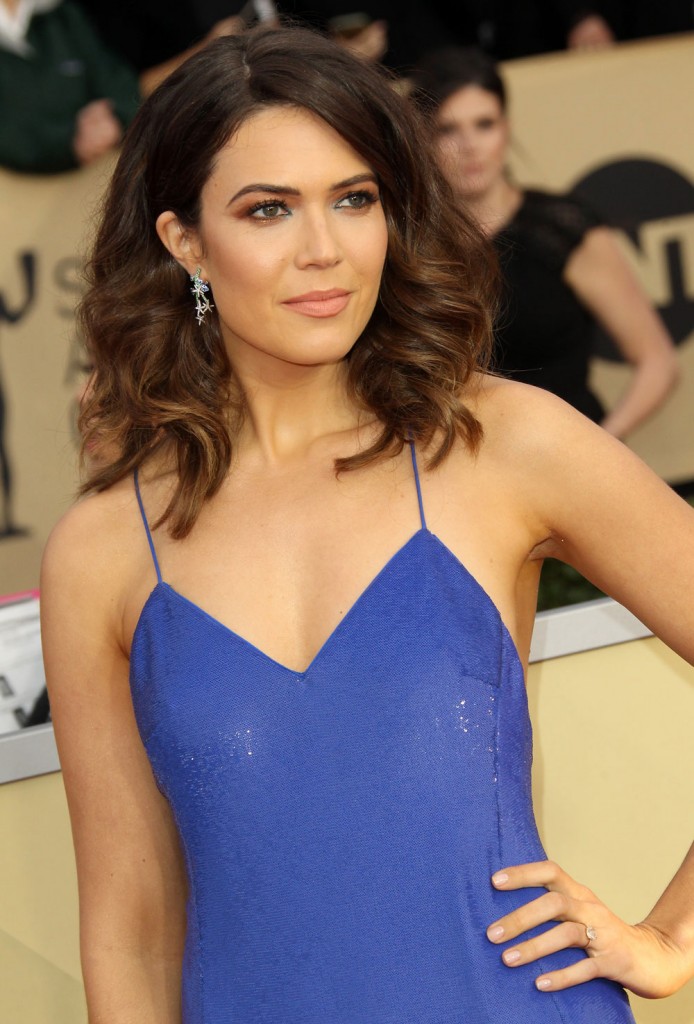 Mandy Moore, Chrissy Metz and Susan Kelechi Watson from This is Us all had on shades of cobalt at the SAGs last night. Mandy was the best dressed, in my opinion, in this sequin Ralph Lauren slip dress with spaghetti straps. From some angles I didn't like this and thought it fit her oddly but when I had a chance to see it on camera I loved it. The color is amazing.
This is Us won for Ensemble in a Drama Series and Sterling K Brown won for Male Actor in a Drama Series.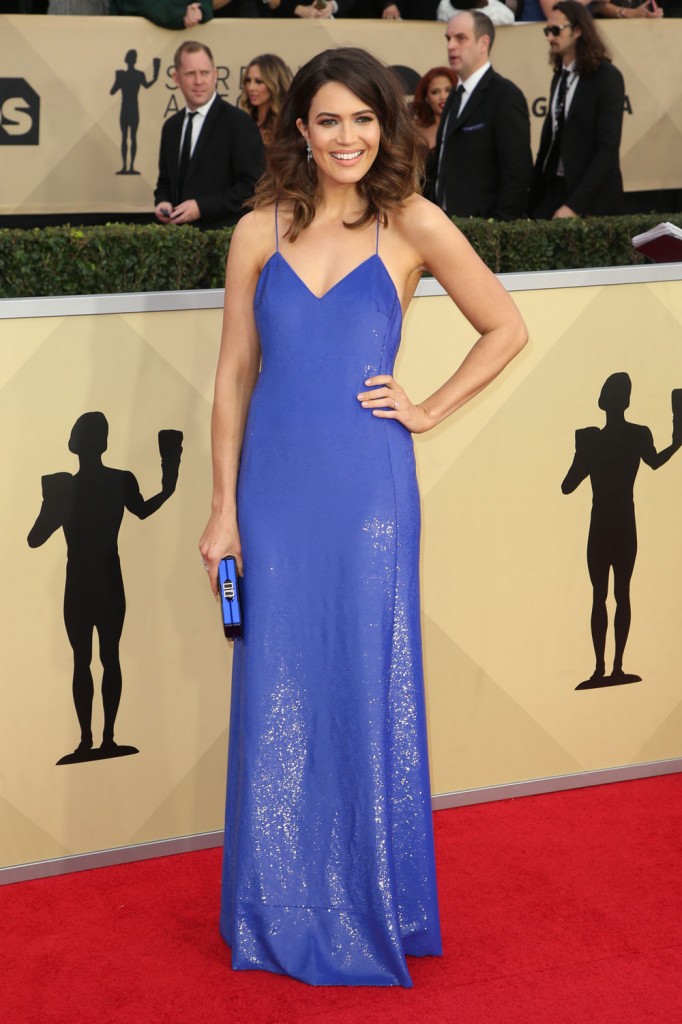 In contrast, Chrissy Metz was in a very fug tiered ruffled Kate Spade gown with clusters of flowers on the sleeve and coming down her boob area. Metz has worn some really lovely gowns on the red carpet. It's not an issue of her size or her taste, this is just a lousy dress. She should work with a designer like Christian Siriano or Tadashi Shoji.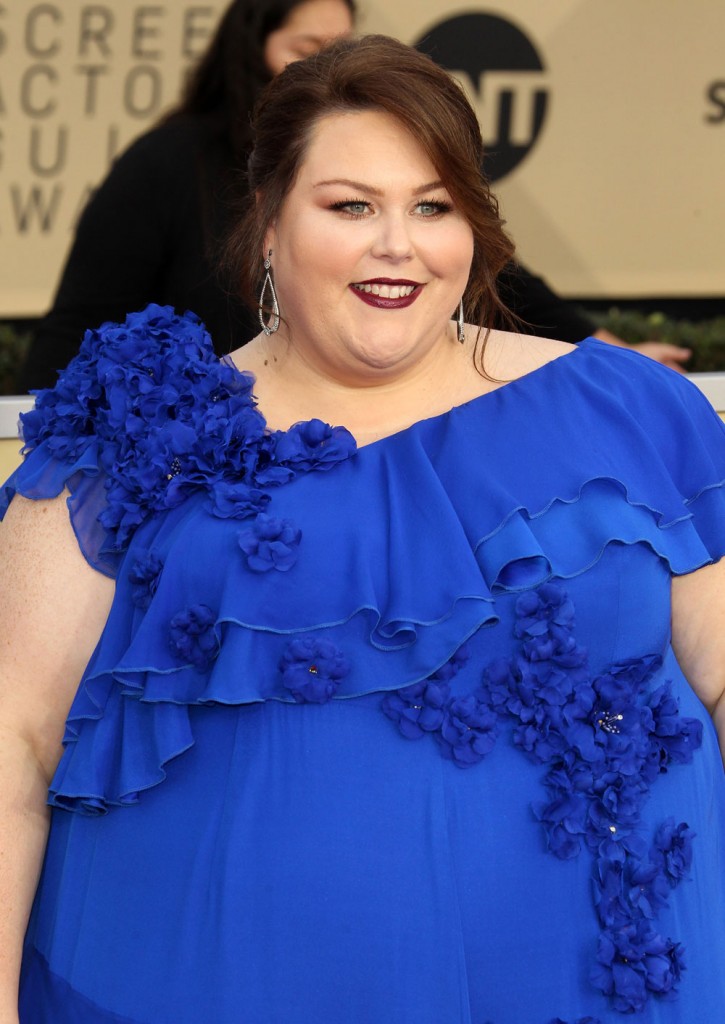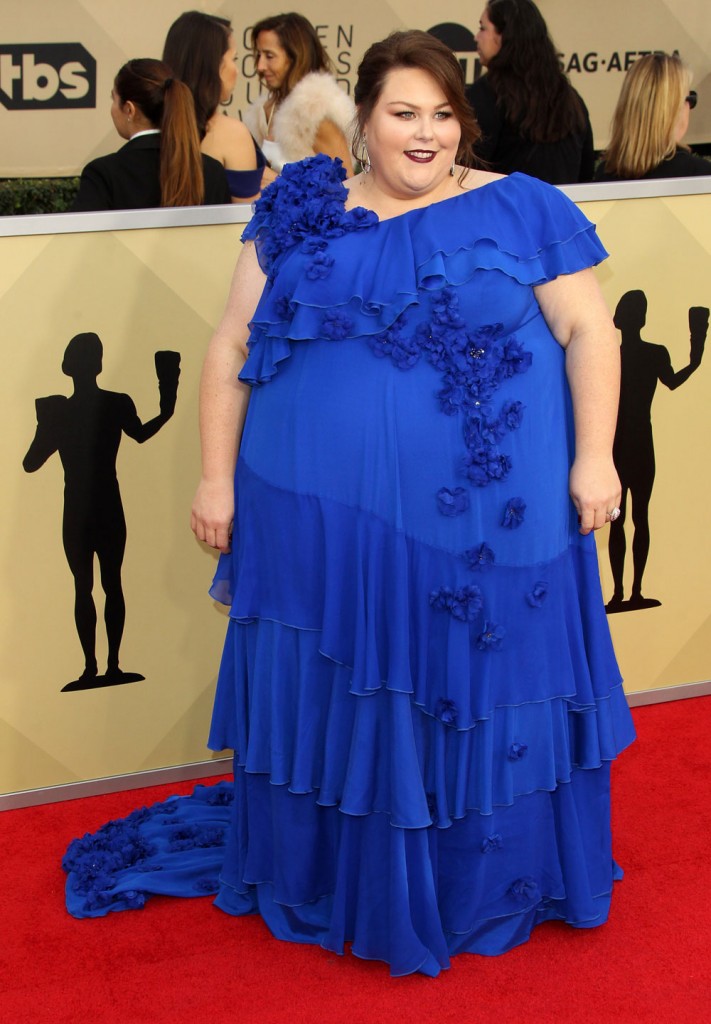 Susan Kelechi Watson is in Rubin Singer, in a gown that looks like so many others we've seen on the red carpet. That said, the detailing on this is exquisite and it fits her like a glove. She looks incredible.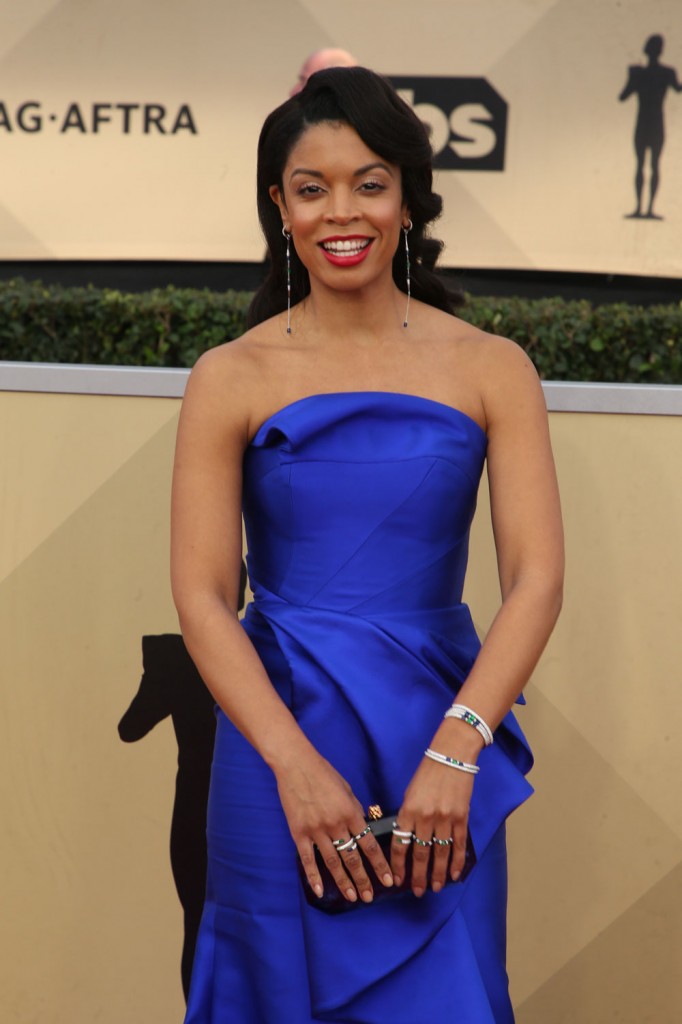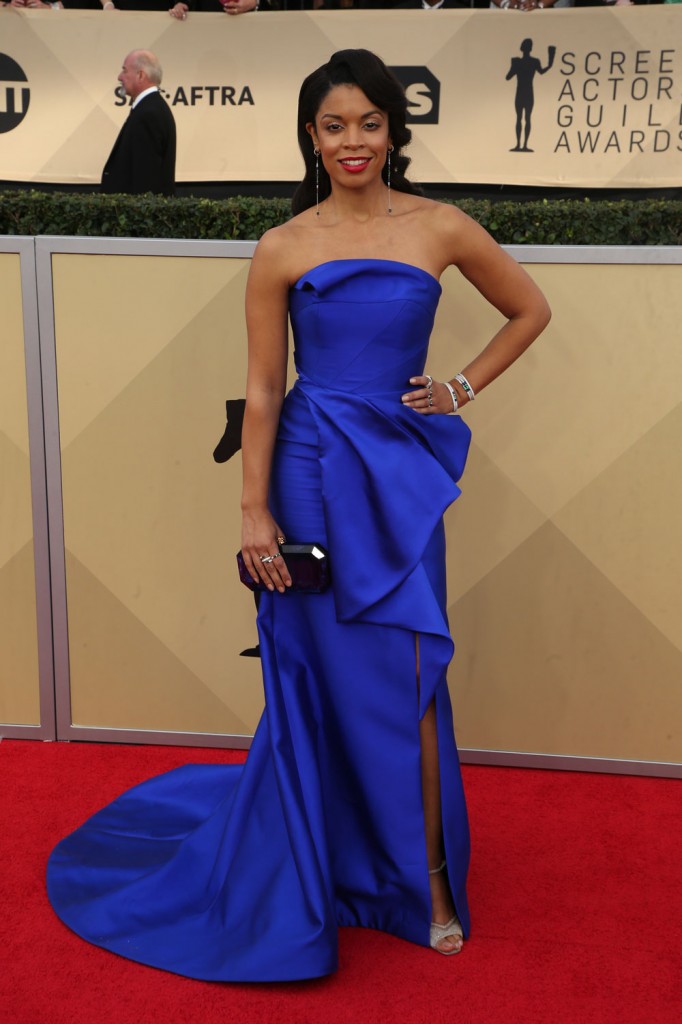 I'm including Glow's Betty Gilpin, in an impressing deep green spaghetti strap Rodarte featuring a lace belt that just cinched her figure. It flattered her perfectly. Over the weekend I watched the first episode of American Gods, which features Gilpin. It didn't pull me in enough to want to finish the series but I like her so much as an actres. She has range.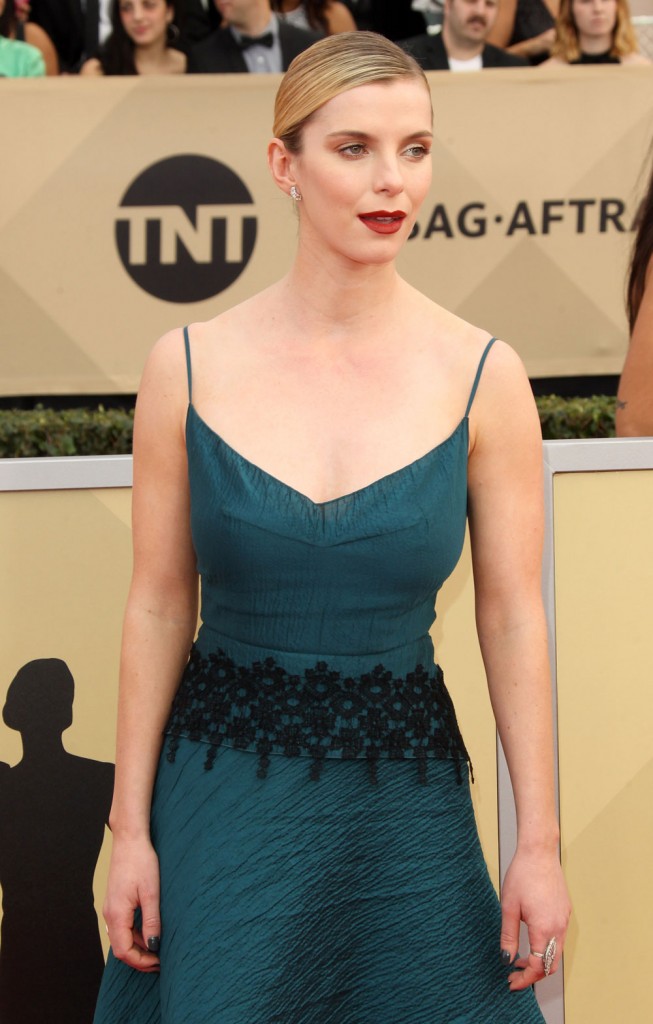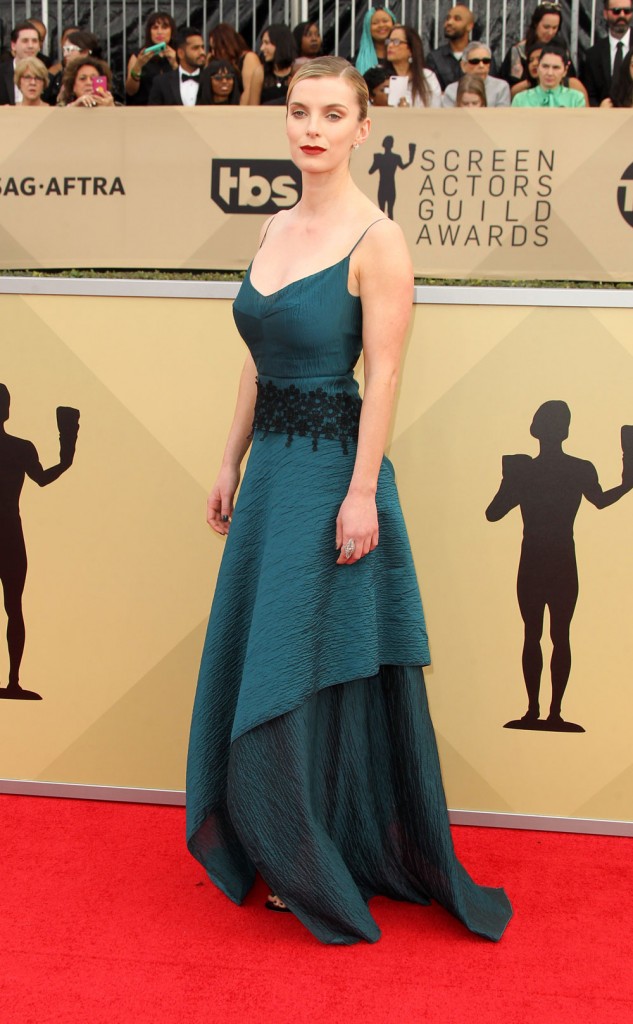 photos credit: WENN