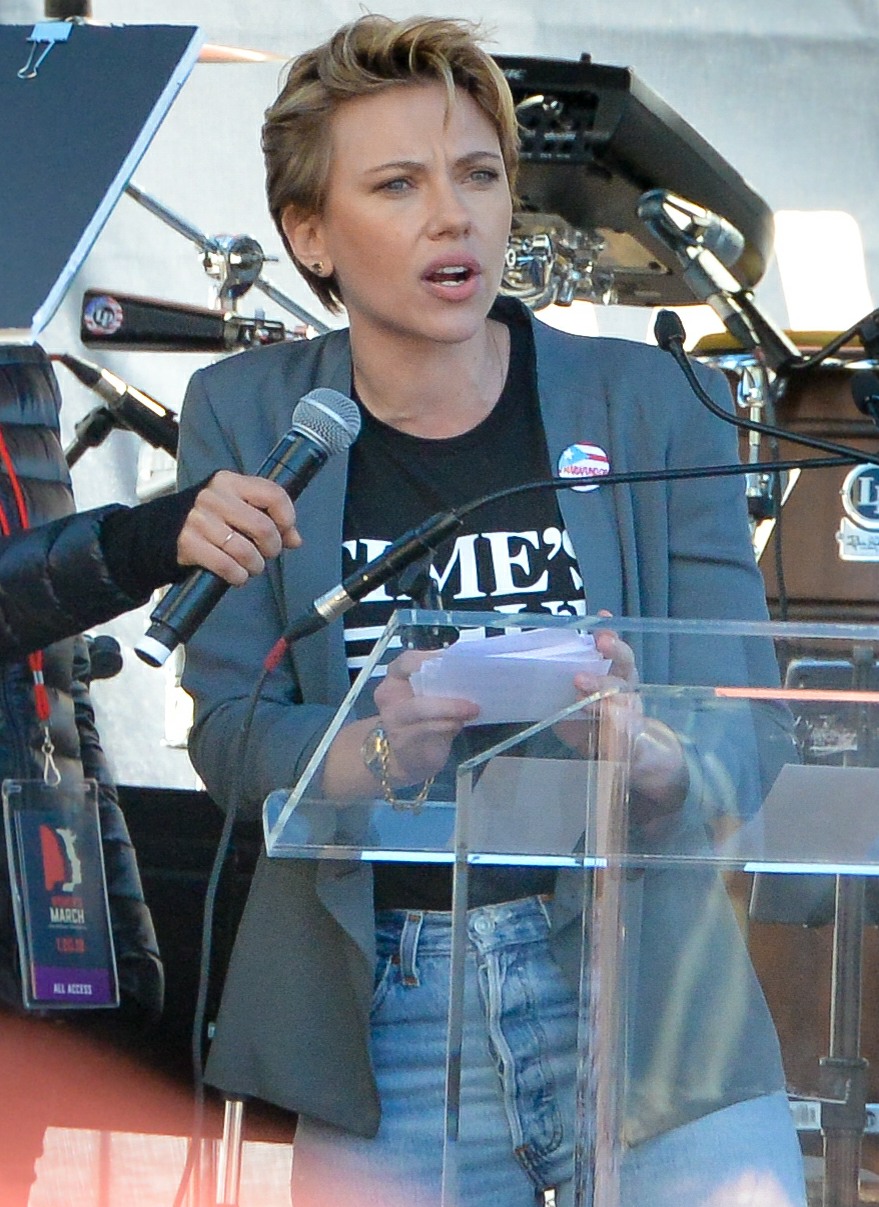 I had actually forgotten all about this, but in 2014, Scarlett Johansson said a lot of stupid words about working with Woody Allen. They made Match Point, Scoop and Vicky Christina Barcelona together, and for a time, ScarJo was considered one of Woody's greatest "muses." She was asked, shortly after Dylan Farrow first went public with her scathing op-ed that year, if she would ever work with with Woody again. Scarlett said: "I don't see why anyone wouldn't." She was asked in greater depth about the Dylan op-ed in an interview with the Guardian in 2014, and here's what she said:
"I think it's irresponsible to take a bunch of actors that will have a Google alert on and to suddenly throw their name into a situation that none of us could possibly knowingly comment on. That just feels irresponsible to me. I'm unaware that there's been a backlash [against Woody]. I think he'll continue to know what he knows about the situation, and I'm sure the other people involved have their own experience with it. It's not like this is somebody that's been prosecuted and found guilty of something, and you can then go, 'I don't support this lifestyle or whatever.' I mean, it's all guesswork. I don't know anything about it. It would be ridiculous for me to make any kind of assumption one way or the other."
"I mean, it's all guesswork." Yeah. That's the thing about believing women, right? When Dylan Farrow writes down what happened to her, you have to make a choice about whether you believe her. When Dylan Farrow goes on CBS This Morning and says, on camera, what happened to her, you make a choice then too. Yes, it is he said/she said. Yes, we don't have "proof" and "evidence" or a criminal conviction. It's guesswork in that we're "guessing" (choosing) whom to believe.
Why this trip down memory lane? Because Scarlett Johansson got up at the Women's March over the weekend and burned James Franco.
She said: "My mind baffles… How could a person publicly stand by an organization that helps to provide support for victims of sexual assault while privately praying on people who have no power? I want my pin back, by the way." She also seems to be alluding to Aziz Ansari too. So… it's a thing. Everybody is on hyper-vigilant Hypocrisy Watch these days so of course Scarlett's 2014 comments about Woody Allen were brought up. Why is it all "guesswork" when it involves Woody Allen, and yet it's not just "guesswork" when it involves James Franco? Franco hasn't been convicted of anything either, and the only evidence we have is women coming forward and telling their stories, like Dylan Farrow did. Why does Scarlett believe Franco's victims' stories and not believe Dylan Farrow?
I should note, however, that I find the gleeful nature of calling out ScarJo's hypocrisy to be unseemly in some quarters, mostly because she's been an object of derision by ultra-conservatives for a long time. Like, call her out for being a hypocrite, for sure. But… I don't know, there are so many alt-right d-bags who hate her, it makes me feel protective of her a little bit.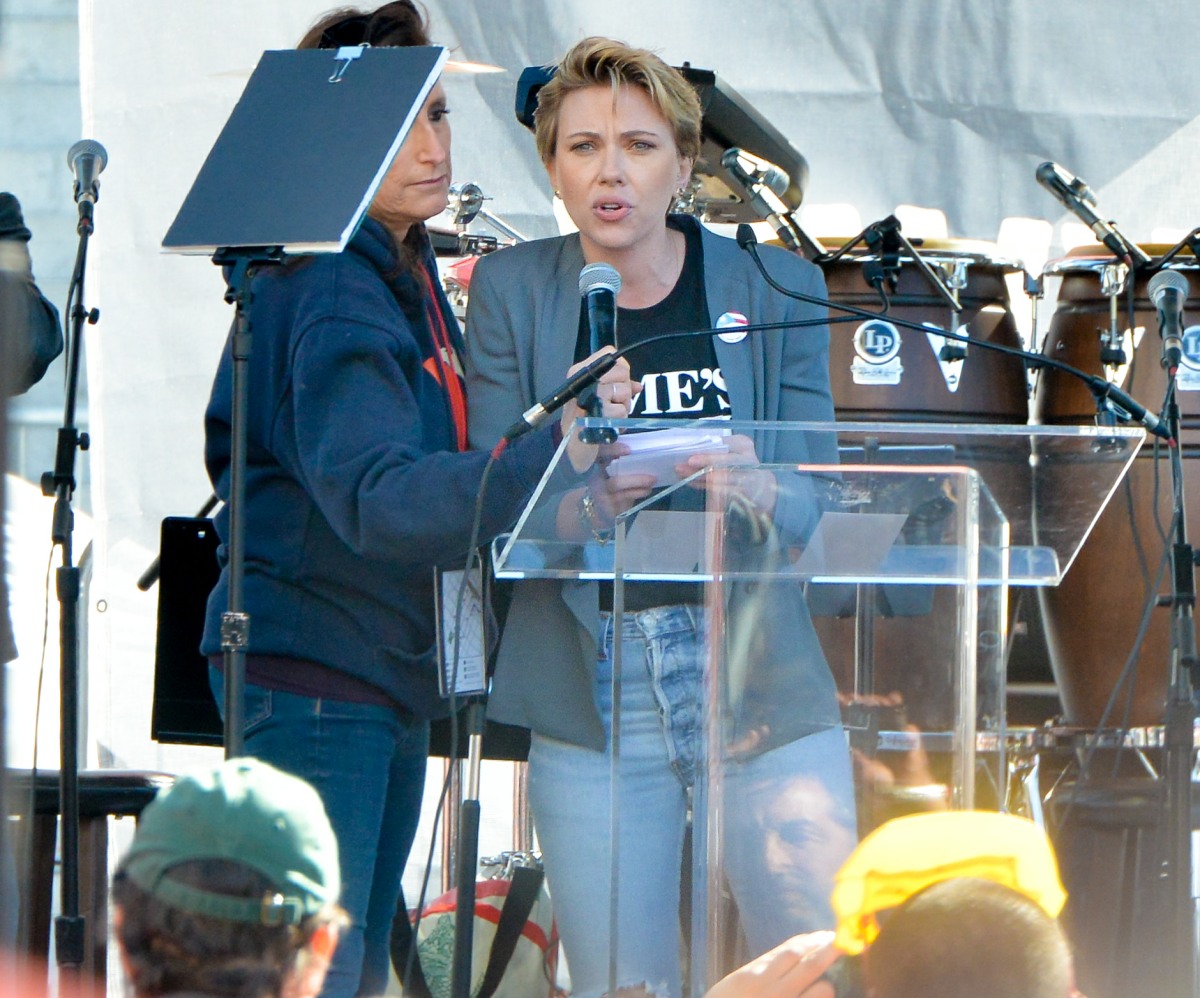 Photos courtesy of WENN.