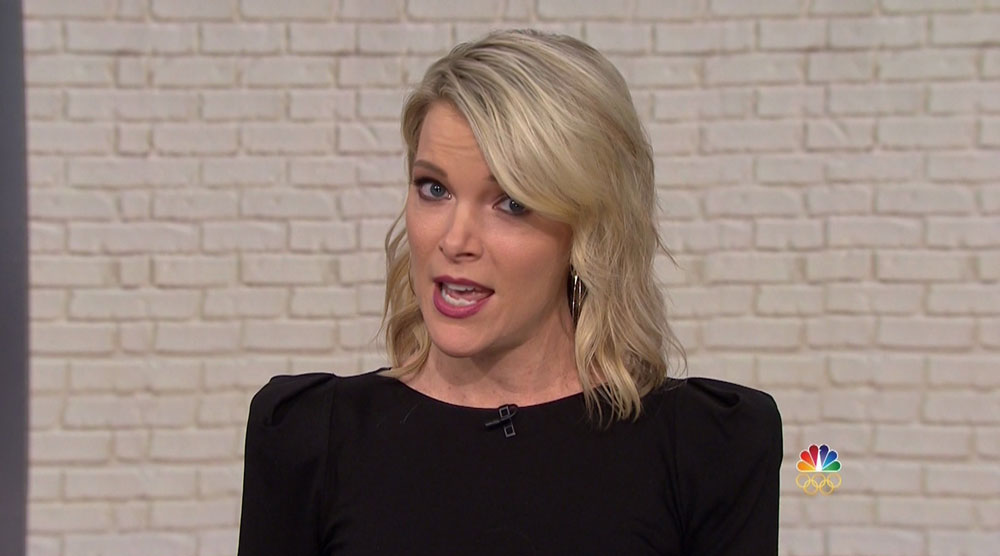 Megyn Kelly is a hack and she's bad at her job. I think that's well established by now. Back in September, Megyn asked Jane Fonda, during a joint interview with Fonda's costar, Robert Redford, about Jane's plastic surgery. It was an inappropriate time and place to bring up that topic. Megyn should have known better and Fonda called her out about it afterwards.
In an interview on The Today Show to promote Grace and Frankie last week, Jane Fonda and Lily Tomlin were joking around when Jane made a topical off-the-cuff riff on Megyn. They were talking to Hoda and Savannah, it was a throwaway joke and everyone laughed. This is what they said and the video is below.
Hoda: How long have you two known each other?

Lily: Oh my God… Before your first facelift.

Jane: Who are you, Megyn Kelly?

Lily: Oh, that's right, I forgot she was the one!
[Transcript thanks to Dlisted]
The Today Show put this on their Twitter and everything. So it's not like they're protecting Megyn Kelly or thought this was rude.
Jane Fonda had quite the response to Lily Tomlin's facelift comment pic.twitter.com/2qUUxReqiy

— TODAY (@TODAYshow) January 16, 2018
Jane made a comment that would get little to no traction except Megyn had to respond to it by attacking Jane and accusing her of being "fixated" on her! Megyn did this as a hot take on her show and her response was so over-the-top it was comical. Here's the video and thanks to Page Six for their description of what she said. It's actually worse than they make it out to be.
"And now, a word on Jane Fonda …who appears to be fixated on an exchange I had with her *months ago* on this show" #MegynTODAY pic.twitter.com/jmUMlGFaJr

— Megyn Kelly TODAY (@MegynTODAY) January 22, 2018
"When she first complained, I chose to say nothing," Kelly told her audience, adding, "It's time to address the 'poor me' routine."

Kelly said Fonda was promoting a film "about aging. To her credit, she has discussed her cosmetic surgery pretty much everywhere before coming on our show."

She then showed several clips of Fonda talking about her surgery during TV appearances, including on NBC's "Today" and CNN's "Larry King Live."

Kelly said she has "no regrets about that question. Nor am I in the market for a lesson from Jane Fonda on what is or is not appropriate."

She then dredged up Fonda's sordid episode during the Vietnam War at the height of her activism….

"This is a woman whose name is synonymous with outrage," Kelly said. "Look at her treatment of our military during the Vietnam War. The moral indignation is a little much. Honestly, she has no business lecturing anyone on what qualifies as offensive."
Megyn is so hurt by Jane's little joke that she attacked Jane's activism from 45 years ago! Jane has apologized for that so many times, and much of the lore around Jane's visit to Vietnam is false and inflammatory. Megyn's response is so tone deaf and shows why Megyn is completely unsuited for this job. She did a sh-tty interview and instead of just owning that and/or ignoring the criticism, she's defending herself and acting like Jane is still talking about it. She's not, Jane made a joke!
Did you ever make a mistake a school or on the job that became a thing? I have, and the only way to escape that story is to ignore it and/or laugh along like it doesn't bother you. Defending yourself will just bring everyone's attention back to the dumb story again. So Megyn either wanted this negative attention or she thought this would be a good way to hit back at Jane. Either way, she sucks as an interviewer and media personality. We already knew that though.
So Megyn Kelly has been trending all day because people are realizing that despite exploiting #MeToo & #TimesUp victims for ratings, she's not pro-woman after all! Now when are yall going to check her for the racist comments she used to make at Fox News? #MegynKelly #JaneFonda

— Jawn Murray (@JawnMurray) January 22, 2018
Remember when #MegynKelly spent a full segment reassuring everyone Santa Claus was white. I don't remember her coming under this much heat when she spent HOURS after a police shooting lambasting the black community for producing an "anti-cop, thug mentality". Spare me the outrage

— Francis Maxwell (@francismmaxwell) January 22, 2018
That @TODAYshow would tweet this, let alone allow #MegynKelly to say this suggests such tone deafness re women's messaging & the quantum leaps we're making right now…it's actually astonishing, and quite frankly unforgivable. https://t.co/YP9gCsfir1

— Nancy Lee Grahn (@NancyLeeGrahn) January 23, 2018
It took a minute, but she finally showed her face. Megyn Kelly had no business on real television. Her Jesus and Santa are white arguments alone should have precluded this ridiculousness. Kelly isn't fit to the Jane Fonda's work out shoes. #megynkelly #JaneFonda

— Melinda (@MelSloop) January 22, 2018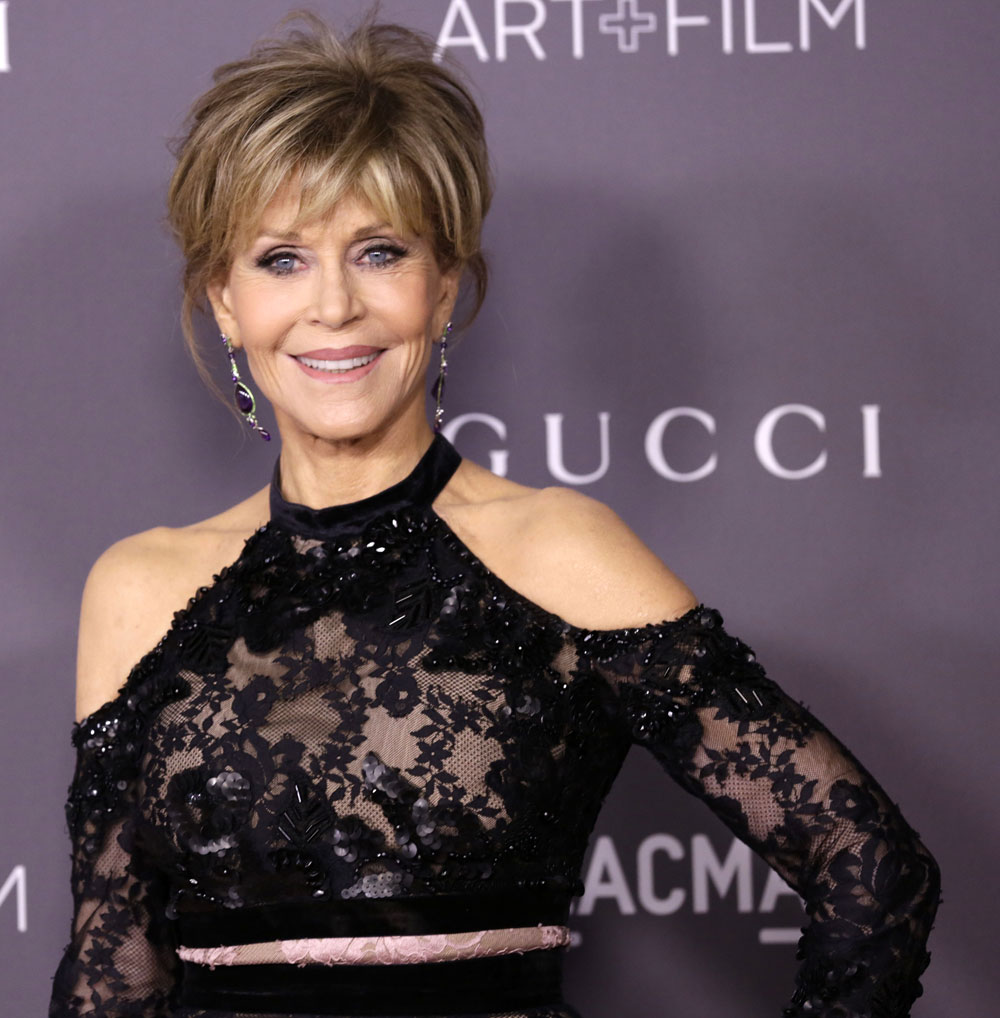 photos credit: WENN