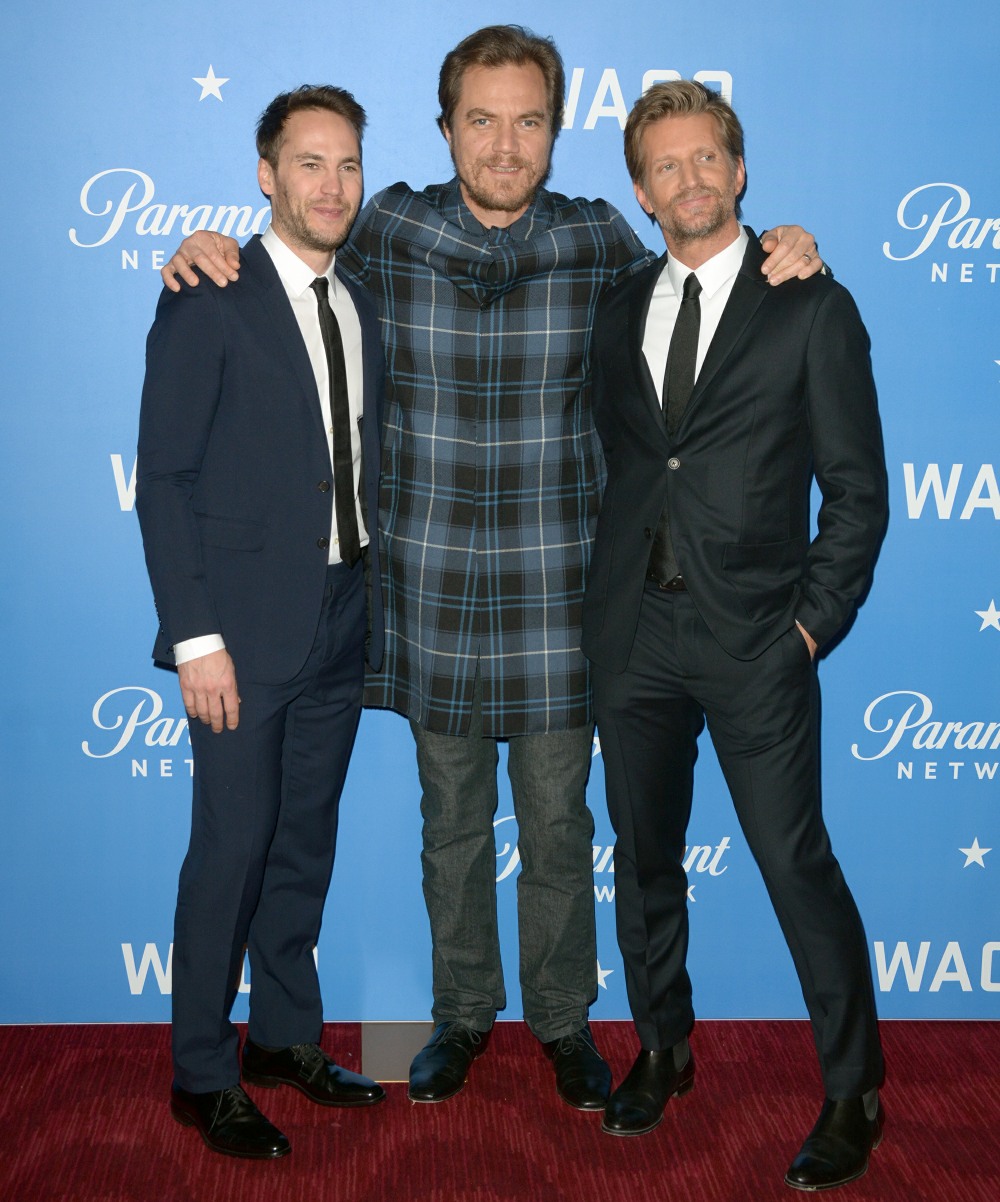 Whenever you think that America is a sh-thole led by a Stable Genius dictator, just remember that we did one good thing: we produced Michael Shannon. These are photos of Michael Shannon at the Lincoln Center premiere of Waco, the six-episode miniseries about David Koresh. Shockingly, Koresh is not played by Shannon (that would have been fascinating casting). Koresh is played by Taylor Kitsch, and Shannon plays Gary Noesner, the FBI agent investigating Koresh and trying to negotiate his surrender (that didn't end well). Taylor, Michael Shannon, Paul Sparks and Andrea Riseborough are all in these photos.
Michael Shannon is well-known for his wacky and amazing taste in clothes. He doesn't like wearing boring suits – he regularly turns up at industry parties wearing one of his beloved Hawaiian shirts, and he also loves to wear jackets and t-shirts from the productions he works on. For this premiere, he chose a snazzy plaid… coat/tunic thing. I don't even really know what this is. But it's amazing and he looks amazing in it. He is a national treasure.
Shannon has been skipping all of the awards shows this year, even though he has a sizeable role in The Shape of Water, which will likely pick up a few big Oscars this year. Apparently, he skipped the Golden Globes because he was performing some kind of tribute to Iggy Pop. He was shirtless. It was good.
Michael Shannon does a damn fine Iggy Pop impression. (@MetroChicago for Sons of the Silent Age's tribute to Bowie's Berlin trilogy.) pic.twitter.com/HCZHOCmHsA

— Chuck Sudo (@BisnowChiChuck) January 7, 2018
Also: I would. He is so sexy and delightfully weird.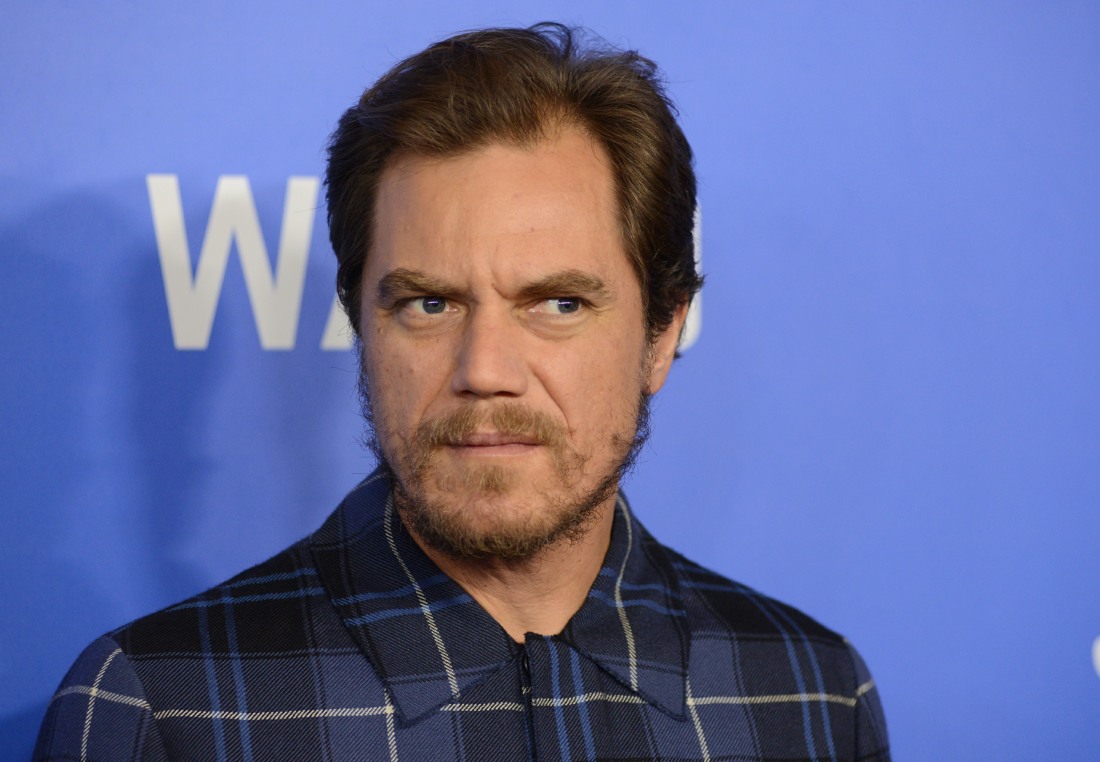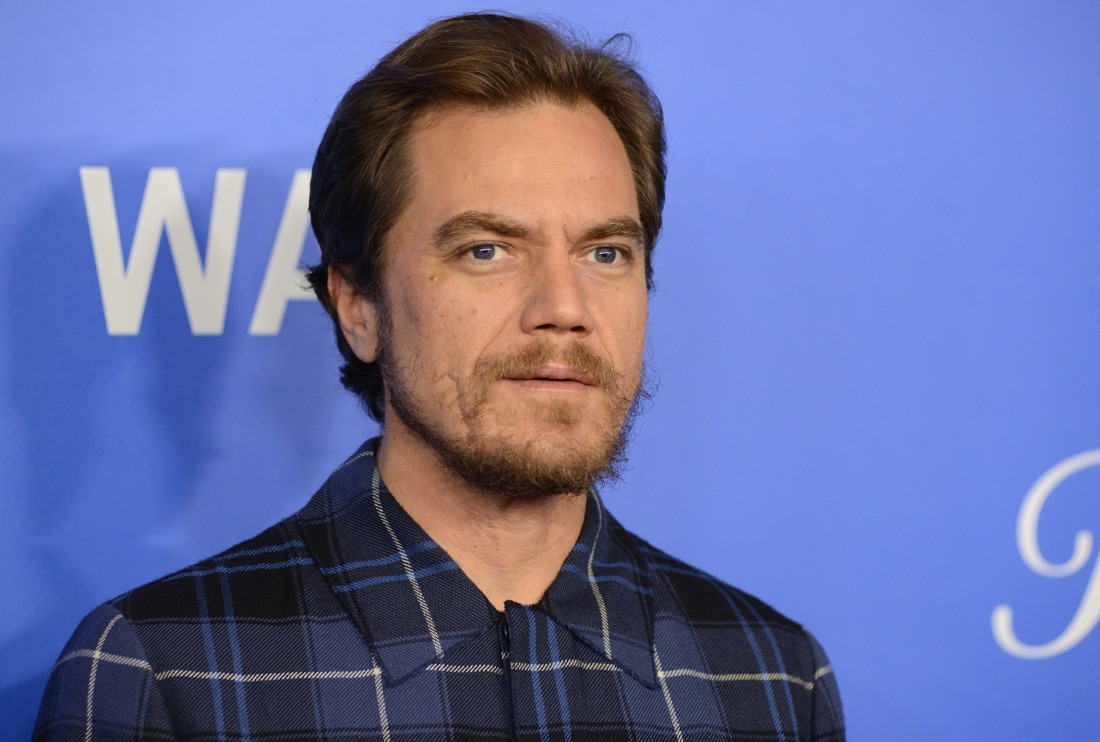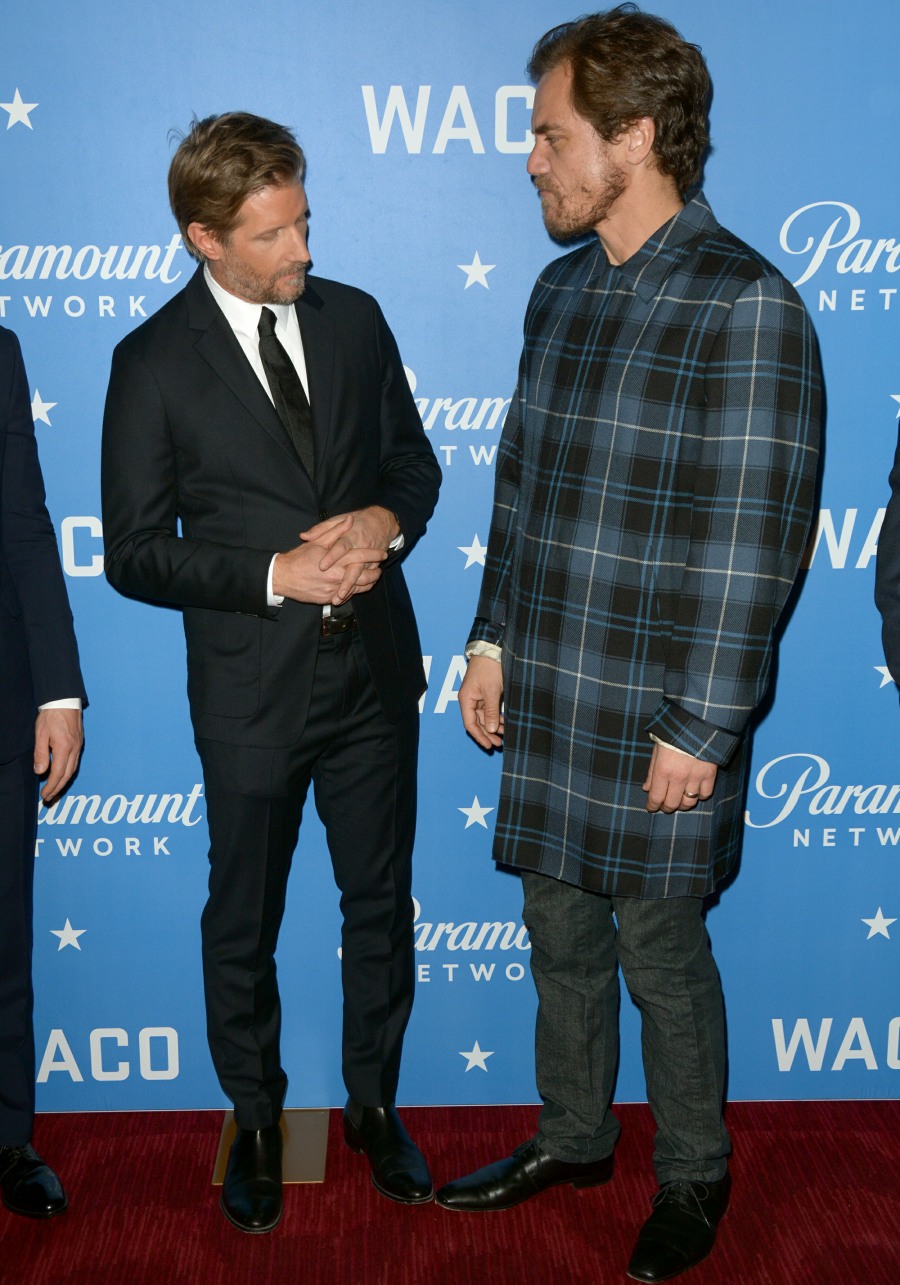 Photos courtesy of WENN.