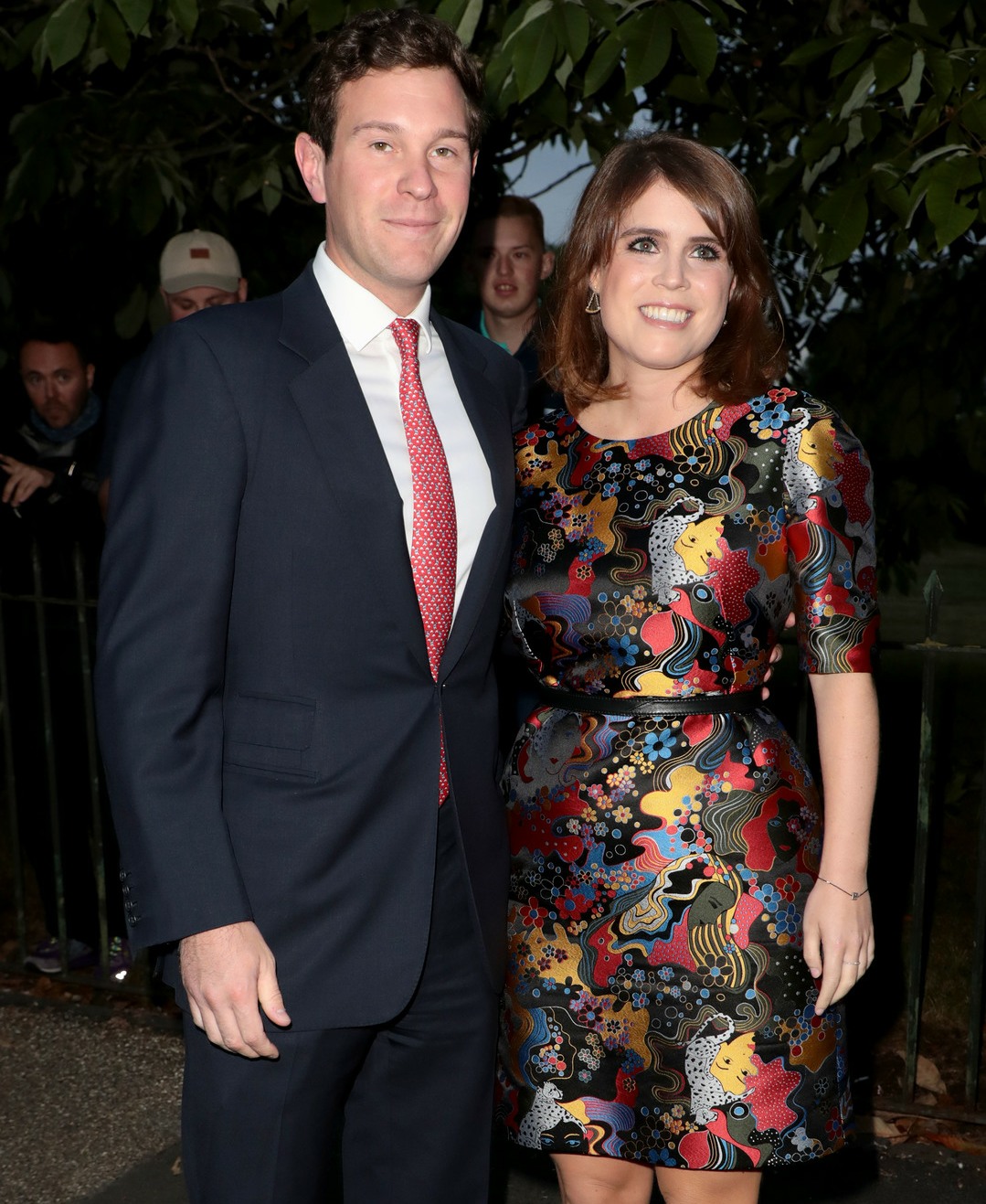 I've been trying to figure out how I feel about Princess Eugenie's husband-to-be. I didn't know much about him before the engagement announcement, and we haven't really learned that much about him since. He runs in the same circles as Eugenie, he's well-educated and it looked like he got a chemical peel before the announcement. Eugenie was the one who impressed me in the interview – she came across as the confident one, like she was the "star" of the couple. Well, now Jack's grandmother has basically confirmed all of that and more. Grandma says her grandson is kind of a moron and then grandma does the British version of "bless her heart for agreeing to marry such a dumb-dumb."
Princess Eugenie has been praised by her fiance's grandmother for agreeing to marry her "charming" grandson — but joked he is not the "most intelligent". Joanna Newton, 91, told MailOnline: "I never thought he would get married to a royal. He's a charming boy and all that but not the most intelligent and I would never have thought this would happen."

Brooksbank's grandmother described him as a "good egg" and told MailOnline: "I think it says a lot about Eugenie that it's him she wants and it's lovely."

The pensioner said her wine merchant grandson, 31, and his 27-year-old fiancee — who have said they will marry this autumn — had wanted to exchange vows in September but were now looking at October as their wedding month. The couple announced their engagement yesterday with a pink sapphire ring in what will be the second of two royal wedding this year following Prince Harry and Meghan Markle in May. With the Queen and Duke of Edinburgh traditionally spending September in Scotland at Balmoral, the month was unlikely to have been a serious contender for the wedding. The monarch usually returns from her summer break in the second week of October, making dates around the middle of that month the likely period for the royal nuptials.
"I think it says a lot about Eugenie that it's him she wants." GRANNY SHADE. When your grandmother is basically telling the world that your fiancee could do better, that's pretty bad (and hilarious). So now we know… maybe Eugenie is sort of settling for Jack Nice-But-Thick (as the Brits would say).
As for the speculation about the wedding… it's not that friggin' hard, people. The wedding will most likely be in early or mid-October. A lovely fall wedding!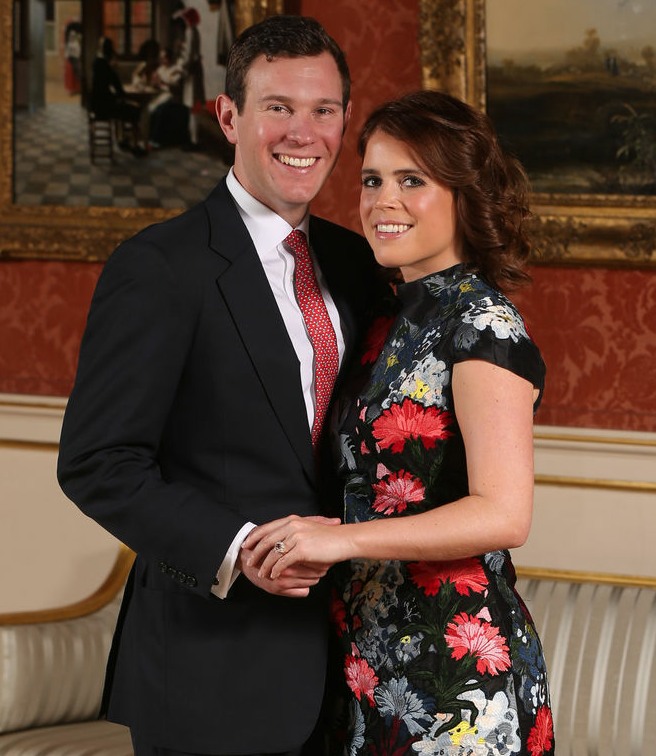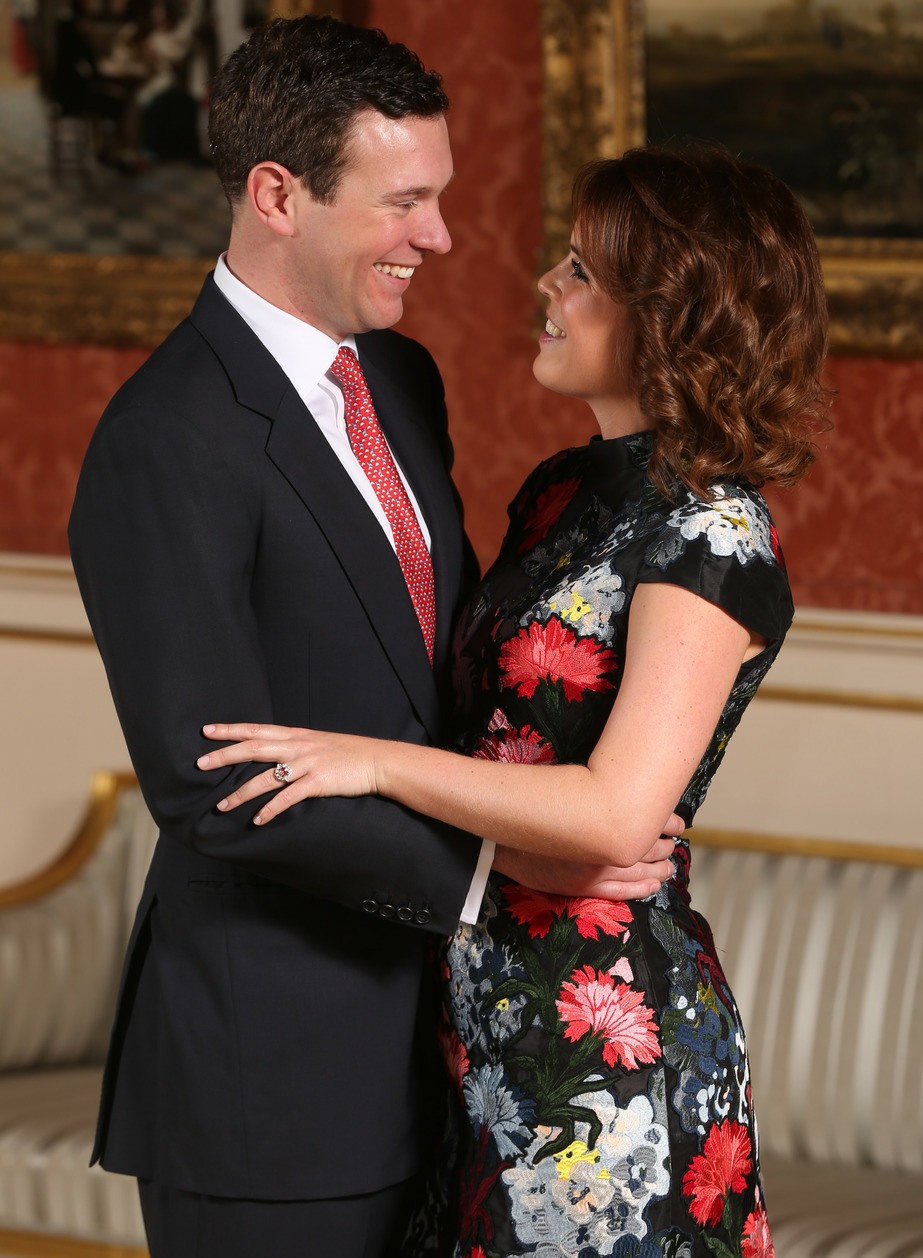 Photos courtesy of WENN, Pacific Coast News.