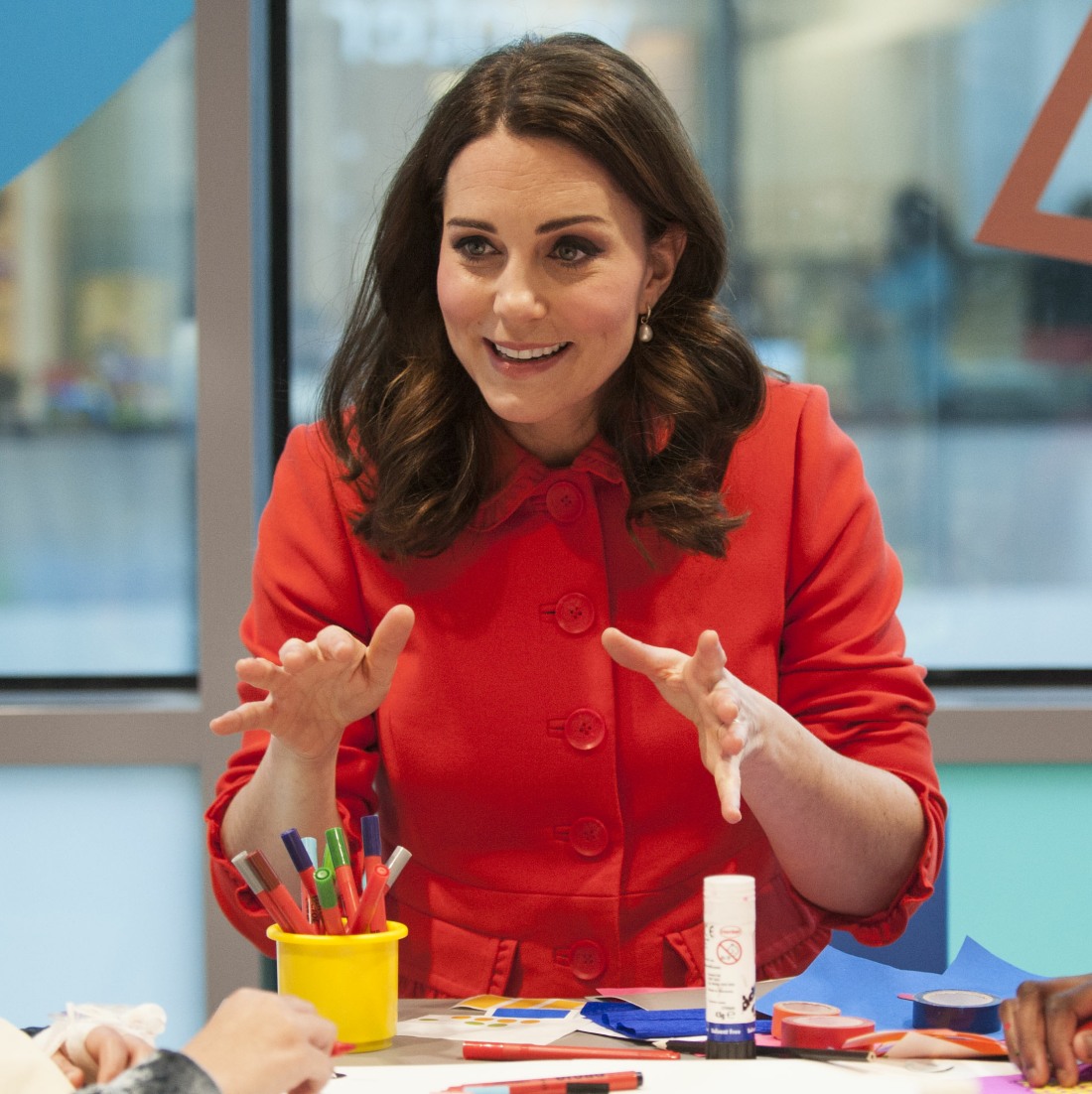 Back in the first years of marriage, the Duchess of Cambridge's hair was out of control. I think she got addicted to the volume she achieved with hairpieces and weaves, so she just kept adding more and more until her head looked like a sausage-curled cotton ball. Eventually, she went for a less hilarious look, gently phasing out the tight doll curls and cutting her hair to a more manageable length. She started wearing fewer hairpieces and weaves, although in many appearances, you can see that she still clings to that "fall" wiglet in the back to give her some volume. My point? Kate's hair is a mystery wrapped in an enigma, and that enigma is wearing a noticeable wiglet. But Kate wants you to know that she donated HER hair to a charity. For sure.
The Duchess of Cambridge has donated some of her hair to go towards making wigs for young patients suffering from cancer. The 36-year-old's hairdresser is believed to have trimmed more than seven inches from her usual length. An aide is believed to have picked up the hair which is thought to have been sent to the Little Princess Trust. The organisation helps make wigs for children who have lost their own hair after receiving chemotherapy or radiotherapy treatment.

The idea is believed to have come to the Duchess after she had her hair cut at Kensington Palace by hairdresser Joey, 30, who works for Richard Ward Hair in Chelsea.

'Four months ago Joey persuaded her it was time to take off some of her hair; he said it was just getting too long,' a royal source told the Daily Express. 'While Joey was snipping away the idea came to her of doing some good with it rather than throwing it away. She mentioned it to Joey, who thought it was a brilliant idea. It was sent using someone else's name, so that the trust didn't know it was from a royal source – they just thought it was from a female donor in the Kensington area.'

The source added: 'It's lovely to think somewhere a little girl is happily wearing a wig made from a real princess's hair. It's a very heartwarming thing for Kate to have done, and very thoughtful to use hair that would have otherwise just been thrown away.'
I have this image of Kate sitting in her Kensington Palace home-salon, being worked on by six hair stylists, and tossing them one of her wiglets: "Give this to the children!" Then she looks in the mirror and says to herself, "My goodness, I am such a selfless person!" In truth, the wigs-for-cancer-patients charities are great and if she really did this, good for her. But there are so many parts of this story that ring false to me. I mean, seven inches of hair? She got a dramatic haircut several years ago, but she didn't get seven inches taken off four months ago. I also have my doubts that a wig charity would accept some highly-processed hair, right? Maybe Kate's hair isn't as processed as I think it is though – reportedly, she insists on organic dyes, so maybe they would take her hair.
PS… I know this "donate her hair to charity" story is about a week old, but here's a late-breaking Keen Hair update: Kate's hairdresser Amanda Cook Tucker had to delete her Instagram last week because she posted a photo of the 13 hairbrushes she needed for the Sweden-Norway tour. Tucker posted the photo of the brushes with an eyeroll emoji. Ooooh… that's interesting.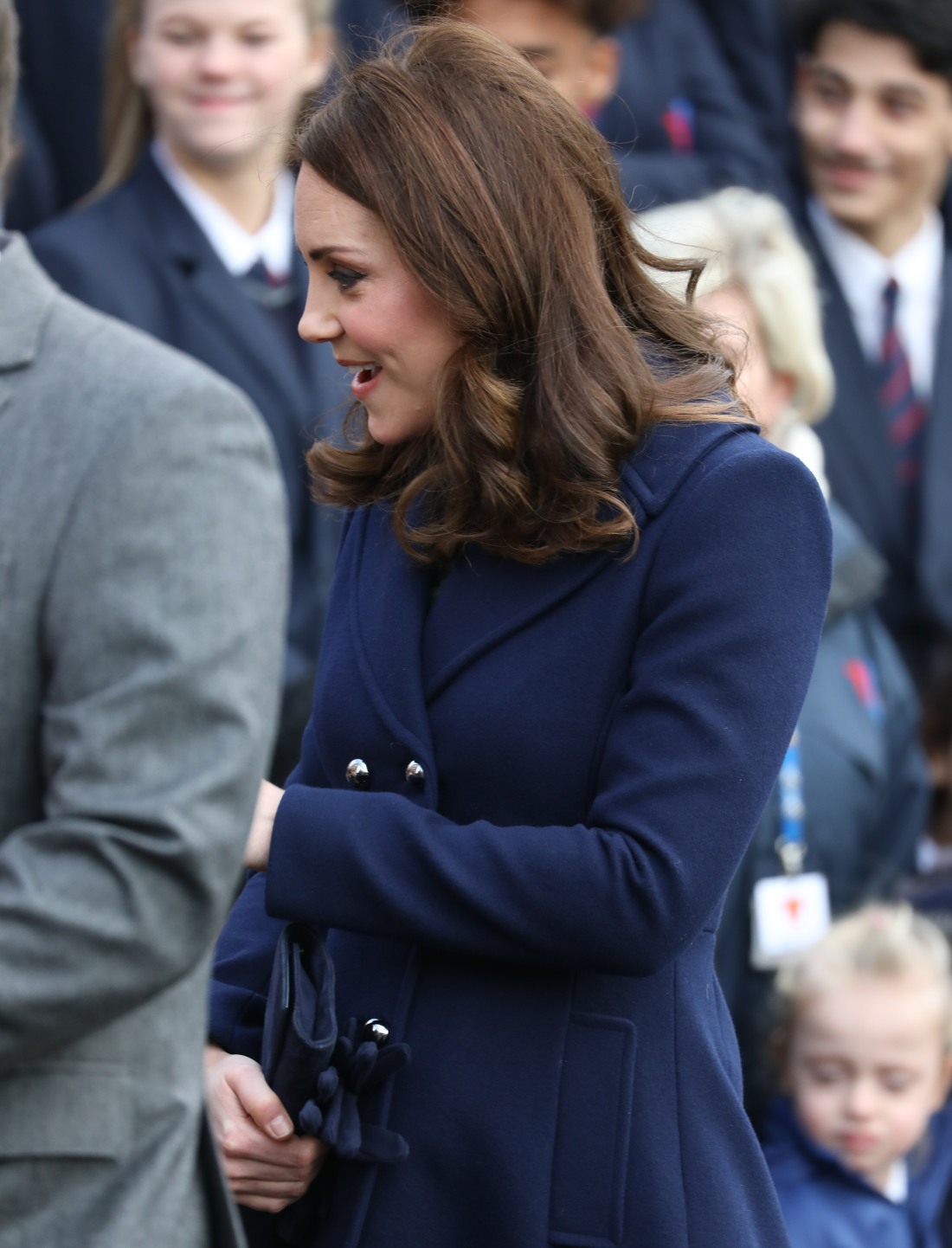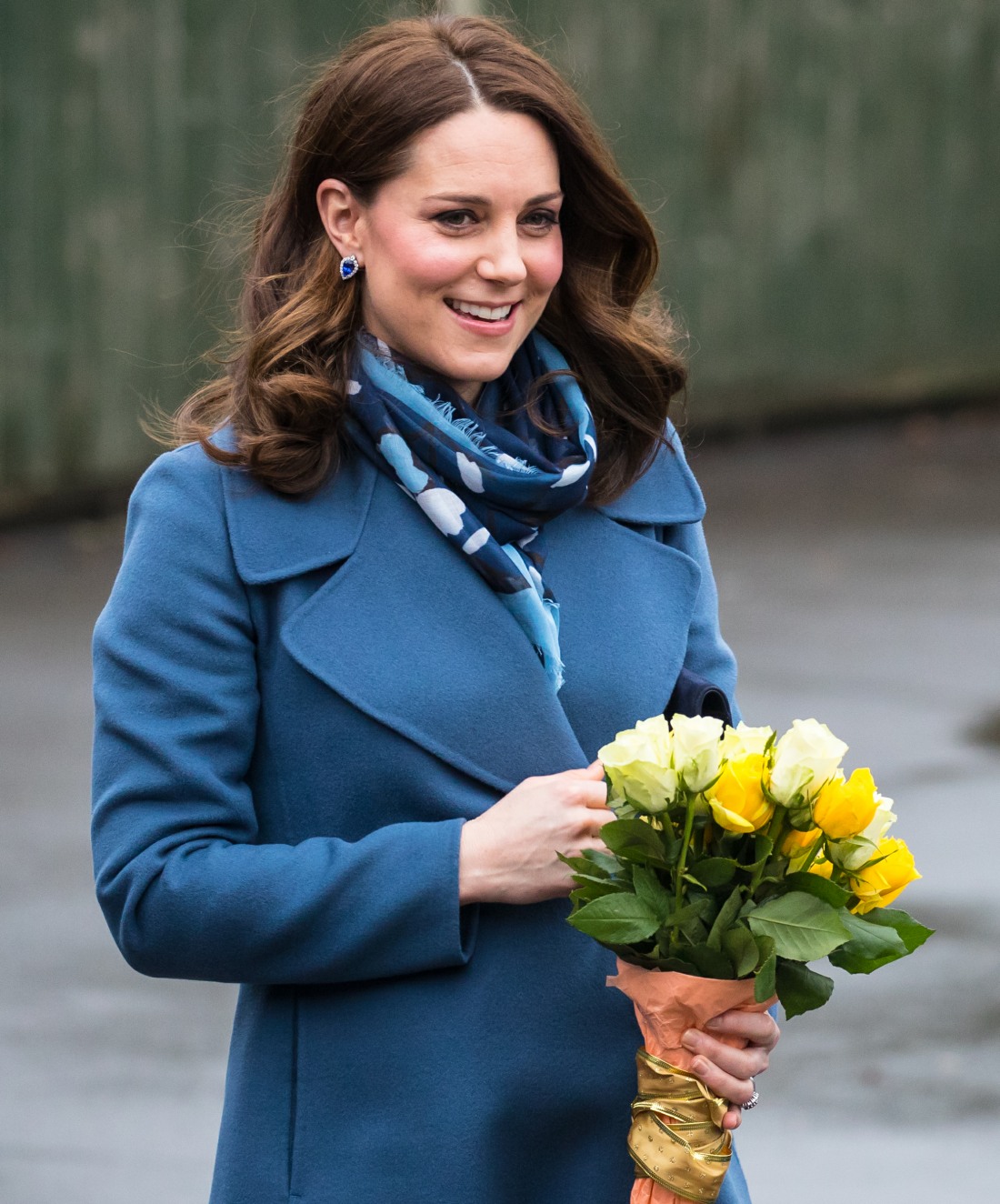 Photos courtesy of WENN.