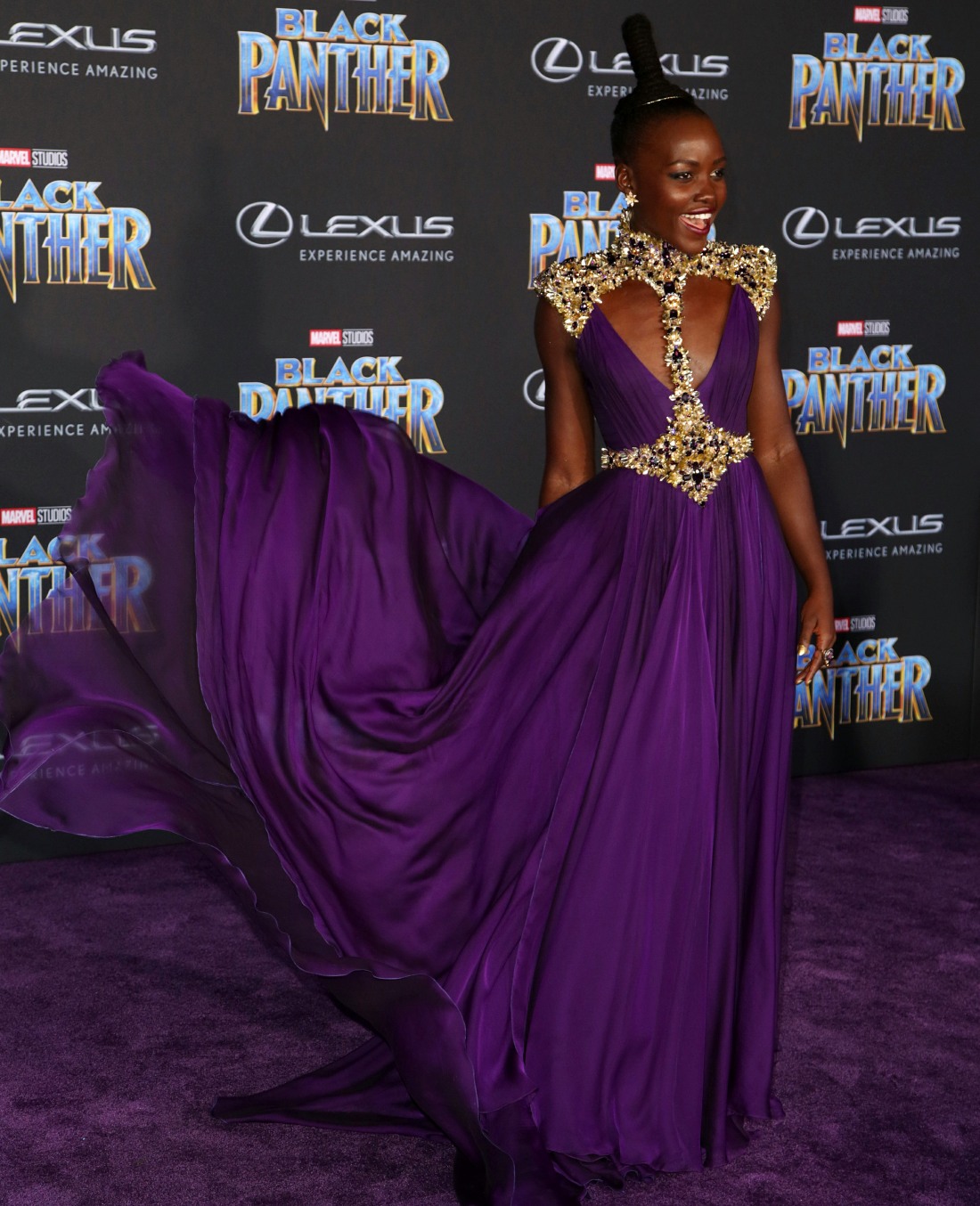 If you were a black actor in the greater Los Angeles area on Monday night, you were probably on the purple carpet for the big Black Panther premiere. Black Panther comes out in a little more than two weeks, and I'm SO glad the first big premiere event was in America – as opposed to London, where Marvel does first-premieres some of their films. This was also the one premiere where I don't mind a bit of theme-dressing. Celebrities wanted to dress in a way to honor the first stand-alone African-superhero film, and it really worked. The biggest purple-carpet star was Lupita Nyong'o in this Atelier Versace gown. Versace customized this for her, and she wanted it to be purple to symbolize power and nobility, with the gold parts to make her look like a warrior, like she's wearing armor. Basically, she's supposed to look like a warrior princess. It works.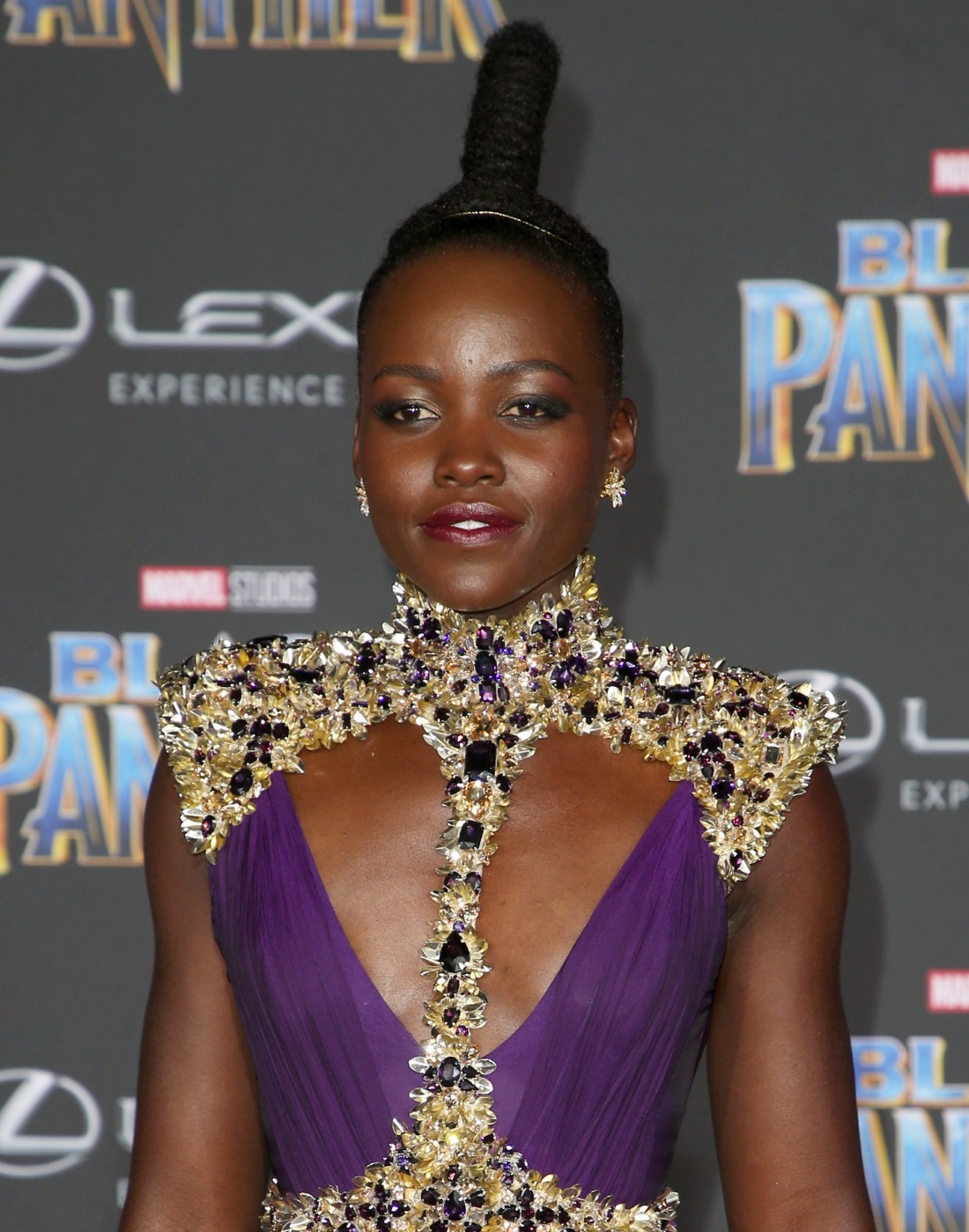 Chadwick Boseman in Emporio Armani. I love his jacket! I would love a ladies' version of this jacket.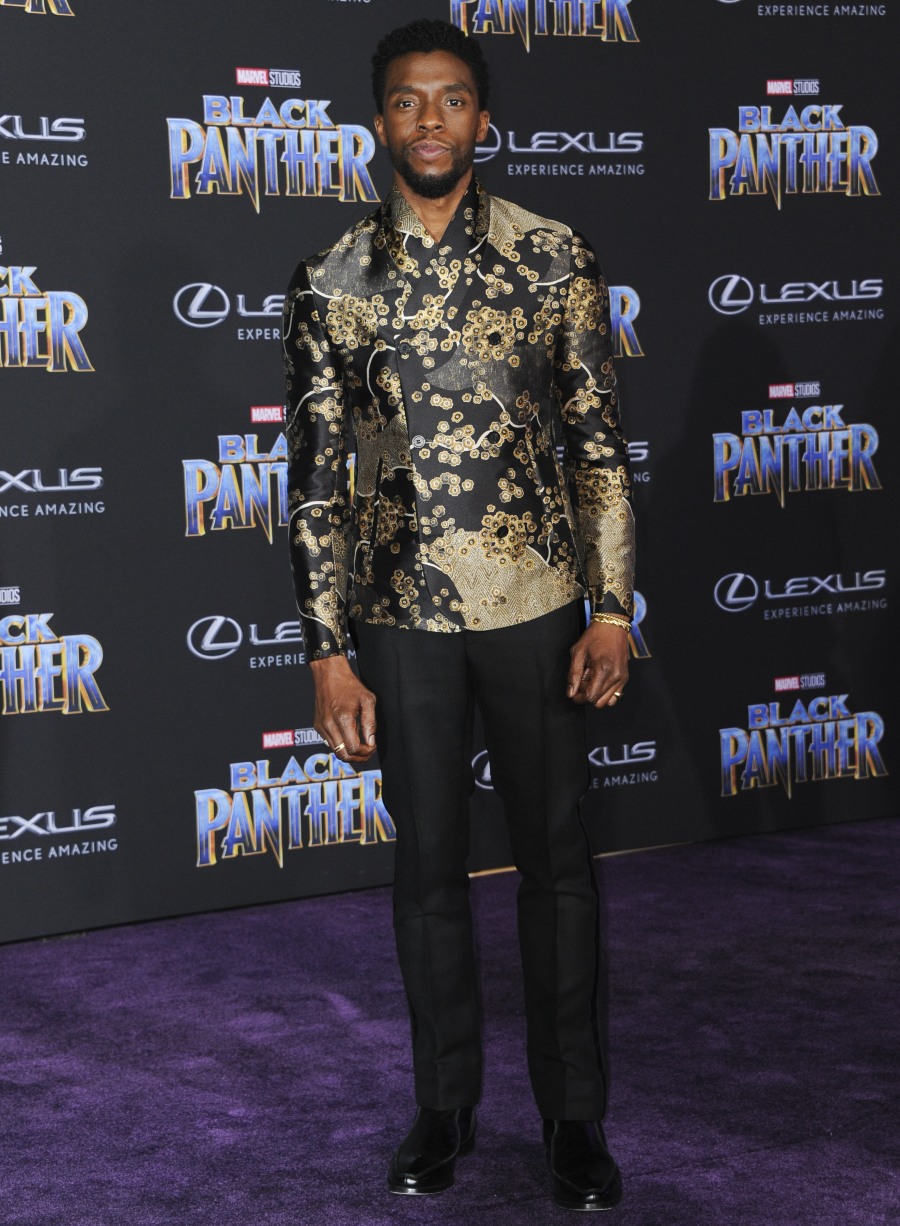 Michael B. Jordan looks lovely in his all-black – with some gold accents – ensemble.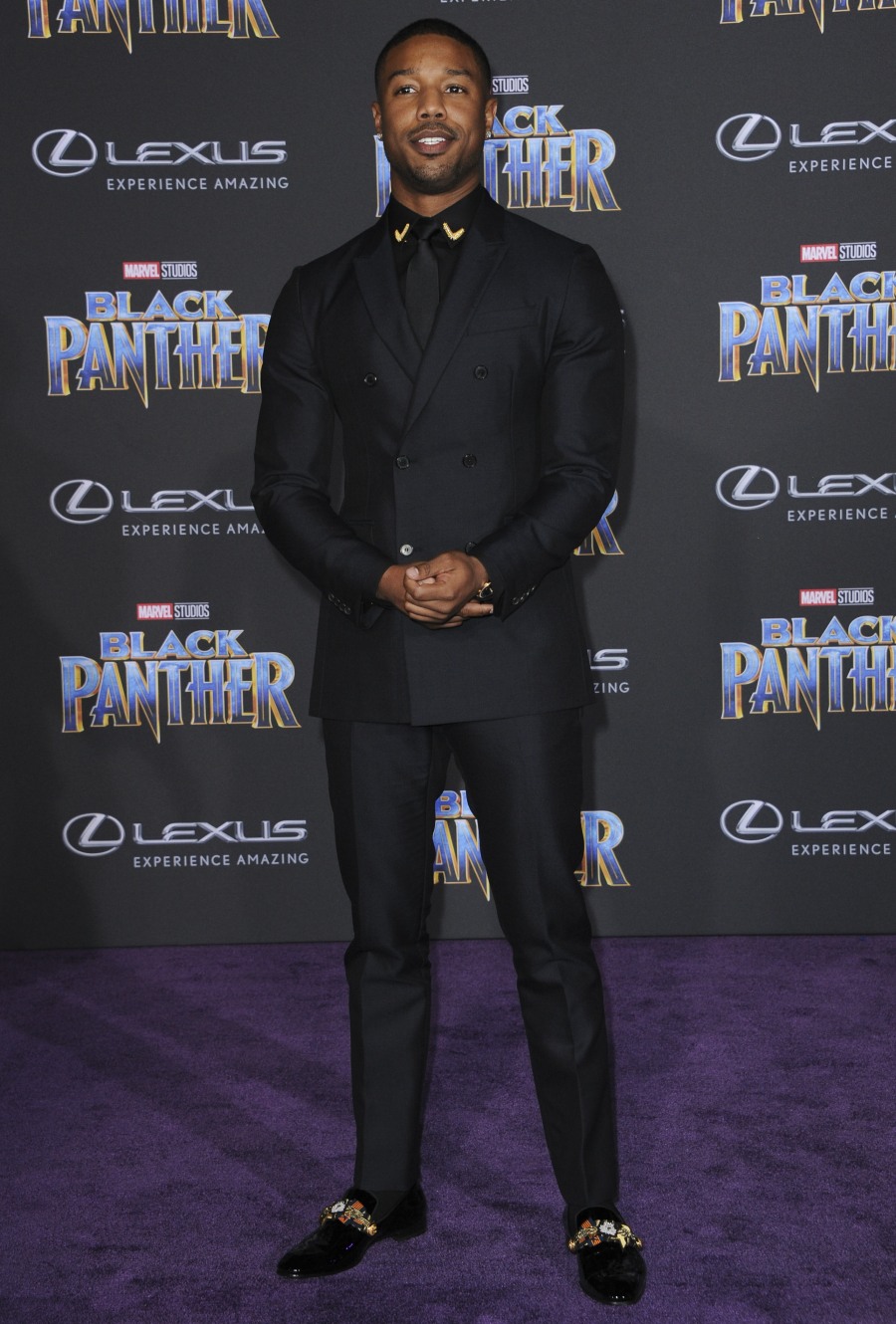 Issa Rae had my favorite look of the "just here to see Black Panther" attendees. Issa wore this Rosie Assoulin Resort 2018 dress, which is just a really great and fun look.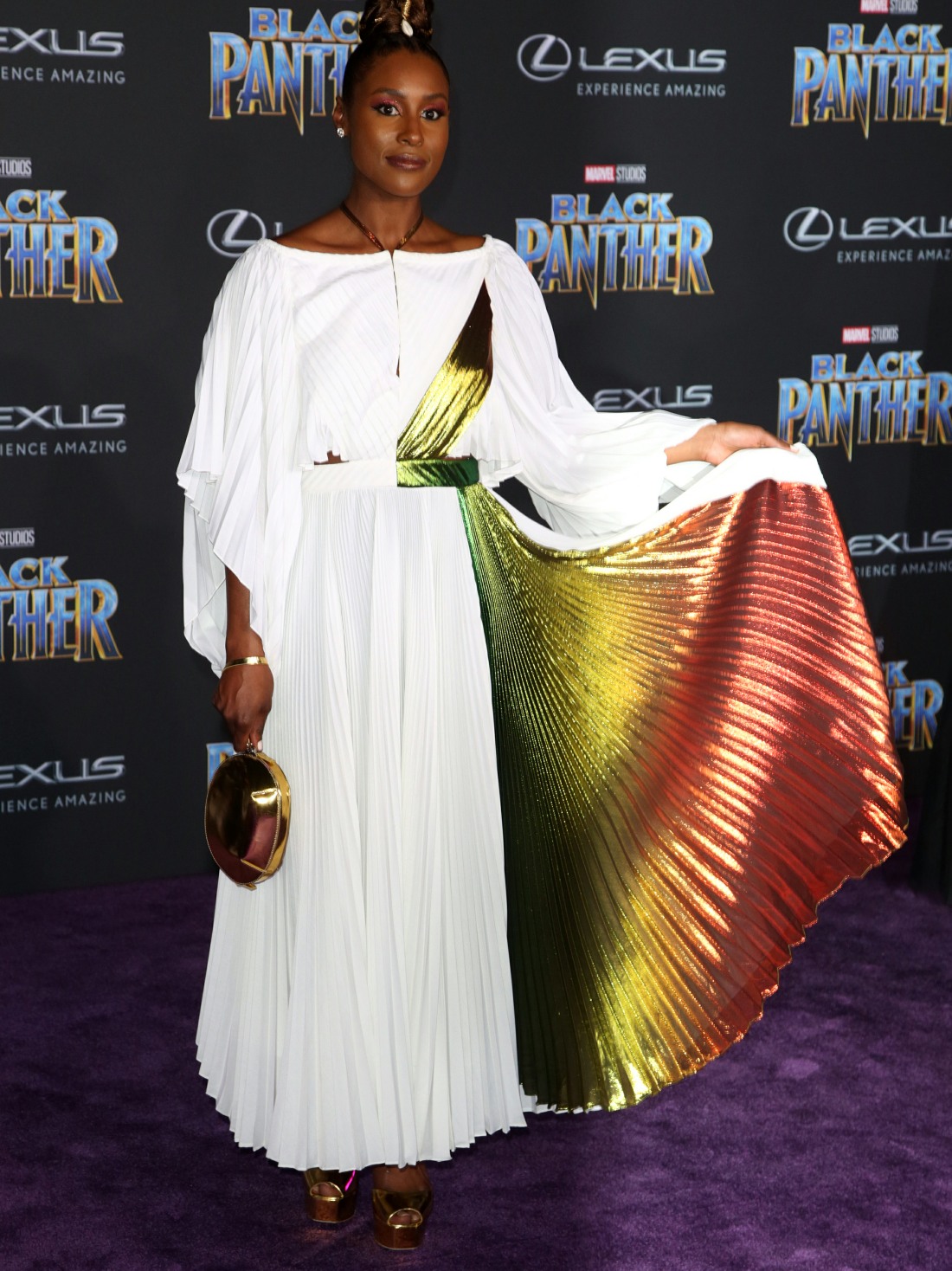 Danai Gurira in Viktor & Rolf. I appreciate what she was trying to do here, but the dress kind of failed her. The fabric is too shiny and the dress doesn't seem to be tailored properly. It's too slouchy to really look badass.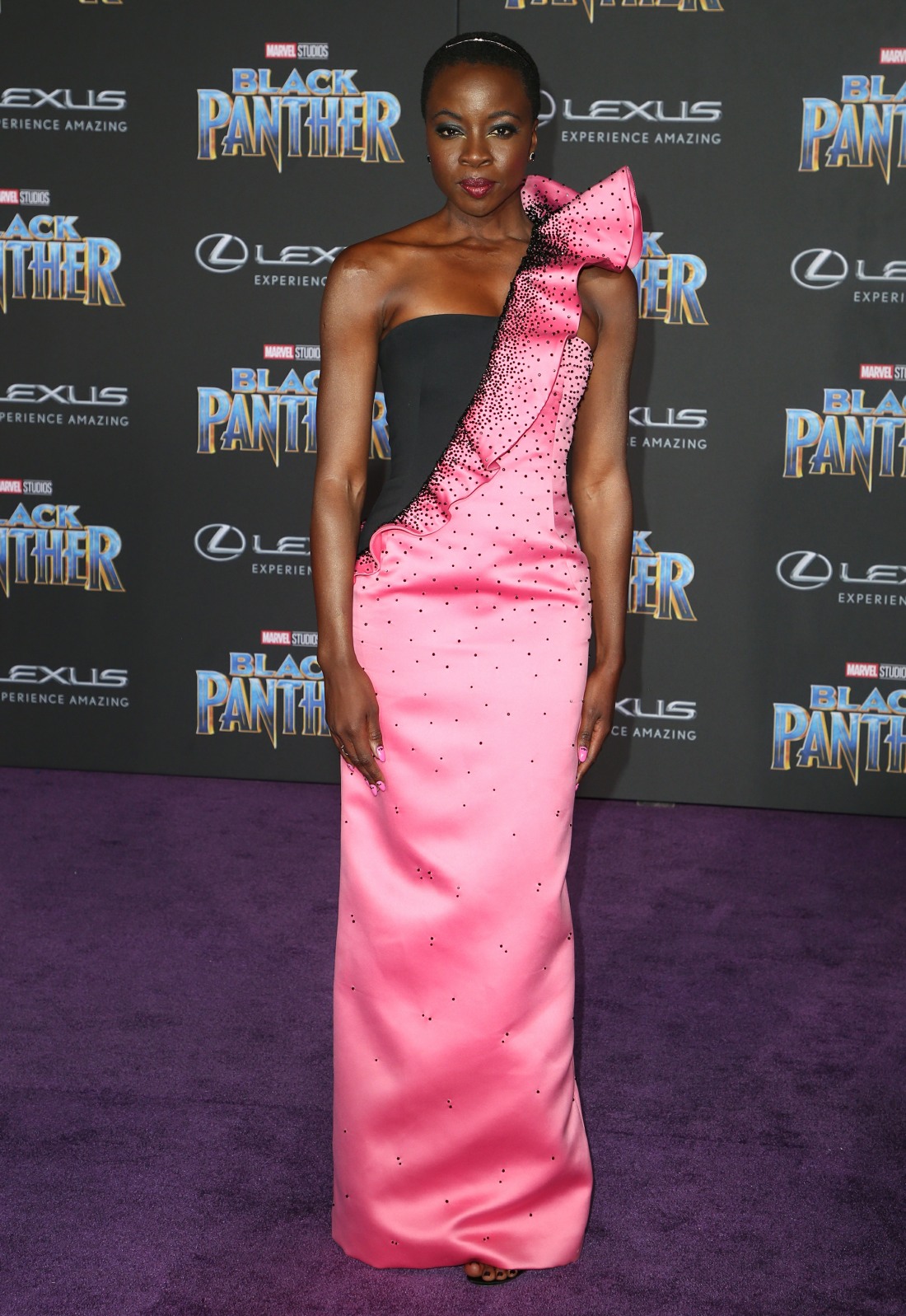 Don't get me wrong, I want to encourage Janelle Monae to continue to wear colors other than white and black. But this is probably too busy? This is Christian Siriano's Pre-Fall 2018, and I've been trying to figure out what I would do here – like, she's close to being totally fine. I think maybe it would be just as simple as making her take off the blue and white shrug?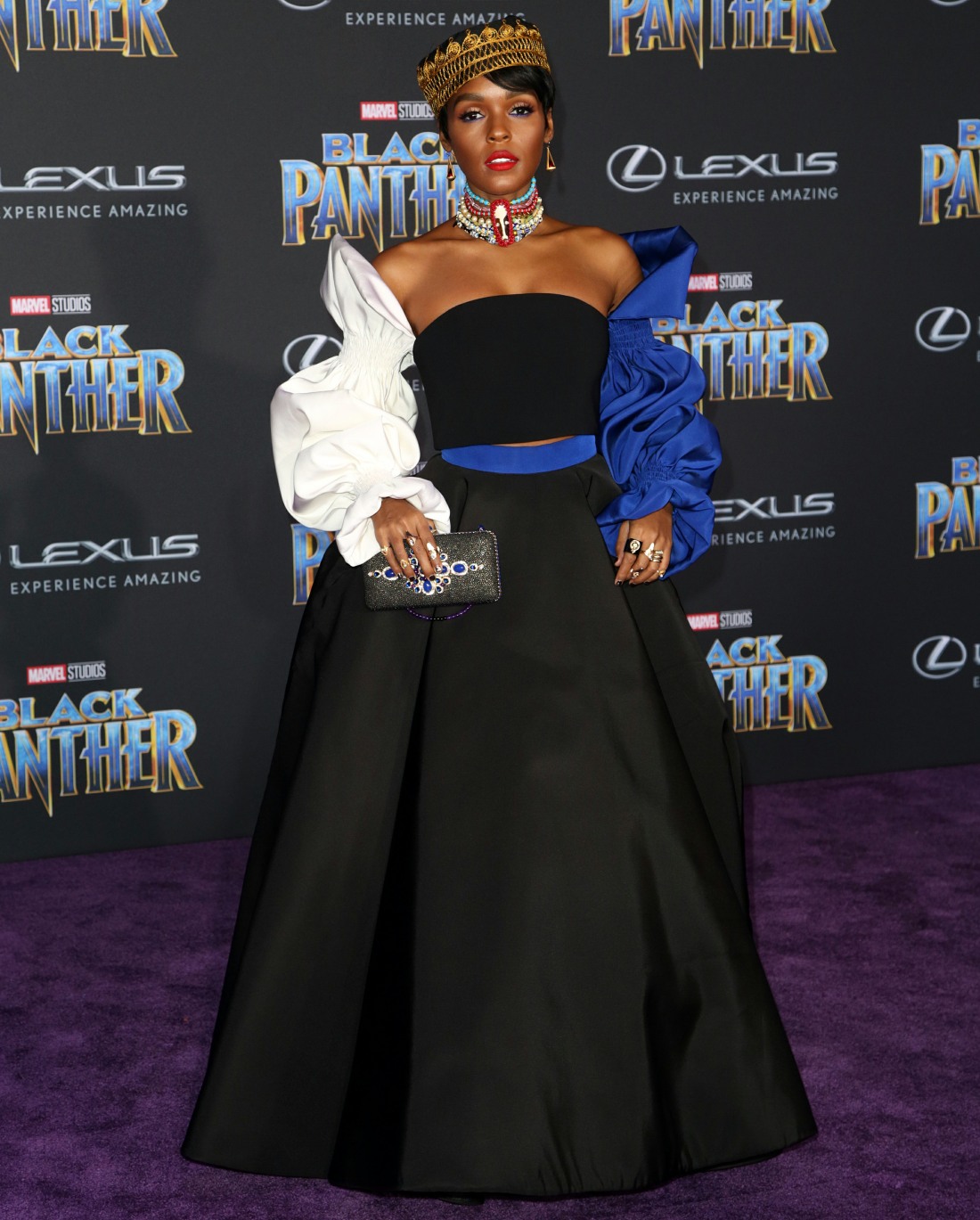 Tessa Thompson in Elie Saab glam-widow gear. She's so lovely, it would have been nice to see her in something brighter and, you know, not this black doily.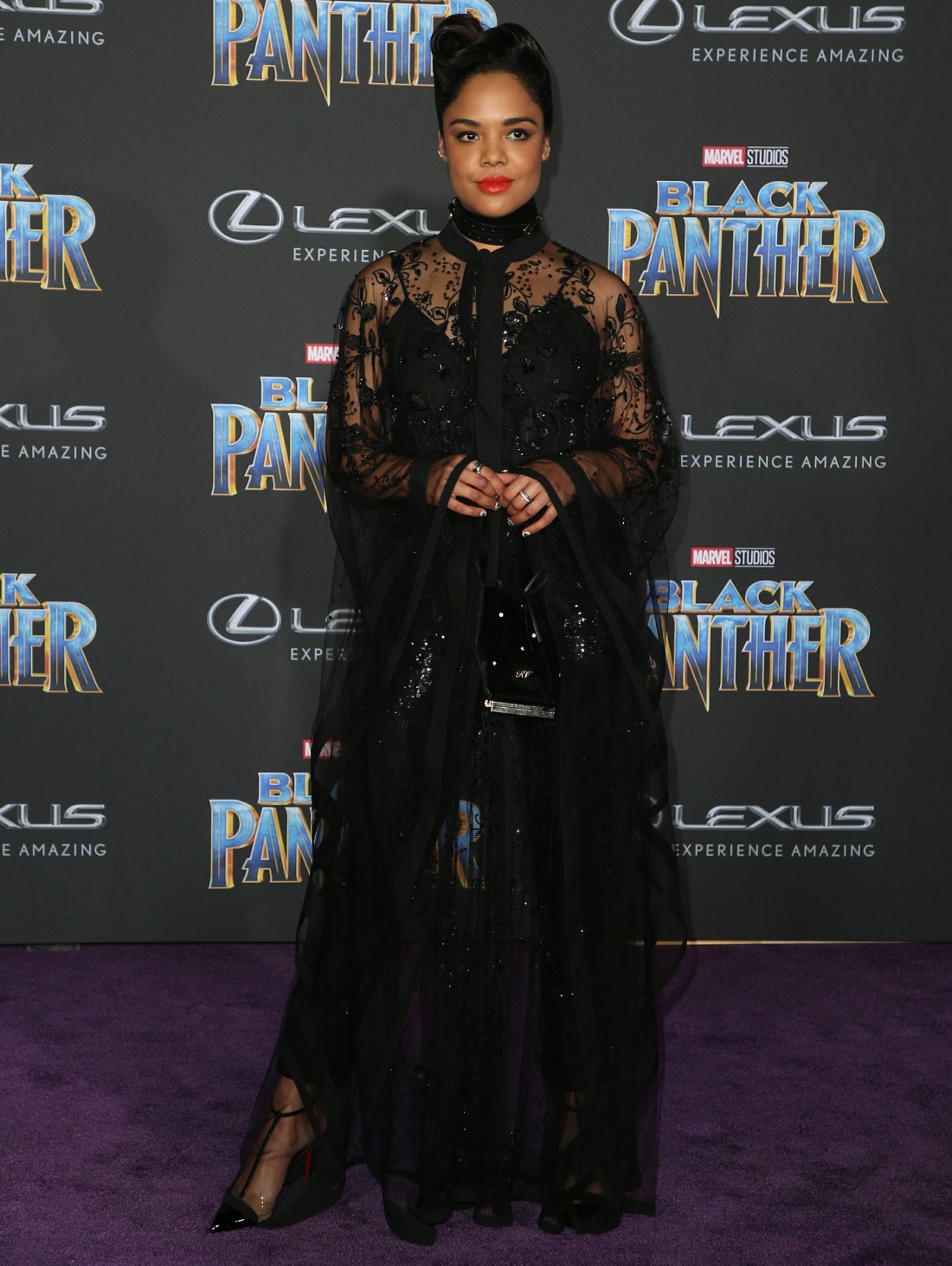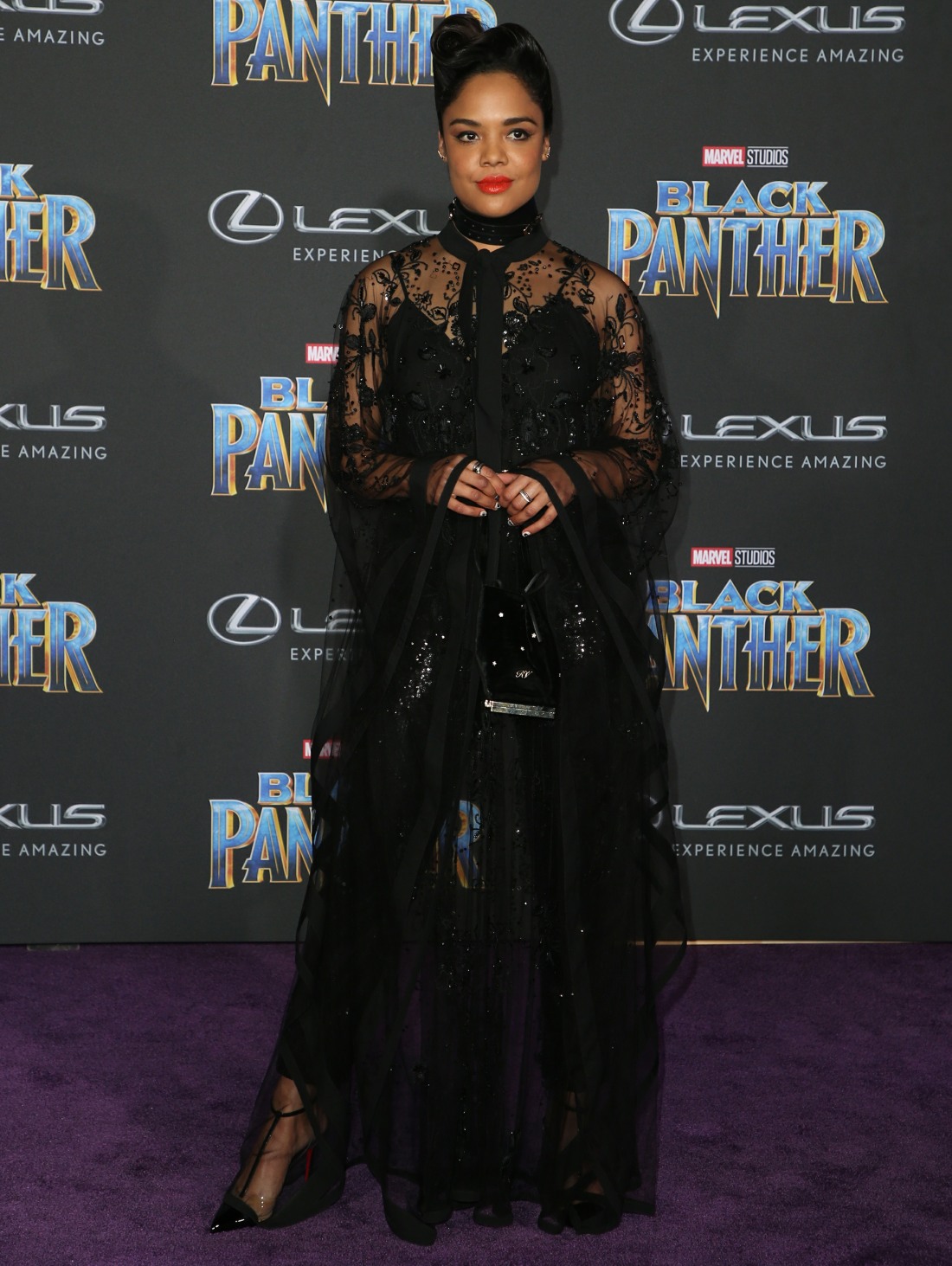 Photos courtesy of WENN.