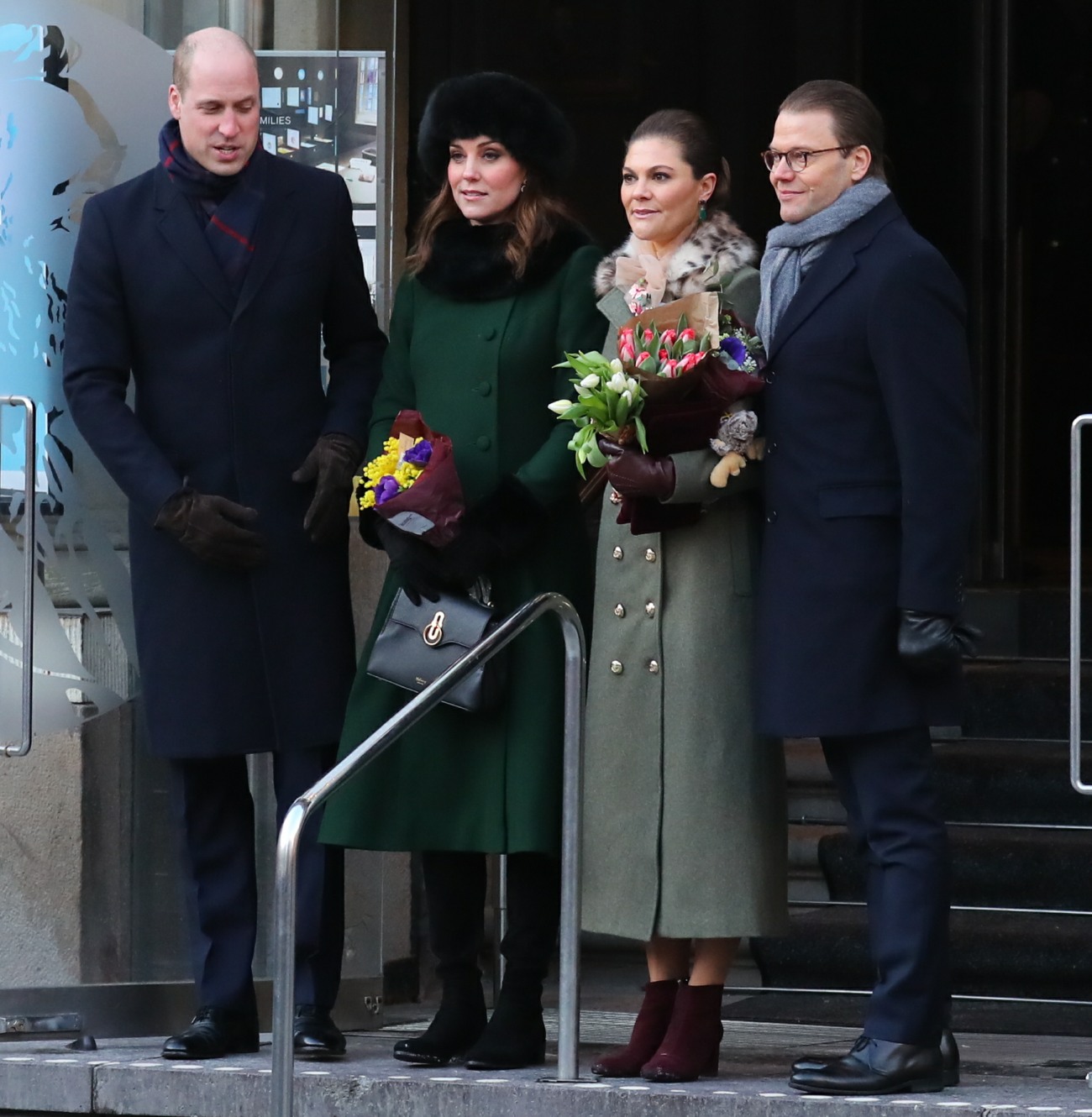 Prince William's scarf made me think, for one brief moment, that he was wearing a turtleneck, and that he was going all-in with the Sketchy Bald European look. Alas, it's just his scarf. These are more photos of the Duke and Duchess of Cambridge in Stockholm, where they met up with Crown Princess Victoria and her husband Prince Daniel. You can read more about their activities here.
I do not begrudge Kate's big, Russian-style fur (faux fur?) hat. Apparently it's cold as hell in Stockholm for this trip and she looks bundled up and warm in her buttony coat. I do feel sorry for William though – it's probably some kind of Windsor rule that he shouldn't wear a hat for this kind of photo-op. I bet his dome was ice-cold. As for Kate's ensemble, from what I'm seeing, she wore a matchy-matchy hunter green dress and coat from Catherine Walker & Co. I like the simplicity of the dress and I loathe the dated look of the coat. The coat makes me think she's trying to channel Jackie Kennedy all of a sudden.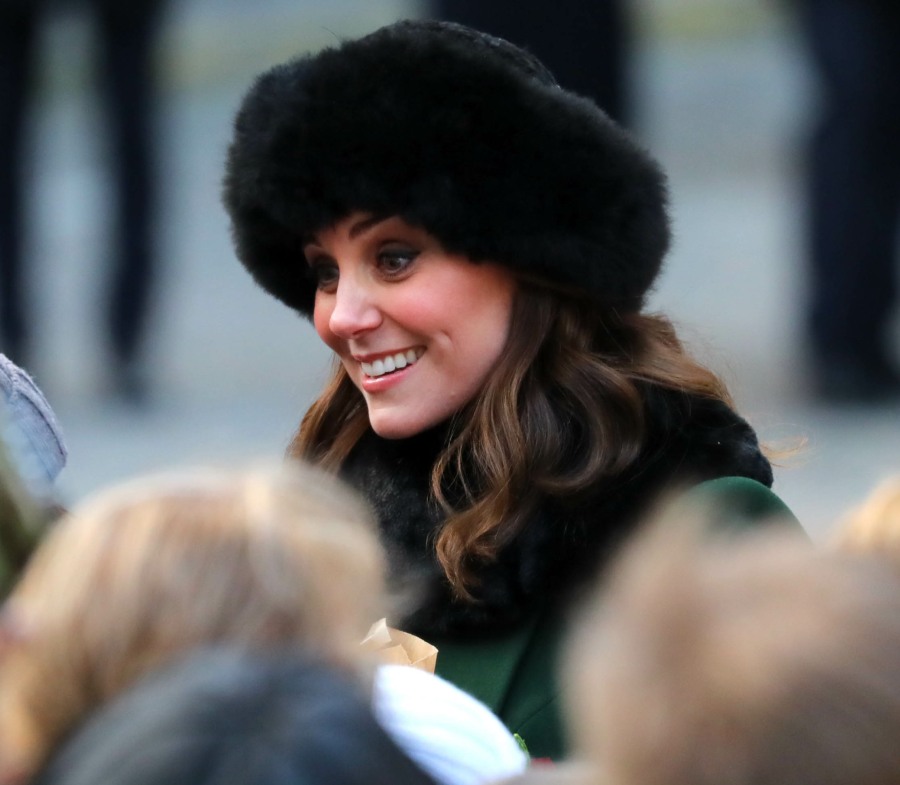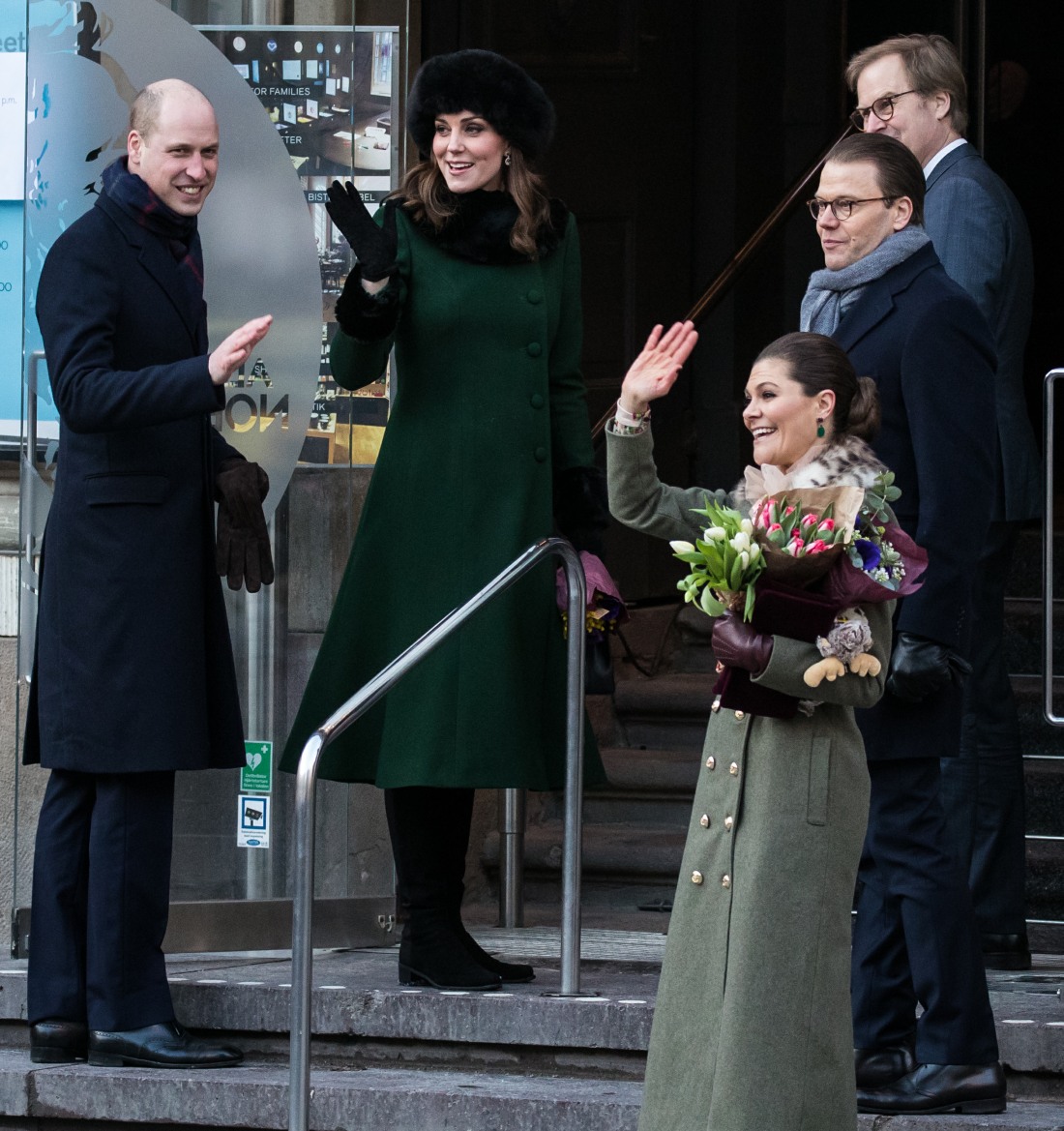 Photos courtesy of Getty, WENN.