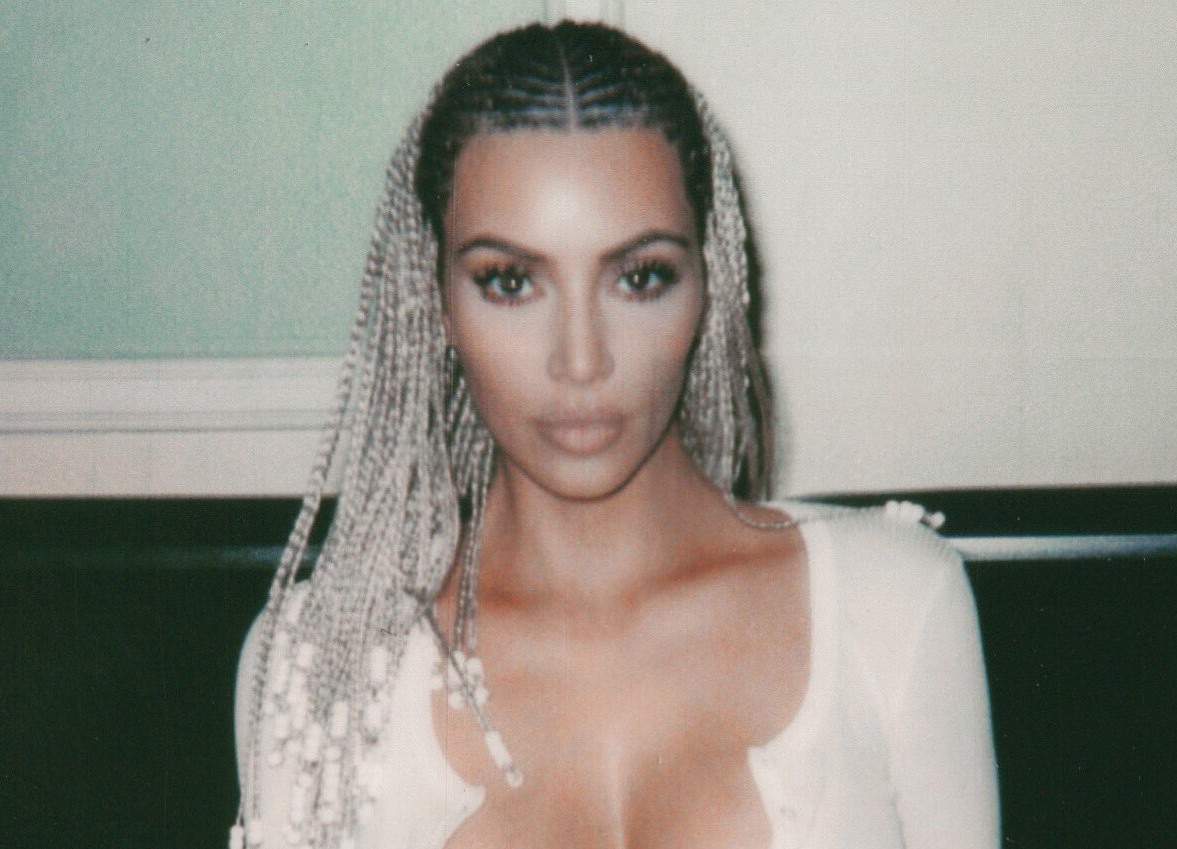 Throughout the day on Monday, Kim Kardashian posted photos of herself on social media. The photos looked like they were from a magazine photoshoot, but she didn't say which magazine or why. As you can see from my cropping skills, Kim wore braids and little else. The uncropped photos are NSFW, so I'm not even going to link to Kim's Twitter (you know how to find her Twitter anyway). Anyway, the controversy wasn't about seeing semi-nude Kim again, the controversy was about her braids. Because culture vulture gotta culture vulture.
Kim Kardashian West is facing backlash for posting several photos of herself in blonde cornrows — but she is not backing down. Hours after posting a flurry of near-nude photographs with her hair in cornrows, the mother of three, 37, shared a photo of herself reclining on a bed with a phone pressed to her ear with the caption, "Hi, can I get zero f—s please, thanks."

Kardashian West declared herself "Bo West" after Bo Derek, the 1970s actress, who wore a similar braided hairstyle in the 1979 film 10, which featured an iconic scene of the star running down a beach.

The KKW beauty mogul also slammed Lindsay Lohan earlier Monday for writing, "I am confused," on a photo celebrity blogger Perez Hilton posted of the reality star's new cornrows. Kardashian West clapped back, "You know what's confusing….. Your sudden foreign accent."

This is not the first time Kardashian West has been accused of cultural appropriation. When she and her sisters used to wear their hair in cornrows which they and other non-African Americans dubbed "boxer braids" instead of cornrows or Fulani-style braids, they were publically criticized on social media and by other celebrities.
I'm waiting for people to start treating Kim like Lena Dunham, you know? Lena Dunham has f–ked up so many times that people just started treating her differently because the cycle of bulls–t kept happening. We could properly identify it when it began – "oh look, here's Lena Dunham starting something because she's a famewhore who wants to pretend to be victimized and misunderstood." Kim is the same way – there is no way she doesn't "get" what she's doing at this point. She's been called out for culture vulturing for years now and she's still doing it to get attention. Treat her like Lena Dunham.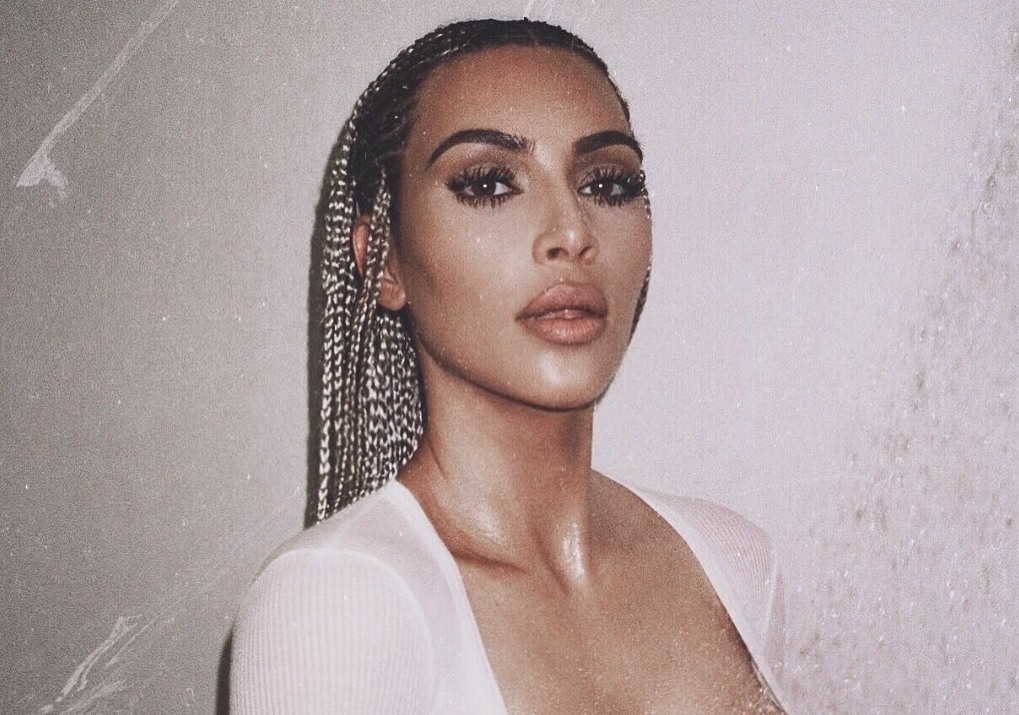 They are called Fulani braids or some may even say corn rows. You could of called them either one but you called them "Bo derek" giving credit to a white woman for a black style knowing you already catch heat for culture vulturing. #KimKardashian #culturalvul pic.twitter.com/aIF4NzJ9rw

— Roses🌷 (@Teenagenature) January 29, 2018
Photos courtesy of Kim's social media.