Have you been watching American Crime Story: The Assassination of Gianni Versace? If you haven't, now would be a great time to catch up. I was hooked after the first 15 minutes of the first episode. The third episode aired last night.,
The Ryan Murphy-created FX series has received kudos for its casting – Edgar Ramirez and Darren Criss have truly embodied Gianni and his killer, Andrew Cunanan. Ricky Martin has been given the opportunity to shine as Versace's lover, Antonio D'Amico, and he he's great. When the cast was initially announced, some people were surprised that Spanish actress Penelope Cruz was cast as the Italian Donatella Versace, thinking she couldn't pull it off. Thankfully, Penelope Cruz' tribute to the head of the Versace fashion house is spot-on – and her name may come up come Emmy time.
The 43-year-old actress and the dashing Edgar Ramirez grace the cover of the March issue of Town and Country magazine. Penelope spoke about portraying this iconic figure in the fashion industry and "playing Italian." Here are some of the insights she and Edgar revealed during the interview:
Edgar Ramirez on Versace
"He was a family guy, and very few people then would imagine how much this meant to him. They think of his celebrity and the parties and the clothes and the vitality of the brand, but very seldom would they relate all of this to a man who would go to bed very early and focus mainly on his work and his family. That was a very important trait of his personality. It is very Italian, but when you think that there was only one designer who defied convention so much, in a way that was completely out of the norm."

Penelope Cruz on Gianni saying "you can fight at six o'clock and have a nice dinner at eight."
"I could relate to that family emotion. Italian and Spanish people are similar in that way. It's like what I have with my brother and sister. Donatella, Santo, and Gianni, what they had together they started together, and that family passion is very tight."

Penelope on Donatella losing her brother
"It was such a devastating time. Versace was at the pinnacle of fashion, and they were such a close family. So for Donatella to lose so much and have to then take over the company was very emotional.

"To me she is like a heroine. She is somebody who we all know had such a close relationship with her brother. He was so important to her, and then in the middle of this horrific thing—of losing him in such a horrible way—she didn't even have the time to deal with that, because she has to take care of this empire and be so strong when she had so much pain.

"She has demonstrated in so many ways in her life how to be an incredible woman."
Although Penelope has made mention many times that she spoke with Donatella before the show aired, the 62-year-old told Italian newspaper la Repubblica that "I haven't seen (the series) nor will I see it, because after all this time it still hurts to see Gianni represented untruthfully." That same day, the Versace family released a statement asserting that they had no involvement with the show and said the series should strictly be considered "a work of fiction."
If I were Donatella, I'd be flattered. Not only is Penelope a beauty, she's also a great actress. Anyone who saw her in the films of Pedro Almodóvar can back me up in this. In fact, Penelope is receiving an honorary Cesar Award (France's equivalent ion an Oscar) for her body of work on March 2nd. ACS airs Wednesday nights on FX. Do yourself a favor and watch. And, if you love Donatella (which I do even more with the new show), check out her responses to Vogue's "73 Questions". When asked if she'd ever write a tell-all, she replied, "All the mistakes I did in my life, I like to keep them private." Take that as a "no." She also proved that she is one of my kindred spirits. Asked what fashion rule she completely disagrees with, immediately replied, "flat shoes." Preach.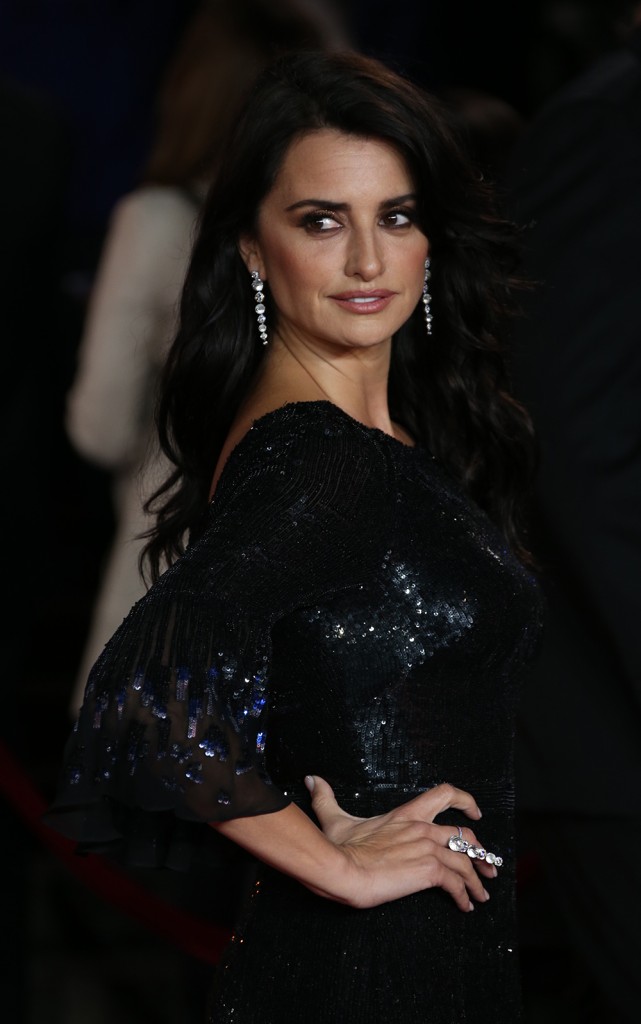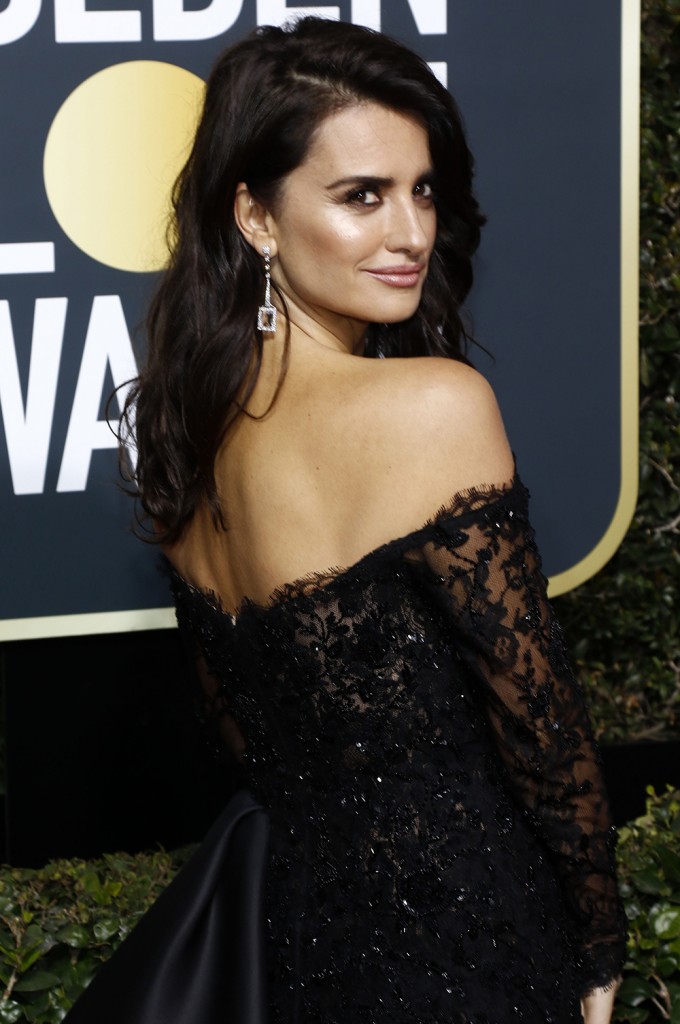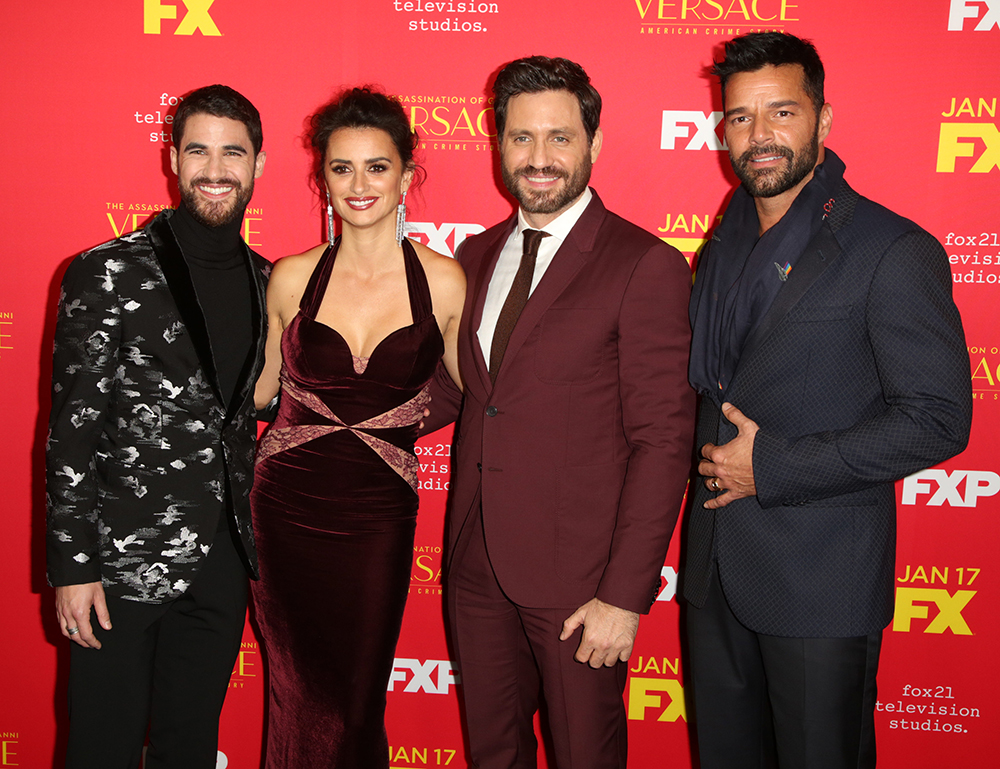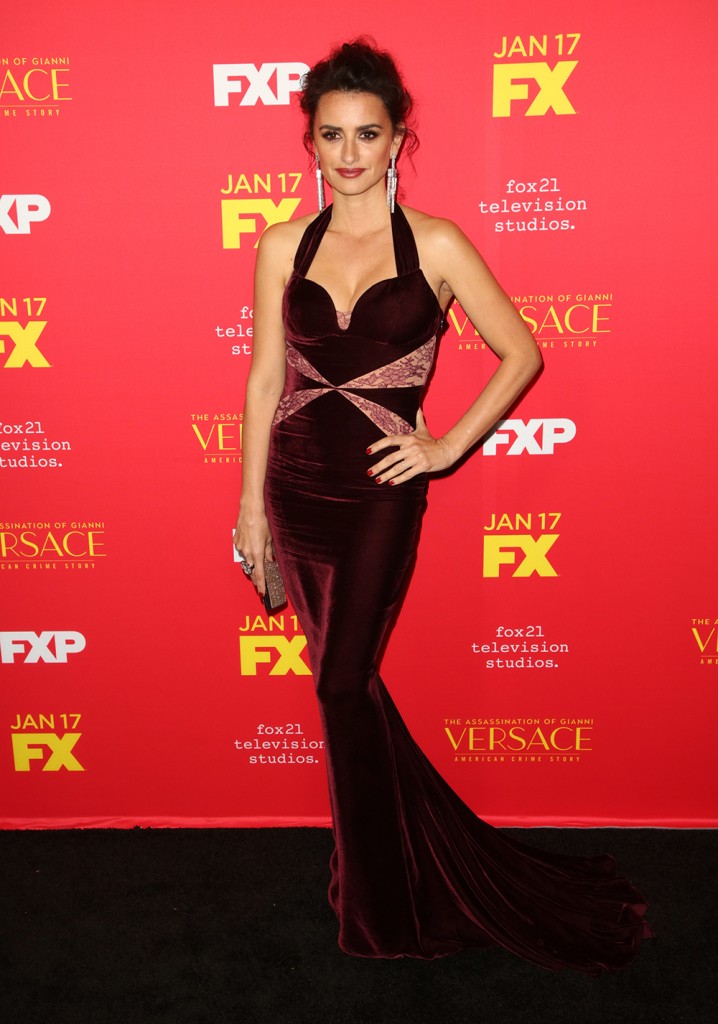 Photos: Instagram, WENN.com