Several celebrity couples got married on this long holiday weekend, including a pair that were already married and just wanted everyone to know how happy, normal and rich they are.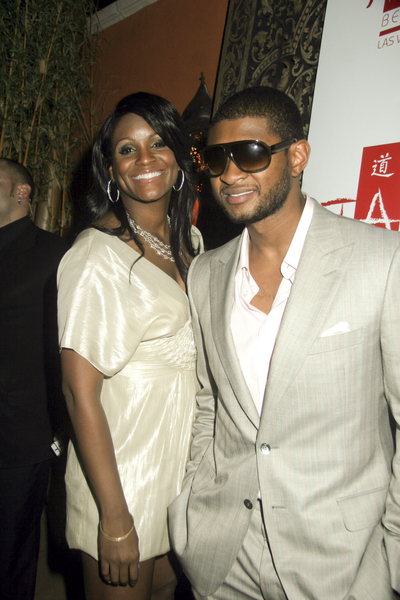 Usher and Tameka's Do-Over
Usher, 28, and his pregnant man-faced bride, Tameka Foster, 38 had their "dream wedding" in Atlanta yesterday. They were already married, though, after a civil ceremony on August 3rd following their previous canceled wedding. Their first lavish ceremony, set to be held at at L.A. Reid's estate in the Hamptons, was canned at the last minute. They claimed it was due to Tameka's pregnancy complications, but everyone speculated that it was more likely to do with the negative story that came out in the Enquirer that week claiming she was an ex-con who once dated a drug-dealer who was shot-down execution style.
Tameka also is said not to get along with Usher's mom, who she was rumored to have arranged to have fired as his manager, and that was complicating matters. Usher's mom was noticeably absent from this latest wedding at the Chateau Elan Winery & Resort outside of Atlanta. 200 other guests were there, though, and enjoyed dinner in the ballroom following the exchange of vows.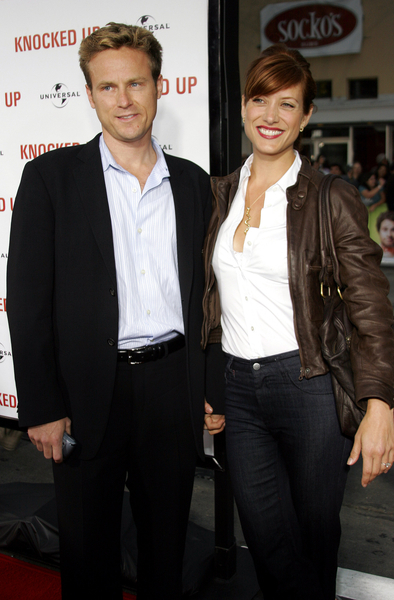 Kate Walsh's Whirlwind Wedding
Kate Walsh, 39, from Grey's Anatomy, married the guy she's been gushing about to the press, movie executive Alex Young, 36, in Ojal, California on Saturday.
Kate's Grey's co-stars were in attendance, including Katherine Heigl, Chandra Wilson, Sara Ramirez, Justin Chambers, and Shonda Rhimes. The reception was held at the Ojai Valley Inn & Spa's Casa Elar, a "Spanish-style estate."
The pair just met in February and are getting hitched less than seven months later. I know a lot of people make it work when they get married before even dating a year, but to me that's not enough time to come to a sane decision over whether you want to spend the rest of your life with someone. Your brain is still addled from all those love endorphins.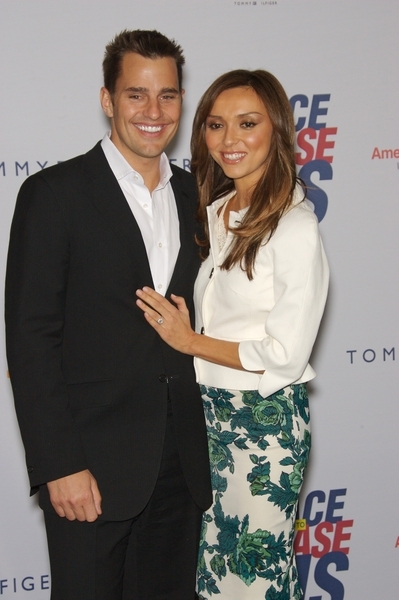 Bill Rancic and Guiliana DePandi's Interminable Ceremony
I've been to several full Catholic ceremonies. They're wicked long. I remember my uncle grinding his jaw throughout my cousin's nearly hour-long ceremony, and that's really all I can remember because I had to focus on something it went on so long. The bride was beautiful and it was touching and all, but really you can get the same feeling in 20 minutes instead of dragging it out and adding lots of scripture and ceremony in there. Everyone is just waiting for the party afterwards anyway.
So if a regular Catholic wedding is hard to sit through, imagine a full Catholic ceremony held in two languages. It doesn't matter how pretty the church is decorated or how gorgeous the bride looks, that has got to be boring. (I'm really sorry if I'm offending Catholic people, I was raised Catholic, but there's only so much church I can take.)
The first Apprentice Bill Rancic married E! News's Guiliana DePandi in Italy on the island of Capri yesterday, and they had a full ceremony in both English and Italian. Their church was decorated with white roses and candles, and Rancic says they "wanted a very old school, full Catholic mass." DePandi was born in Napoli and is a devout Catholic. Rancic and DePandi go to church together every Sunday.
The guests were bussed to the center of Capri and were entertained by Neopolitan singers and dancers. From there they walked to a reception at the Gran Hotel Quisisana.
They will not have a honeymoon for now as they both have work commitments. At least they'll have tomorrow off.
Congratulations to all the new celebrity couples and may your marriages last longer than most.
Have a great Labor Day everyone. We'll be around.
Thanks to People.com for these wedding details.