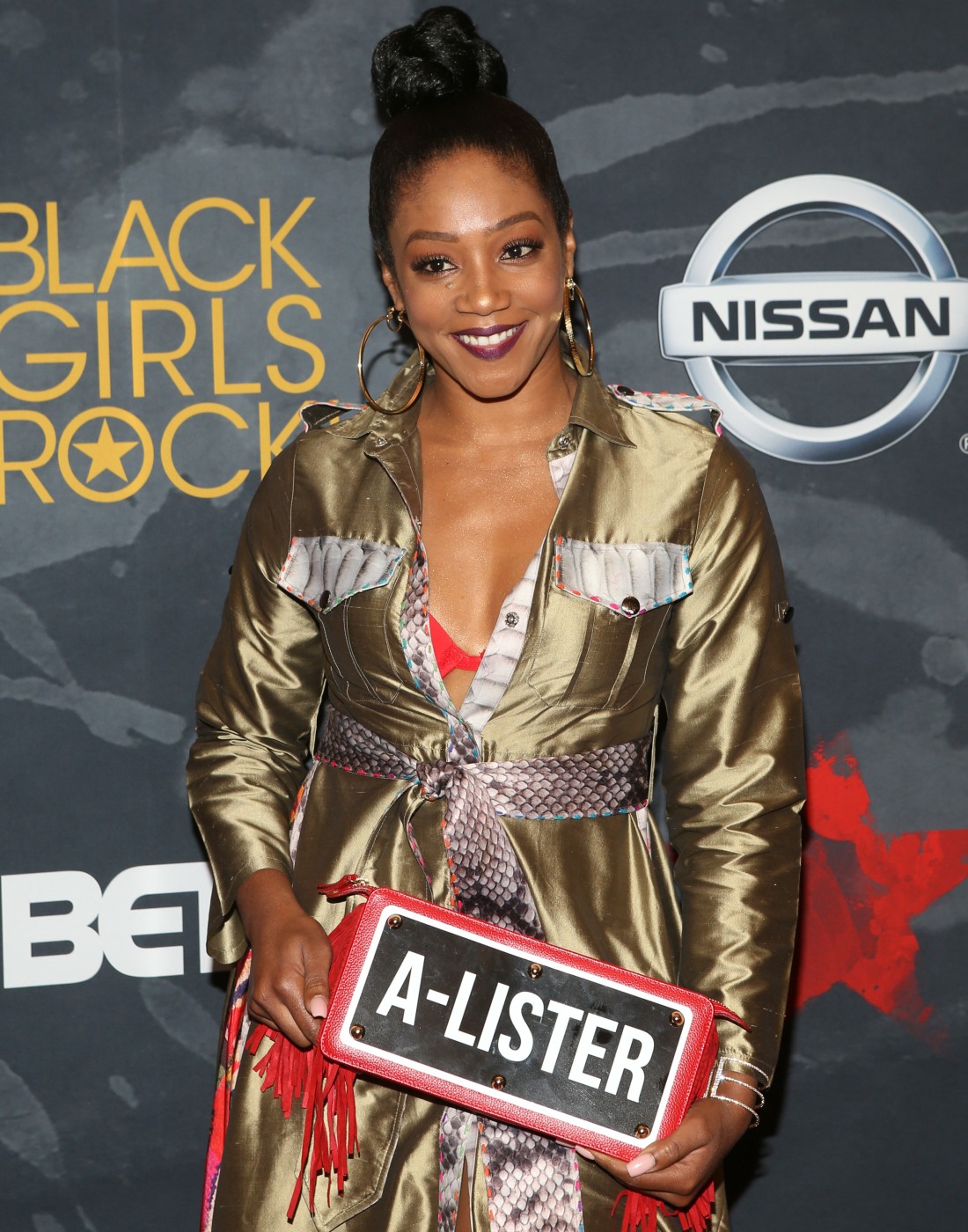 Tiffany Haddish is going to be the star of this weekend's Super Bowl. She's the new Groupon spokesperson, and her Groupon commercial will debut at some point during the Super Bowl. It's perfect synergy, given that Haddish has long been an unpaid promoter of Groupon, and she told a now-infamous story about using a Groupon to go on a swamp tour in Louisiana with Will Smith and Jada Pinkett Smith. To promote her new gig as the face of Groupon, Tiffany sat down with Vulture to talk about Super Bowl commercials, announcing the Oscar nominations and how much she loves Michael B. Jordan. This is one of the funniest interviews of the year, quite honestly, and it's worth your time to read the whole thing – go here. Some highlights:
How she got the Groupon gig: "I didn't hear from them after Jimmy Kimmel! A few months went by before I heard from them, although I think my team had been talking to them. They didn't want to tell me anything and get my hopes up. I mean, I have been actively promoting Groupon for years — they say I'm in the top one percent of Groupon users — so when they finally told me, "Yo, Groupon wants you to be a spokesperson," I was doing the nae nae for, like, five minutes. Then they told me Groupon wanted me to be in a commercial, so I started writing out these ideas — I even wrote out a treatment for a show where I take celebrities on Groupon excursions. When I finally got to talk to the Groupon people, they were like, "We already have an idea, but thank you, Tiffany! We'll hold onto that for later."

The idea of "Tiffany takes people on Groupon excursions" is a great pitch for a show: "Right? That would be so much fun. We could go to local restaurants, or maybe even trips to Ireland or England. They have trips to Africa, on safaris. There's so much cool stuff on there.

Who she would take on a Groupon excursion: "Well, you know I'm gonna take a man first. [Laughs.] Let's turn this Groupon excursion into a romance! How long can this list be? Well, let's see. I would take Michael B. Jordan, I would take Trevor Noah. I would take Will Ferrell because he would be so much fun to hang out with, and he can bring his wife and kids because the Groupons are so cheap. Who else would I take? Definitely I would take Kevin Hart somewhere, with his wife so I could hear her talking crazy to him. And Dave Chappelle and his wife, because I already get along with her. Wait, now it's turning into a couples thing, so I guess I have to marry Trevor Noah or Michael B. Jordan. Maybe I can marry both of them! I'll go to Africa and have two husbands.

Getting a selfie with Beyonce: "Okay, so what had happened was, something had went down with somebody at the party, right? I'm not at liberty to say what had went down at the party, but Beyoncé was just telling me to have a good time, and I was like, "No, I'm gonna end up fighting this bitch!" She was like, "No, have fun, Tiffany," and I said, "I'm only going to have fun if you take a selfie with me. She said, "Okay," and then she buried her face in my wig. We took the picture and I was like, "Is my wig slipping?" And she was like, "Mmm-hmm." But she knew who I was! She came up to me and was like, "I think you are so funny, Tiffany Haddish." I was like, "What? You know me?!" She said, "I'm Beyoncé." "I KNOW!"

Announcing the Oscar nominations: "Some days, I'm like, "Yeah, that's exactly what I worked for, and I manifested it ten years ago. I didn't know how I was going to get here, but I got here." And sometimes, it's like when they asked me to read the Oscar nominations. I couldn't even go to sleep afterwards! Mind you, I had just flown in from Africa, I spent all day on another project, and they came and picked me up from my house at midnight. I tried to learn all these names, but I don't speak foreign languages like that — I speak Japanese and some Spanish, but these names were like Italian and they had so many vowels in 'em! And I was so sleepy because I usually go to bed by 2 and now it's 5 a.m…When I finally got home, I had to hug myself a little bit and say, "You know what, Tiffany? I don't care if you did make mistakes. I'm so proud of you." I never, ever thought I would be able to do something awesome like that. That little foster kid, up there? I saw so many people say, "Tiffany should have got nominated," and I'm like, "You guys don't even understand. I got to go to the party! Who cares about a damn trophy?" I'm just so grateful, and my heart is so full. That little foster girl … Sorry, I keep thinking of myself as a child.
It would have been great to see Haddish nominated for an Oscar for Girls Trip, because that truly was a star-making performance which will alter her career forever. But I like what she says about how happy she is just to be invited to the party, and frankly, she's making the most of it anyway. She's met tons of adoring directors and writers and actors who all want to work with her. She'll be fine.
How many great lines does she just toss off, by the way? "Then she buried her face in my wig" and "Definitely I would take Kevin Hart somewhere, with his wife so I could hear her talking crazy to him." And: "I was doing the nae nae for, like, five minutes." And holy sh-t would I watch the crap out of a reality show/documentary series where Tiffany Haddish took celebrities on Groupon excursions. OMG. It would be like that Bear Grylls show only Tiffany and the celebrities would be getting day-drunk on cheap beer in a Irish pub.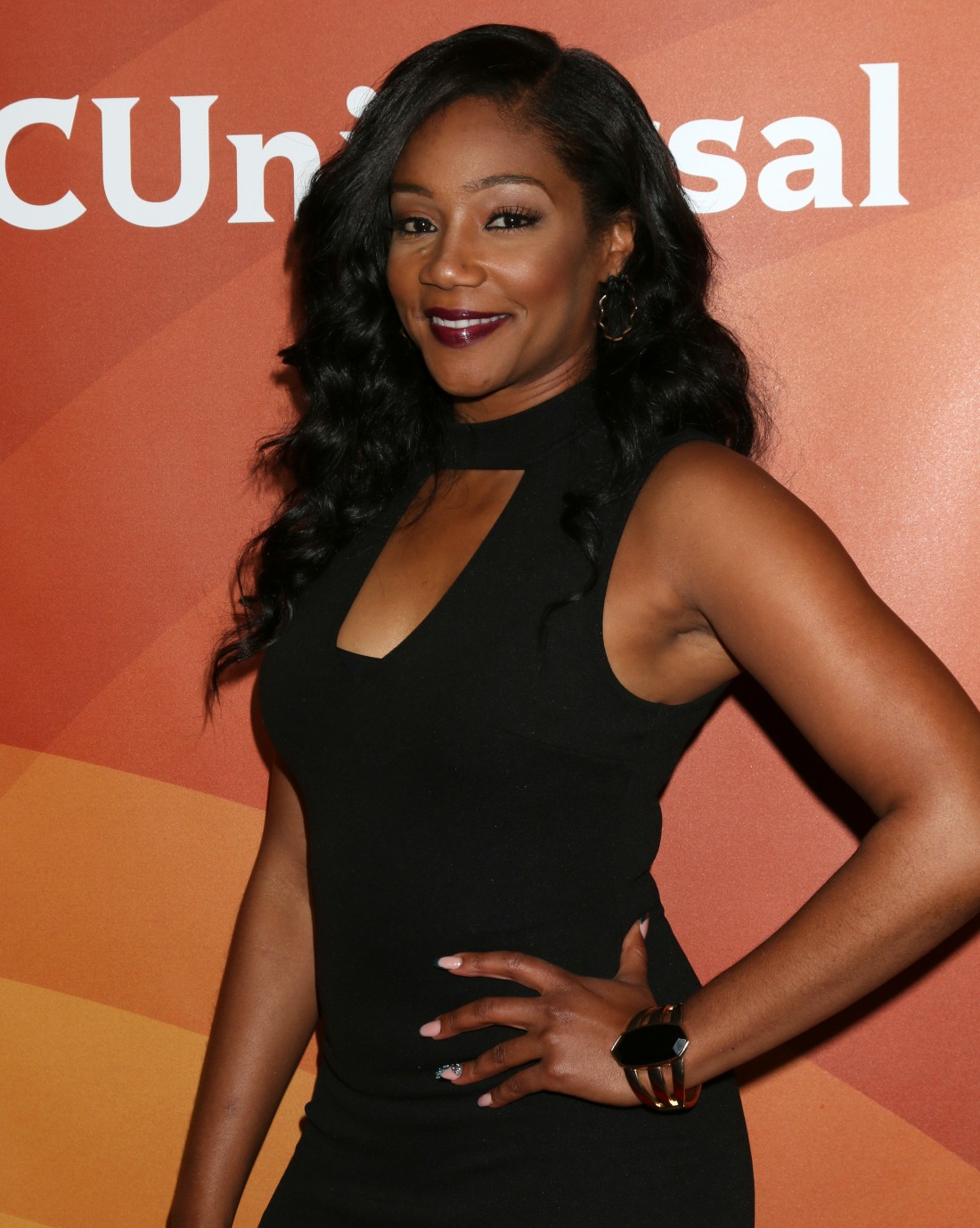 Photos courtesy of WENN.