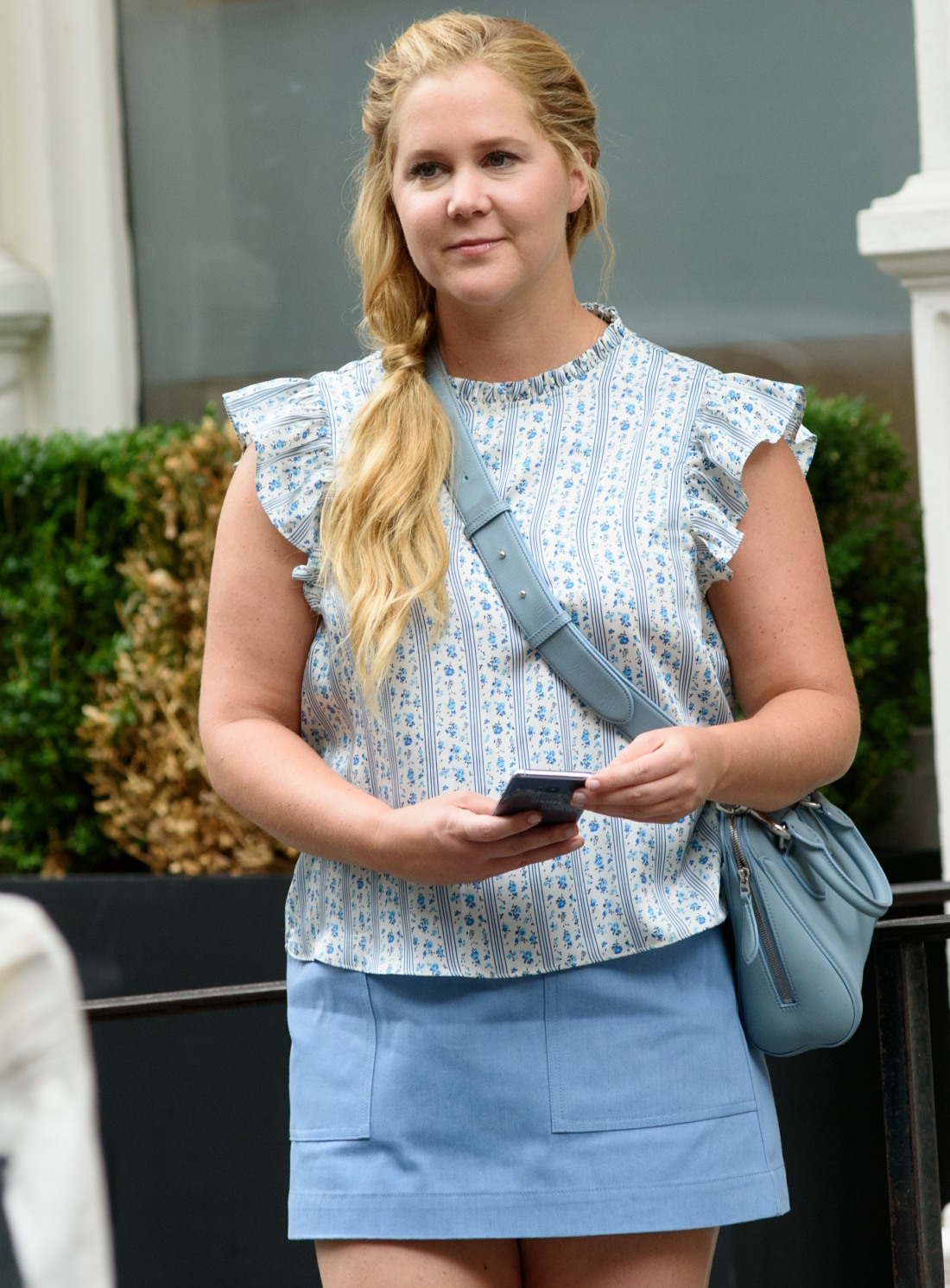 Who is more self-aware about their white feminism issues, Lena Dunham or Amy Schumer? I would argue Amy Schumer is slightly more "aware" but let's not call her woke just yet. Amy has been quiet for months now, or maybe I've just been ignoring her? But doesn't it feel like we haven't talked about her in like six months or so? So, she got quiet, she reassessed, maybe she's grown as a person a little bit. We can only hope. Amy sat down with Katie Couric's podcast and they ended up talking about the Aziz Ansari situation, where a young woman told her story to Babe.net about a terrible date with Ansari, in which he repeatedly and aggressively tried to coerce her into sex even though she was physically and verbally telling him she wasn't into it. The Ansari situation became a hot-potato discussion about #MeToo, sex-positivity, enthusiastic consent, consent culture, race and, of course, internet journalism. Anyway, Amy Schumer has some thoughts. She still considers Aziz a friend, but she has a lot of thoughts about all of it.
Amy Schumer is sharing her take on the continued debate over one woman's account of a sexual encounter with actor Aziz Ansari which the accuser called "the worst night of my life." In a new interview for The Katie Couric Podcast, the actress addresses the #MeToo movement, and opines specifically on the allegation made against the Master of None creator and star, who she calls a "friend."

"I don't think anyone wants to see Aziz's career ruined or his life ruined or anything like that, but that's where people's minds go," Schumer tells Couric. "They go 'Does he deserve this?' And it's really not about that. I think it's about expressing and showing women that that behavior is not okay and not only can you leave, but you need to leave. Because then the women who come after you, you're leaving a mark for them too."

She later adds of Ansari, "He's been my friend and I really feel for the woman. I identify with all the women in these situations. Even if it's my friend, I don't go, 'Oh, but he's a good guy.' I think, 'What would it feel like to have been her?' "

In her interview with Couric — which is part of a series of conversations the former news anchor and her co-host, Brian Goldsmith, are doing with "wonder women" — Schumer says women should make "no" excuses when it comes to behavior that makes them uncomfortable.

"If you have a doctor that makes you uncomfortable, or you get a massage, or you have a date with someone and they coerce you in a situation like the Aziz one, I don't think there's any sort of criminal charge, but I think that it's good for everybody to learn that that behavior's not acceptable," says the star. "It's not a crime, but it's not cool. And it can still really mess with a woman."

Schumer adds that though asserting to others what behavior is unacceptable can be a "hard" conversation, "we just can't let things continue the way they've continued, because there are so many different levels of it."

The 36-year-old has previously opened up about her own harrowing experience, writing in her memoir, The Girl with the Lower Back Tattoo, that her first sexual experience at age 17 was not consensual. She tells Couric in the new interview, "I've been flat-out raped. But there are so many other kinds of sexual misconduct. We've all — every woman I know, every woman in this room — we've all had these experiences. And in this current climate, it brings these things up and you go 'God, none of that was okay.' "

She adds that the current movement can serve as a teachable moment for men. "A lot of the men in my life are open to self reflection and evolving and I am."
Call me crazy, but Amy strikes the right tone here, right? The only thing I would nitpick is that she's focused on what women should do in those situations, as opposed to telling men to stop acting like coercive a–holes who couldn't care less if their partner is into the experience at all. Yes, women – especially younger, inexperienced women – need to learn how to ask for what they want and vocalize what they don't want. Women need to learn to trust their instincts and get out when something seems "off." But men need to learn to stop acting like f–king creeps too. Educate men on all of this sh-t too.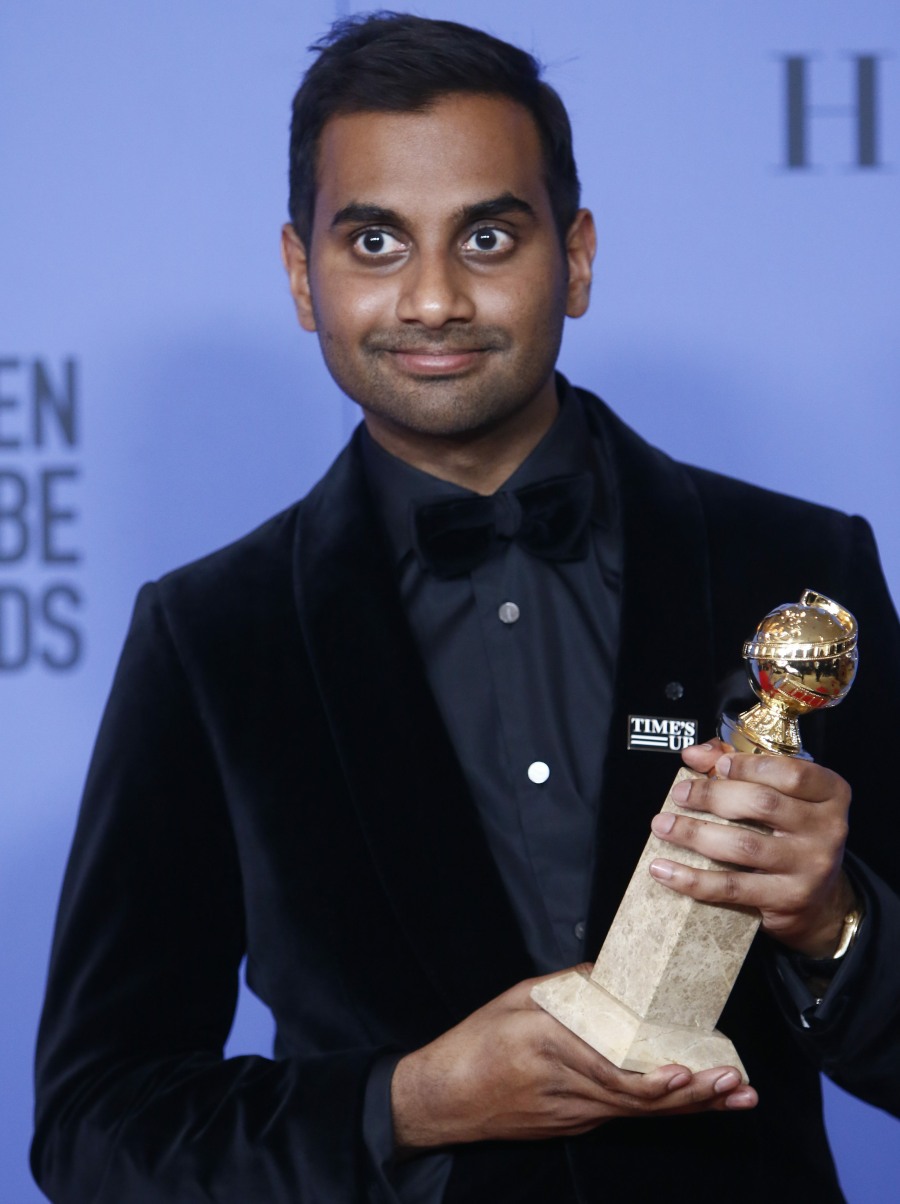 Photos courtesy of WENN.