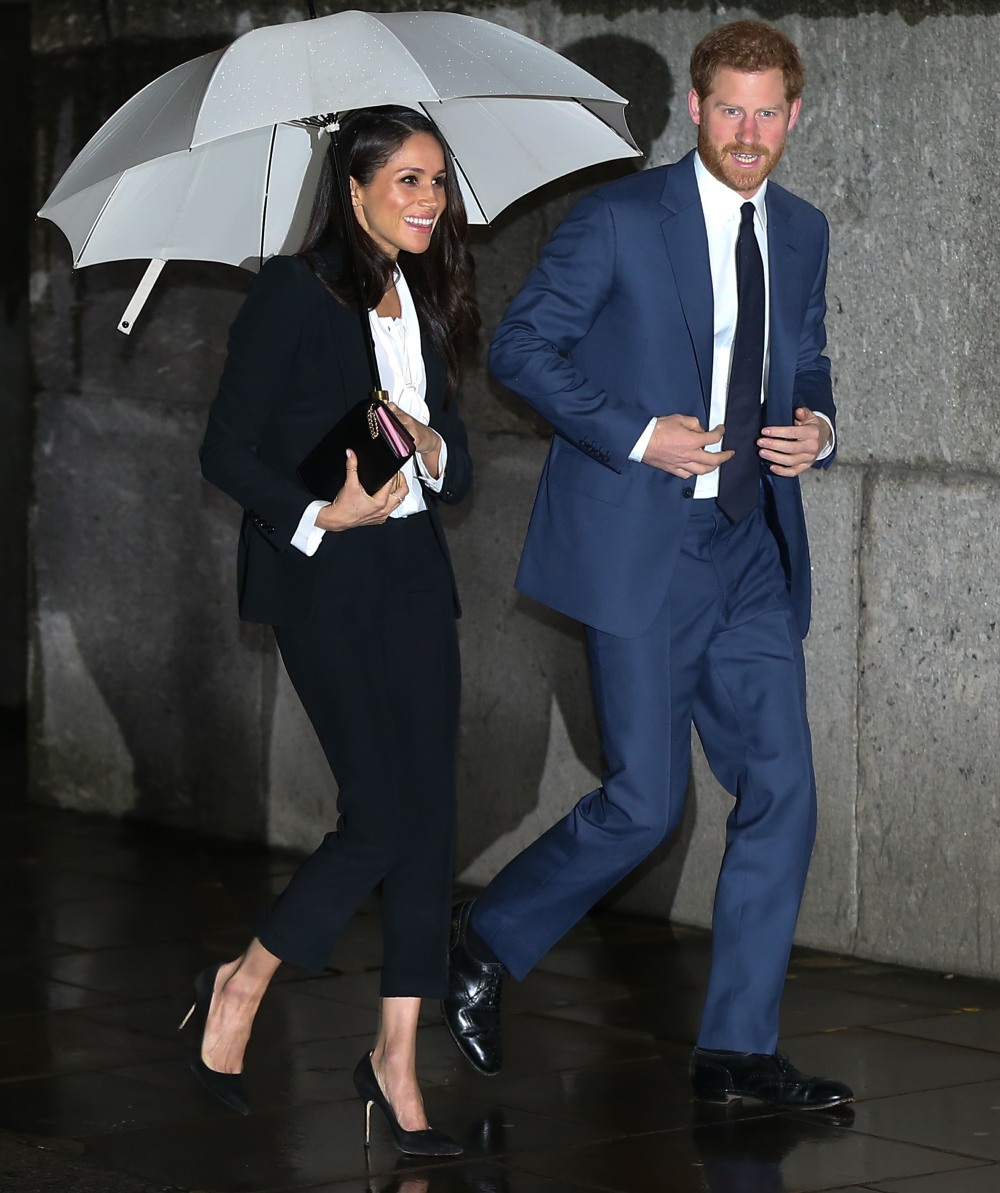 I was looking forward to this all day Thursday: Meghan Markle's fourth public appearance as Prince Harry's fiancee, and her first appearance at an evening "red carpet" event. Meghan was Harry's date for the annual Endeavour Fund Awards on Thursday night in London. When we hear "royal" and "red carpet," we have expectations. The Duchess of Cambridge has trained us like doily-seeking Pavlovian dogs to expect lace, flouncy ball gowns, flyaway curls and bad tailoring. We were all expecting a gown, let's face it. We were going to analyze the gown to the HILT. We were going to have so much fun with it.
So what did Meghan Markle do? She wore a black, slim-tailored Alexander McQueen suit and a white bodysuit by Tuxe Bodywear. Basically, she wore a beautiful women's tuxedo look. And I have to say… I love it. I can feel many things at once, so while I'm disappointed that we don't get to see a full-on gown, I also love that she subverted expectations so brilliantly and with such a sharp suit. This would have fallen flat if the suit was bad, or if she hadn't put together this look so well. If she had worn her hair slicked back, it would have looked too Victor/Victoria. But loose hair with the perfectly slouchy bodysuit combined with the perfect cut of the McQueen suit… it's just good work. Well done, Meg. And imagine that… a soon-to-be duchess wearing TROUSERS. AGAIN!
Also: Meg got to present an award, or should I say co-present. She did her part like a perfect actress, then her co-presenter seemed to lose his speech or something. It was awkward but not her fault!
#MeghanMarkle's first award ceremony didn't entirely go to plan….. @EndeavourFund pic.twitter.com/ksCQyXHdkY

— Rebecca English (@RE_DailyMail) February 1, 2018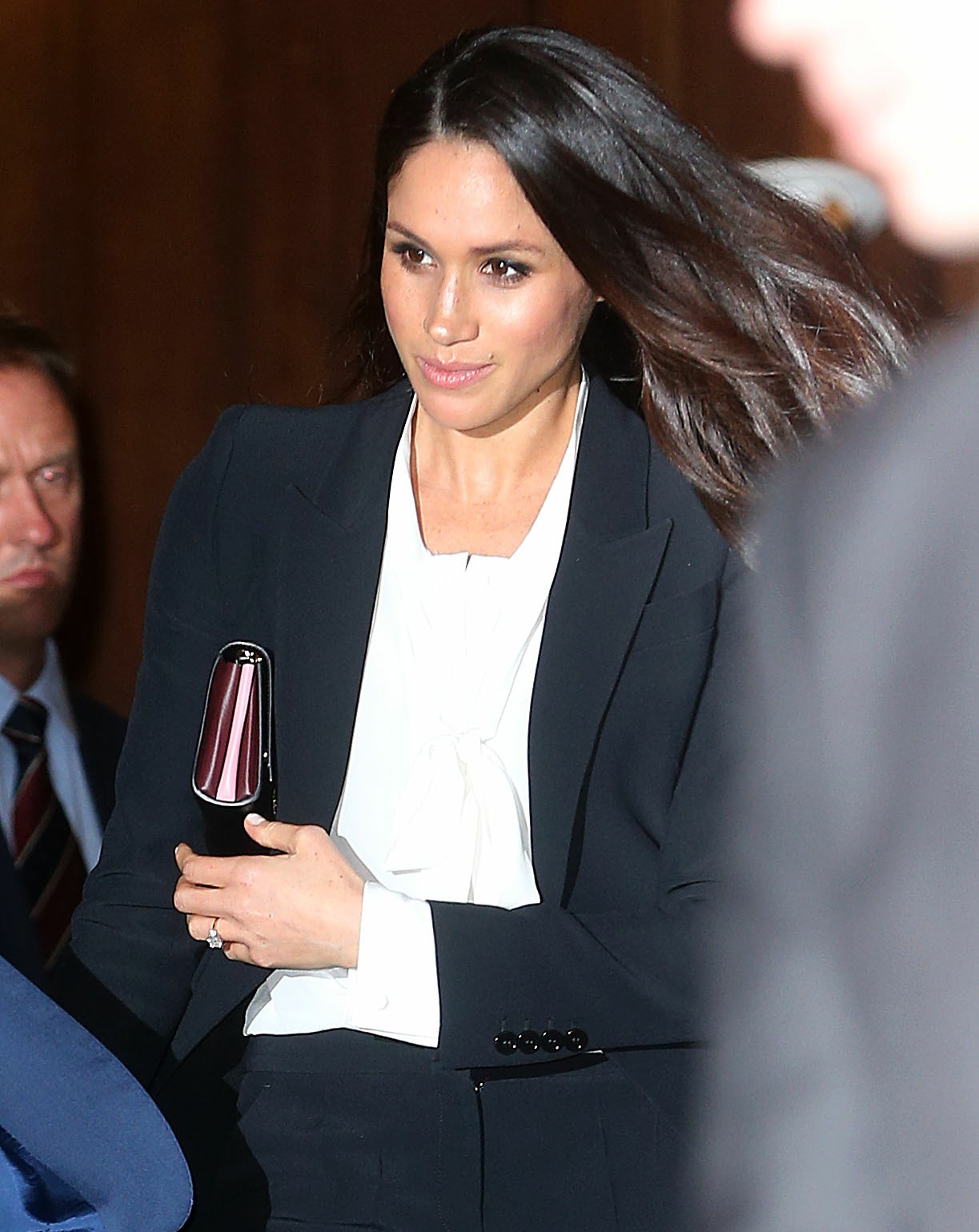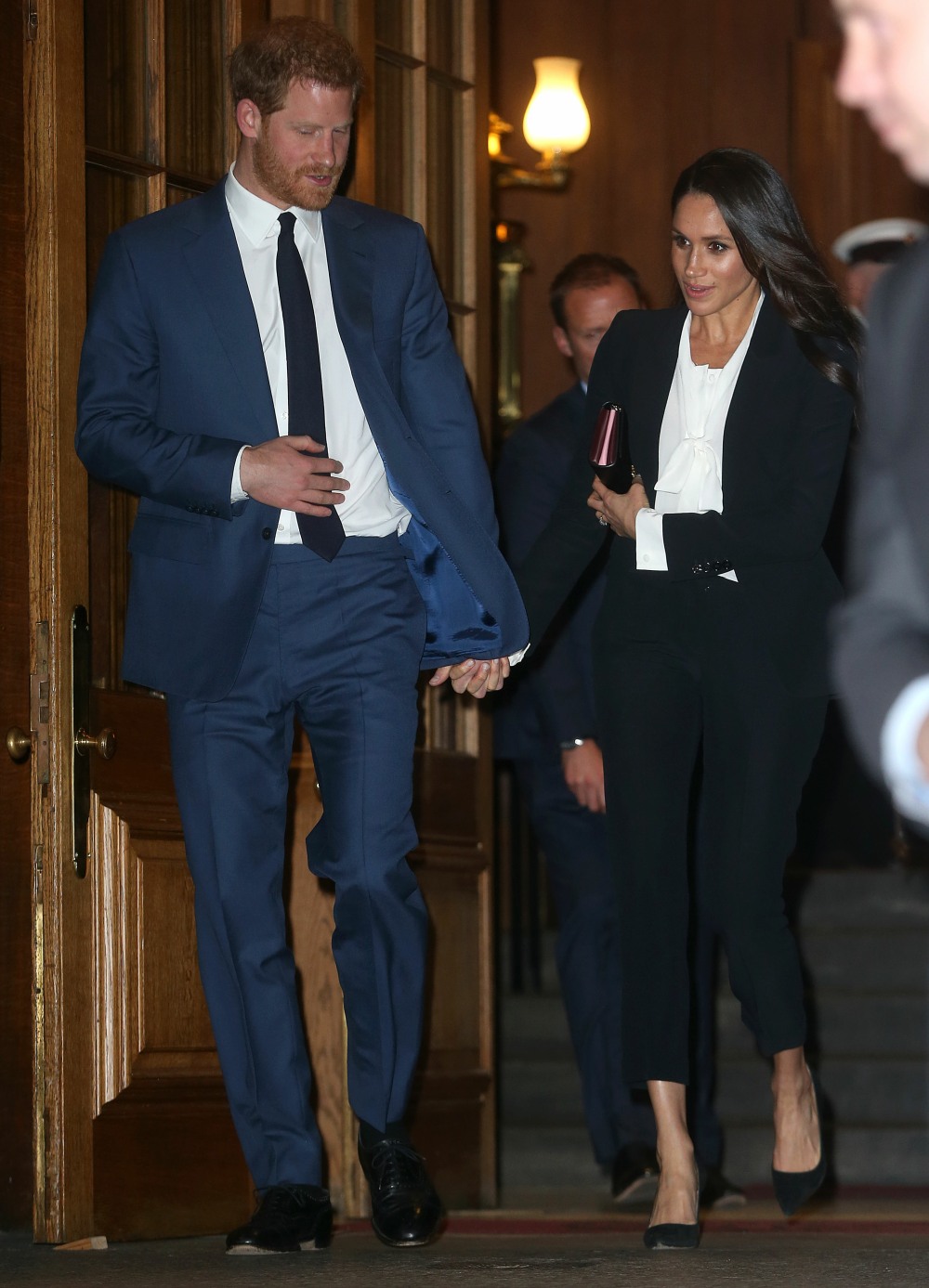 Photos courtesy of WENN.