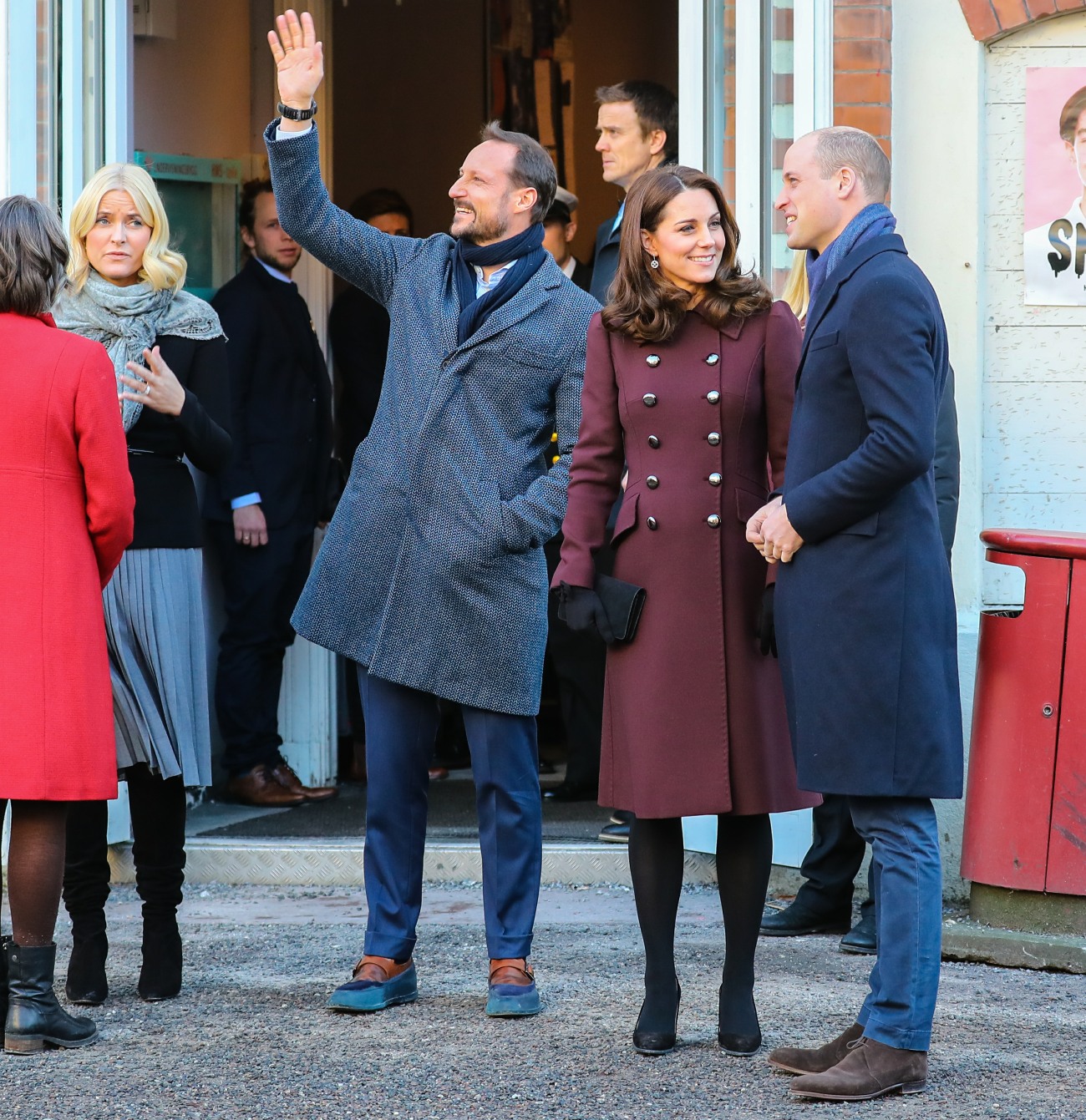 AT LONG LAST: BUTTONS! The Duchess of Cambridge actually made me miss her buttons! She's been severely lacking in buttons for her Sweden-Norway tour, and finally, on the last day of the tour, she brings out the biggest, most glorious buttons she can find. It's like she knew!
These are photos from Day 4 (the final day) of the Duke and Duchess's tour of Sweden and Norway. I believe they've already left Oslo and are possibly in the air right now, on their way back to London, back to see their kids. Prince George and Princess Charlotte got left behind, probably with Nanny Maria and Carole Middleton. That's a discussion for another time isn't it? *whisper* I bet Carole is staying in the palace with her grandchildren.
For the final day of the tour, Kate went with this gloriously buttoned Dolce & Gabbana coat in a shade of… what's this? Aubergine? Burgundy-purple? Apparently, she wore a dress by Norwegian label byTiMo underneath the coat, but no one saw it because guess what? She didn't take off her coat indoors. Kate and William met with high school students and did some last photo-ops with Crown Prince Haakon and Crown Princess Mette-Marit.
Incidentally, I think this tour will probably be considered successful – Will and Kate were well-received in both countries, there were no big gaffes from either of them, and the only weird little aside I saw was that some of the British reporters covering the tour noted that the Swedish media didn't really seem to care that Will and Kate were visiting.
TRH join students and mental health support staff to chat about the impact of Skam, and the effect it had on bringing important issues out into the open #RoyalVisitNorway pic.twitter.com/1pv5Yo72vZ

— Kensington Palace (@KensingtonRoyal) February 2, 2018
The Duchess of Cambridge pays tribute to her host 🇳🇴 in a floral dress by Norwegian label @byTiMo #RoyalVisitNorwayhttps://t.co/AWiJdTkw34 pic.twitter.com/tQ1WFrKfTf

— The Lady's Maid (@theladysmaid) February 2, 2018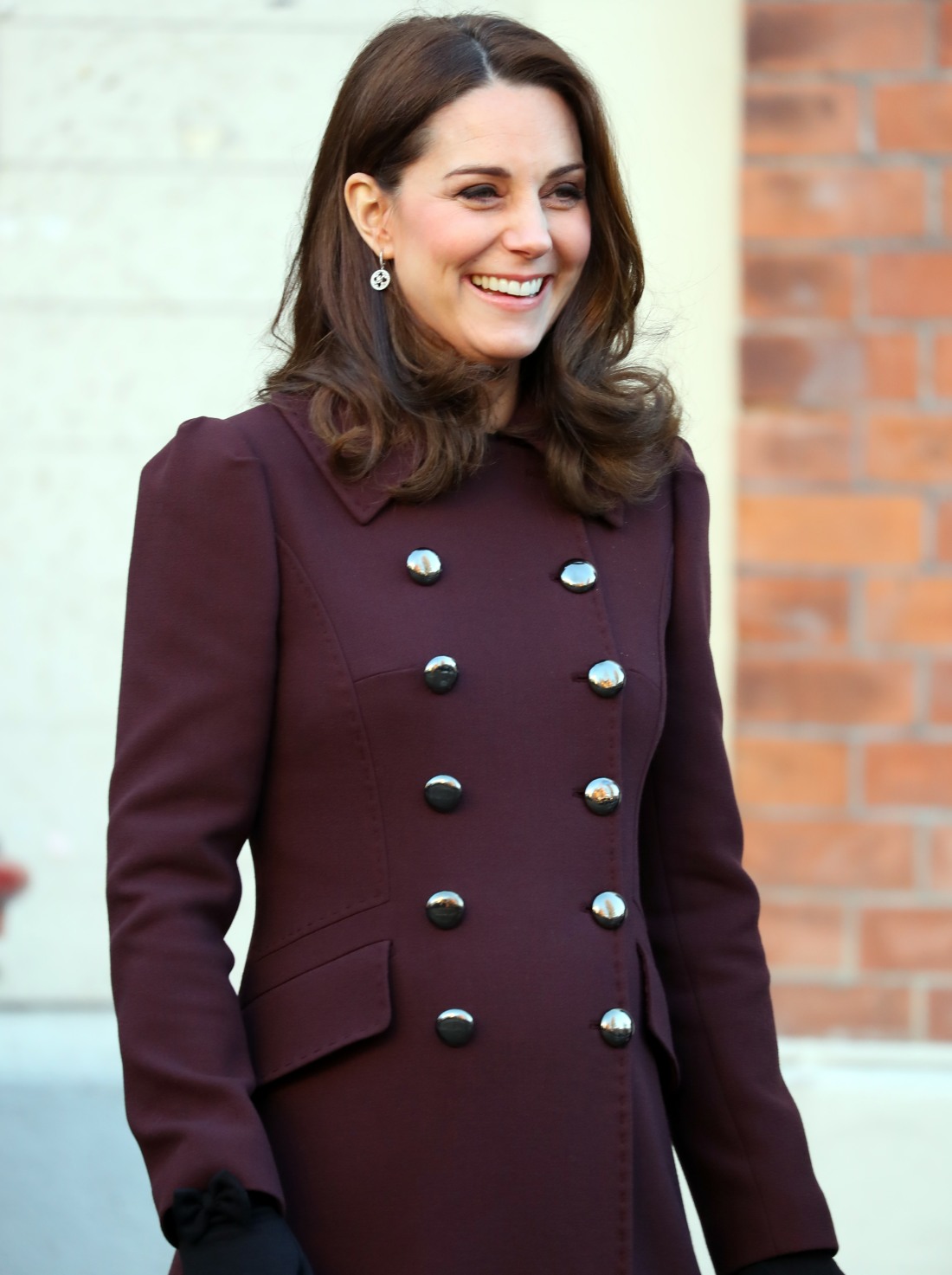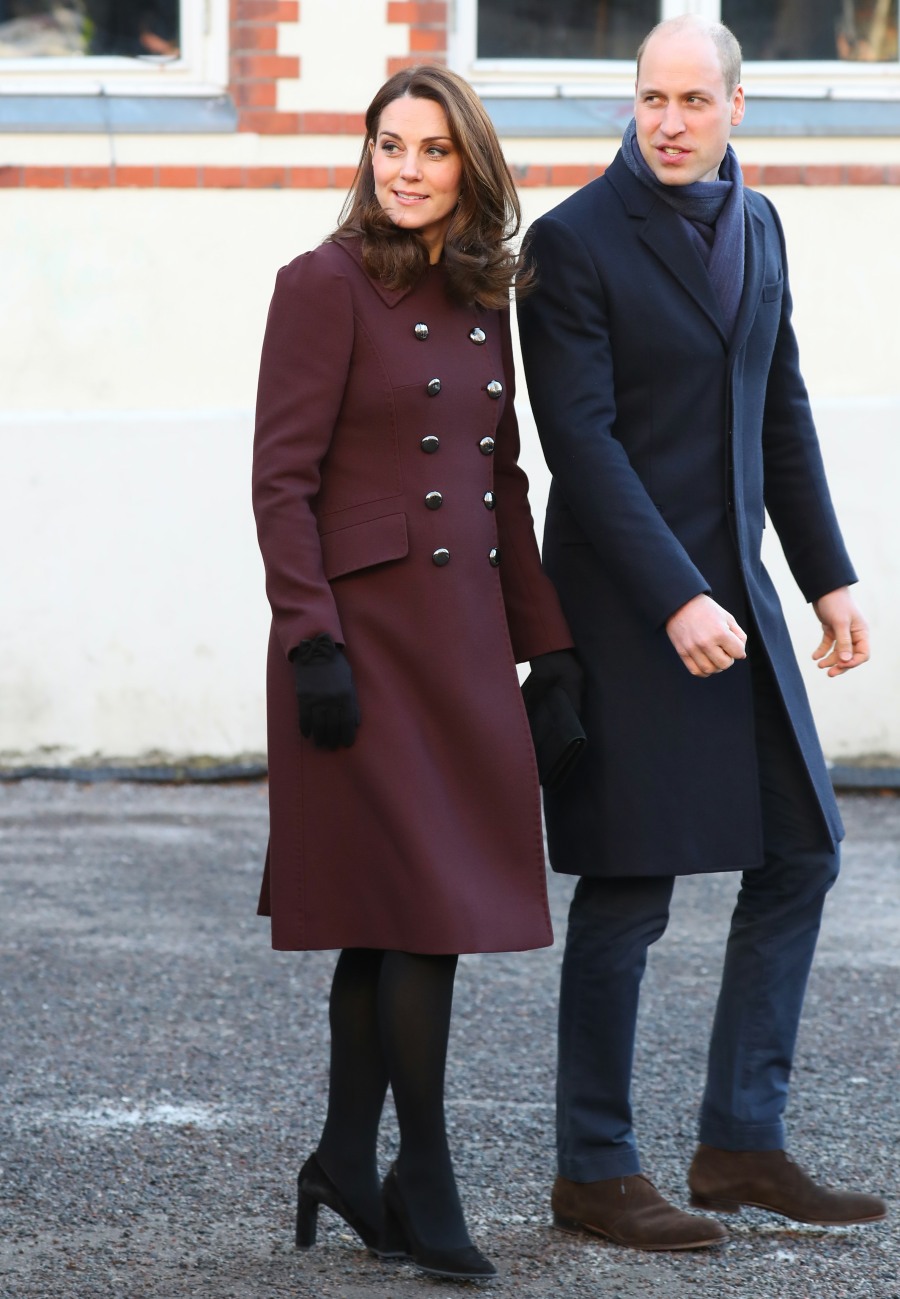 Photos courtesy of WENN.