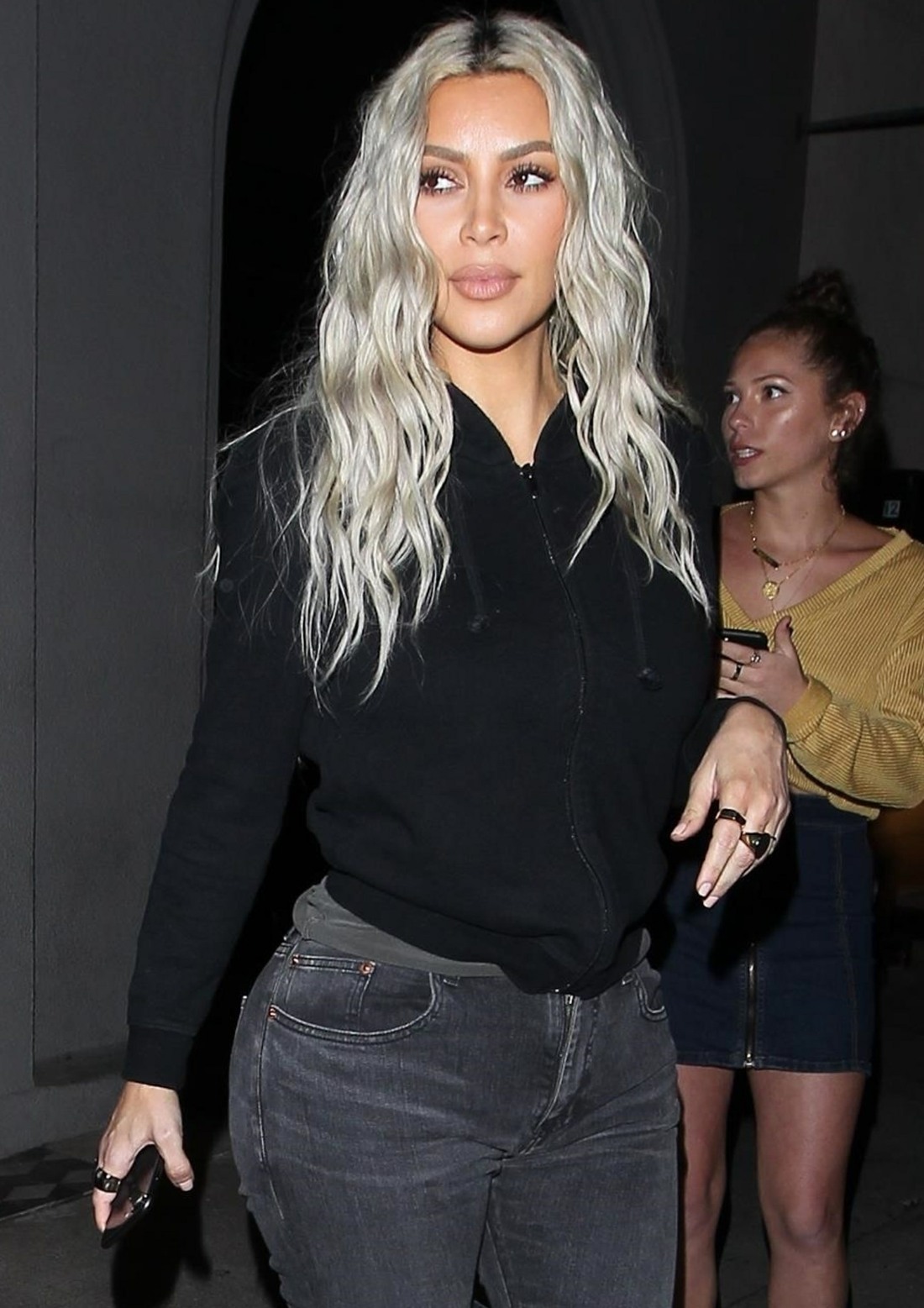 Kim Kardashian is a lot of things: a culture vulture, a fool, a famewhore, a businesswoman, the spawn of Satan's main homegirl and a petty, petty bitch. That's part of the reason why The Receipts of 2016 were such a great strategic move for Kim Kardashian, and why they were so devastating to Taylor Swift's reputation. Kim wasn't sitting on a pedestal. She had nowhere to fall, no reputation to lose. People already think the worst of her. She can't do anything without everyone jumping on her (fake) ass. Much of it is deserved, some of it is not (I'm still appalled by how many people blamed her and criticized her for being held at gunpoint and robbed).
But I digress… Kim has made a lot of enemies, and a lot of people criticize her. So for Valentine's Day this year, Kim decided to meet that hatred, shade and criticism with love and branding. Kim is releasing KIMOJI Heart fragrances, and she obviously gets to decide who gets sent promotional, heart-shaped candy-and-perfume packages. So Kim made a list. And like Tricky Dick before her, it became an Enemies List.
Kim Kardashian has got a list of names too, and to them, she says, smell you later. In honor of the upcoming Valentine's Day holiday, the Keeping Up With the Kardashians star is sending her "lovers" and "haters" one of her new limited edition KIMOJI Heart fragrances. The collection launched on Thursday. The fragrances come in large Sweethearts-like bottles, which Kim sent out in larger heart-shaped packages made of chocolate.

The list includes Blac Chyna—her brother Rob Kardashian's ex, Lindsay Lohan—a former party pal with whom she recently traded sarcastic barbs online, Bette Midler, Chloe Grace Moretz and Piers Morgan—both of whom criticized the reality star in 2016 for sharing a nude selfie, Pink— who also seemingly took a potshot at her, Sarah Michelle Gellar—who expressed disapproval over Kim and now-husband Kanye West's Vogue cover in 2014, Naya Rivera—who slammed Kim over her racy 2014 Paper magazine cover, and Wendy Williams—who recently slammed Kim over other NSFW pics, and, of course, Taylor Swift , who has feuded with Kim and more notably, her husband Kanye West.

"I am writing a list for my press boxes. I'm gonna send them to way more than this, but I decided, for this Valentine's Day, everyone deserves a Valentine," Kim said on her Instagram Story. "So I am going to send them to my lovers, to my haters, to everyone that I think of, because it's Valentine's Day after all."

The list also includes Kim's sisters, mom Kris Jenner, family friend Chrissy Teigen, music artists Mariah Carey, Cher and Cardi B, actress Jennifer Lawrence—a big fan of Kim's family and their show Keeping Up With the Kardashians, and Paris Hilton, who had reportedly feuded with her in the past.
It takes an unbelievably heroic amount of pettiness to send you newly-launched perfume to all of the bitches who HATE YOUR FACE. I don't know, ladies. I think I might love Kim for this. I can't stop laughing. These are huge packages too – I'm including the two Instagram Stories below, and you can see how big the box is. The perfume is packaged inside an enormous chocolate heart with messages like "Ride or Die" and "Bae." Taylor is going to be SO pissed off. Wendy Williams will probably think it's funny and well-played. Piers Morgan will probably have to write another racist column in the Daily Mail about it when he gets his package.
Photos courtesy of Backgrid.