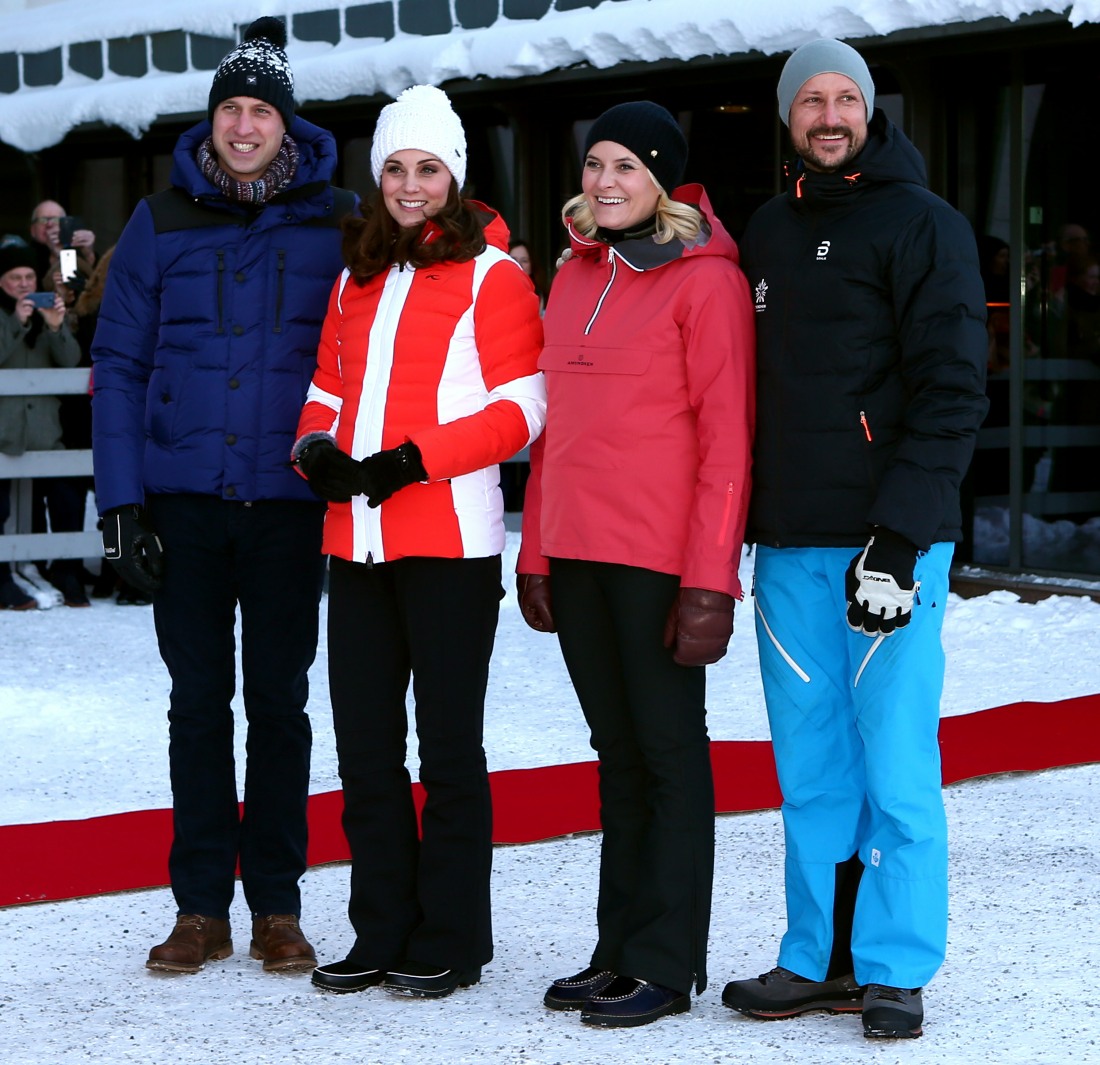 Now I get it: the Duke and Duchess of Cambridge went on a Norway-Sweden tour just so they could go skiing! It's my favorite kind of conspiracy: a dumb one about how William and Kate love to go on vacation (and something about buttons and wigs). In truth, I don't think that Will and Kate pulled off, like, twenty separate events in four days JUST so they could fit in a ski trip. But I bet it didn't hurt either!
Anyway, yeah, I was wrong – I thought the Dolce & Gabbana coat was going to be the last "fashion moment" from William and Kate's four-day tour. Turns out, they had another item on their royal itinerary: skiing at the Holmenkollen Ski Jump, and hanging out with junior ski jumpers. For this event, Kate changed clothes – she wore a £650 ($900) jacket from Kjus and a €30 beanie from Barts. I'm sort of more interested in her ski pants, because this is one of the few times I've seen her in a pair of pants that weren't skin-tight. But sure, let's talk about the jacket! I like it? Those are not the colors I would have put on Kate, but the jacket is cute.
Sidenote: as I've been editing the photos from the Norway leg of this tour, I've come to the opinion that Crown Prince Haakon is a zaddy and I would.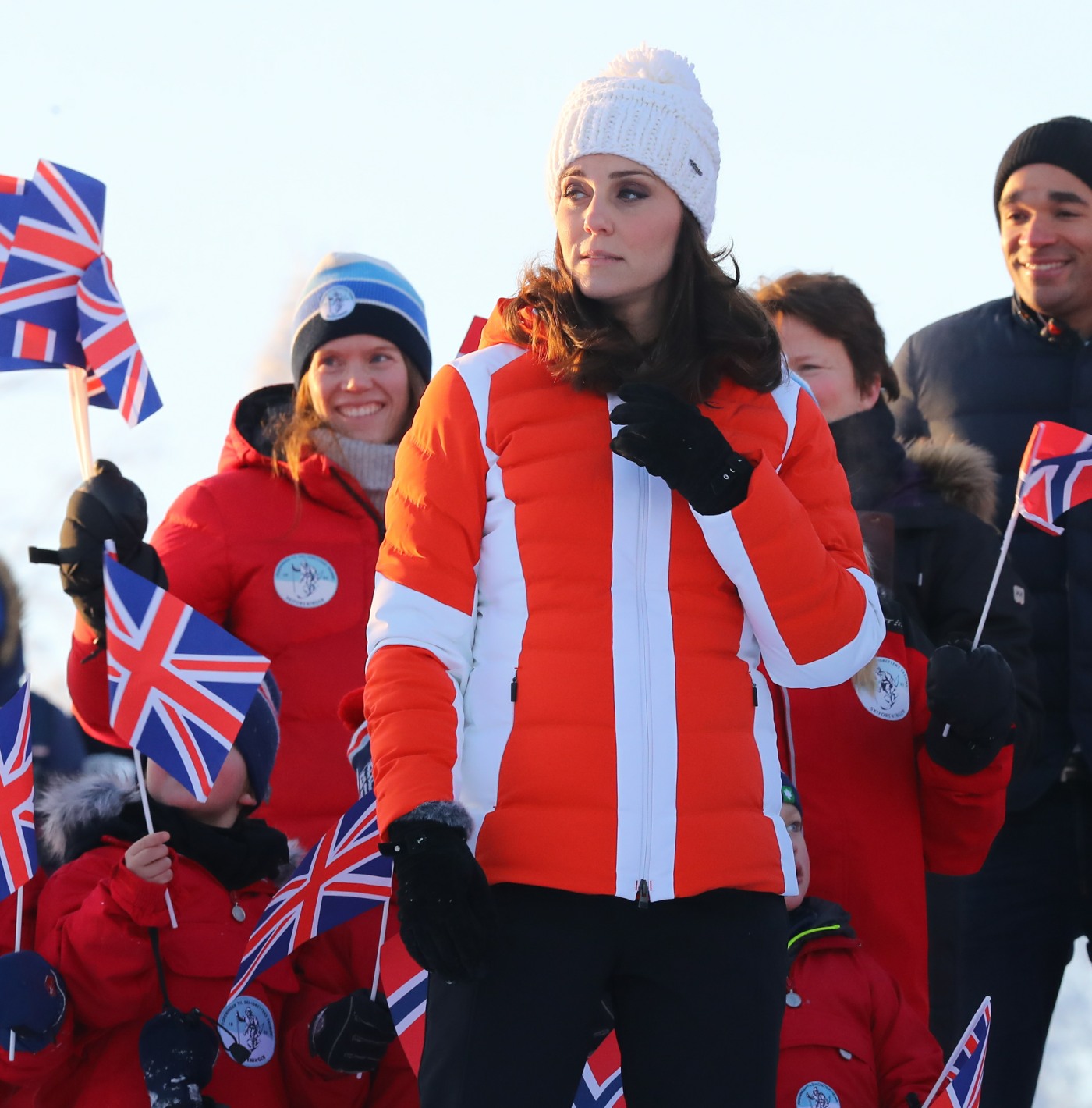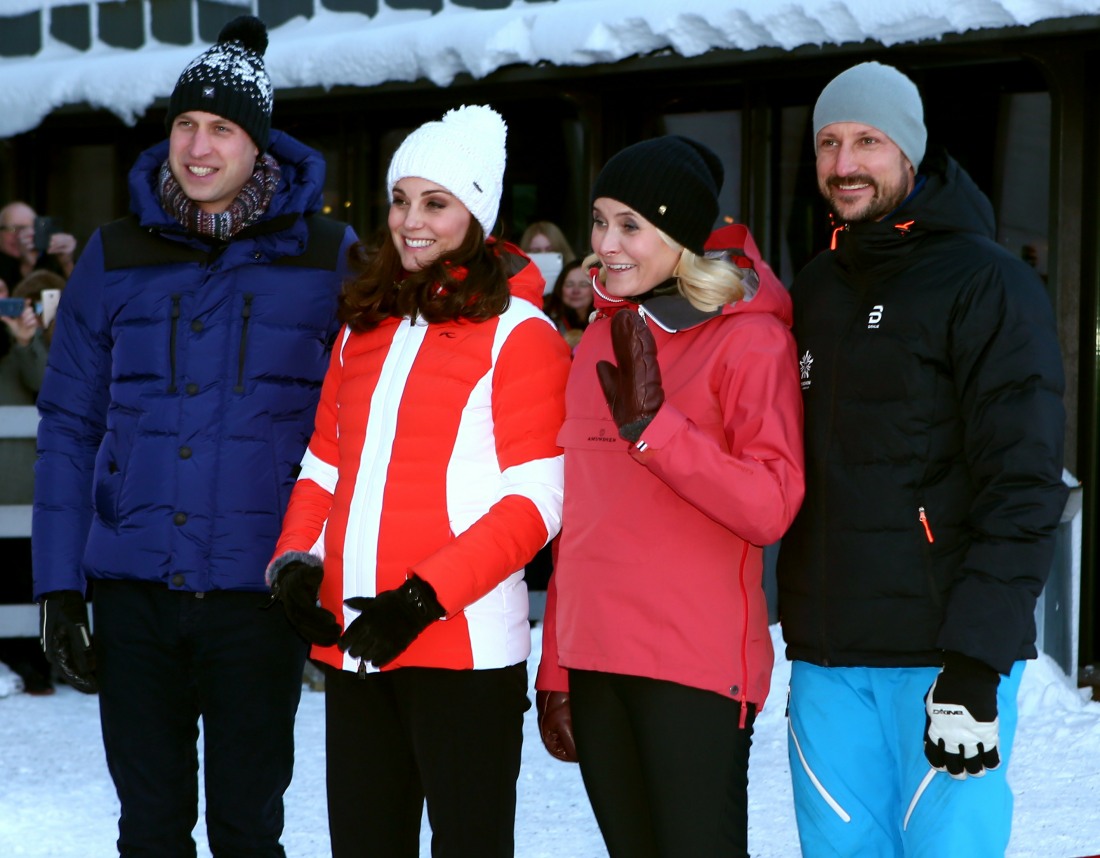 Photos courtesy of WENN.