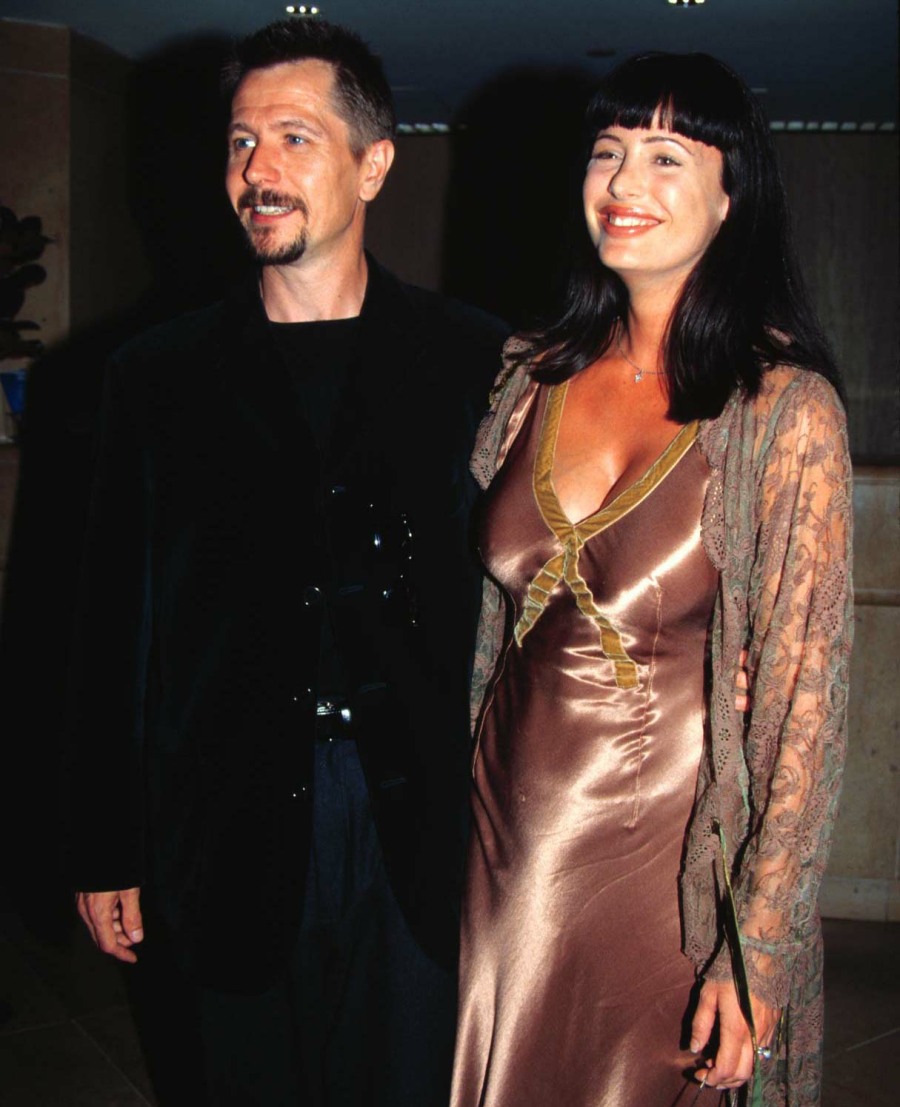 In January, I asked why Gary Oldman has barely had to answer any questions about his past, whether it was the misogynistic language he's used to discuss female politicians, or his defense of Mel Gibson's anti-Semitism, or the accusations of abuse lodged at him by his third ex-wife (he's on his fifth marriage right now). In 2001, after a turbulent four-year marriage, his third wife Donya Fiorentino filed for divorce and accused Oldman of abusing her physically and emotionally. She claimed that he struck her with a phone as she tried to call 911 on him, all in front of their two sons.
Many of you pointed out that Donya was a substance abuser – well, so was Gary Oldman. Oldman and Donya actually met in an AA meeting when she had been sober for three years and he had been sober for a matter of weeks. Many of you pointed out that Donya lost custody of their two sons. Mel Gibson still has joint custody of his daughter even though he pleaded guilty to assaulting his daughter's mother. My point? Family court and divorce court is rarely built for women who have been abused, especially when the abuser is a wealthy and famous man. In any case, Donya is speaking out. She gave an interview to the Mail on Sunday. You can read the full piece here. Some highlights:
How she feels about Oldman now: "He stole my children and ruined my life. The truth needs to be told. I would like Gary to stand up and take responsibility for his actions. Will he? Who knows? He has always denied everything."

Emboldened by the #MeToo movement: "He is a great actor. Was he a great husband? No. Our marriage was a giant car crash in which demented things happened. I lost my self-esteem, I was broken. I've been empowered by hearing other women speak up. When a woman gets her voice back, she gets her power back."

Why she's speaking now: "I want our sons and the world to know the truth. I would rather get eaten by a great white shark than go through that marriage again. I have $20 in my purse. I've got nothing else he can take from me. I'm not speaking out to hurt Gary. In fact, I wish him well. He's a brilliant actor and he fully deserves his Oscar. But when you are nominated for an Academy Award you have to be held to a higher standard."

How they met: "I think it's fair to say we were not the most stable people in the room. I was three years sober when we met. He was a newcomer to AA. I had never met someone so fragile, so emotionally vulnerable. He was charming and I thought I could fix him. He invited me to dinner at The Ivy in Hollywood. That night he told me he wanted me to have his son. He wanted to call him Gulliver after the character in his favourite book, Joyce Cary's The Horse's Mouth. We fell in love quickly – too quickly. We didn't know each other. We'd married strangers."

He would grow depressed every Oscar season. "His career was stalled when we were together and every awards season he got depressed. He would sleep all night with me then sleep all day downstairs on the sofa."

Being diagnosed with rheumatoid arthritis during her second pregnancy. "I was in pain. I couldn't cope. Gary yelled at me constantly, saying other mothers coped without any problems. I became angry and resentful…. He would say I married him because he was rich and famous – but I married him for love."

She still maintains that he physically abused her: "It happened a long time ago but it was incredibly traumatising to me because he hit me in front of the kids. The kids were held hostage in the war between us. I eventually ran out of money and was representing myself in court. Money, power and fame won. I will take blame, I played a big part in destroying my life and that is something I have to live with. I am sorry I was not the mother I should have been. I don't blame Gary for everything. But it takes two to destroy something. The perpetrators of domestic abuse have to live with it too."
Should we take everything Donya says as the complete truth? Maybe, maybe not. But it's certainly worth ASKING Gay Oldman about, surely? Why is that problematic white men just get to breeze through these awards seasons with no one asking questions or demanding answers? If Gary Oldman was just out there, living his life, so be it – but he's actively campaigning for an Oscar. He's considered a sure thing for Best Actor. He's been doing press for months. Why is it that no one is asking HIM more?
Update: some of the photos in the original post were of his fourth wife, who looks so much like Donya. The photo agency had the photos mislabeled too. I'm sorry for the mistake.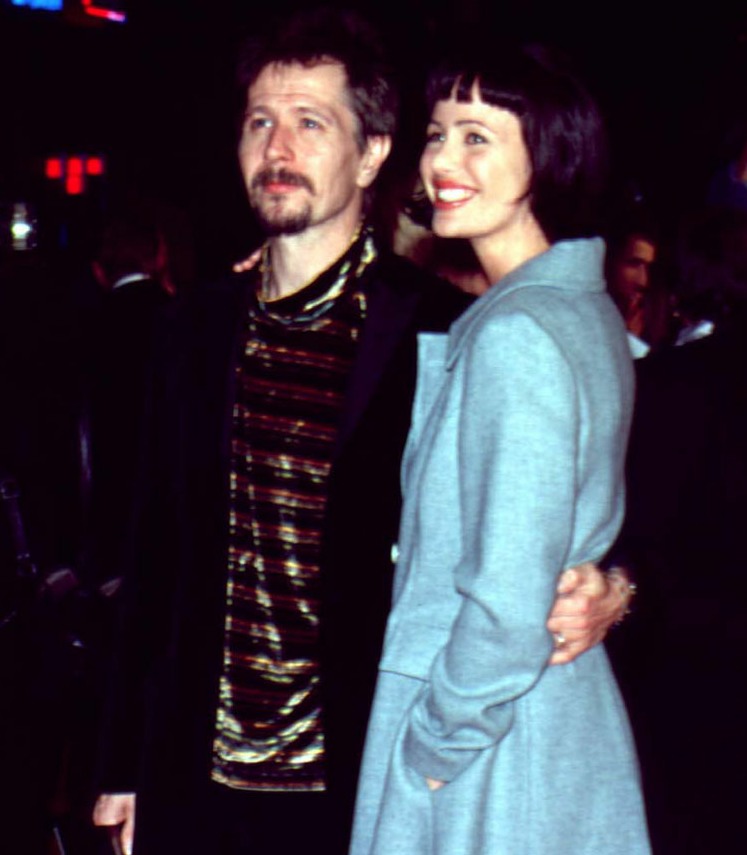 Photos courtesy of WENN.