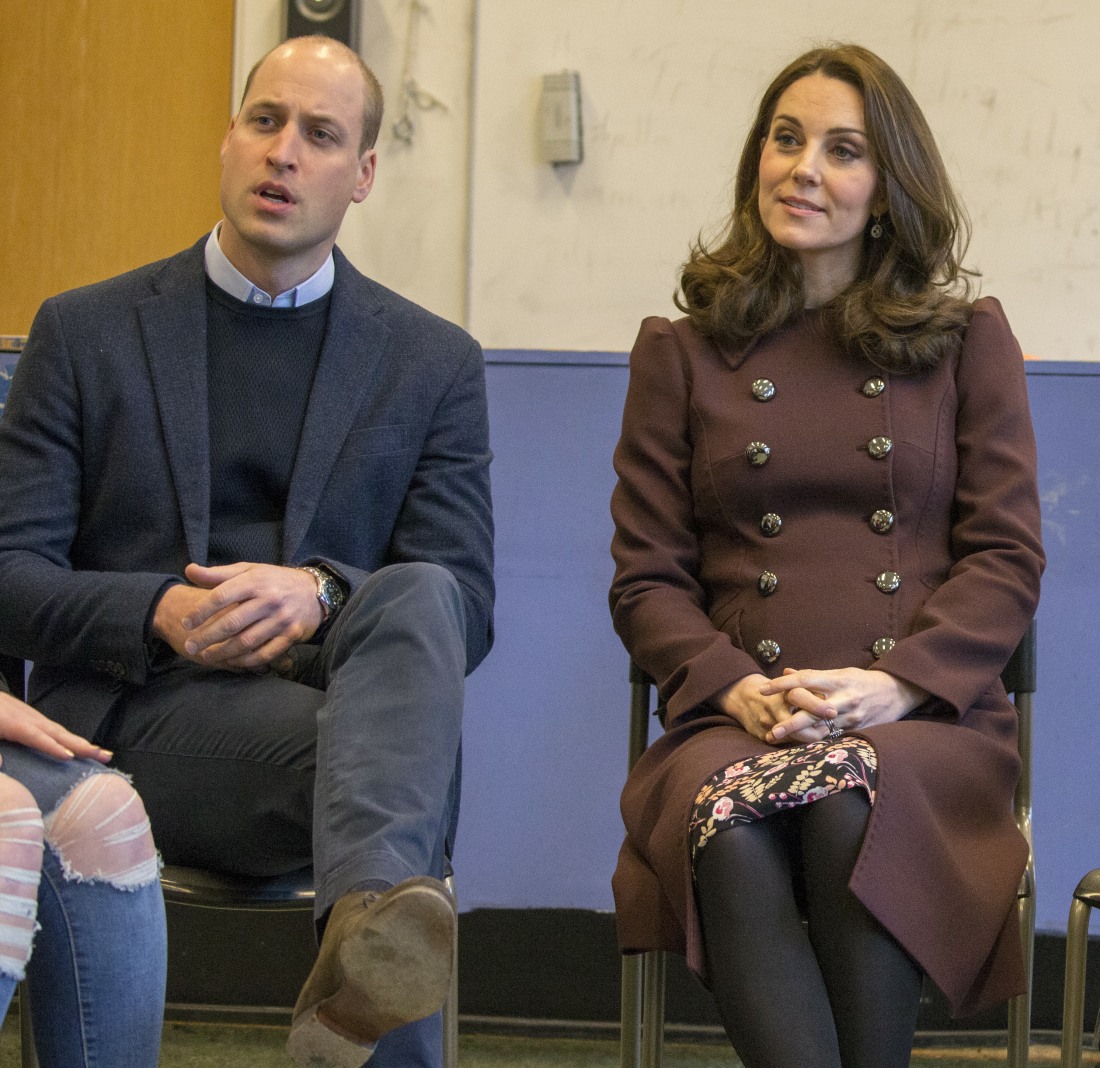 I'm always surprised when one of our smaller complaints about the Duchess of Cambridge gets "picked up" by a larger media outlet. For years, we've been wondering why Kate often keeps her coats on when she's indoors, doing an official event. It often comes across as rude, like she's literally breezing through an event and she doesn't even plan on being there long enough to hang up her coat. That query/complaint was revived again last week when Kate repeatedly wore her coats indoors in Stockholm and Oslo. Some people made the argument that she was cold, which I can understand. I keep my jackets on indoors when I'm cold too, and if that's the case, so be it and I won't judge her for that. But other people came up with another explanation, and it makes zero sense.
The Duchess of Cambridge is famed for her sell-out wardrobe but it turns out, there's a reason behind her recent slew of covetable coats. Over the past few months, the royal has demonstrated her sartorial prowess on a global scale and even treated her enviable closet to a tour of Scandinavia. And within a matter of minutes, the like of her Princess Diana-inspired Catherine Walker coat and Burberry shearling jacket graced the headlines.

But it's interesting to note, that whilst dining with the Norwegian royals, Crown Prince Haakon and Crown Princess Mette-Marit, the 36-year-old kept her Dolce and Gabbana number buttoned up. And according to sources, it's due to an old-fashioned rule of royal etiquette.

As a consequence to her status, it is regarded "unladylike" for the Duchess of Cambridge to remove her jacket in public. And should the 36-year-old need to remove a layer, she must step away from the cameras' shutters.
No. This is bullsh-t. You know how I know it's bullsh-t? Because sometimes she does take off her coat once she's indoors and there's never any outcry about how she's breaking whatever royal-wardrobe rule. During the same tour last week, Kate removed her fur hat, gloves and Catherine Walker coat to reveal a ruffled Seraphine dress once she was indoors. So why couldn't she take off her Dolce & Gabbana coat for other indoor events? Again, if you're arguing that she was just cold, I understand that. But considering this happens all the time in an assortment of local and international events in varying temperatures, can't we just say that maybe she keeps her coats on indoors because she never wants to be in one place very long, and that it's just a rude habit that she should break?
As for Kate and fashion… Kate and the Countess of Wessex are supporting a sustainable fashion initiative for Commonwealth nations. You can read more about it here – this seems more like a Sophie thing, right?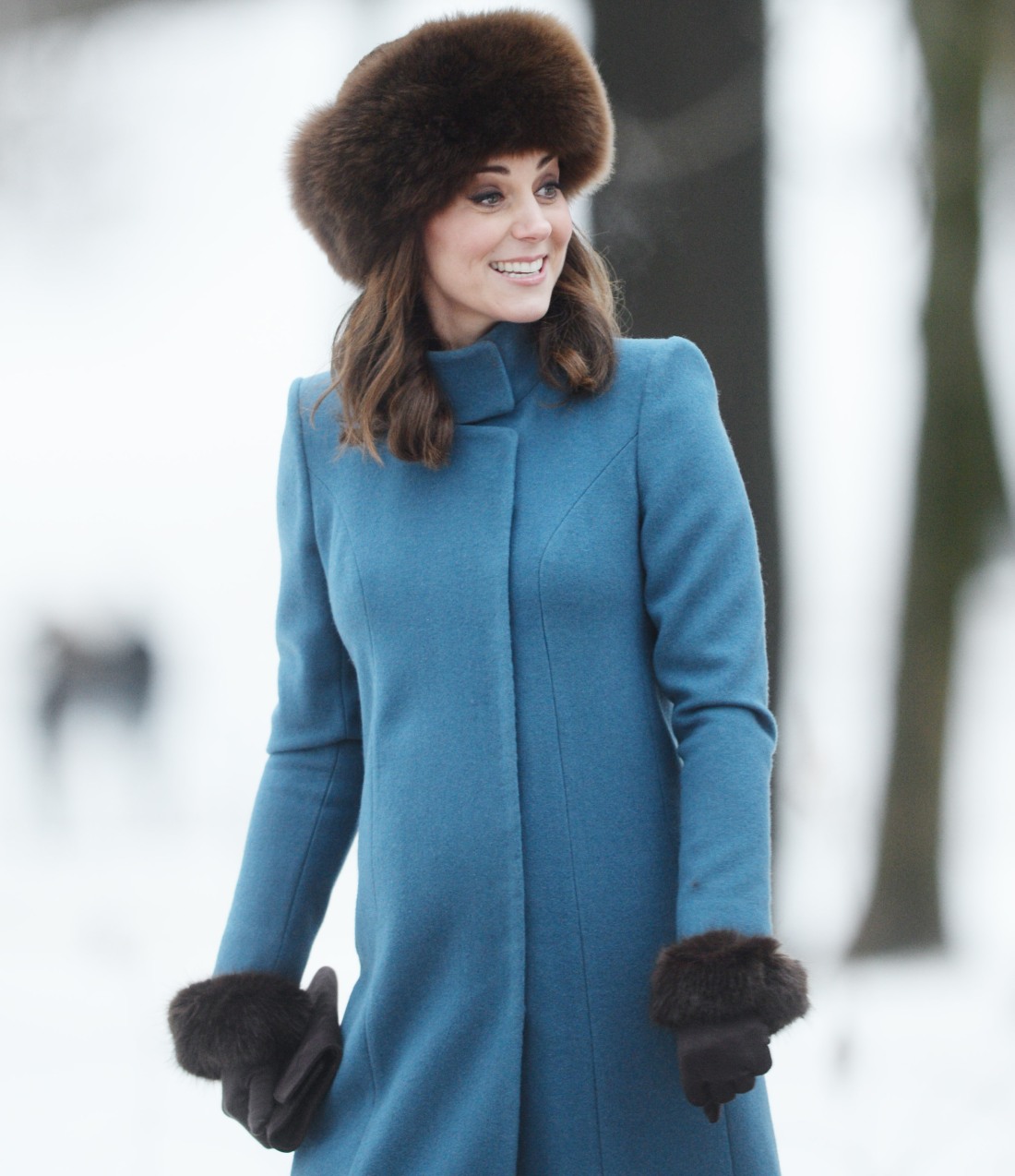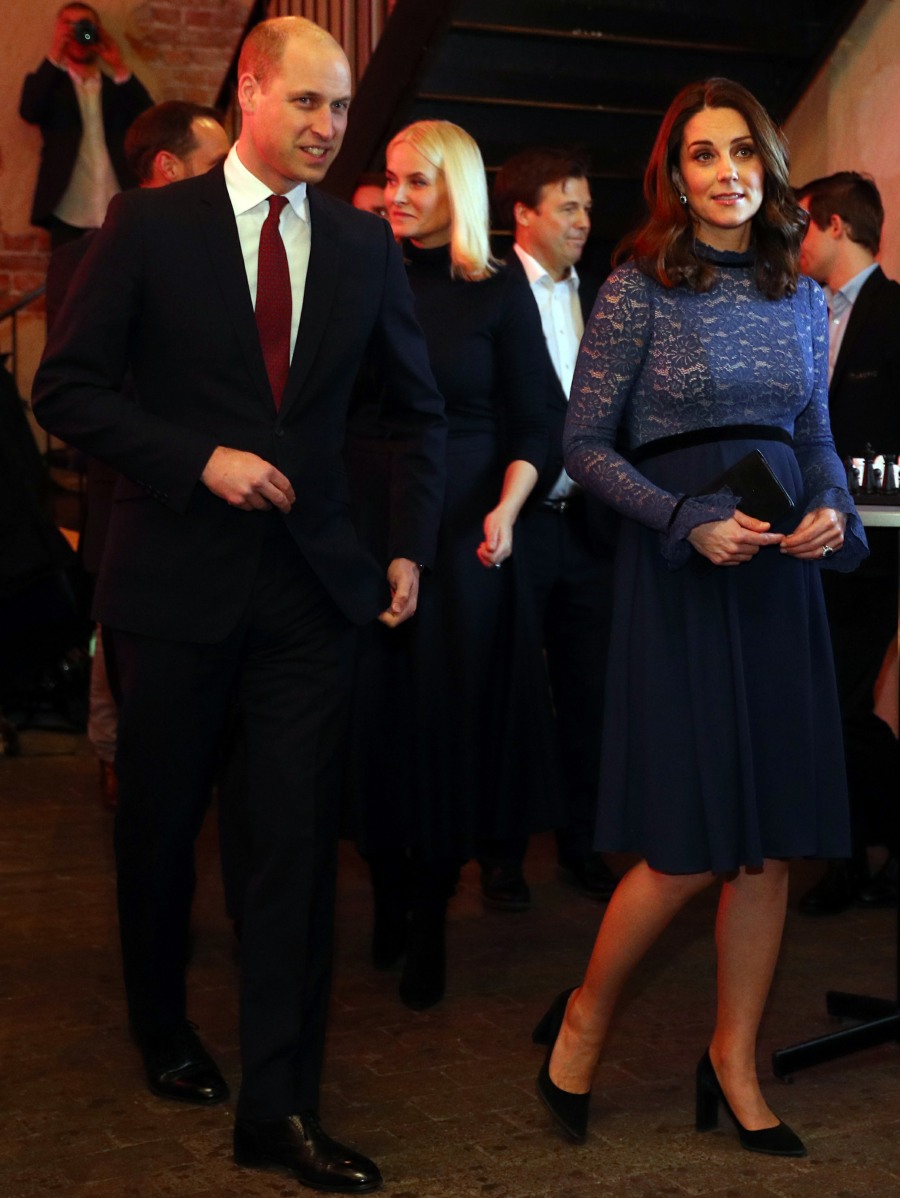 Photos courtesy of WENN.