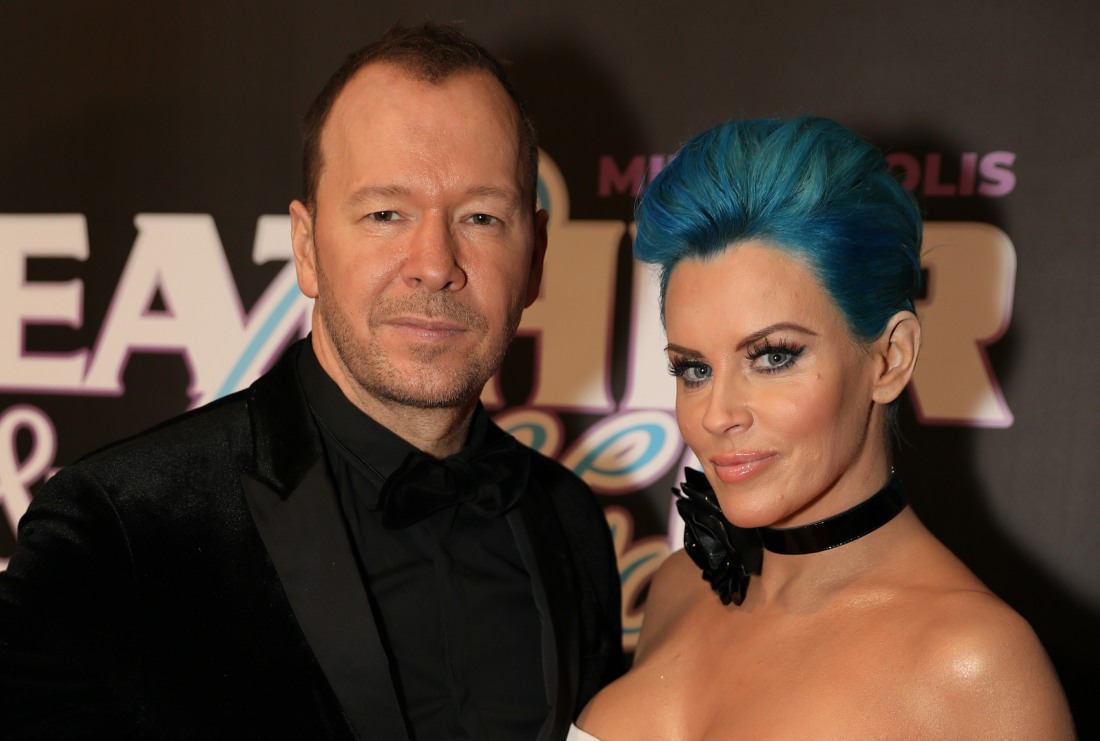 We can go months without talking about Jenny McCarthy, so isn't it interesting that suddenly she wants attention right now? She attended the Grammy Awards with her husband, Donnie Wahlberg, because he was a presenter. Jenny decided to debut her new hairstyle: Smurf blue hair. It did not go over well, possibly because Jenny's so full of Botox and bulls–t that people rightly assumed she was just pulling a dumb-famewhore stunt rather than "oh, I'm so fun and vivacious!" She looked like a Disney villain.
Well, Jenny still has blue hair, and she still wants attention. Which is why she and Donnie attended the Leather & Laces Super Bowl LII party in Minneapolis this weekend. They walked the red carpet and everything. I guess it's not that big of a deal – I mean, it's not like she has a lot of sh-t on her plate these days? Of course they could travel to Minneapolis to attend the parties and the Super Bowl. Donnie is a big Patriots fan – the whole Wahlberg family is ride-or-die for the Pats and Tom Brady. So it's sort of funny that LOOK AT ME Jenny McCarthy's team lost, right?
I guess what's notable here is that Jenny is really leaning into the Disney Villainess thing with her blue helmet hair. She looks like Cruella de Vil scalped some Muppets to make a f–ked up wig.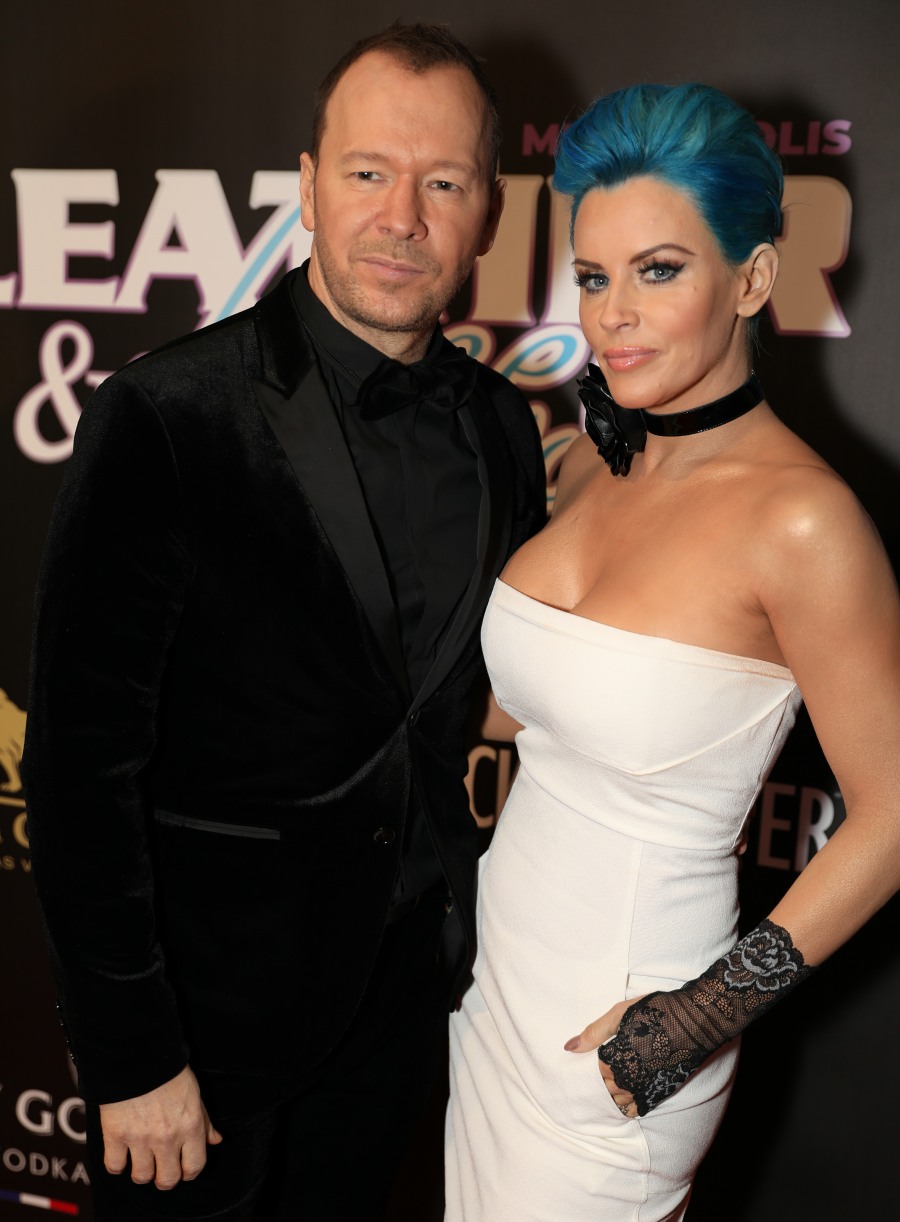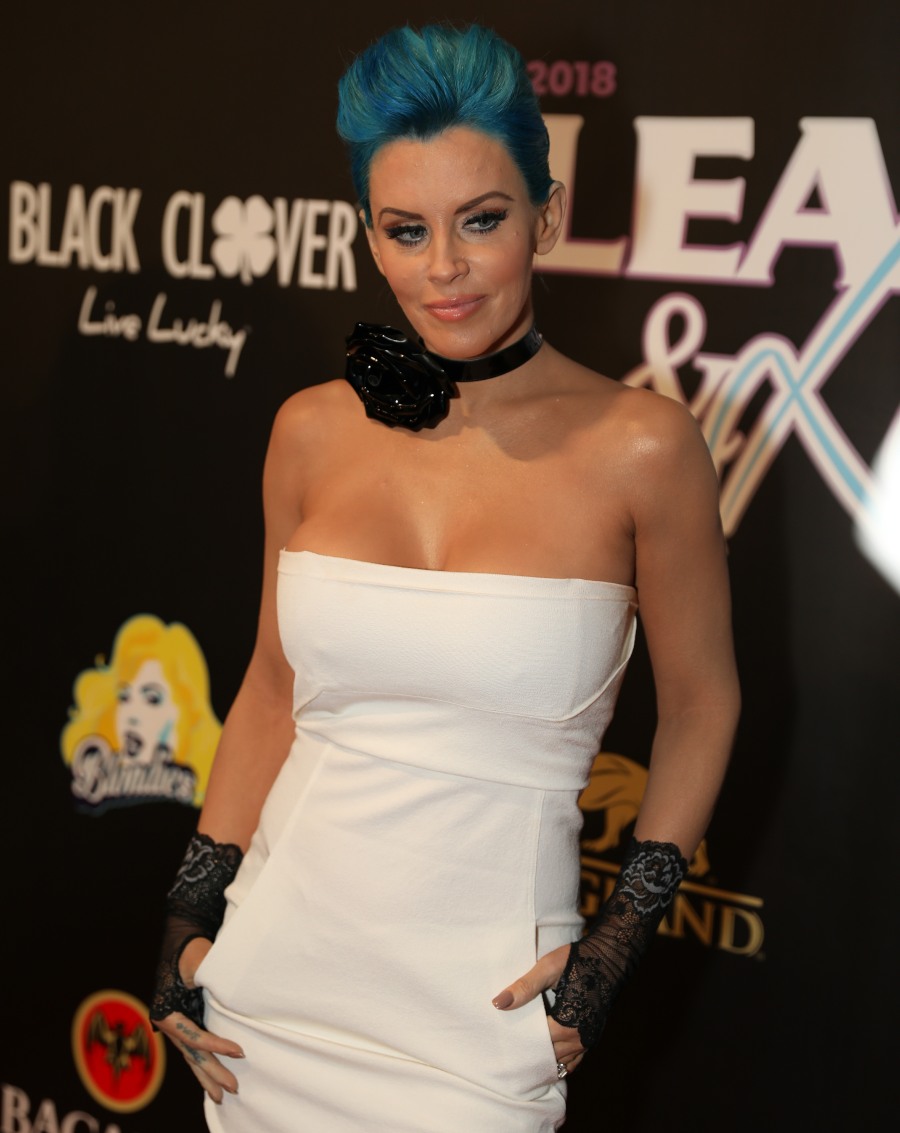 Photos courtesy of WENN.