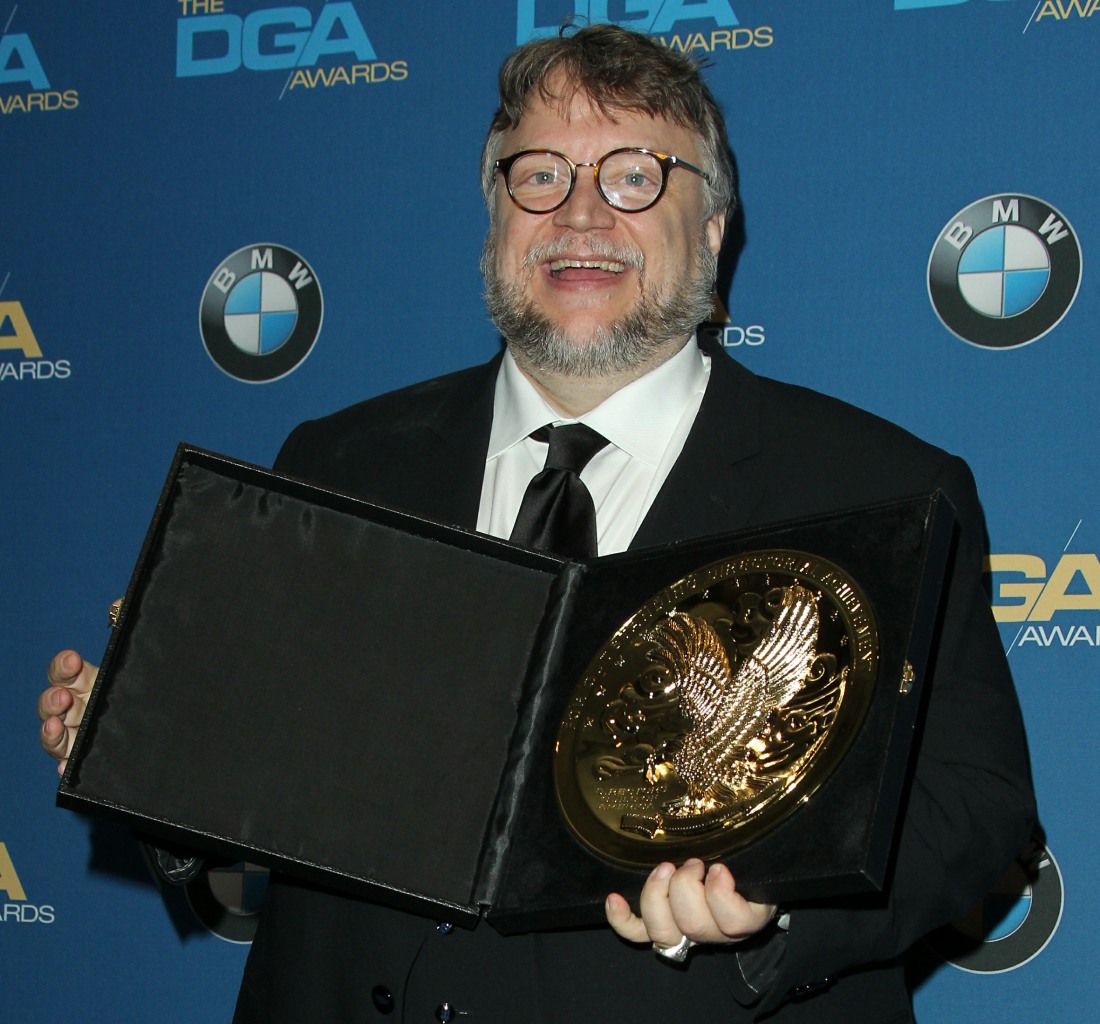 I'm not a Guillermo del Toro fanatic – I like him as a director just fine, and I think he deserves a lot of credit for plugging away and consistently staying true to his vision, his art. My point is that I don't read much about del Toro, and so after I saw The Shape of Water this weekend, I read some reviews and analysis of the film and del Toro as a director. I was pleasantly surprised to learn that the consensus is that his masterpiece film was Pan's Labyrinth. I saw Pan's Labyrinth years ago and I was blown away by the story and magic and the horror of it all. THAT is his vision come to life, and that was the film which should have won a slew of major awards (it did pick up three technical Oscars).
Well, I think what's happening now around The Shape of Water is that thing that the Academy does all too often and all for the worse: they realize too late that they should have recognized a filmmaker's greatest film, and so when he makes something else vaguely Oscar-worthy, they shower him with awards. It happens all the time with directors and actors and it sucks.
Anyway, these are photos of del Toro and Sally Hawkins at the Directors Guild of America Awards over the weekend. Del Toro picked up the big prize for The Shape of Water, just as he's picked up the big prizes (director and picture gongs) at nearly every awards show. Am I being fair in saying that people are recognizing him more for his body of work – specifically Pan's Labyrinth – rather than TSOW specifically? It feels harsh, but so is my review of the film…
SPOILERS for The Shape of Water.
I didn't hate this film but I didn't like it much either. It reminded me, strangely enough, of La La Land. I think it was the nostalgia, the old-fashioned twee-ness, the obsession with Golden Age Hollywood musicals and such. The problem with La La Land was that it was so saccharine and so, so WHITE. Now the Academy will award TSOW because LOOK, he's a Mexican director and Octavia Spencer is in it, which means the voters think they'll get Woke Points. Hint: you only get Woke Points if you vote for Get Out.
But really, this film is not del Toro's best work. He telegraphs everything, and the allegorical nature of the story and the symbolism are just beat-you-over-the-head obvious. I figured how the film was going to end halfway through, and I rolled my eyes at several of the "emotional" scenes. Did I mention that an expressive mute woman has sex with a fish-man? She bangs a fish-man and then she explains how that happened sexually through sign language to Octavia's character. Octavia played a stock "black best friend who is helpful to the white lead characters" role and she did it well. Michael Shannon plays the villain with scene-chewing fun. And Sally is good in a role which is just too, too twee.
Also: del Toro is the writer-director of TSOW. That's how he's listed, and he's up for Original Screenplay. Except that the estate of writer Paul Zindel is now saying that del Toro openly plagiarized the story from Zindel's Let Me Hear You Whisper. You can read more about that here.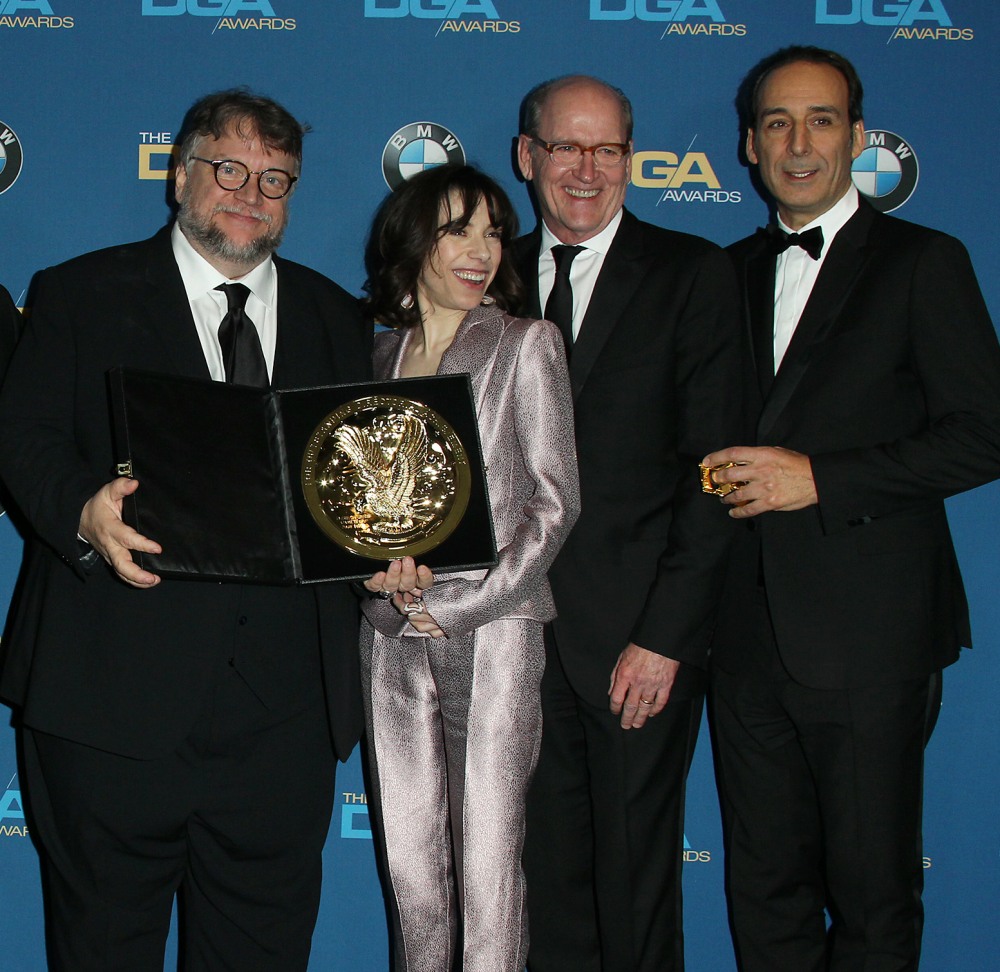 Photos courtesy of WENN.