Super Bowl Sunday is a day of overindulgence. While many of us ate too much (I'm guilty, but pizza rolls, chicken waffle nuggets and mac 'n' cheese bites don't eat themselves) and maybe had a few adult beverages, no one got into the big game spirit (and spirits, if you know what I mean) more than Kevin Hart.
The 38-year-old actor, a native of Philadelphia, was beyond excited that the Philadelphia Eagles beat the New England Patriots in the big game in Minnesota. When the victorious team took to the stage to receive the Vince Lombardi trophy, an eagle-eyed cameraman caught Kevin trying to get on stage, only to be stopped and denied by a hulking security guard. The clip went viral and Twitter had a field day, as you'd expect.
Maaaan. They tried to ban Kevin Hart from the stage like he was too short to ride the rollercoaster at Great America 🤣🤣🤣🤣#SuperBowl https://t.co/nJS9blrsJx

— Apocalypse Sheela (@PettyLupone) February 5, 2018
- I'm Kevin Hart.
- don't care.#SuperBowl pic.twitter.com/1RPiMHIewN

— Hugh Belmont (@HughBelmont) February 5, 2018
I thought security was manhandling a child…..it was Kevin Hart 😂 pic.twitter.com/me3QJls92H

— Jam Gamble🎤 (@Iamjamgamble) February 5, 2018
While out on the field, Kevin crashed an interview on the NFL Network's Game Day Prime, where Eagles defensive lineman Fletcher Cox was being interviewed. An excited Kevin stated the obvious, "I've been drinking," and slurred, "Philadelphia's a great city. I thought, I hope this is an example of what we can do. We gave a f–k…ooh. I'm out." After his boozy rant, he dropped the mic and staggered away. To be honest, this quick clip was better than the whole half time show.
Who else caught a drunk Kevin Hart on NFL Network? pic.twitter.com/JXGv9cKbEn

— NFL Memes (@NFL_Memes) February 5, 2018
And since trying to bum rush the award presentation and dropping the "f-bomb" on national TV weren't bad enough decisions, Kevin later took to Instagram, still obviously under the influence, to explain his drunken shenanigans. He started the clip by stating, "To all the kids out there, I just want say, 'Don't drink.'" He rambled on, "You know when alcohol is in your system you do dumb stuff." He then stated the obvious, exclaiming that trying to get on stage was, "One of the top two stupidest things I've ever done," adding, "but who cares. The Eagles won the Super Bowl. Yeah I'm still a little tipsy—the world can kiss my ass." Joking with his friends, he noted, "It didn't work out good, but that man did his job, didn't he?" Kevin added a whole lotta hashtags, including #iThrewUpThisMorning, #MyFriendsAreTheBlame, #TheyGotMeDrunk, #HelpMeBabyJesus and the enigmatic #WhereAreMySocks. I'm sure he will have a hangover for the better part of the week.
I may never get to experience my team winning a Super Bowl, as I am a Dolphins fan, but I'm confident I could hold it together a little better than Kevin. At least he had a good time, and I hope he finds his socks.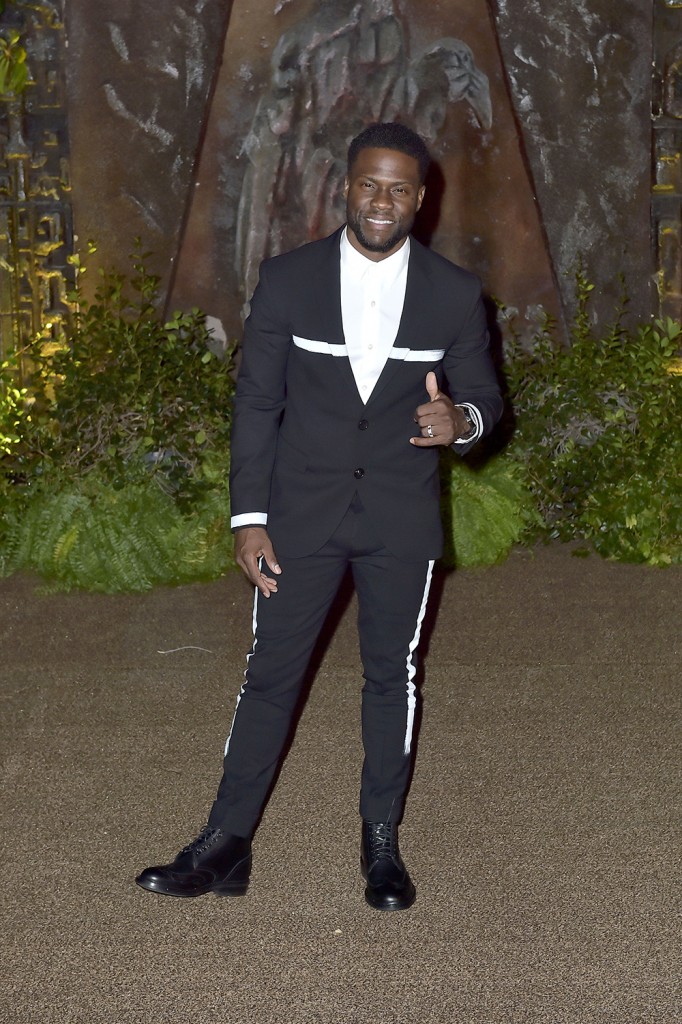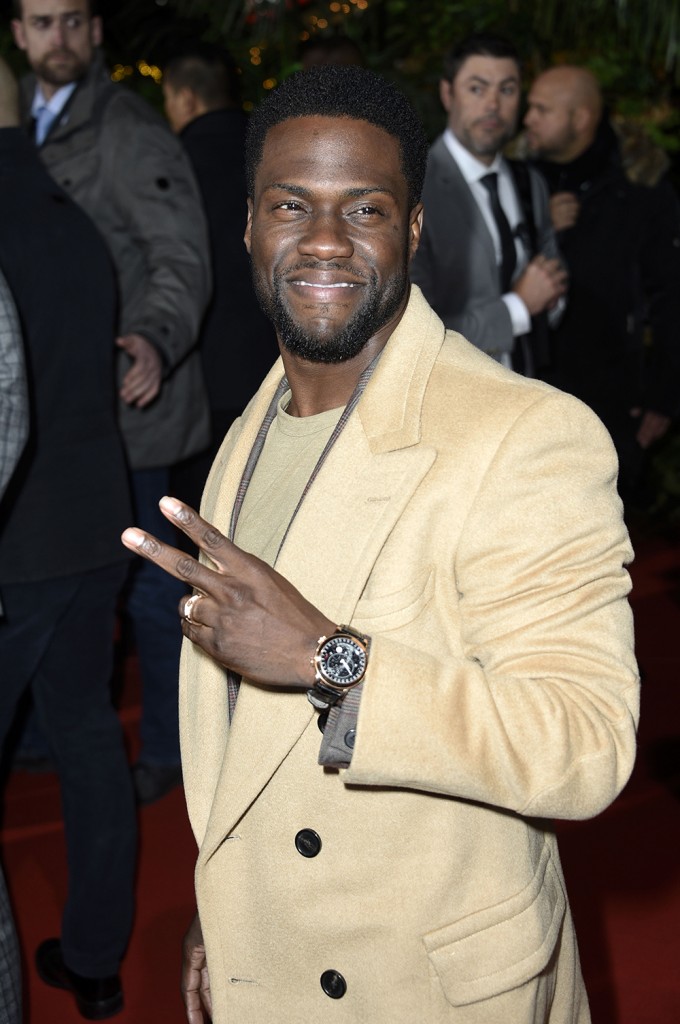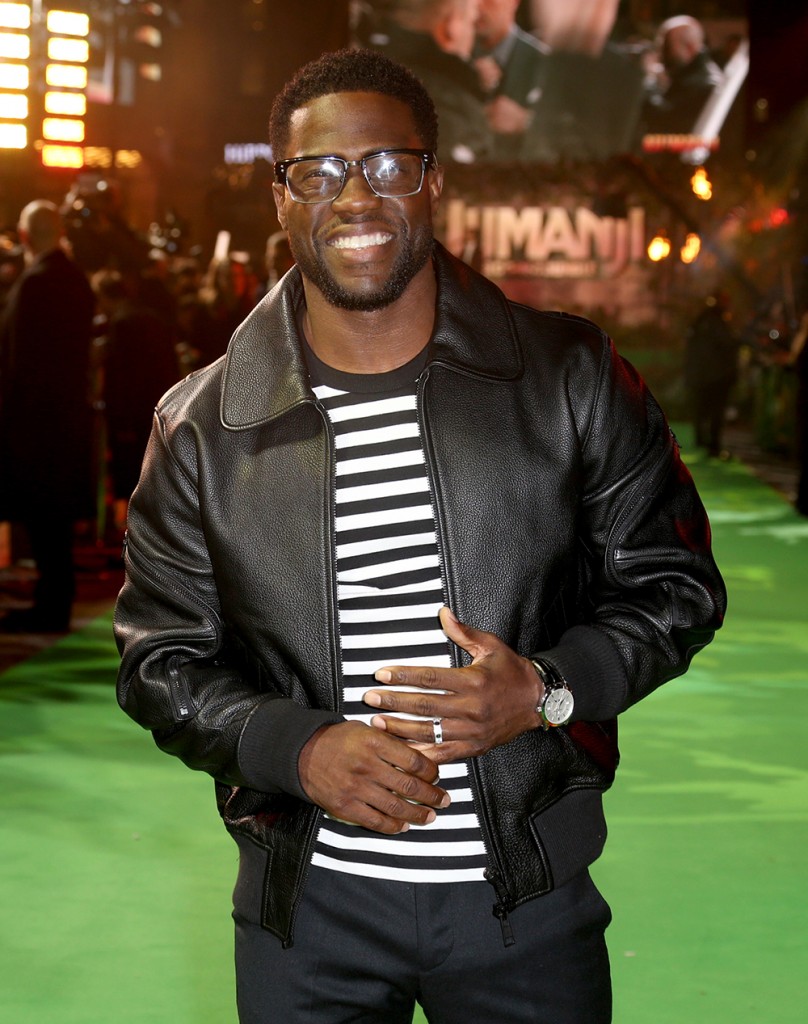 Photos: Instagram, Getty Images, WENN.com