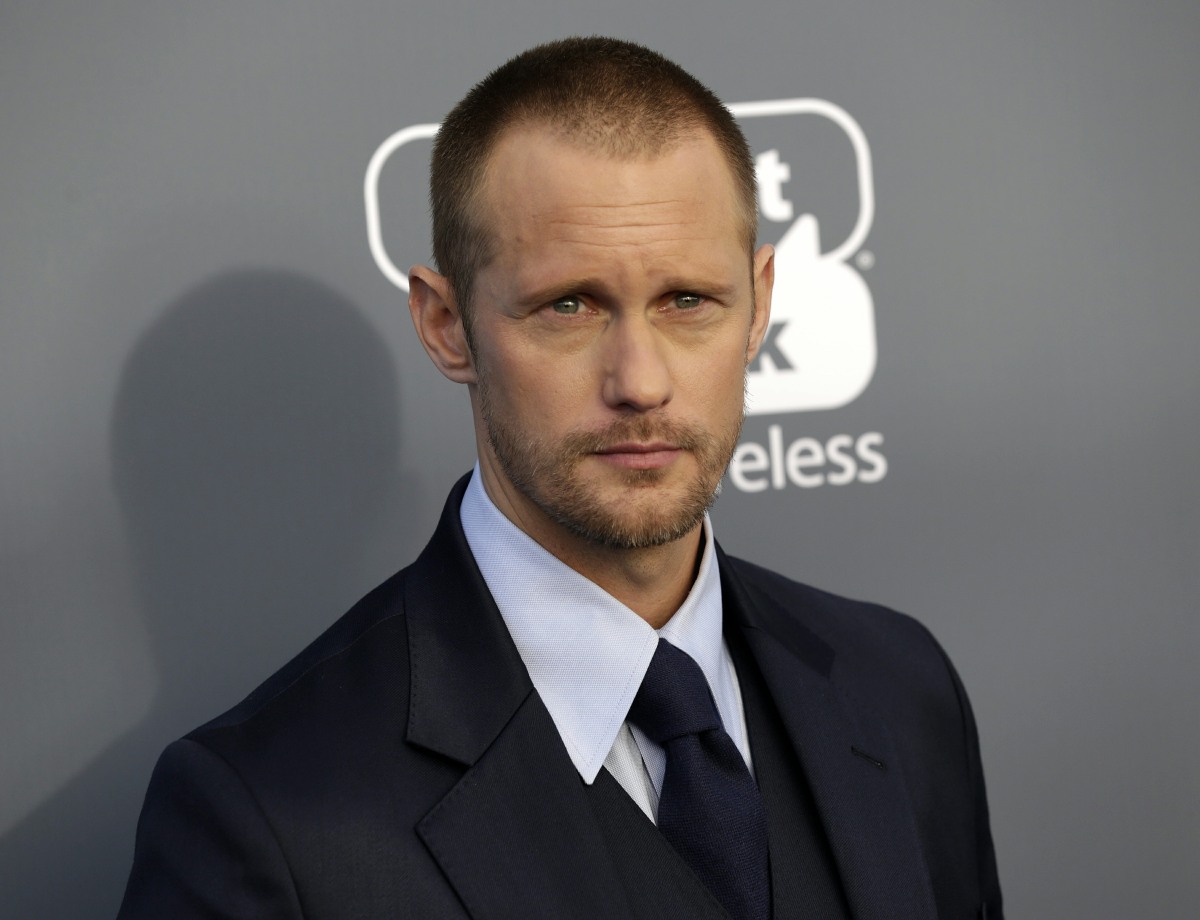 During the True Blood years, Alex Skarsgard actually became known for doing some "woke" interviews. People were fascinated by his Swedish-ness and Americans were super-curious about how growing up in Sweden affected his views on feminism, gender equality and more. Over the years, I think Americans have sort of caught up to Alex, and now we don't even bat an eye at the fact that he dresses up in drag for a premiere because all of his cool drag queen friends are going to the premiere too. He's been talking about being a feminist for years too, and he's never said it as an excuse or justification or apology for treating women like sh-t. Anyway, Alex has a new interview in Elle UK where he talks about how Hollywood is f–ked up and he's proud to be a Swede and a feminist.
The Hollywood double-standard: "There is a double standard [in the film industry]. I notice that with actress friends of mine. And it's disgusting. It's not a problem that's specific to Hollywood. I think you see this in many professions, where men in power think they're entitled. So these women are very brave to talk about it, and I do believe it will fundamentally change things."

Feminist Viking Thunder: "I'm 100 percent feminist. Sweden is very progressive. In terms of equal rights, I think it's ahead of most countries."

Being a child star in Sweden: "To have people talk about you and say, 'Well this is who Alex is…' when I had no idea myself, it just f–ked with my self-confidence. Because if a girl looked at me or seemed interested. I thought she was only interested because she had seen me in the movie. It made me feel worthless. I wanted girls in school to like me because I was funny or cute or interesting—that's what you want isn't it? When you're 13? And I guess when you're 40 as well…"

Why he's not active on social media: "Sometimes I think it's good to be bored, because that's when your mind wanders; creativity is born this way. But we don't allow for those moments anymore, because if there are three seconds of downtime, you are on your phone or you're checking your Insta-feed or Twitter."
I agree with him so much about social media – I love and hate Twitter, but that's my only social media presence, and you know why? Because I need time to let my mind rest from being online and working all day. You need to decompress and let your mind wander and just sit (or walk, or exercise) with your own thoughts for an hour or two every day. As for what he says about feminism and a progressive Swedish society… I always feel a little bit sorry for the Scandinavian peeps living in America, for work or for love or whatever. Like, Americans must seem so uncivilized compared to the more progressive societies they're used to.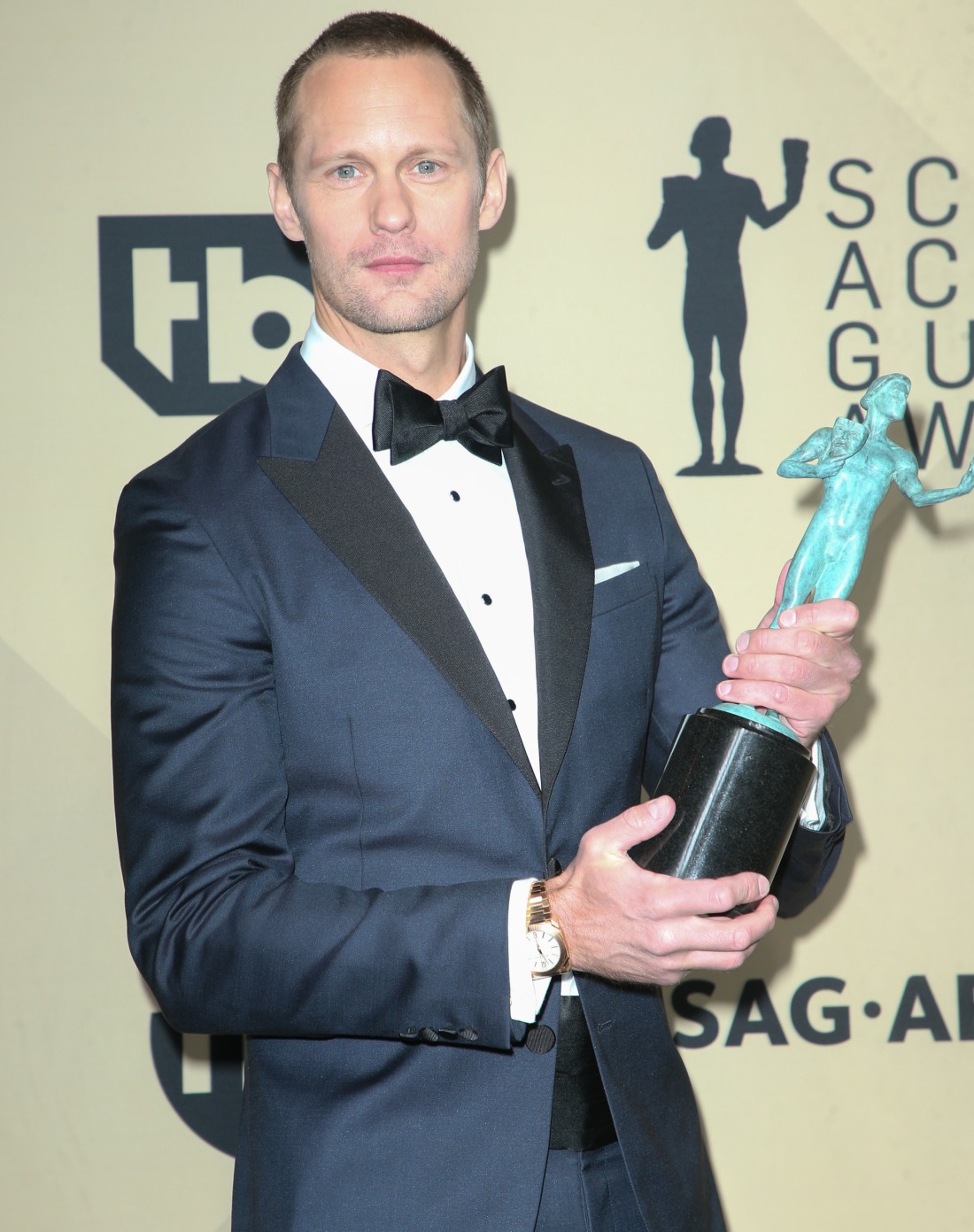 Photos courtesy of WENN.