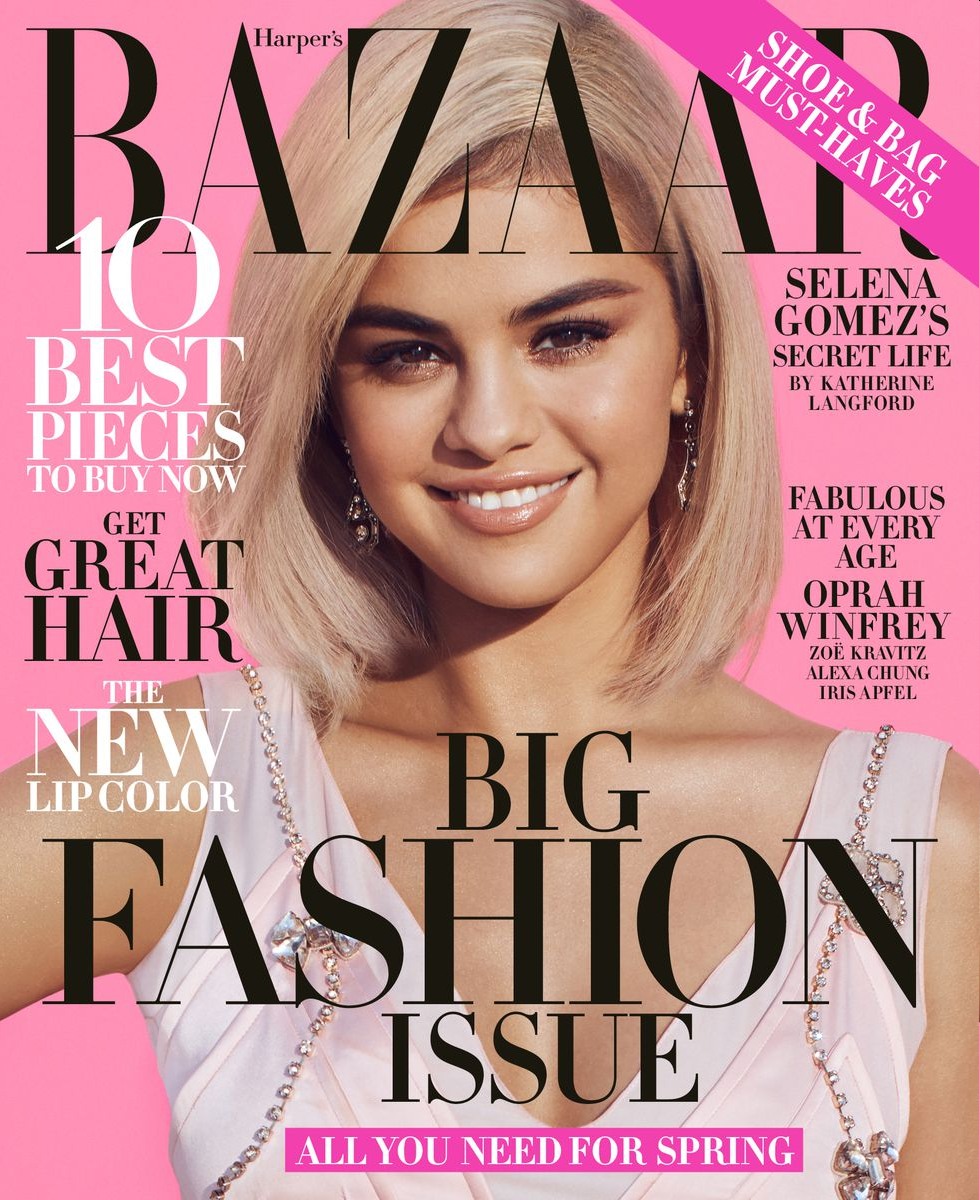 Selena Gomez covers the March issue of Harper's Bazaar. I was expecting this to be a total snooze where she would play coy word games about going back to Justin Bieber. As it turns out, there were not event any questions about Baby Biebz, and yet… this was a good interview. Selena chats about being a Millennial and Millennial stereotypes, how she wishes she knew more Spanish and a lot more. You can read the full piece here. Some highlights:
Whether she's a shoe girl or a bag girl: "Oh, I'm both, and I always have been. Even when I was younger and wore backpacks, I was so excited to get a Betsey Johnson one. It seemed so much more exciting to me than clothes. And I absolutely love cool shoes. I always felt like what I wore didn't matter unless I had a cool pair of shoes to go with it.

The Queen of Instagram: "I have a complex relationship with Instagram, to say the least. It has given me a voice amid all the noise of people trying to narrate my life for me and allows me to say, "Hey, I'm gonna post this, and this is gonna take care of the 1,200 stories that people think are interesting but actually aren't, and aren't even true." So it empowers me in that way because it's my words and my voice and my truth. The only thing that worries me is how much value people our age place on social media. It's an incredible platform, but in a lot of ways it's given young people, myself included, a false representation of what's important. So, yeah, it's a complex relationship. Probably one of my most difficult relationships.

Whether her Mexican heritage is important to her: "Extremely. I look at myself in the mirror every day and think, "Man, I wish I knew more Spanish." I'll never forget when I was doing my TV show [Wizards of Waverly Place]; I think I was 15 or 16. We would do these live tapings every Friday, and one Friday there was this single mother with her four kids. She was Latin, and she came up to me after, crying. Her kids were so excited, but I noticed the mom, so I gave her a hug and asked, "Hey, are you okay?" And she was like, "It's really incredible for my daughters to see that a Latina woman can be in this position and achieve her dreams, someone who isn't the typical, you know, blonde with blue eyes." And I knew what she meant. When I was younger my idol was Hilary Duff! I remember wanting blue eyes too. So I think I recognized then that it meant something to people. That it matters. Even recently I've experienced things with my dad that were racially charged. Most of the time, though, I try to separate my career from my culture because I don't want people to judge me based on my looks when they have no idea who I am. And now more than ever, I'm proud of it. But I still need to learn Spanish."

Whether Millennials get a bad rap: "I think millennials are a hell of a lot smarter than we're given credit for. We're more aware than we let on, and more exposed to everything that's out there in the world, just from growing up on the Web, which is a little scary to think about.

How Millennials distinguish themselves from Generation X: "Mainly I think it's the freedom to express ourselves and be who we are in an unapologetic way. Thanks to the Internet, no matter who you are, you know you're not alone. Maybe a young boy or girl growing up in the South or wherever is confused and terrified to be who they are because they don't think it's right. Now they can see all around them people living free of pain, of hidden agendas, of secrets. I think secrets kill people, I really do. You end up trying to cover up so much of who you are for the sake of your family or whoever, and you think you're bad for being different. So it's powerful to see our generation breaking those boundaries and encouraging other people to do the same. There's a sense of freedom that past generations weren't able to have.
"Mainly I think it's the freedom to express ourselves and be who we are in an unapologetic way…" Millennials would be SHOOK to see the sh-t Generation Xers got up to in the 80s and 90s. I think about that sometimes, the sh-t we were talking about during that time, what the music sounded like, which celebrities we admired. Riot Grrls, grunge rock, AIDS crisis, all of that. I idolized Winona Ryder and, like, Kim Deal of The Pixies. But I get what Selena's saying too – we hope that with each generation, people become more woke and more tolerant and the Millennials are trying. As for Selena wanting to be fully bilingual… girl, work on it! You've got time.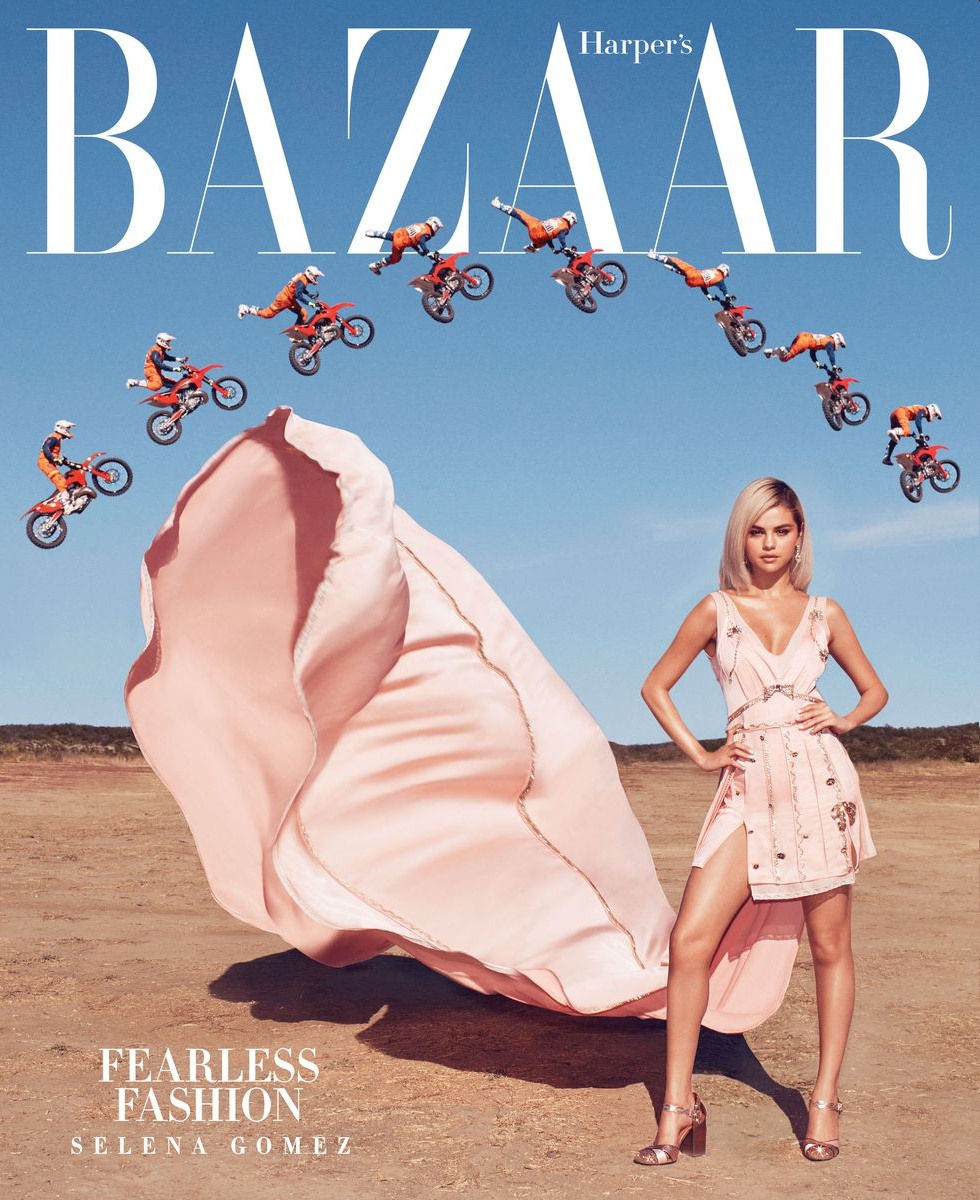 Covers courtesy of Alexi Lubomirski for Harper's Bazaar.