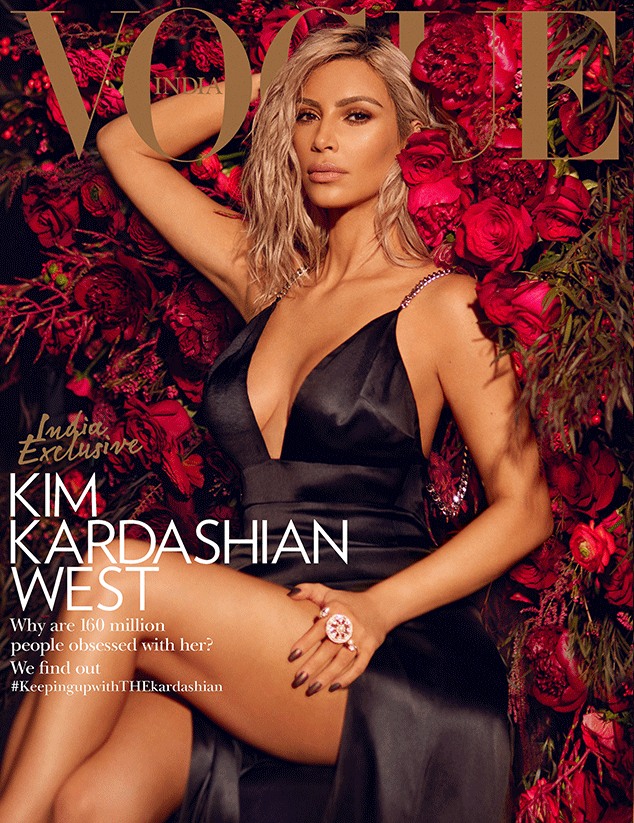 While I'm half-Indian, I am not going to sit here and pretend like I speak for the Indian or Indian-American community. All I can say is that I'm not offended whatsoever by seeing Kim on the cover of Vogue India. The international editions of Vogue often get cover girls who are not the nationality or ethnicity being represented by that particular Vogue edition. The simple fact that an Armenian-American reality star covers an Indian fashion magazine is just… whatever, a nothingburger controversy to me. But people were mad about it.
Kim Kardashian may be celebrating her seventh Vogue cover, but not everyone is praising the reality TV star's latest accomplishment in the fashion world. The 37-year-old mother of three unveiled one of two covers she shot for the March issue of Vogue India on Monday, sparking negative comments from readers who felt that a South Asian talent should have been featured instead. Kardashian is of Armenian descent.

This isn't the first time the fashion magazine has faced backlash over choosing the famous family. Back in May 2017, Vogue India received similar criticism when they chose Kardashian's younger sister Kendall Jenner to grace their cover. Vogue India quickly released a statement defending Jenner's casting at the time.

"In the last 10 years, Vogue India has had only 12 international covers, including Kendall Jenner in 2017," they claimed. "Therefore, statistically, 90% of our covers are Indian! And we are proud of that. India has given the world so many beautiful faces to admire. After all, we are Vogue, an international brand, and we want to give the love back by featuring some of the best international celebrities on over covers. Occasionally!"

Back in 2012, Kardashian disappointed the Indian community with an offensive remark. In an episode of "Keeping Up With the Kardashians," Kardashian told her family she thinks Indian food is "disgusting." The comment drew numerous criticisms on social media, prompting her to address the statement on her blog.

"In NO way was [my comment] intended as an insult to the Indian people or their culture," wrote the E! star, as reported by Us Weekly at the time. "This is just my personal taste. There are lots of food I don't like… I hate cilantro and peppers, and there are definitely some Armenian foods that I personally find disgusting, but that doesn't reflect my opinions on other Armenian people or my culture." Kardashian added, "My comment wasn't intended to offend anybody. We all have our own opinions and tastes and I was simply expressing mine."
I completely forgot that Kim talked sh-t about Indian food. Well, that doesn't bother me either – Indian food isn't for everyone, and there are several Indian dishes that are gross to me too. As for the other issue about Kim wearing Indian clothing on the covers and in the photos… I've said this before, but my late father always said that he wished more women – of every ethnicity and nationality – would wear saris because they're the most beautiful articles of clothing in the world. In the Vogue India photos, Kim's wearing various typical Indian clothing, including a lehenga. To me, there's a difference between culture appropriation versus simply wearing different kinds of clothing which is popular in other countries. Kim's not wearing a lehenga and calling herself an Indian woman now – she's just an American woman who was styled in some Indian fashion looks. Plus, people would have complained if Kim did a photoshoot with Vogue India and only wore American and European clothing too. So, yeah, still not offended, but I'm open to hearing why other people might be.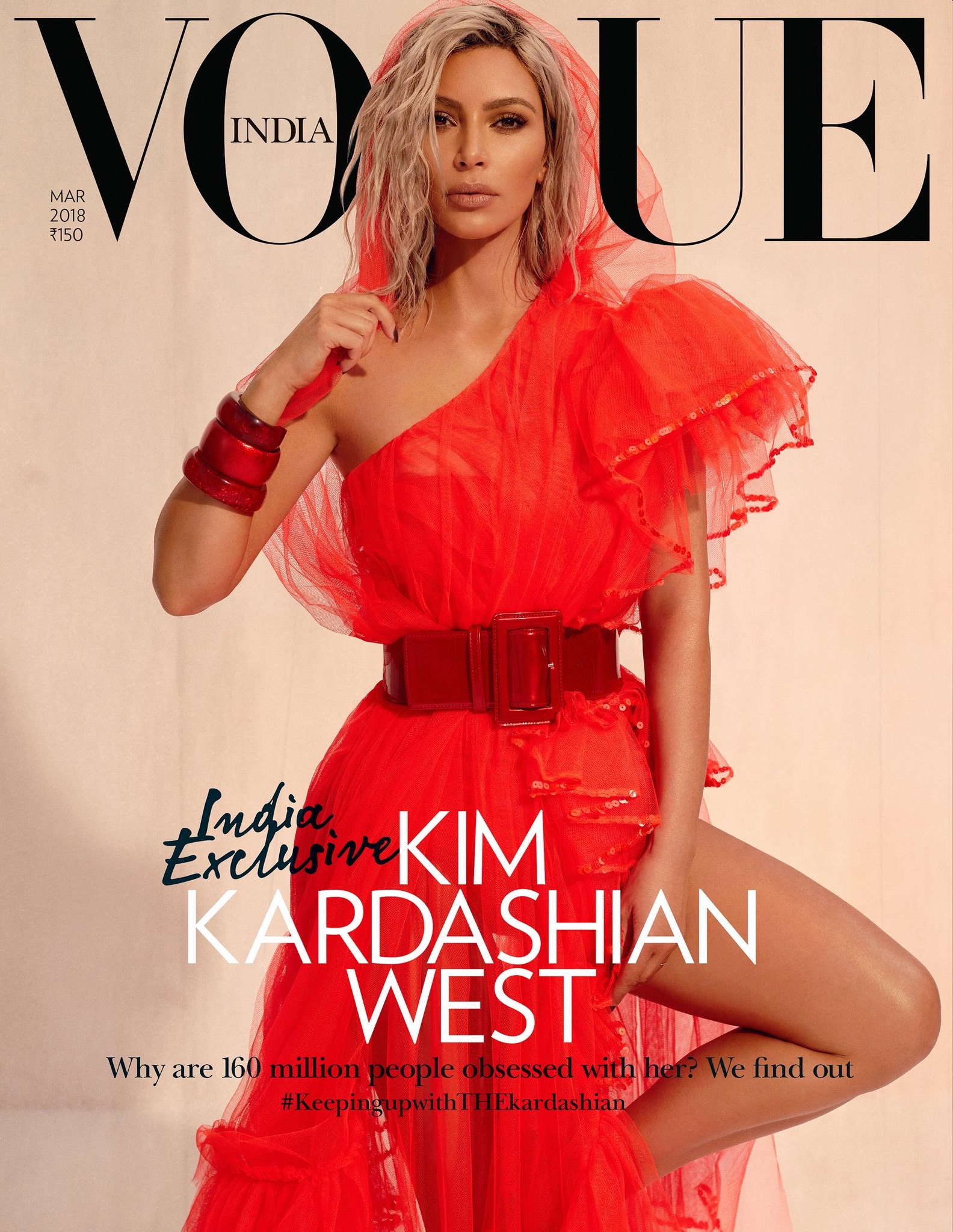 Photos courtesy of Vogue India.