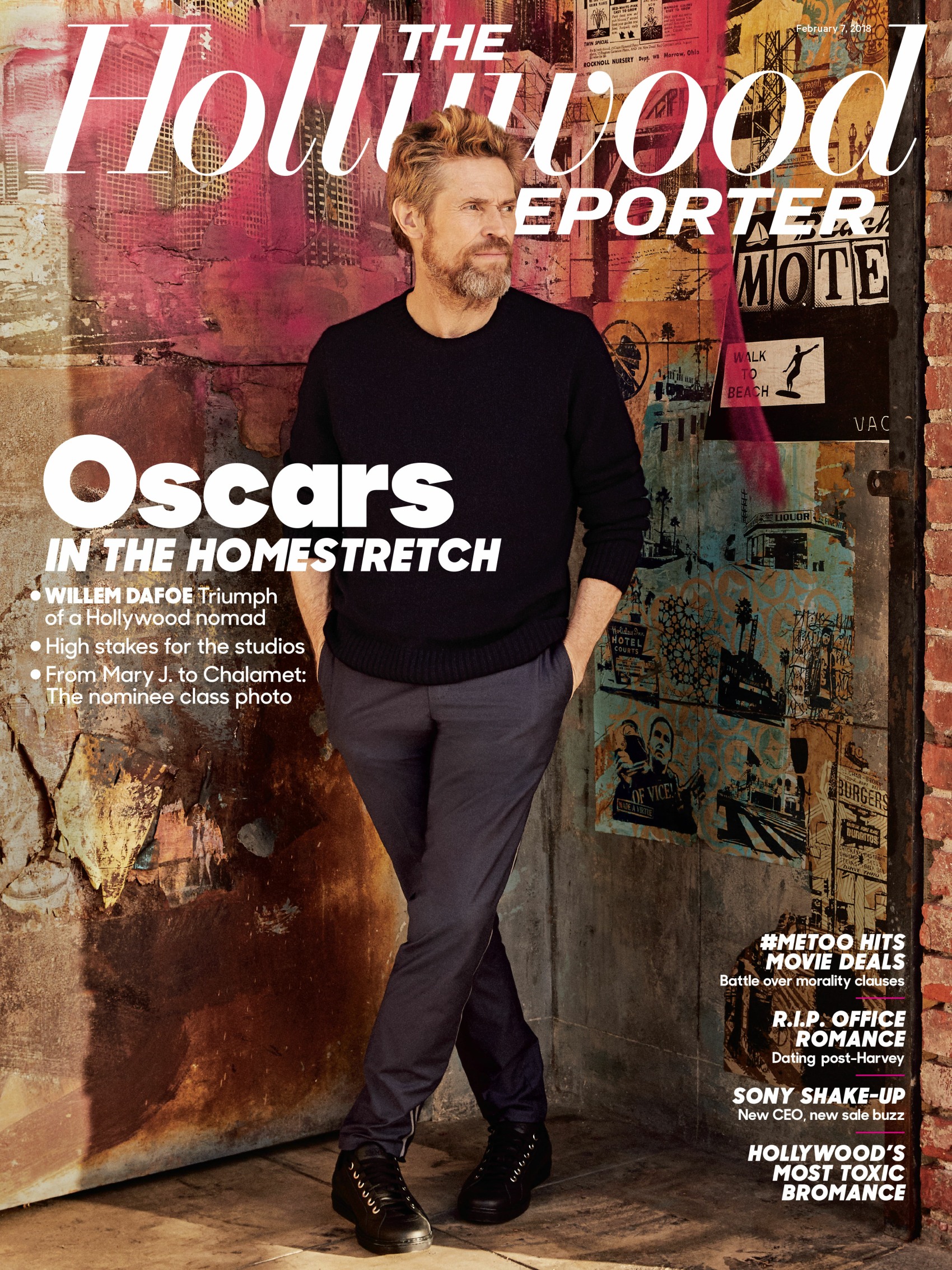 Willem Dafoe has been nominated for all of the big awards this year for The Florida Project. He plays the manager of a motel in Orlando, close to Disneyworld. It's a small-budget film which got rave reviews for the naturalistic performances of the child actors, and it's being called one of Dafoe's best and "nicest" roles. As in, he usually plays freaks and psychos, so it's nice to see him playing a really nice guy for once.
In any case, Willem has barely done much in the way of Oscar campaigning for this film. To be fair, few actors were campaigning for Best Supporting Actor this year – Armie Hammer tried to campaign and his big mouth talked its way out of an Oscar nomination. So the consensus nominee is probably Sam Rockwell from Three Billboards, which… I mean, I like Sam Rockwell a lot as an actor and I'm happy for him that he's winning awards, but I just wish it wasn't for this role. So maybe Willem thinks there's room for him to campaign too, and maybe he'll become the sentimental favorite. Which is why Dafoe covers the latest issue of The Hollywood Reporter, in what is an enormously pleasant and uncontroversial interview. Some highlights:
He loves doing laundry: "It's one of my great pleasures," he says, dead serious. "I love it so much, I have to resist the urge to do a lot of hand washing when I'm in hotels. Sometimes, when I'm in a strange city, I go to laundromats. I did that in France recently — I was shooting a movie there — and it was a beautiful experience. For some reason, people are really nice to me in laundromats and I have these great encounters. Talk about fun and sexy …"

He never thought he would be an actor: "But I never thought acting could be a profession,. I didn't know anybody that made their living in the entertainment industry. It was just something I liked to do, something I had fun with, a social thing. I thought maybe I'd end up joining the Merchant Marines or the Army."

On changing his name: …That's around the time he gave his name a Dutch makeover, dropping the "ia" and adding an "e" (although "William" is still on his driver's license and passport). "It's not like I was looking around for a stage name," he says, "But I knew that I didn't want to be a William or a Bill or a Billy."

On how he was considered to play the Joker: He was even talked about for the Joker in 1989's Batman, until Jack Nicholson snagged the role. "[Screenwriter Sam] Hamm said something about how physi­cally I would be perfect for the part," Dafoe recalls, "but they never offered it to me."

On turning down roles: "Oh, I turn down things. I won't say which ones, because that's not nice to the people I've turned down."

On working with kids: For Dafoe, working with children was a bit like experimental theater. "Since the movie is from the kids' point of view, you have to invite the chaos," he says. "The biggest challenge was to stay calm and be patient. I was ready to grab the wheel if we were going to crash, but [I] had to let the kids drive [the movie]."

On constantly moving: "I live a nomadic life. Last year it was five months in Australia, two months in England, three months in France …"
I really, really hope this won't be one of those cases where I say "so-and-so is such a great person, I love him so much" and then tomorrow ten women will come out and say he's a serial predator. Please, I hope that doesn't happen. Because I do love him and I always have. He's 62 years old and he's been a brilliant leading man and character actor for more than 30 years. Why aren't people talking about his Oscar chances? Like, if you want to give someone an award for de facto "lifetime achievement," here you go. Better Dafoe than Sam Rockwell, just my opinion.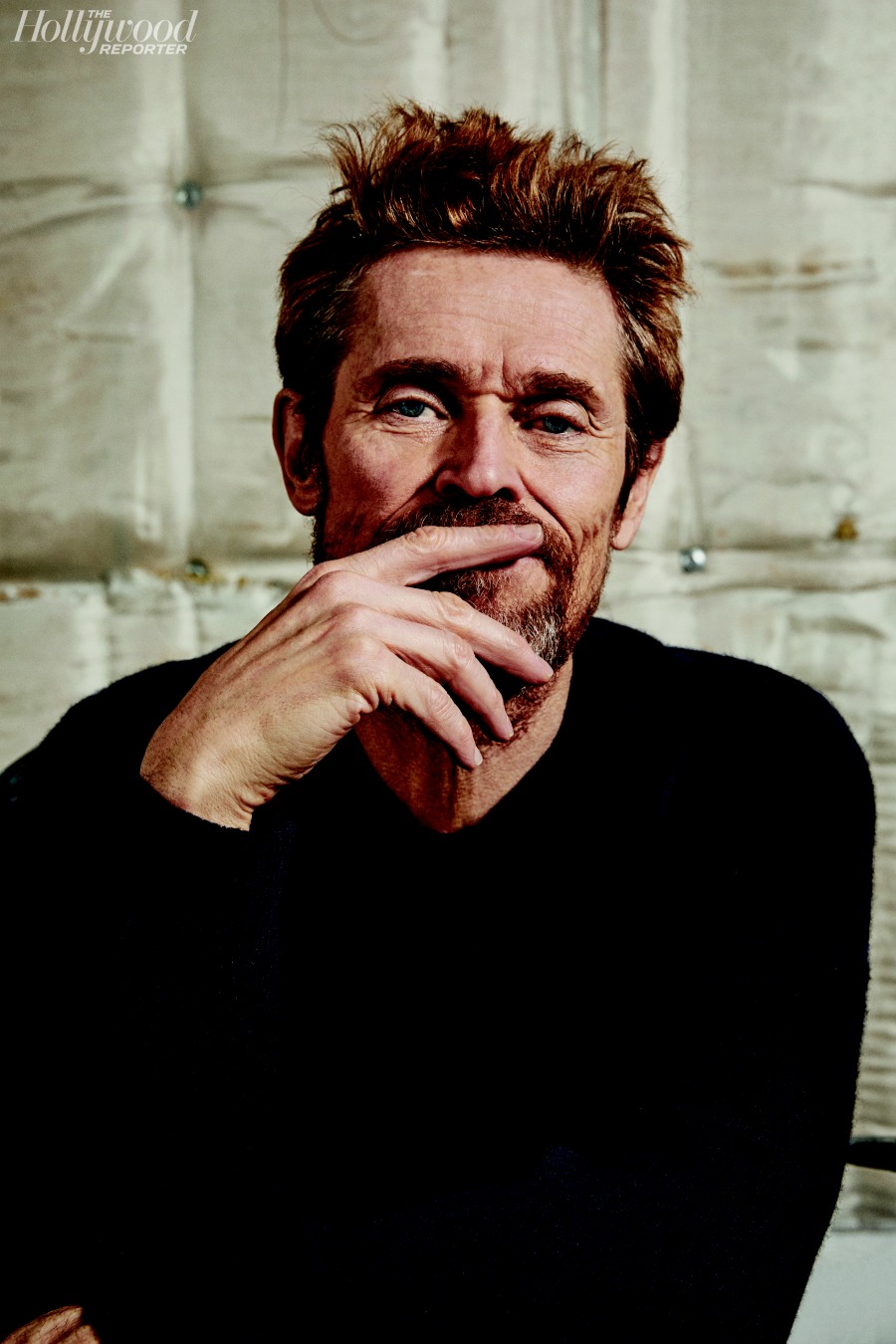 Photos courtesy of Martha Galvan for The Hollywood Reporter.